From the delicate to the deeply rooted and from the innovative to the traditional, people's fascination with Japanese culture has been growing more than ever before. With this inspiration, "JapanUp!", a free monthly publication was created in July 2007. JapanUp! magazine provides informative articles about the latest Japanese trends in food, culture, and entertainment.
Company Name: Weekly LALALA, LLC.
Address: 2161 West 182nd St., Suite 203, Torrance, CA 90504
Phone: 310.329.3130
https://JapanUpMagazine.com
E-mail: [email protected]
Publisher: Tatsuo Mori 森 辰雄
Established July 2007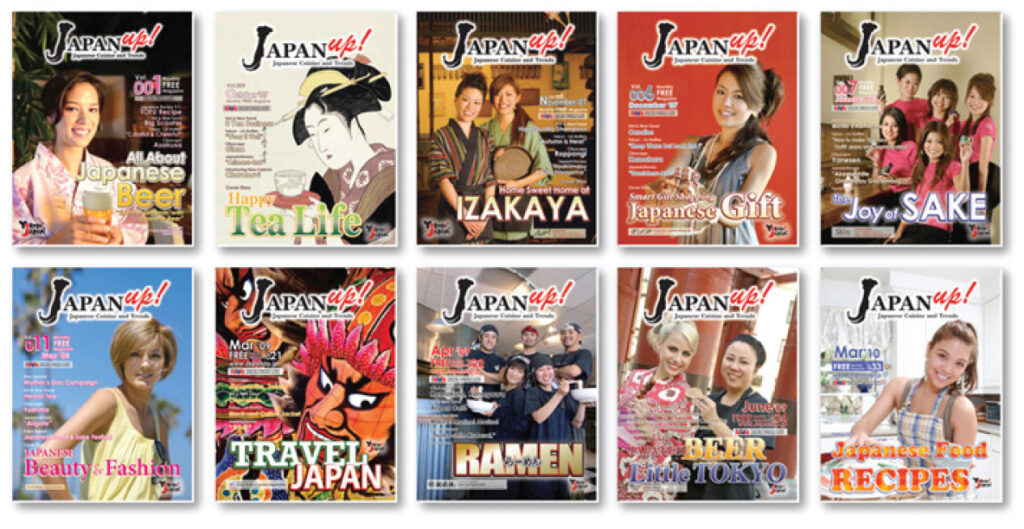 About Weekly LALALA
Founded in 2003. Weekly LALALA runs 4 business operations — a publishing business (3 magazines including JapanUp! magazine), an event business, a production business, and consulting for companies starting new businesses in America. As a team, we staff will do our best to make LALALA the transmitter of valuable information that will assist and enrich Japanese lifestyles in the United States.
[Sister Publication]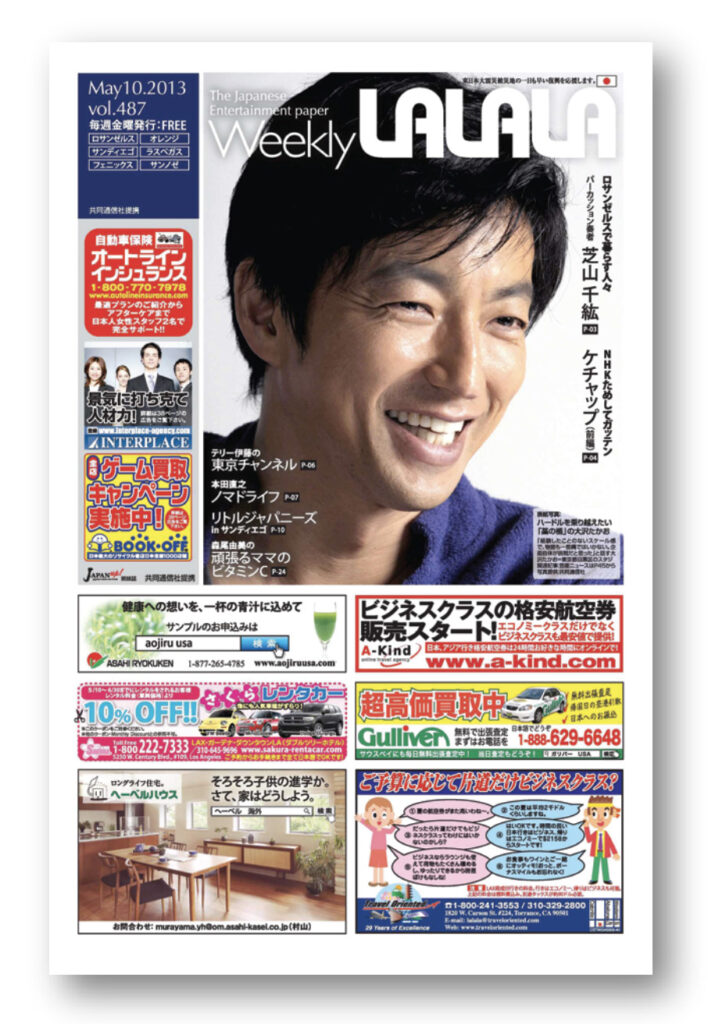 Weekly LALALA
Weekly LALALA publishes weekly a Japanese entertainment free paper in Los Angeles. Circulation is 53,500/week (214,000 ~ 267,500 /month) distributed in Los Angeles, San Jose, San Diego, Las Vegas, Phoenix, Texas, and New Orleans.
http://www.LALALAUSA.com
Viva Japón Magazine
Viva Japón Magazine is a monthly free magazine, targeting chefs and Japanese restaurant owners in Latin America (Spanish-speaking countries). Circulation is 10,000/month distributed in Latin America (exclude Brazil) by JFC International.
http://Viva-Japon.com