HONDA-YA is a Japanese restaurant in Orange County that was founded in 1993 in the city of Tustin. They serve over 300 dishes specializing in sushi and yakitori. They even have a zashiki room where you can sit on the tatami floor and enjoy your food the traditional Japanese way! I have eaten at HONDA-YA many times and have had many birthday celebrations at this restaurant growing up.
HONDA-YA is having a 30th Anniversary Charity event on Sept. 17th! Can you believe they are celebrating their 30th anniversary? It's amazing and I have been asked to perform some of my classic Anime covers as well as my original Jpop/City Pop songs! I'm a Jpop Music Artist and have been performing for years now all over the US and in Japan.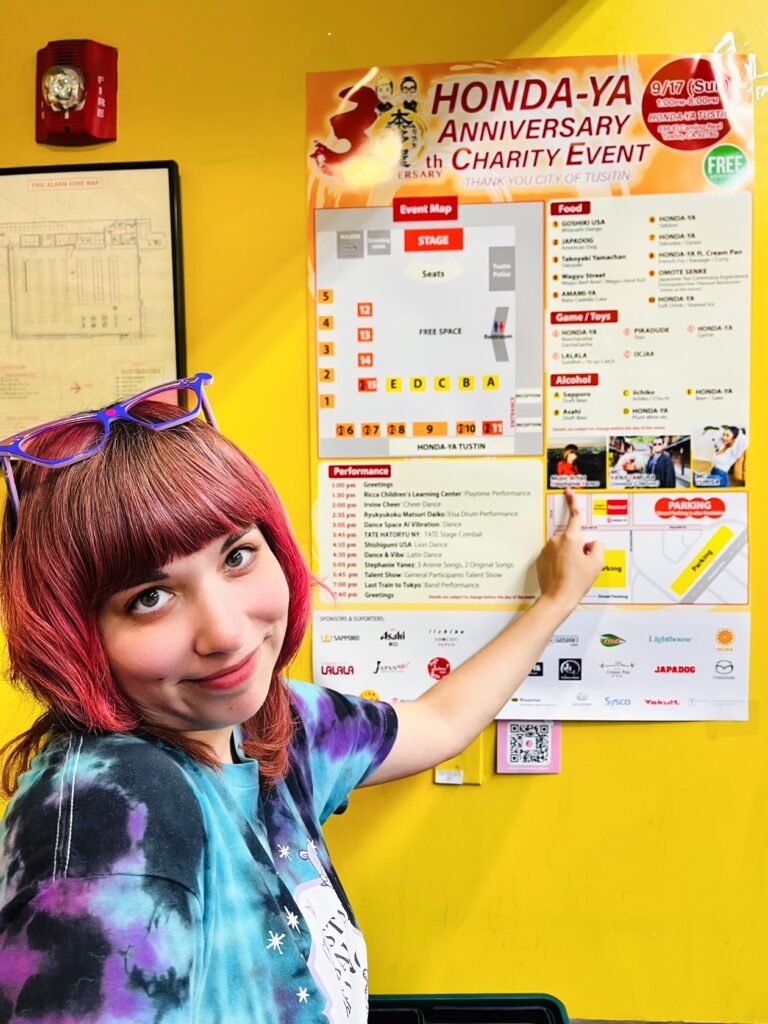 The event will have a lot of authentic Japanese food to eat like yakitori, yakisoba, shaved ice, and gyoza from HONDA-YA, Mitarashi Dango from Goshiki USA, Takoyaki from Takoyaki Yamachan, and more! The official MC of the event will be the famous Japanese comedian Kenji Tamura with his partner Yurisa. Kenji Tamura or Tamuken known by his fans is a famous comedian from Japan who would appear in very popular shows like Suyoubi no Downtown and Tantei Knight Scoop. At the event they will also have a lot of entertainment, games, Anime toys, and traditional Japanese alcohol!
The event will also have a talent show where you can win a $500 dining voucher at HONDA-YA. Spots are going fast! You can enter here:
HONDA-YA TALENT SHOW ENTRY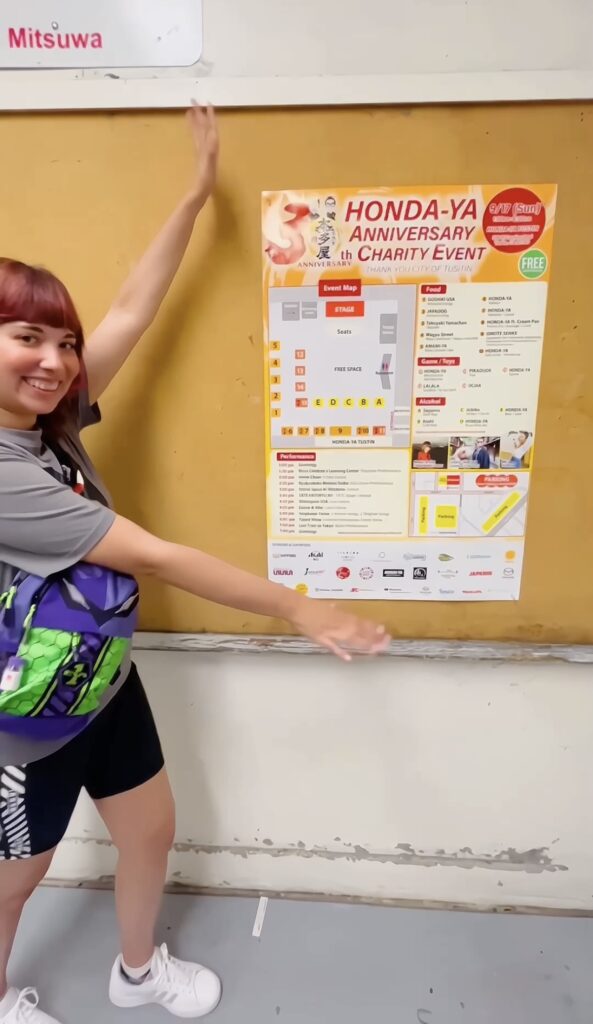 While shopping at Japanese market Mitsuwa and Seiwa I spotted the poster for the event. I also spotted the event flyer in the new JapanUp Magazine. I'm so excited to celebrate the 30th Anniversary with HONDA-YA which has been such a staple of Japanese food here in Orange County. This is an event that you will not want to miss and it's free!
『JAPANESE POP CULTURE NEWS THAT YOU MUST KNOW!!!』
Writer: Stephanie Yanez
Instagram @stephachu
Website https://direct.me/stephachu
(9/5/2023)
,
.
.
.
.