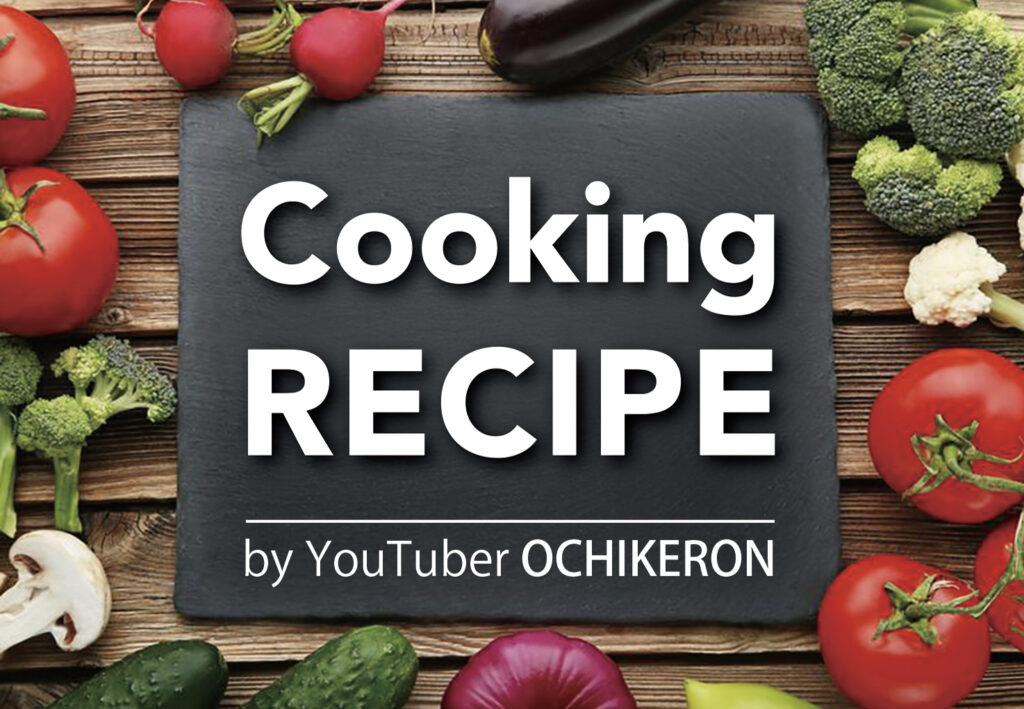 DECEMBER 2019 (vol. 148)
OCHIKERON's
Ramen Pizza
You can use your favorite Instant ramen noodles and toppings to make your own pizza ?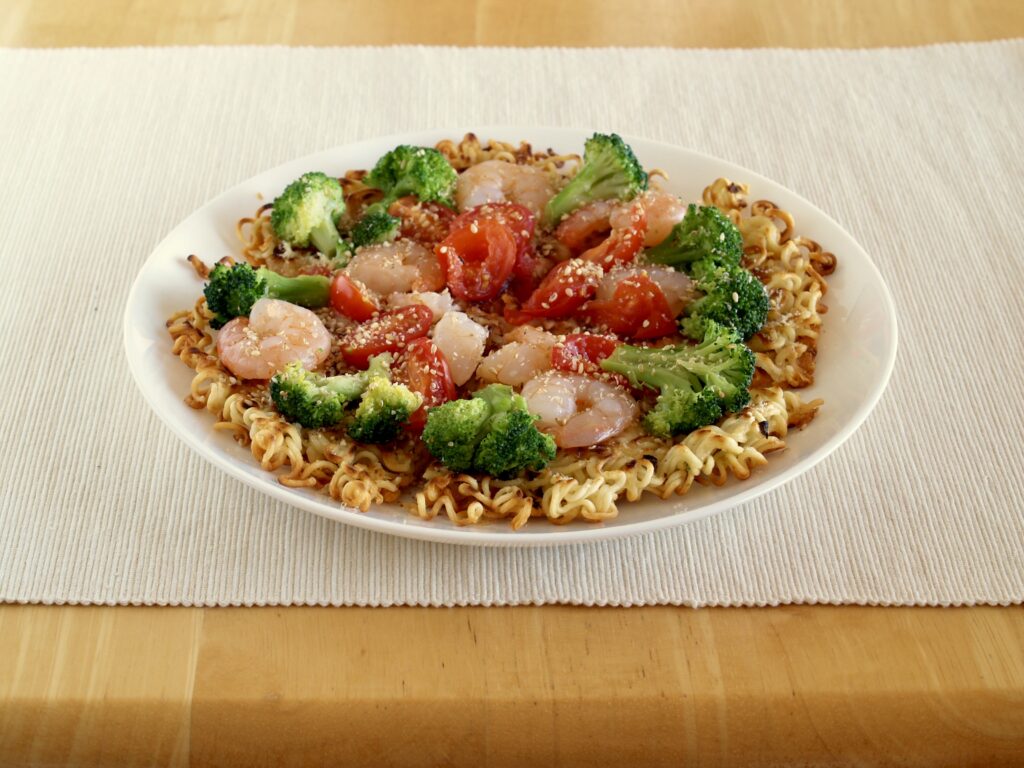 Difficulty: VERY Easy
Time: 10 min
Number of servings: 1 small pizza
---
Ingredients:
1 instant Ramen noodles
shrimp
broccoli
grape tomatoes
80g (10 tbsp.) pizza cheese for crust
pizza cheese or grated parmesan cheese for topping
---
Directions:
1. Cook the ramen noodles in a boiling water for 2 minutes. Drain well in a strainer.
2. Mix 1/2 packet of seasoning powder and 40g (5 tbsp.) pizza cheese.
3. Place 40g (5 tbsp.) pizza cheese in a frying pan. Cook on medium low for 2 minutes until crisp golden in the bottom then flip it over. Place the noodles, press flat, flip it over, and cook on medium for 3 minutes. Flip it over, place the toppings, cover and cook on low for 10 minutes.