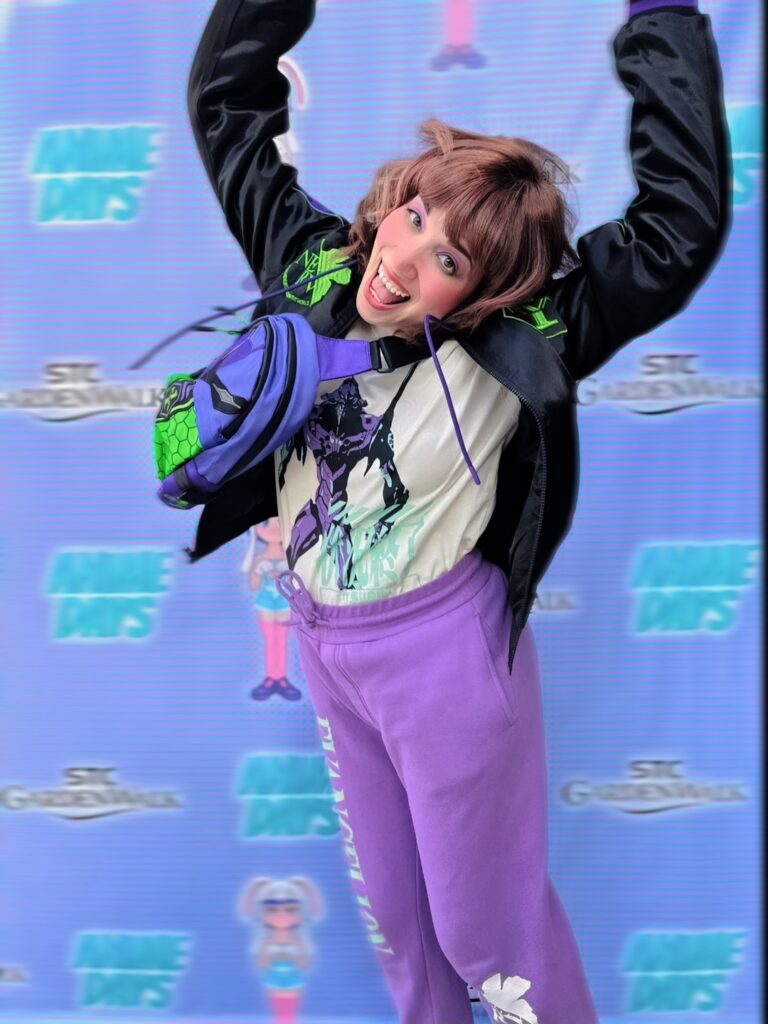 For Anime fans there are a bunch of fun ways to have Anime days. You can have a full day of activities dedicated to Anime. This past weekend I was invited to perform at a local event called Anime Days at the Anaheim Garden Walk. The event had a lot of Anime vendors, food, a Cosplay Contest, and entertainment that was all dedicated to Anime.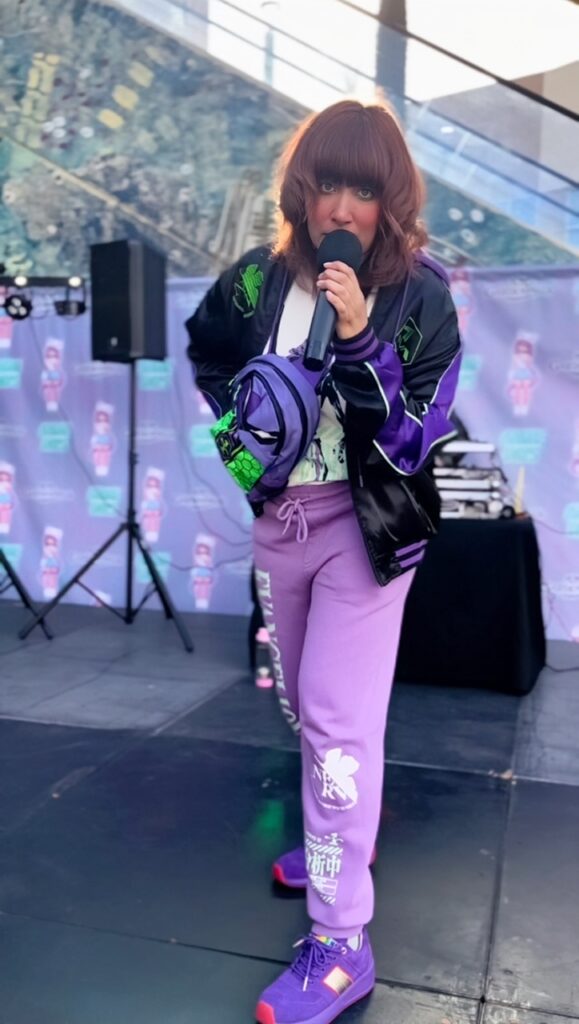 I performed two shows with different songs for each set. I have a lot of original music inspired by Anime, Japan, love, and life. I also perform my own renditions of Anime, City Pop, and Video Game songs. My whole outfit was sponsored by Shop Atsuko which is an Anime fashion brand. A way to fulfill your Anime day is to definitely look the part. And good news is you can use my Discount Code STEPHANIE for 20% off and link here: https://animepls.myshopify.com/discount/STEPHANIE
Shoes are from Freshy World.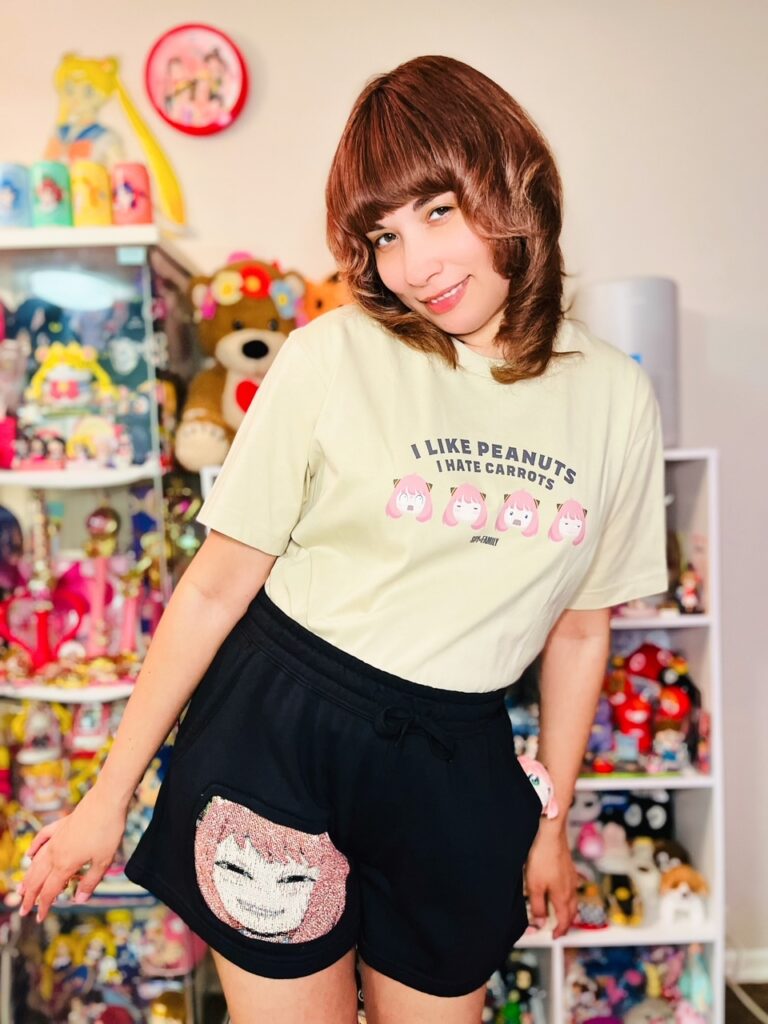 After my show I was able to check out some vendors. One of my favorite vendors was 16th Factor which had crewnecks, shorts, etc of Anime characters that were woven into the clothing items. You can also customize and get your favorite character! It was very fresh and original. It's wearable art! I truly fell in love with this booth and wanted to buy everything. Look at these cute Anya from Spy Family shorts I got. I'm in love. If you weren't able to go to Anime Days you can check out their clothes here: https://16thfactor.com/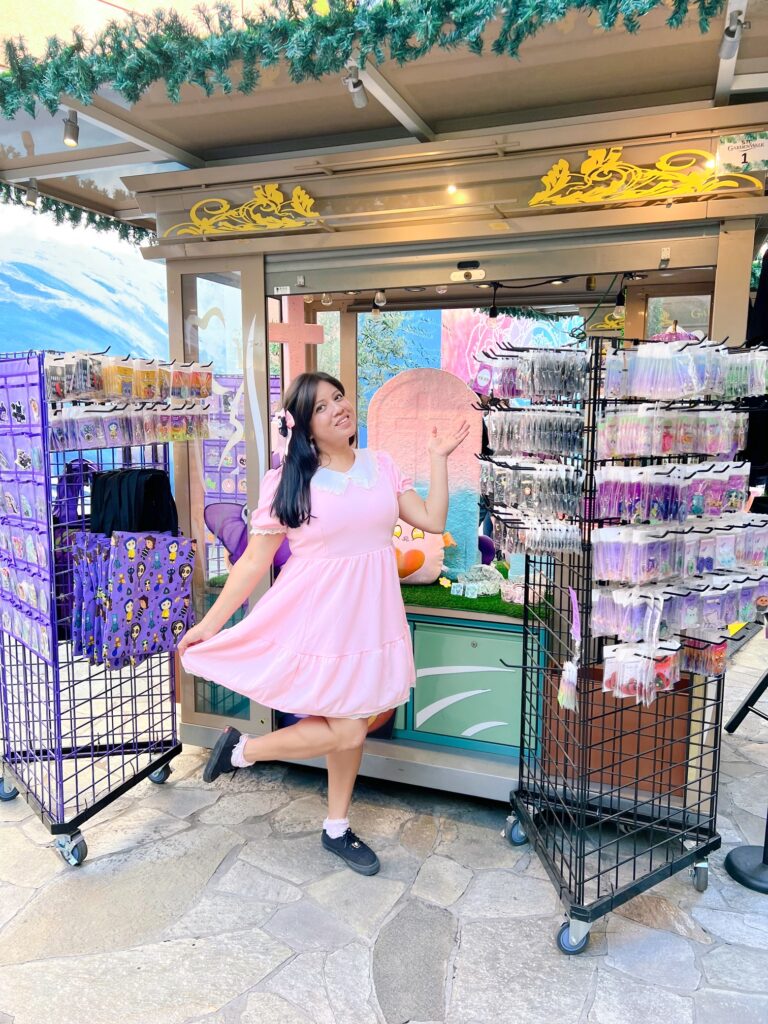 The second vendor is Spooksieboo. They had so many cute keychains, pop sockets, totes with the cutest characters on it. Super fun and colorful. Another wearable art vendor! The creator is super cute as well! Go check them out here: https://spooksieboo.com/
If you can't catch your local anime event because you were busy binge watching Spy Family or something, you can always have your own Anime fun at Kiddleton!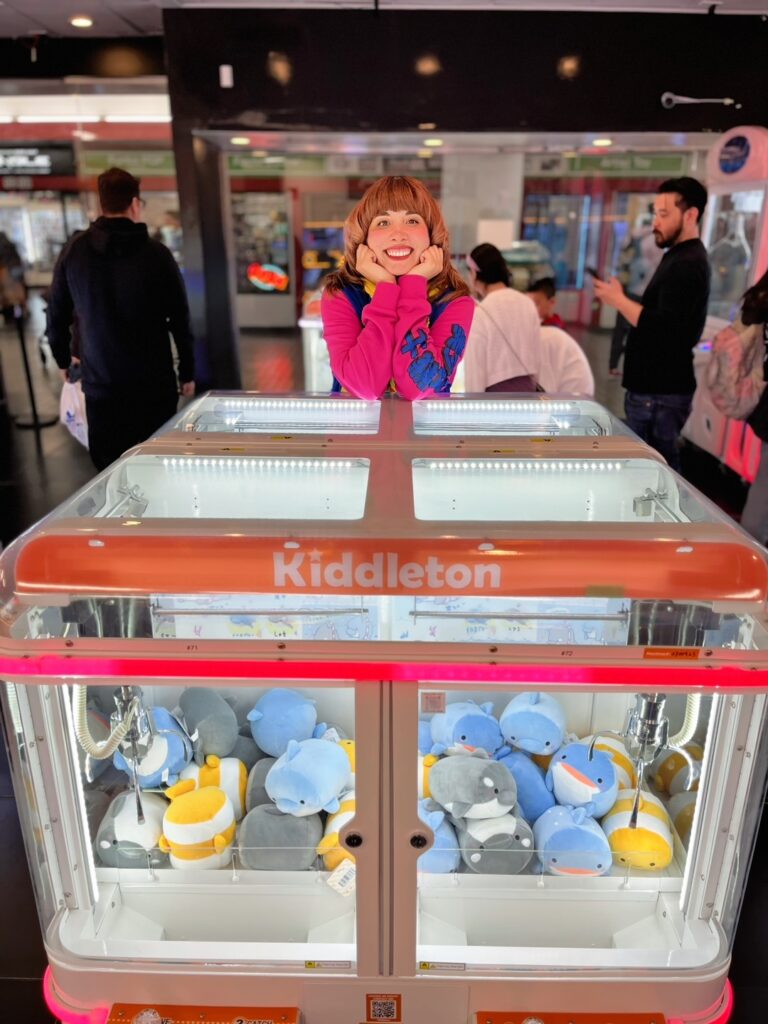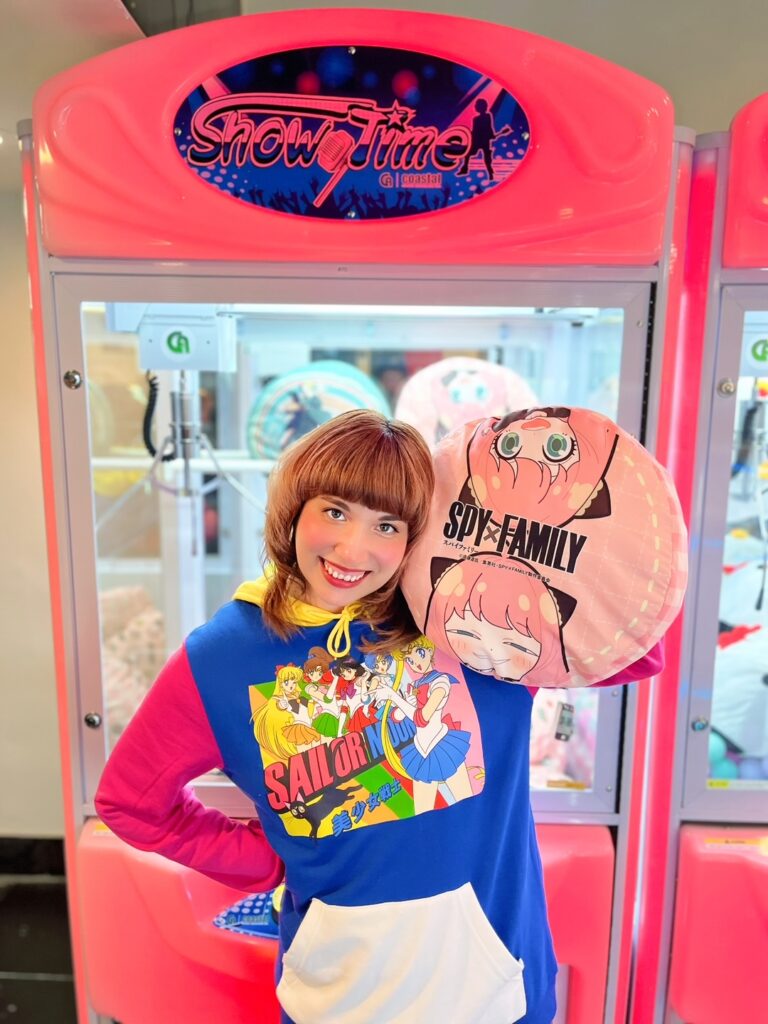 I was invited to go check out Kiddleton in Little Tokyo! Kiddleton is a crane machine arcade. A lot of the Kiddleton arcades have been popping up in Japanese and Asian supermarkets. But they are even expanding more and now have a spot in Little Tokyo, Los Angeles. Which is a perfect place to have an arcade if you ask me. Also if you follow me on my social media you know I'm no stranger to Kiddleton. I have created content for them before and my photo was featured at their arcades. I go out to my local Kiddleton arcade at least once a week. They always have great prizes from Japan! A lot of it is Anime themed. And the Kiddleton Arcade in Little Tokyo is the biggest one I have ever seen. The prizes were amazing! I won a Spy Family Pillow!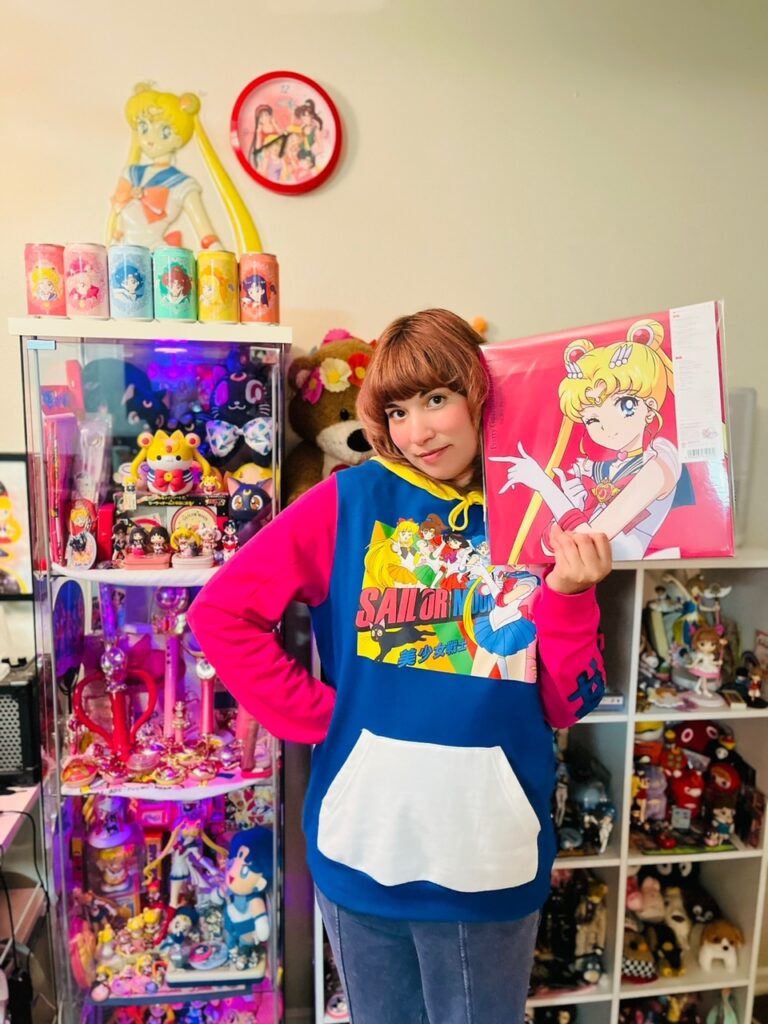 And if an Anime con or event or a Kiddleton is not nearby, you can definitely chill at home with your favorite Anime vinyl. I recently purchased this new Sailor Moon vinyl that includes the songs from the 90s and new songs from the series as well. There was a time where all of this was not easy to access for us Anime fans but now we are truly living in an era made for us. Hope you have a fun Anime day! 
『JAPANESE POP CULTURE NEWS THAT YOU MUST KNOW!!!』
Writer: Stephanie Yanez
Instagram @stephachu
Website https://direct.me/stephachu
(3/7/2023)
,
.
.
.
.