JapanUp! Exclusive Interview
JapanUp! September Issue (vol.191)
Yoshiki Classical 10th Anniversary World Tour
with Orchestra 2023 "REQUIEM"

YOSHIKI is a composer, pianist, rock drummer, and the leader of Japanese rock bands X JAPAN and THE LAST ROCKSTARS. Consequence calls YOSHIKI "one of the most influential musicians and composers in Japanese history," and Billboard says he is "a musical innovator."
His worldwide projects include the dedication song for the tenth anniversary of the Emperor of Japan's reign, the official theme song for the World Expo, the soundtracks for Hollywood films, and the official theme song for one of the world's most prestigious award ceremonies, the Golden Globe Awards.
In addition to his musical activities, he is a fashion icon who is the first Japanese male to appear on the cover of "VOGUE JAPAN". YOSHIKI also produces his own kimono line, "YOSHIKIMONO." He is also the founder of Yoshiki Foundation America, a non-profit public benefit organization, and has been dedicated to charitable activities for many years.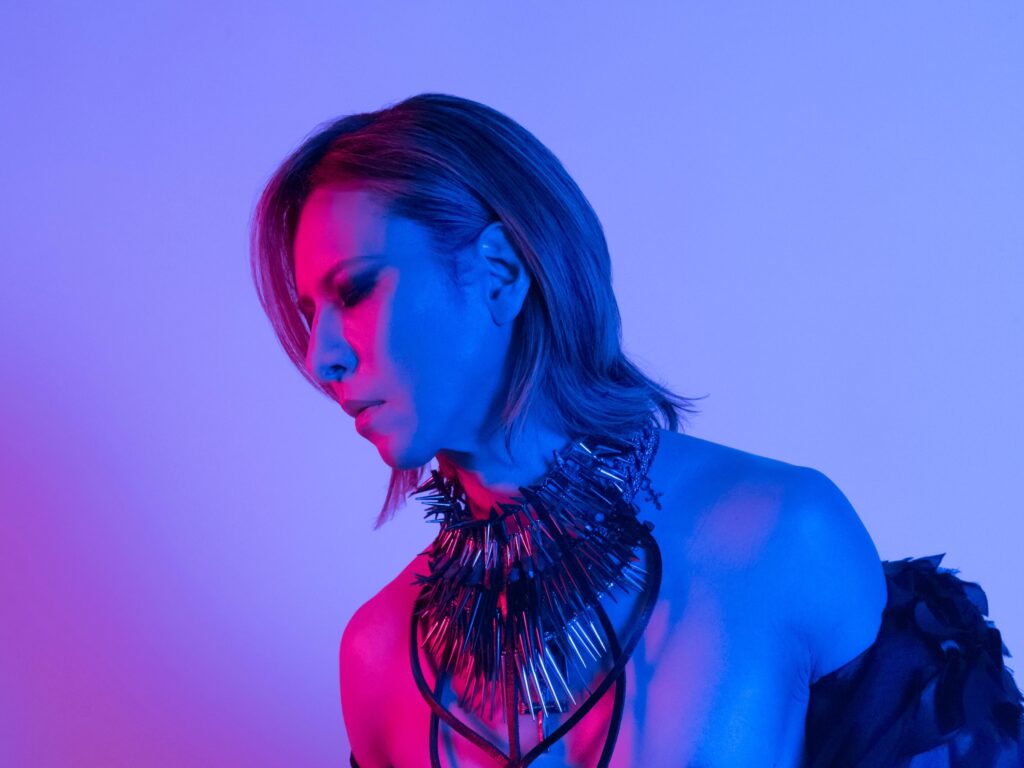 The album "Yoshiki Classical" was released in 2013 and reached No. 1 on the iTunes Classical chart in 10 countries all over the world. Ten years have passed since then. In recent years, an unprecedented global pandemic has created challenges in our society like never before. This past decade, it has not been smooth sailing for YOSHIKI as well, who has suffered from neck surgeries and aftereffects. After such a decade, YOSHIKI will begin a world tour in October 2023 under the title "REQUIEM", named after his new song. In this interview, we asked him how he continues to take on challenges at a time when hope is hard to see.
---
YOSHIKI's Fuel for Resiliency
JapanUp! (J): First of all, congratulations on the 10th anniversary of "Yoshiki Classical."
YOSHIKI (Y): Thank you very much.
J: You will be headlining the "REQUIEM" world tour which commemorates the 10th anniversary of "Yoshiki Classical". How do you feel now?
Y: I'm nervous and feeling a lot of pressure for this tour.
J: That's surprising to me. You have experienced many big stages, but why do you feel pressure this time?
Y: The title of this tour is named after the new song, "Requiem." I've been living in Los Angeles and working hard in the Hollywood industry. I made myself too busy to the point where I didn't have much time to spend with my mother. She passed away last May, and I found myself thinking, "What was the point of my life?" and couldn't do anything for a while.
J: I remember seeing your tweets and TV interviews where you expressed how you were feeling when your mother passed away, and I was heartbroken to see how sad you were.
Y: At the same time, I was asked to do a tour, and I was very confused about what I should do. But I thought that my mother wouldn't be happy if I remained idle, so I decided to challenge myself. It took me some time to make the decision. My agent in the U.S. told me, "You have offers from such great concert halls," so I finally said, "Yes, I'll give it a try." It was the right decision, but it put me under a lot of pressure.
J: Do you feel that you will be touring with your mother this time?
Y: Yes, I do. My mother once came to see my performance at the Tokyo Dome, and I remember I thought, no matter where I perform, in Japan or overseas, I am still and always her child. She sees me like I was just doing something normal. She would come up to me afterwards and ask me, "Have you eaten?" just like the old days. Even so, I've been working hard, hoping that someday she would see me performing on the world stage, so maybe that's why I still want to keep challenging myself.
J: I had a chance to listen to the new song, "Requiem." The melody is strangely soothing, whilst encapsulating the absurdity of life. It touched my heart.
Y: Thank you for saying so. On this tour, we will of course perform classic versions of X JAPAN's hit songs and songs by classical composers, but this song is so important to me that I chose it as the title of the tour.
J: What did you put into this song?
Y: It's true that the beginning of the song has a dark and sad atmosphere, but in the second half of the song, I wanted to create the image of a ray of light shining through, hoping that it would embrace me. When my mother passed away, I really couldn't stop crying for days, but once I started composing this song, my tears turned into energy. I began to think that if I could save myself with this song, this song would give hope to people in the world, including my fans. I'm still working on it to make this song the best it can be when we perform with an orchestra in the concert.
J: I know a lot of people are saved by your music. How do you want people to spend their time at the concert?
Y: I want to bring everyone the best and most beautiful music, and I want to inspire them by sharing my view of life. Why people are alive and why they can live their dreams. Of course, I'm always on the edge, but I hope this concert will be able to inspire everyone in that way. I've prepared a variety of visuals and lighting, too.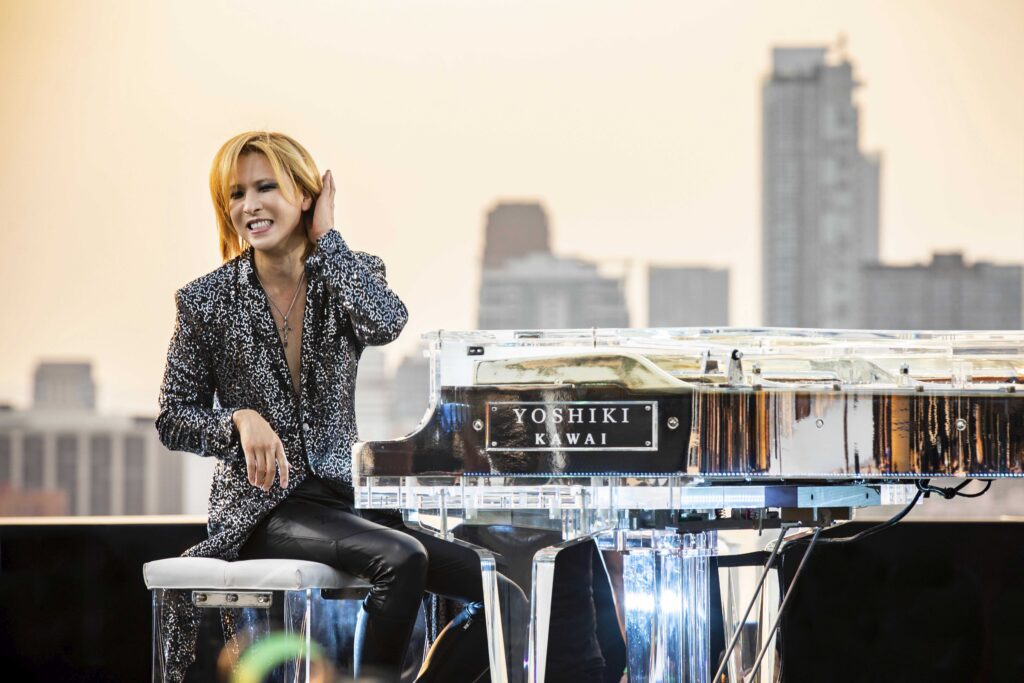 Music Is What Keeps YOSHIKI Alive
J: As you mentioned earlier, you made music to save yourself, but what exactly is the reason you are able to channel your sadness into your music-making?
Y: My mother's death made me realize even more that I can no longer live without music. I play the drums with a lot of intensity, but I was actually born with asthma and I had to be repeatedly hospitalized. I never dreamed that I, who used to have a weak body, would come to America and do so many things in a foreign country. I think music has been helping me, so I am able to take on these challenges. When people say that a song I wrote saved their lives, I feel glad to be alive. I think that is what has keeps me going.
J: You never stop challenging yourself. Which generation or group do you wish to convey your message to the most? Do you wish to encourage your generation, or do you focus more on the younger generation?
Y: I've lived in L.A. for a long time, and I always think that "the feeling and emotion of seeing something beautiful" has nothing to do with race or age. Of course, I hope to reach people of my generation. But I would like to invite everyone, even from Generation Z, to come to this concert as well. I listen to hip-hop, EDM, classical music, rock, etc., and I'm attracted by the diversity of GenZ people and their energy.
The Mindset of YOSHIKI Challenging Worldwide Projects
J: You are fluent in English, but I would love to know how you seek motivation and joy from daily life and your mindset of working abroad.
Y: The language problem can be solved if you study. However, I was frustrated for many years, and there were more than a hundred times when I thought, "Oh no, I want to go back home." I actually said, "Mom, I want to go back to Japan. I don't want to stay here anymore." (laughs)
J: Even you felt that way at times…
Y: But the more you work hard, the more you get back. As the phrase "American Dream" suggests, I always believe that my efforts will bear fruit. It may not be right away, it may take five or ten years, but it will eventually come to fruition. The challenge you're taking on now might cause you some pain, but it will definitely be worth it.
J: I really think you are right.
Y: There is no one who hasn't had a hard time. I think everyone is trying their best while hitting various walls and experiencing sadness, no matter how big or small. I'm one of them.
J: Lastly, please give a message to the readers of Japan Up! magazine.
Y: I have performed concerts in many countries, but I've only performed a few times in Los Angeles. I've played the Wiltern Theater with X JAPAN, I performed my last classical tour at the Segerstrom Concert Hall, and I performed in Hollywood earlier this year with THE LAST ROCKSTARS. This time it will be at the Dolby Theatre. I live in Los Angeles. I live in the same neighborhood as you. I hope you will enjoy the concert – it's going to be spectacular. I also want the music to give you a little bit of strength. I hope everyone will come so we can have a great experience together.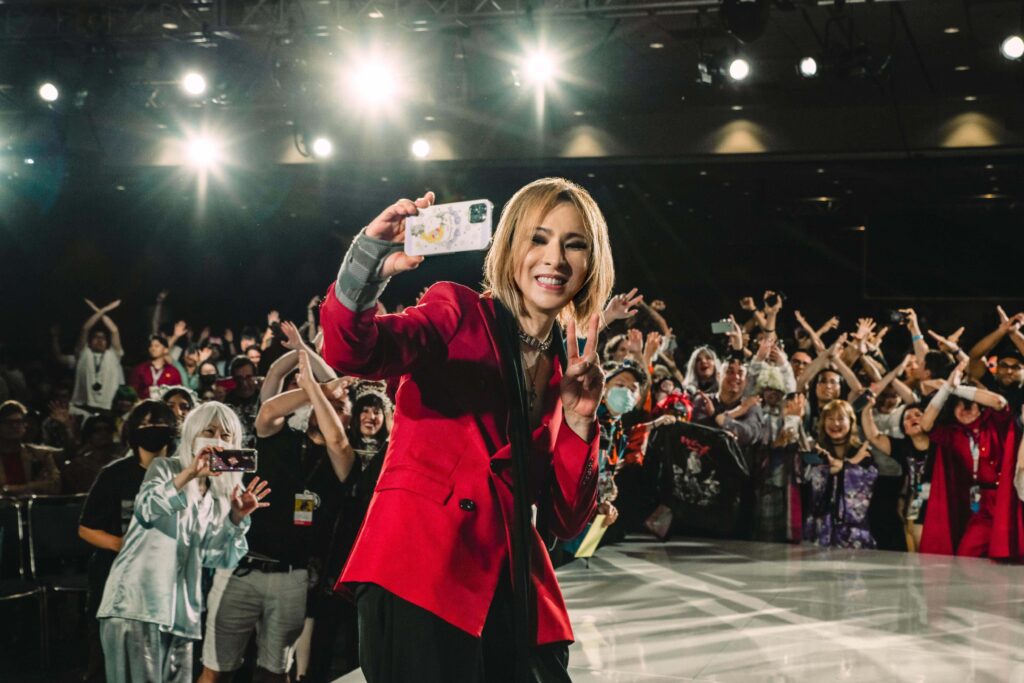 Yoshiki Classical 10th Anniversary World Tour
with Orchestra 2023 "REQUIEM"
In October, Yoshiki Classical will headline classical concerts with orchestras at the Tokyo Garden Theater (Tokyo), Royal Albert Hall (London), Dolby Theater (LA), and Carnegie Hall (NY). This will be the first time a Japanese artist has headlined at all of these historic concert halls. The tour was inspired by the loss of his beloved mother last May and his desire to express his gratitude to his fans who supported him during that time. The concert will also mark the 10th anniversary of the release of "Yoshiki Classical." The concert will feature new songs, orchestral performances of X JAPAN hits, and works by classical composers such as Beethoven, Chopin, Tchaikovsky, and Rachmaninoff, with special guest performers to be announced.
Yoshiki Classical 10th Anniversary World Tour with Orchestra 2023 "REQUIEM"
Official Website:yoshiki.net/worldtour2023
[This interview was originally conducted in Japanese and has been translated.]