The Hokkaido Ramen Festival in Hawaii, with approx 50,000 visitors this year, has finally arrived in LA!
This year's event will bring the delicious ramen of Hokkaido's specialties to the people of Los Angeles. You will enjoy the wide variety of ramen dishes made with carefully selected ingredients!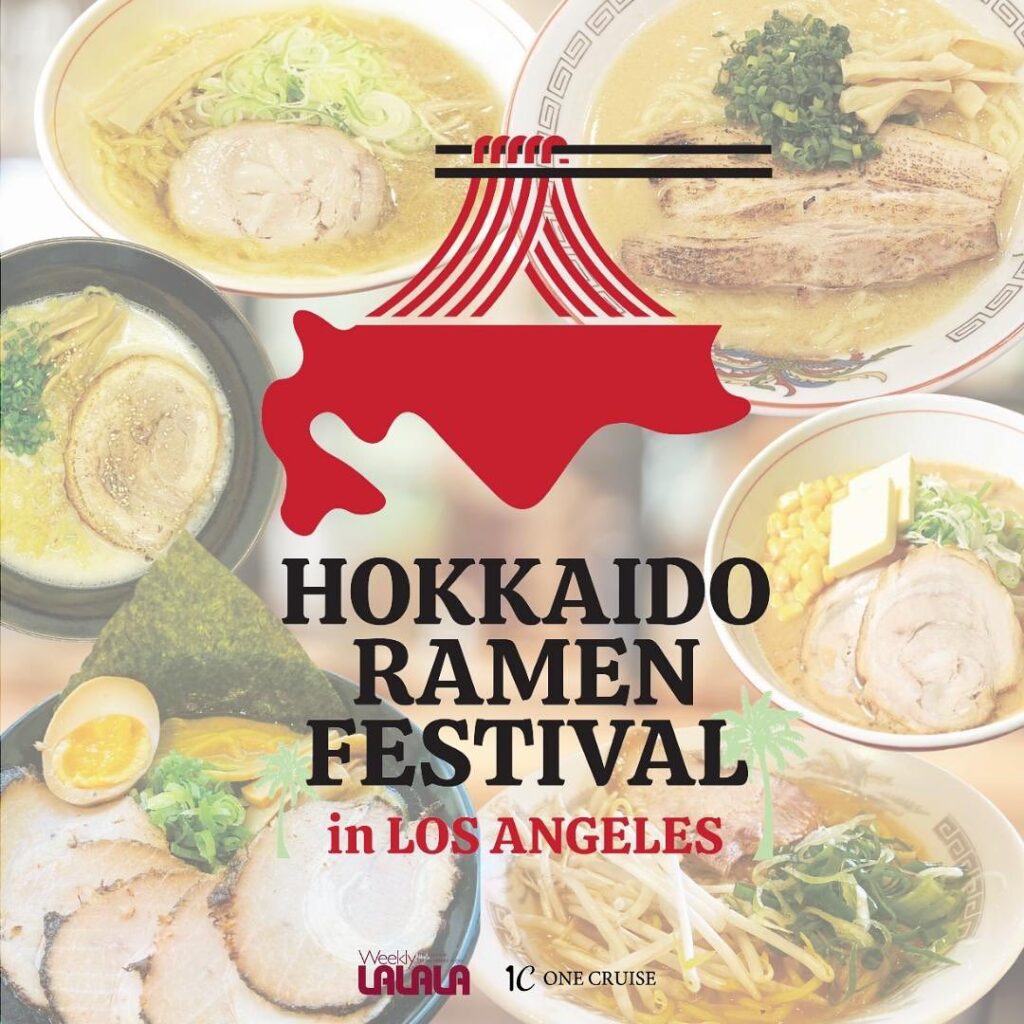 Sapporo Miso Ramen starts from $13!
In addition to miso ramen shops, a new seafood rice bowl restaurant has joined. They will serve side menu items like Hokkaido-style fried chicken and seafood rice bowls in addition to ramen. Also, you can enjoy Hokkaido specialty items such as fresh sea urchins shipped directly from the port, ikura, and extra-large scallops.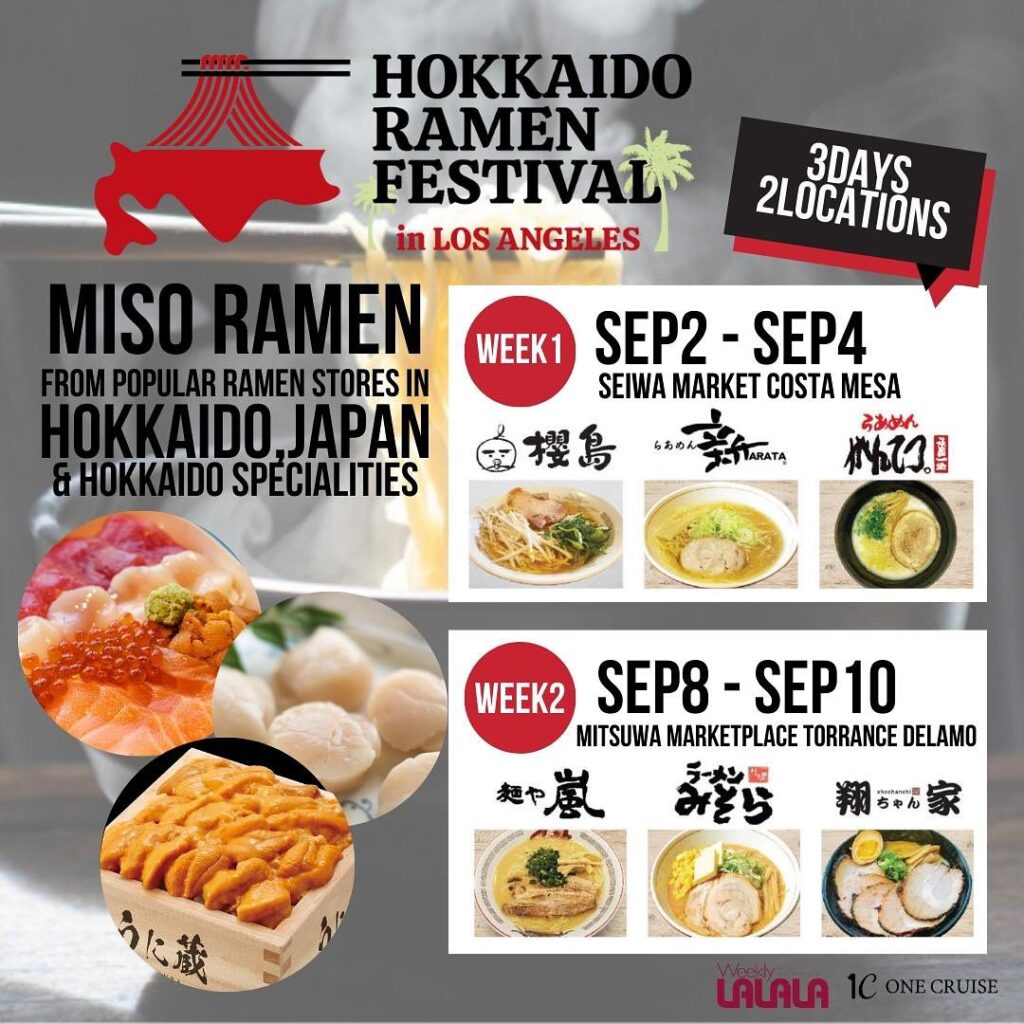 Don't Miss the Chance to Get the Full Experience of Hokkaido's Food Culture.
The festival is going to be held for 3 days at each location. Each week, 4 specially selected restaurants will welcome you. Come visit and try all of them.
---
Sep. 2-4th Seiwa Market Costa Mesa
Address:3151 Harbor Blvd, Costa Mesa
Open at 11 AM/Food served until 7 PM
Vendor Names:
・Sakurajima
Enjoy the elegant richness unique to Sakurajima, with plenty of vegetables dissolved in pork bone broth and Japanese broth, to the very last drop.
・ARATA
The deep, secret miso is made from a carefully selected blend of five different types of miso. To maximize the flavor, different types of noodles are used depending on the taste.
・GANTETSU
The owner of this restaurant, who has eaten all over Japan in search of the best pork bone salt, creates ramen with the utmost care.
*May stay open past closing time
*Admission: Free
*Ramen ticket (1 bowl) $13~
---
Sep. 8-10th Mitsuwa Marketplace -Torrance Del Amo
Address:3525 W Carson St Suite 164, Torrance
Open at 11 AM/Food served until 7 PM
Vendor Names:
・Menya Arashi
Sapporo tonkotsu (pork bone) ramen blended with special miso and soy sauce for a rich and mellow taste!
・RAMEN MISORA
You can finally enjoy the Sapporo ramen and "miso ra" ramen here in Los Angeles. The miso ramen is a spicy soup with garlic and ginger and is topped with cubed pork, minced meat, green onion, and fried garlic. Take this opportunity to try it.
・shochanchi
A homemade miso sauce is blended with a clear broth made by slowly cooking pork bones and vegetables. Please enjoy this mild and rich soup that they make with confidence.
*May stay open past closing time
*Admission: Free
*Ramen ticket (1 bowl) $13~
---
What is Hokkaido's Food Culture?
Hokkaido is the northernmost land of Japan. Surrounded on all sides by the sea, Hokkaido is famous for being one of Japan's leading fishing grounds. The Pacific Ocean and the Sea of Okhotsk are rich in undersea nutrients and produce particularly delicious fish. Another reason why Hokkaido's seafood is so tasty is the cold waters that keep the fishes healthy.
Miso ramen originated in Hokkaido. Sapporo Ramen, named after Sapporo, the capital of Hokkaido, was invented when a customer asked for ramen in pork miso soup. It became popular, and the number of miso ramen restaurants gradually increased. In the cold environment of Hokkaido, butter is often added to the surface of the soup to prevent it from getting cold, and many restaurants offer "corn butter ramen" topped with corn, a specialty of Hokkaido.
HOKKAIDO RAMEN FESTIVAL
Web:hokkaido-ramen-festival.com
---