Numerous embassies dot the area of Azabu in Tokyo's Minato City, making it home to global residents, fancy restaurants, and international stores. On the other hand, Azabu is also known for the "Azabu-Juban Shotengai," a shopping street for the locals. Only about a 15-minute walk from Tokyo Tower, it's a recommended spot to add to your itinerary when visiting Tokyo Tower. Below are some recommended destinations in Azabu-Juban you won't want to miss, all selected by the att.JAPAN Editorial Team!
ATT.JAPAN × JapanUp! magazine
1. Enjoy a delicious egg sandwich at Amanoya!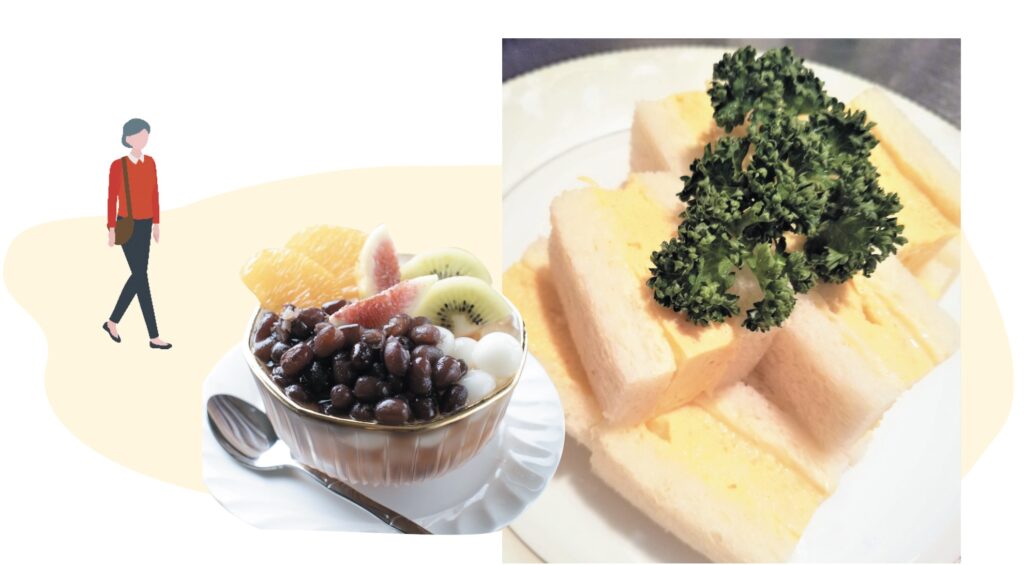 Amanoya's specialty is none other than the "Egg Sandwich." It offers an exquisite balance of the thick tamagoyaki (Japanese omelet) full of dashi (broth) and the mayonnaise containing a kick of mustard, a flavor you won't find anywhere else! Aside from the Egg Sandwich, you can also try dishes like okonomiyaki (savory Japanese pancakes), zosui (rice gruel with vegetables, fish, etc.), and desserts such as warabi-mochi (jelly-like mochi) and cream anmitsu (boiled beans with bean jam and ice cream). Sit back and savor these delicious dishes in the store's cozy atmosphere!
Hours: Lunch: 12:00–16:30, Dinner: 18:30–22:00 (reservation required after 20:00) Closed: Tuesdays (and irregular holidays)
2. Jump into the radiant world of kaleidoscopes at Kaleidoscope Mukashi-kan

This is Japan's first store specializing in kaleidoscopes. From interior decor to accessories, they carry a wide range of kaleidoscopes from Japan and worldwide. They also have a unique item called the "Arita-yaki Kaleidoscope," a combination of kaleidoscopes and "Arita-yaki," a type of porcelain from Saga Prefecture that boasts 400 years of history. It's an ideal place for anyone looking for a gift for a special someone!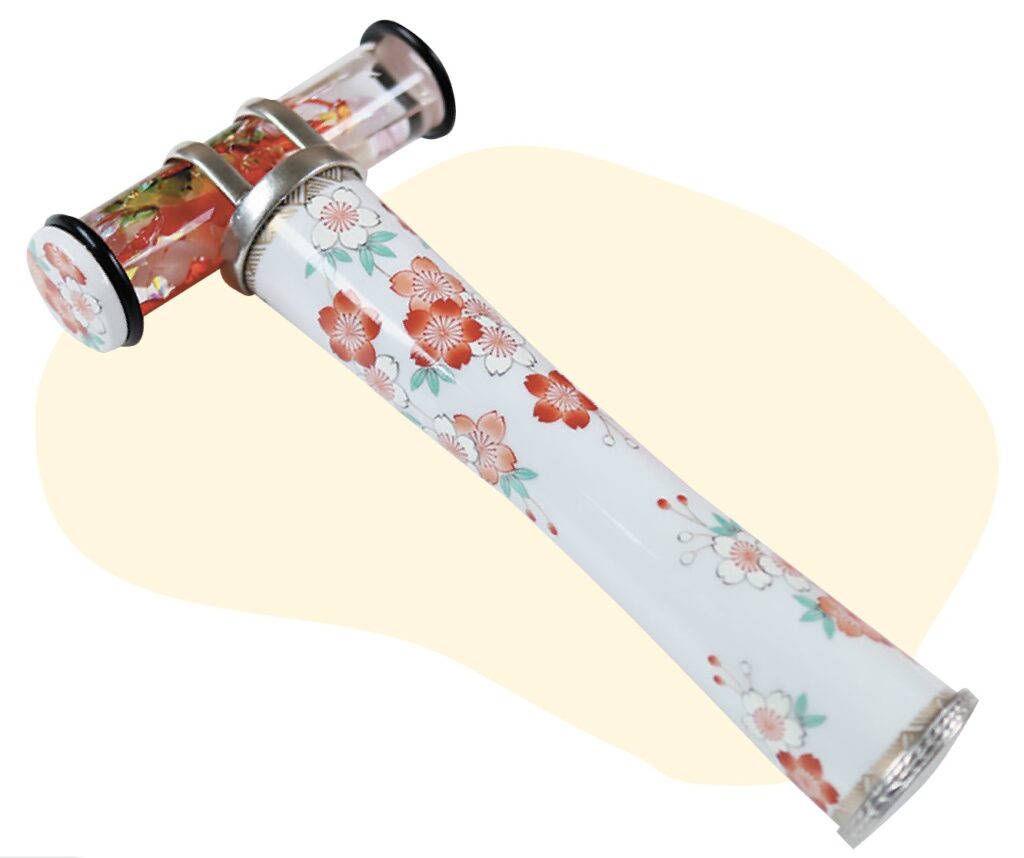 Hours: Weekdays: 12:00–19:00, Sundays and holidays: 12:00–18:00
Closed: Tuesdays
Summer Festival
Every year in mid-August along Patio-dori and Zoshiki-dori streets, Azabu-Juban holds a two-day summer spectacle called "Azabu-Juban Noryo Festival." It is a grand event that attracts roughly 300 thousand visitors to Azabu!
3. Eat taiyaki at Naniwaya Sohonten, a store with over 100 years of history!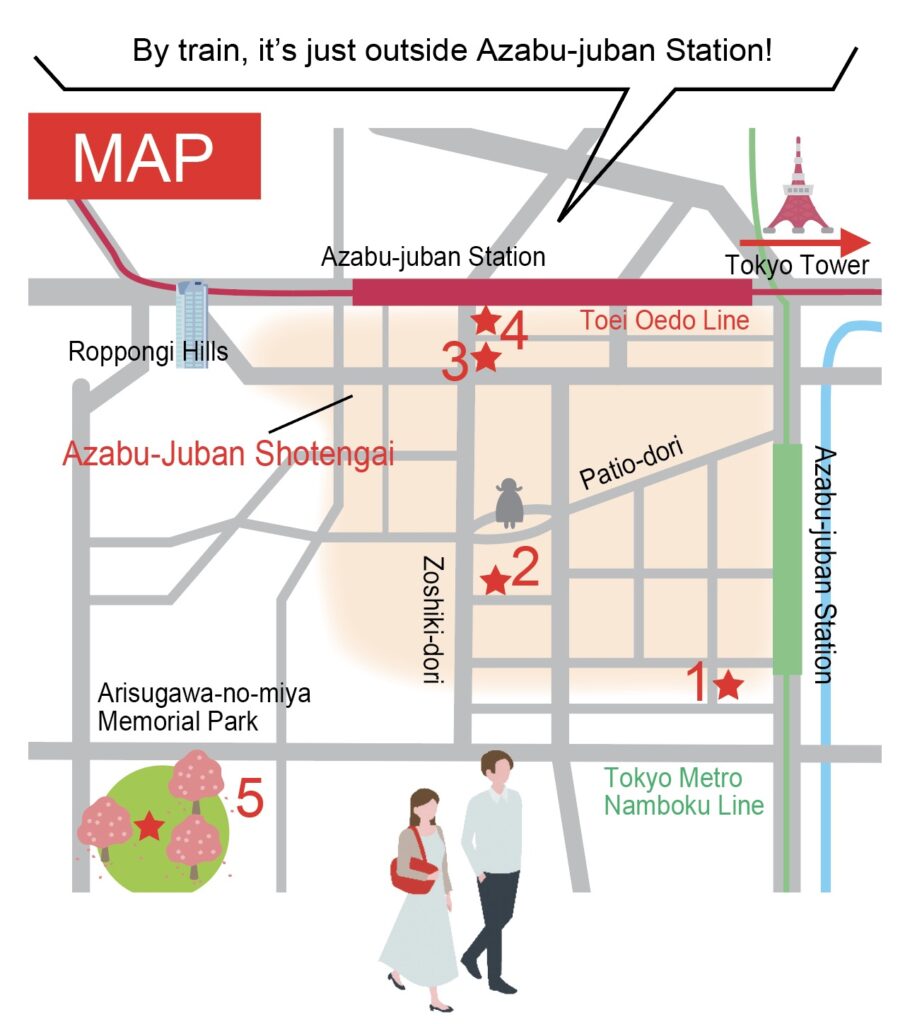 Founded in 1909, this long-established store is where taiyaki (fish-shaped red bean cake) is said to have originated. The atmospheric building, reminiscent of a bygone Tokyo, is sure to catch your eye. The flavor of the sweet red bean paste wrapped in the crispy, thin, and aromatic cake is divine, captivating customers who often come back for more. There is also an eat-in space on the second floor. See for yourself why this taiyaki store has been beloved for 100 years!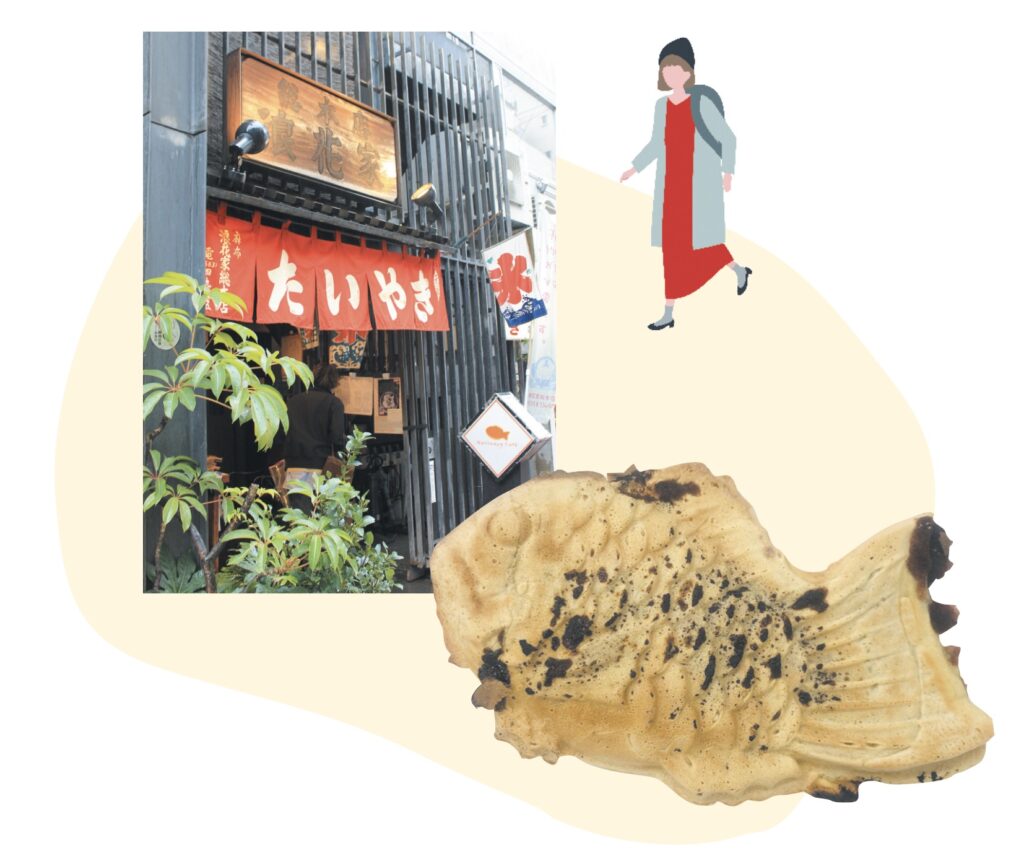 Hours: 11:00–19:00
Closed: Tuesdays, Every 3rd Wednesday of the month
4. Find your favorite senbei at Tanuki Senbei !

This senbei (rice cracker) store was established in 1928. You'll undoubtedly notice the enormous tanuki (raccoon dog) sculpture next to the entrance, and once inside, the aroma of soy sauce will welcome you. You'll have a fun time choosing your favorite texture and flavor from their vast selection of tanuki-shaped rice crackers! You can even watch the owner masterfully baking each rice cracker by hand.
Hours: Weekdays: 9:00–20:00, Saturdays and holidays: 9:00–18:00
Closed: Sundays (irregular)
5. Go cherry blossom viewing at Arisugawa-no-miya Memorial Park
Once you're satisfied with eating and shopping, venture out to enjoy cherry blossom viewing at Arisugawa-no-miya Memorial Park! Cherry blossoms such as Somei Yoshino and Sato-zakura bloom here, and you'll see them in full bloom from late March to early April. In the autumn, you can enjoy the fall foliage while walking along the pathway by the pond and stream!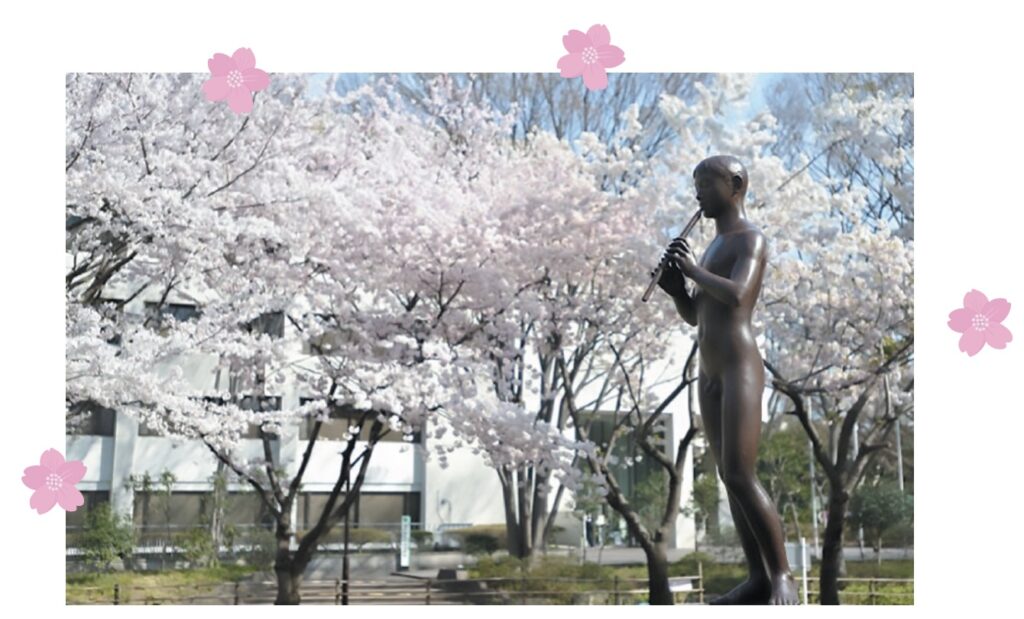 June 2023 (vol.188)
---
About att.JAPAN
The magazine att.JAPAN is for non-Japanese visiting from overseas and those residing in Japan. This quarterly magazine written in English, Mandarin, and Korean offers a wide range of information about Japan—from travel and sightseeing to various aspects of traditional culture and the latest trends. The magazine is distributed at major airports, hotels, and tourist information centers throughout Japan.
https://att-japan.net/en/
Facebook: att.JAPAN
Instagram: att.japan