The Premium Malt's is a premium 100% malt Pilsner style beer brewed only in Japan. The Premium Malt's delivers a delicate floral aroma and a rich, quality taste to you! Suntory only uses carefully selected pure ingredients: high-quality Czech Saaz aroma hops, diamond malts and natural Japanese spring water.
The diamond malt is a rare malt only grown in the Czech Republic and neighboring countries. Its high protein content gives The Premium Malt's its rich "umami" character. Their high-quality aroma hops are also sourced from the Czech Republic. Over a decade of refinement has gone into our aroma-rich hopping process to deliver an unforgettably delicious aroma and taste.

What Stella enjoys most about The Premium Malt's is the silky texture and creamy taste of Suntory's kamiawa foam. The creamy foam has a role not only to stop CO2 from escaping but also stops fizz from escaping, prevents oxidation, and seals the flavor and aroma to enhance its elegant aroma and rich taste.
What kind of dishes makes The Premium Malt's more enjoyable? With its pleasantly clear and lingering finish, The Premium Malt's goes well with most Japanese dishes such as sashimi, sushi, and tempura. Light snack pairing suggestions are prosciutto, bruschetta, salad with cheese, nuts, and olives, etc. Seafood dishes are highly recommended as well.
In addition, chicken dishes, pizzas, and steaks pairs well with its rich distinctive flavors. Instead of a big fat steak, chicken or pork steak pairs better with The Premium Malt's.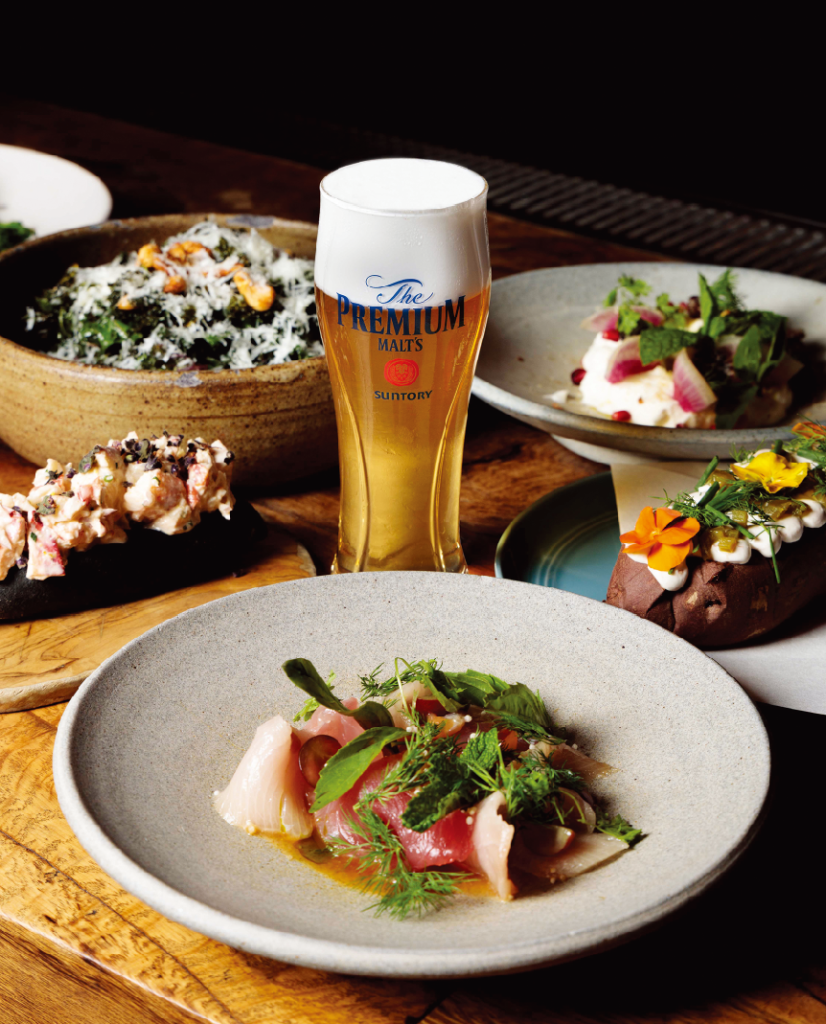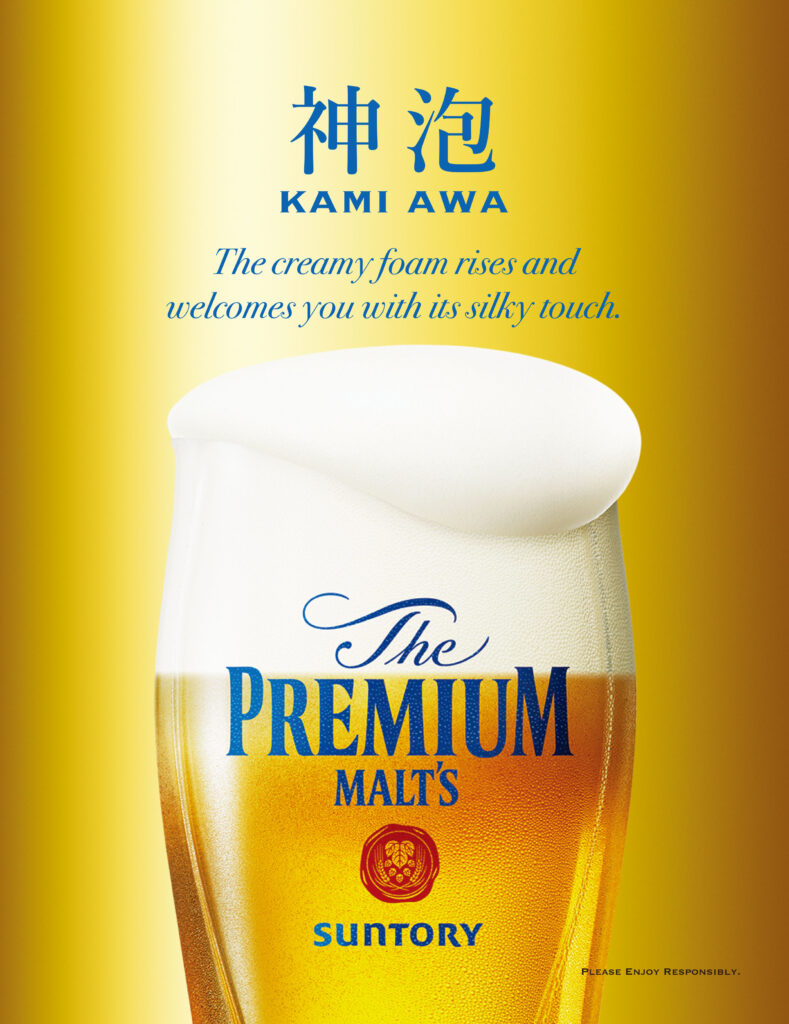 Currently, in the United States, The Premium Malt's is available in a 10L keg size for on-premise consumption at bars and restaurants.  Discover real and rich drinking experiences.

Introduced by ……
Stella Spring
Sales representative
I love cooking, baking, and film photography. I often cook Korean and Japanese food at home. My specialty is bulgogi, Korean sweet soy marinated beef. Suntory Premium Malt's beer is something I imagine myself drinking after long day at work to refresh. Unlike other beers, Suntory's special kamiawa foam makes it so creamy and make it easy to drink.