Honpo-ji is an intimate little Buddhist temple situated near the Tawara-machi subway station on the Tokyo Metro Ginza line between Ueno and Asakusa. It was once located in the Hatcho-bori area but the compound was completely burned down during the 1657 Furisode Fire. More commonly known as the Great Fire of Meireki, it lasted for three days, destroyed 60-70% of Edo (modern-day Tokyo), and claimed the lives of more than 100,000 people. The temple was subsequently rebuilt in Asakusa.
.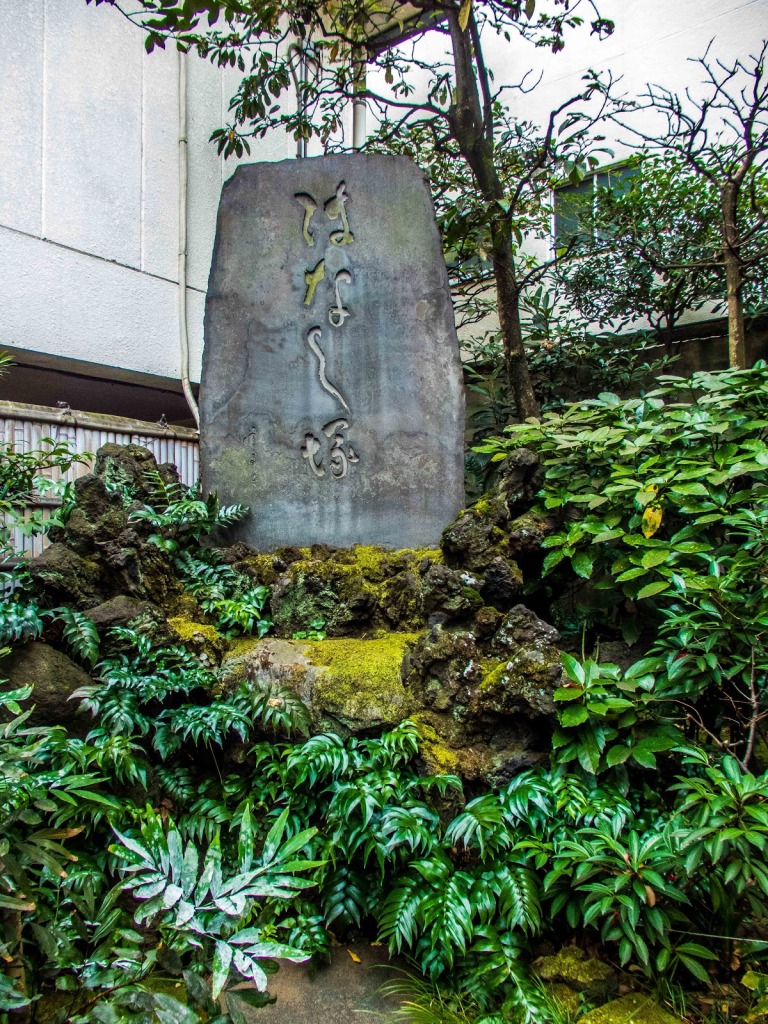 .
The hanashika (storytellers) jumped at the suggestion, and in 1941 they erected a stone monument called Hanashizuka at Honpo-ji Temple. They inscribed the words "Mourning the buried masterpieces" on it and buried the texts of the forbidden stories beneath it. Every year thereafter, the storytellers gathered at the tomb to offer their prayers to the "dead stories."
As the war raged on, Honpo-ji was significantly damaged by the Allied bombing campaigns over Tokyo. The hanashika gathered together once again and proposed to rebuild the temple. They each contributed a stone block to build a fence around it. They managed to erect a fence measuring approximately seven feet high and almost thirty feet long. Each stone block bears the name of the contributor. Visitors to the temple today can read the names of all of the prominent storytellers in Japan at the time.
.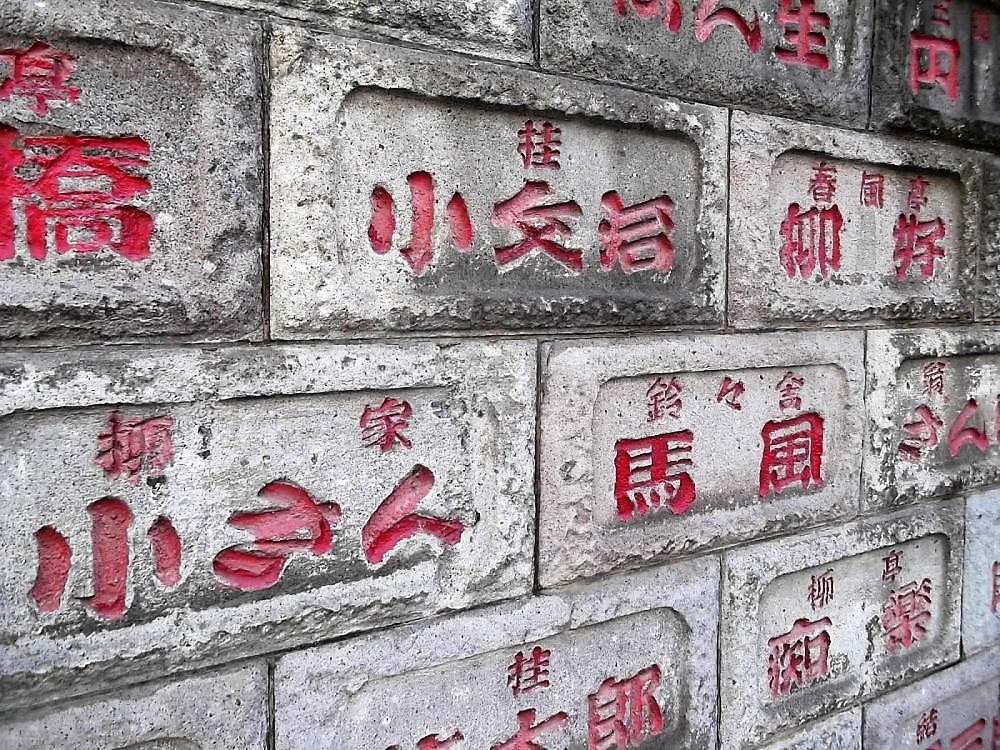 .
When the war ended, so did the ban on the stories. In September 1946, a revival festival featuring the previously banned stories was held in front of the Hanashizuka. The banned scripts buried in the tomb were later replaced by the stories that were permitted to be performed during the war.
Today, rakugo storytellers still visit the Hanashizuka and offer their prayers for the unfortunate stories.
『Kristine's Eye on Japan: Introduction to Japanese Culture』
Writer: Kristine Ohkubo
(2/15/2022)