.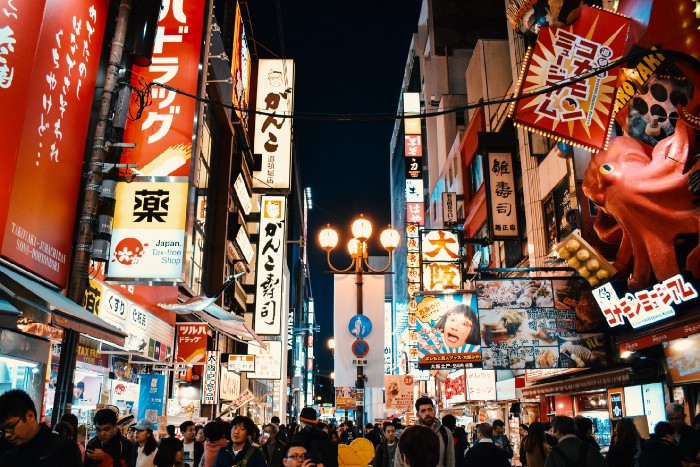 .
When we study Nihongo 日本語, the Japanese language, we learn hyoujungo 標準語 — the official standard boring version of Japanese. It's mostly, though not exactly, the Tokyo version of Japanese.
When I moved from Tokyo to Kobe, nobody spoke hyoujungo except my Japanese teacher. Of course, everyone could understand my hyoujungo, but I couldn't understand them. If I asked, "Kore wa pen desu ka?" Their answer, "So ya de~. Pen ya de~," left me scratching my head.
.
It turns out every region of Japan has its own distinctive dialect, the most prominent of which is Kansai-ben 関西弁, the language of the Osaka / Kyoto / Kobe / Nara region.
For Japanese, local dialects are atarimae, but Japanese language schools and textbooks never even mention their existence. When I asked my teacher about words I heard that I couldn't find in the dictionary, her answer was, "Oh, that's local dialect. You don't need to learn it."
Sorry, Kimura-sensei, you're wrong.
.
To understand the people around me, I needed to learn the local dialect. If I wanted to speak to friends casually instead of sounding like a textbook, I needed to learn their language. Even if you live in Tokyo or are learning Japanese overseas, you should learn a few words, too. Spice up your nihongo to shock your teachers, amuse your classmates, and amaze Japanese speakers.
Whenever you hear the inevitable, "Nihongo o-jouzu desu, ne," answer with a spicy, "Honma kai na~" and be metcha omoroi.
Unfortunately, there's no DuoLingo for Kansai-ben, no Kansai-ben Language Proficiency Test (KLPT). As for textbooks, the only resource is a fantastic Tuttle guidebook to Kansai-ben I wrote with my friend Kaoru many years ago.
How different is Kansai-ben from hyoujungo? The best analogy I can give is it's similar to the difference between American and British English — the language is basically the same, but there are minor differences in grammar, a lot of differences in word meaning, and completely different slang. Pronunciation is so different that Japanese TV shows will often include subtitles for Osaka-dialect speakers.
.
・・・
Maido, Maido and Welcome to Kansai-ben!
Here are 7 quintessential Kansai-ben words that every Japanese language student should know.
.
1. Maido 毎度
Want to say hello to someone you know in Kansai? Say Maido.
Maido is an all-purpose greeting that best translates to hello, but with a feeling of thanks.
Maido is short for "Maido arigatou gozaimasu" — thank you for your ongoing patronage. In the same way that "Doumo arigatou gozaimasu" gets shortened into the all-purpose "Doumo doumo" in Tokyo, in Osaka, it's "Maido, maido!"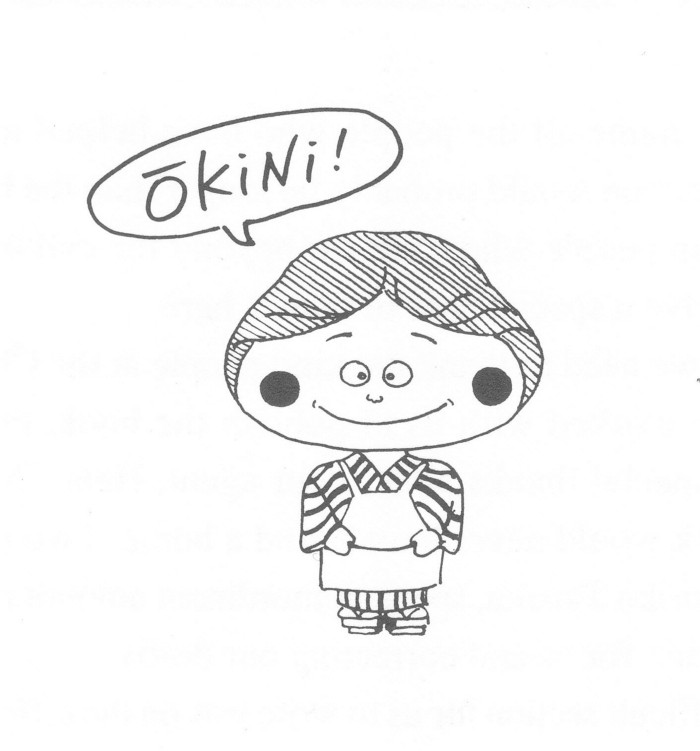 .
2. Ookini 大きに
In Kyoto, don't even bother saying arigatou outside your Japanese language classes. Thank you is Ookini. Women should accent the 2nd syllable oo-KI-ni while men accent the 1st: OO-ki-ni.
.
3. Nanbo なんぼ
Need to know how much something costs? Say: "Nanbo desu ka?" You won't hear ikura outside the sushi joints.
.
4. Ya や
Ya is the Kansai version of da or desu. Kore wa pen ya.
Darou becomes yarou. Sou darou is Se yarou in Kansai.
.
5. Honma ほんま
Honma means "really". It's a simple replacement for hontou.
If someone asks, "Honma kai na??" answer with "Honma ya de~!"
.
6. Aho 阿呆
Aho is a playful way to call someone foolish or stupid, similar to baka in Tokyo.
In Kansai, baka is fighting words, a strong insult, so be very careful who you call baka when you're walking the streets of Nanba (which the natives call Minami — South Osaka). Say aho instead and avoid getting thrown into the Dotonbori River.
.
7. Akan あかん
Akan is an all-around useful word meaning bad, no, no good, hopeless. It's the Kansai equivalent of dame, and it's used just as often. Hyoujungo? Akan ya!
・・・
.
Earthy, spicy Kansai-ben is the language of real people living real lives instead of fusty bureaucrats and academics. It's used in Japanese comedy, and is a feature of most Yakuza movies, too.
If you don't live in the area, to hear real Kansai-ben, watch the TV comedy Jimmy: The True Story of a True Idiot (アホみたいなホンマの話 — Aho Mitai na Honma no Hanashi). Even the title is pure Kansai-ben.
.
These few words will get you started sounding like a native. If you want to learn more Kansai-ben, pick up a copy of the metcha omoroi and honma ni yakunitatsu guidebook: Colloquial Kansai Japanese.
.
.
.
.
『Learn Japan Deeply with DC!』
Writer: DC Palter
Read DC's Stories More at Japonica Publication ( medium.com/japonica-publication )
(2/25/2022)