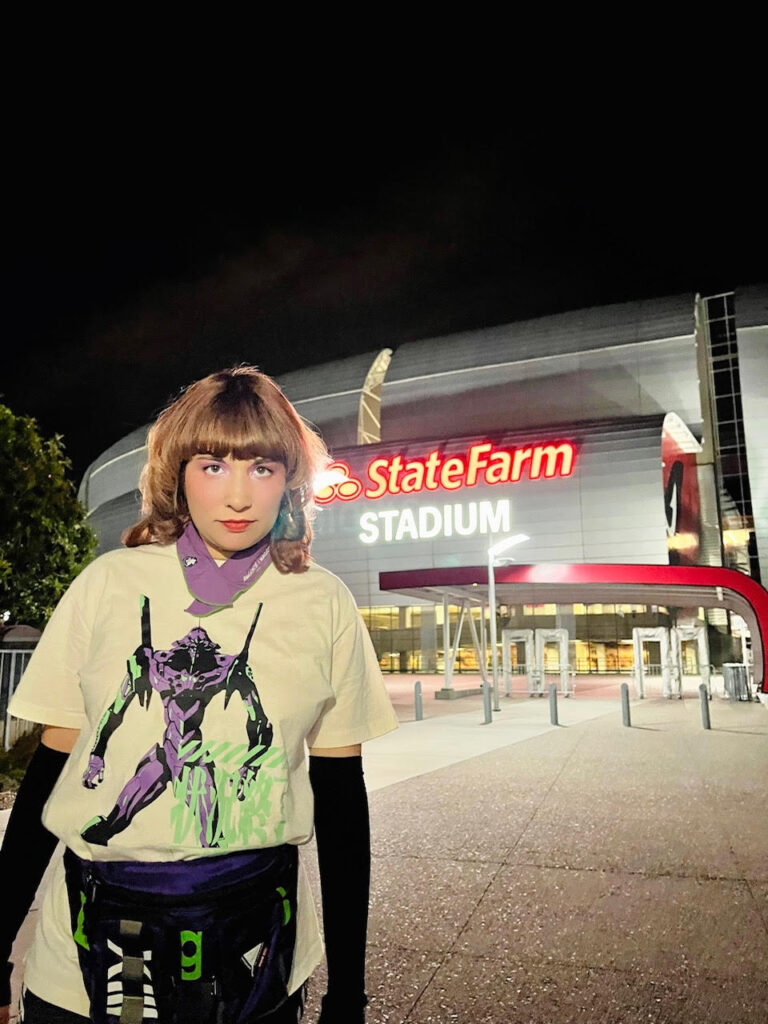 I was flown out to Glendale, Arizona to perform at the Anime event Ganbatte which was held at the StateFarm Stadium lot. I have performed all over the States at various Anime cons, events, and Japanese festivals but this was my first time in Arizona. As I have mentioned before, I'm an Anime/Jpop music artist that works with many Anime and Japanese companies here in the States as well as in Japan.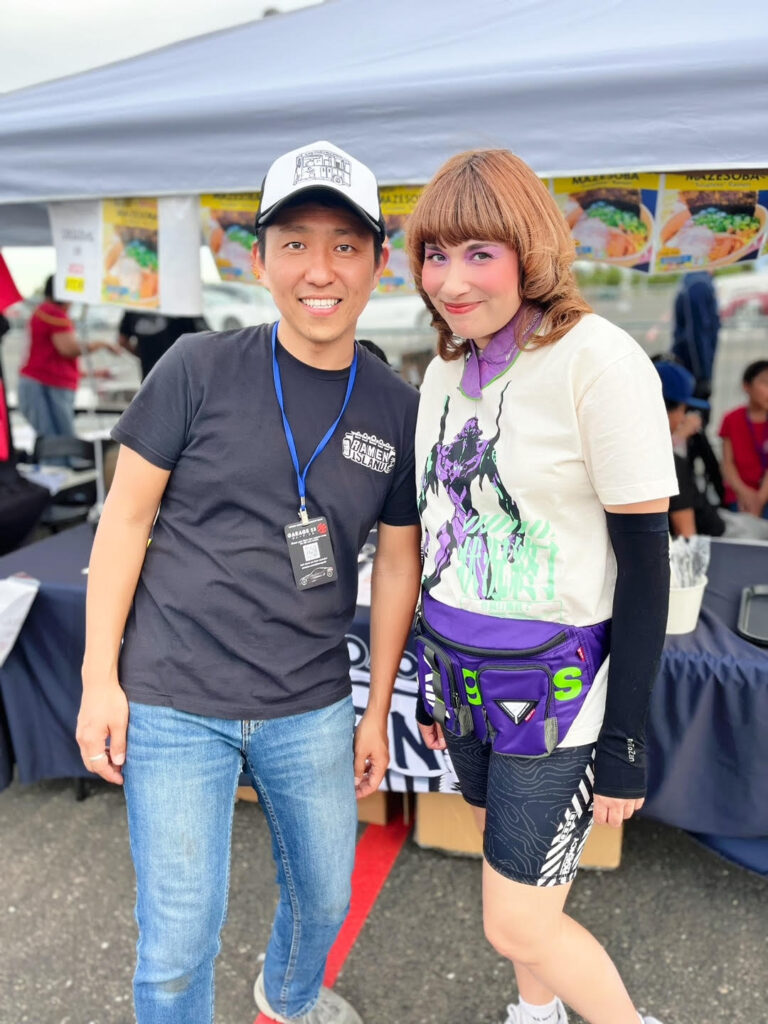 Rocky, who introduced me to the lovely people over at Ganbatte. I have been performing at several of his events such as Taste of Japan. 
Ganbatte had a lot to offer for the Anime fans of Arizona. They had music performances, a cosplay contest, fashion show, anime booths, and Japanese food vendors like Takoyaki Tanota and Ramen Island. I performed a 45 min set of my original music along with my own rendition of famous Anime covers. Arizona welcomed me with open arms and showed me a lot of love during my set with many cheers. I want to thank Rocky for introducing me to the lovely people over at Ganbatte. Ganbatte treated me like a superstar! Thank you so much everyone over at Ganbatte for having me! It was a wonderful time! Let's talk about some of the other guests they had at the event.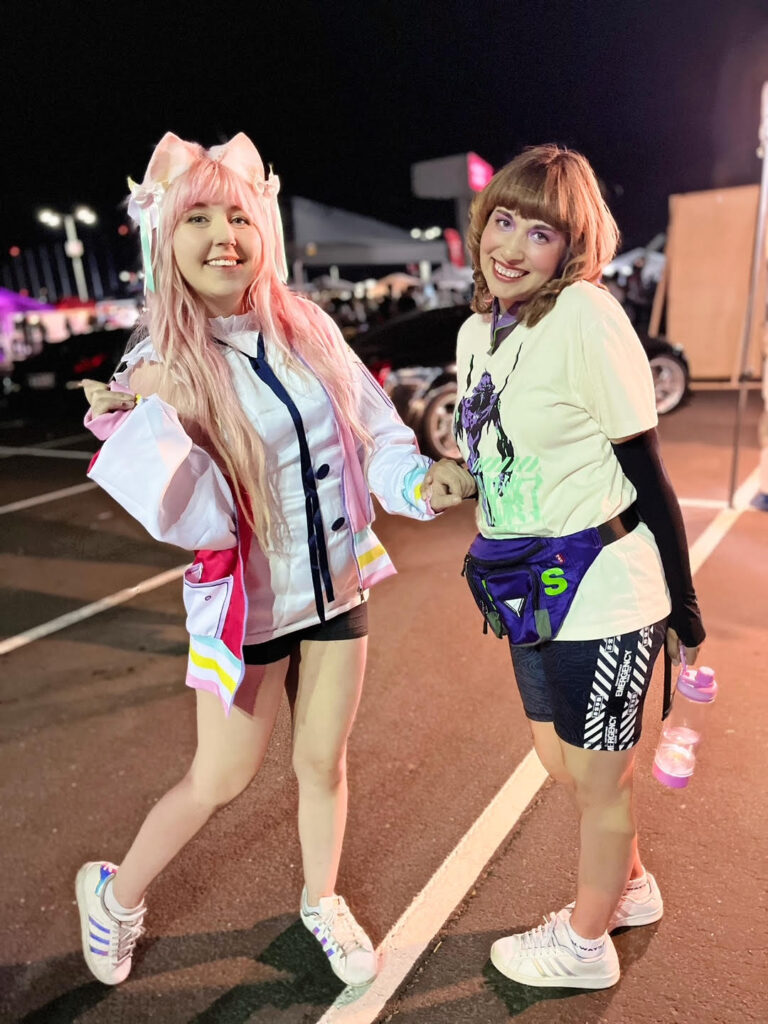 Amanda Stunning aka Anibae
They had cosplay anime idol Amanda Stunning aka Anibae. She performed some fun Anime covers and had a unique voice! She had great energy and shined during her set. She was also so sweet and our shoes matched. Please go follow her here: Instagram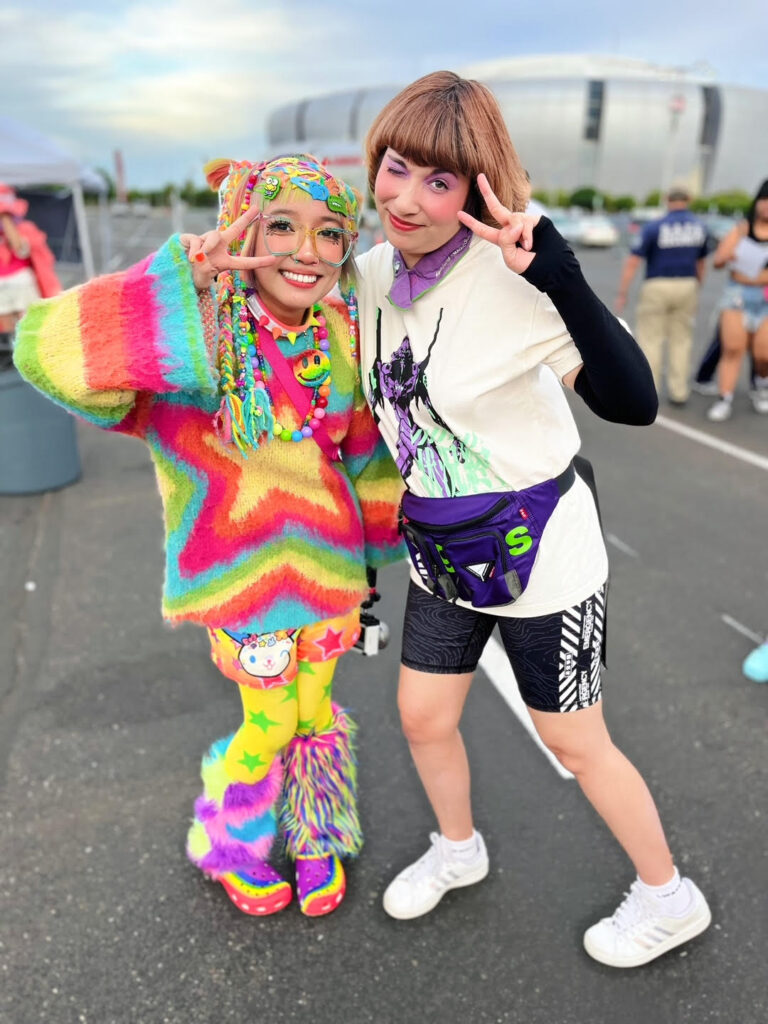 Kristina Elle aka Cybr.Grl
They also had Kristina Elle aka Cybr.Grl who hosted her own Japanese alternative fashion show at the event. Her fashion is fun and colorful! Her aesthetic and fashion is Decora that uses a huge amount of accessories like plastic hair barrettes and bracelets. One of my favorite Japanese music artists Tomoe Shinohara, is known as the one that created this fashion style. You can follow Cybr.Grl here: Instagram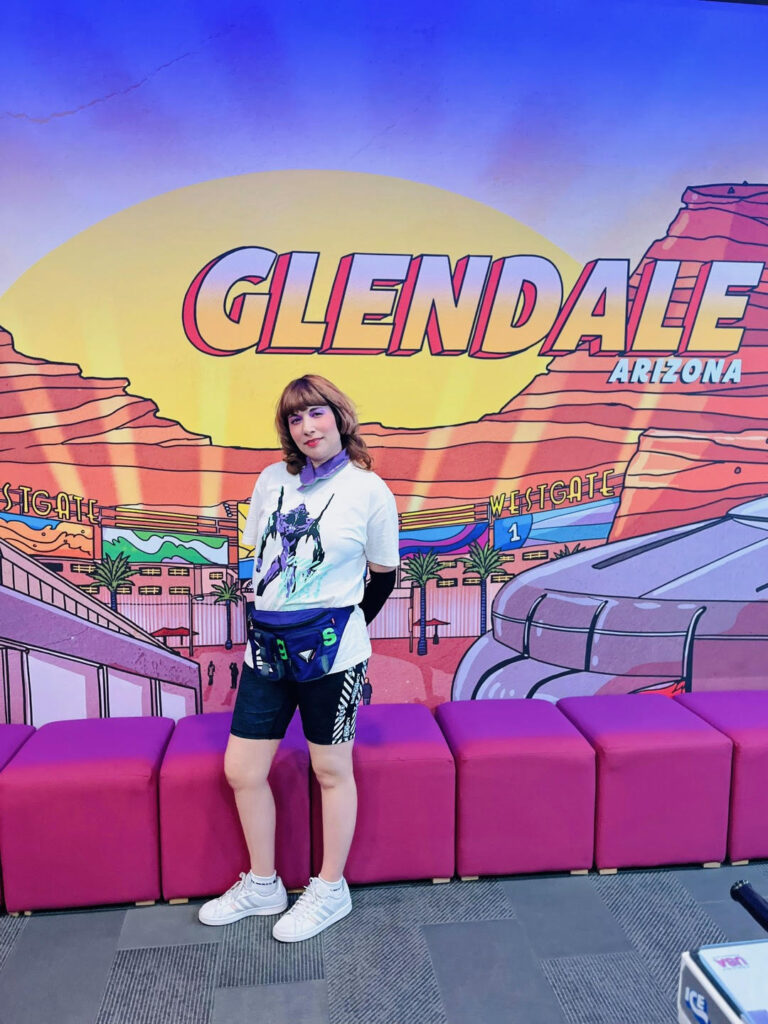 My Evangelion drip is from Shop Atsuko. Use my discount code: STE20 for 20% off. Make sure to use my link to use the discount: https://animepls.myshopify.com/discount/STE20
I love seeing the Anime community all over the States. It reminds me how far Anime has come since my debut in the early 2000s. Anime conventions and events were few and far in between. But now I'm seeing and hearing about Anime cons and events happening almost every weekend somewhere in the States. I also notice a lot of my local malls have a lot of shops now that cater to Anime fans. I'm so happy to see more and more people fall in love with Anime. I'll forever cherish my memories and friends that I have made in the Anime scene and look forward to making more.
『JAPANESE POP CULTURE NEWS THAT YOU MUST KNOW!!!』
Writer: Stephanie Yanez
Instagram @stephachu
Website https://direct.me/stephachu
(5/2/2023)
,
.
.
.
.