.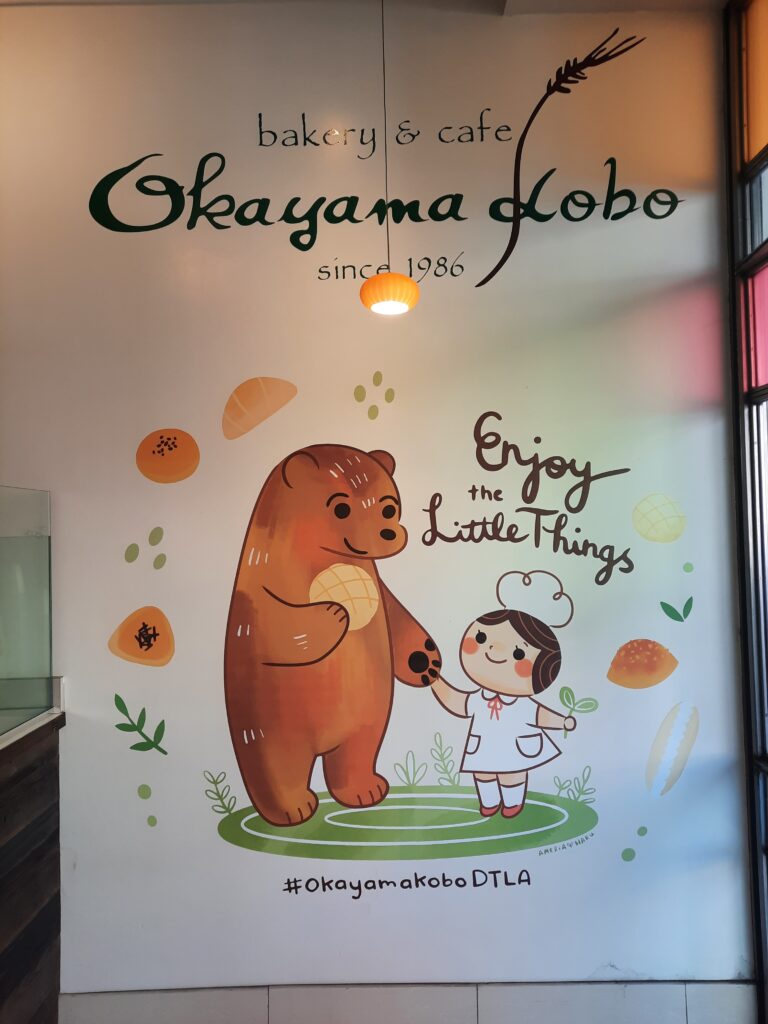 .
Hello and welcome readers, I will be talking about some places I visited in Little Tokyo. The first place being the Okayama Kobo, bakery and cafe. Okayama Kobo is baking fresh daily in Little Tokyo located on the ground floor of the Miyako Hotel. They have fresh, fluffy, and delicious bread made from flour from Japan, and no preservatives or additives. Other bread I saw was a tuna melt panini, curry pan, azuki anpan, kobo kuma, and melon bread. They have a drink menu available too. The staff was patient, quick to take our order, and friendly.
.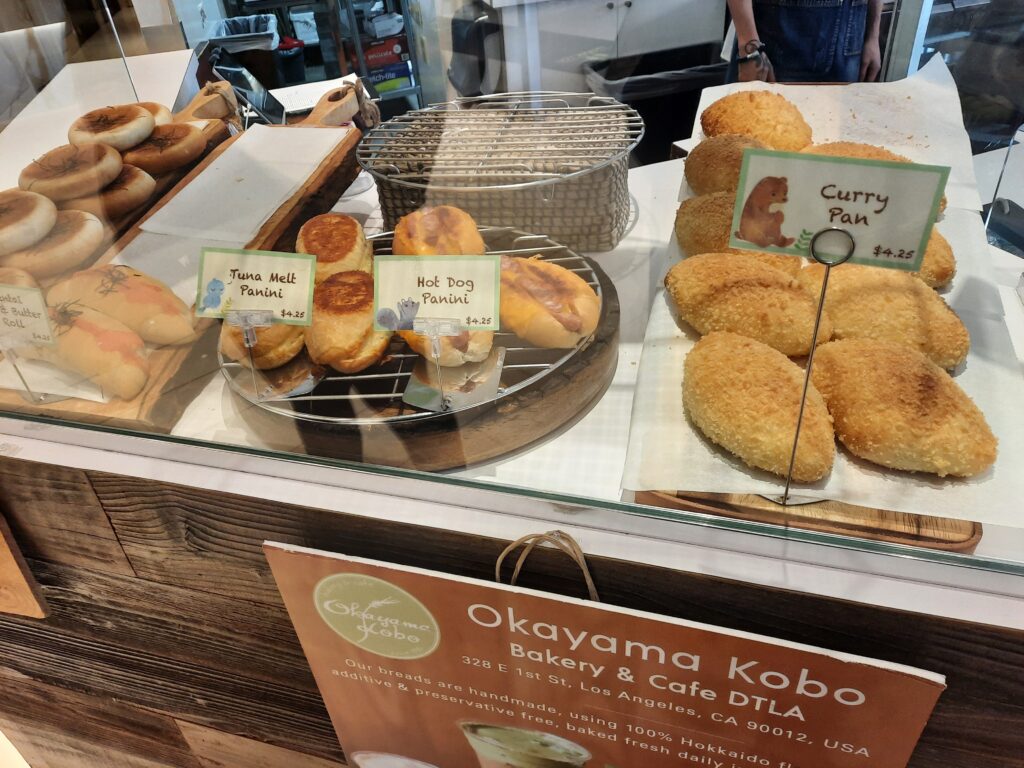 .
My friend likes to buy the chocolate emoji pastry, it has dark chocolate and vanilla bean custard and the strawberry coppe, which has soft, fluffy coppe, filled with sweet milk cream, fresh strawberries, and is topped off with powdered sugar.
.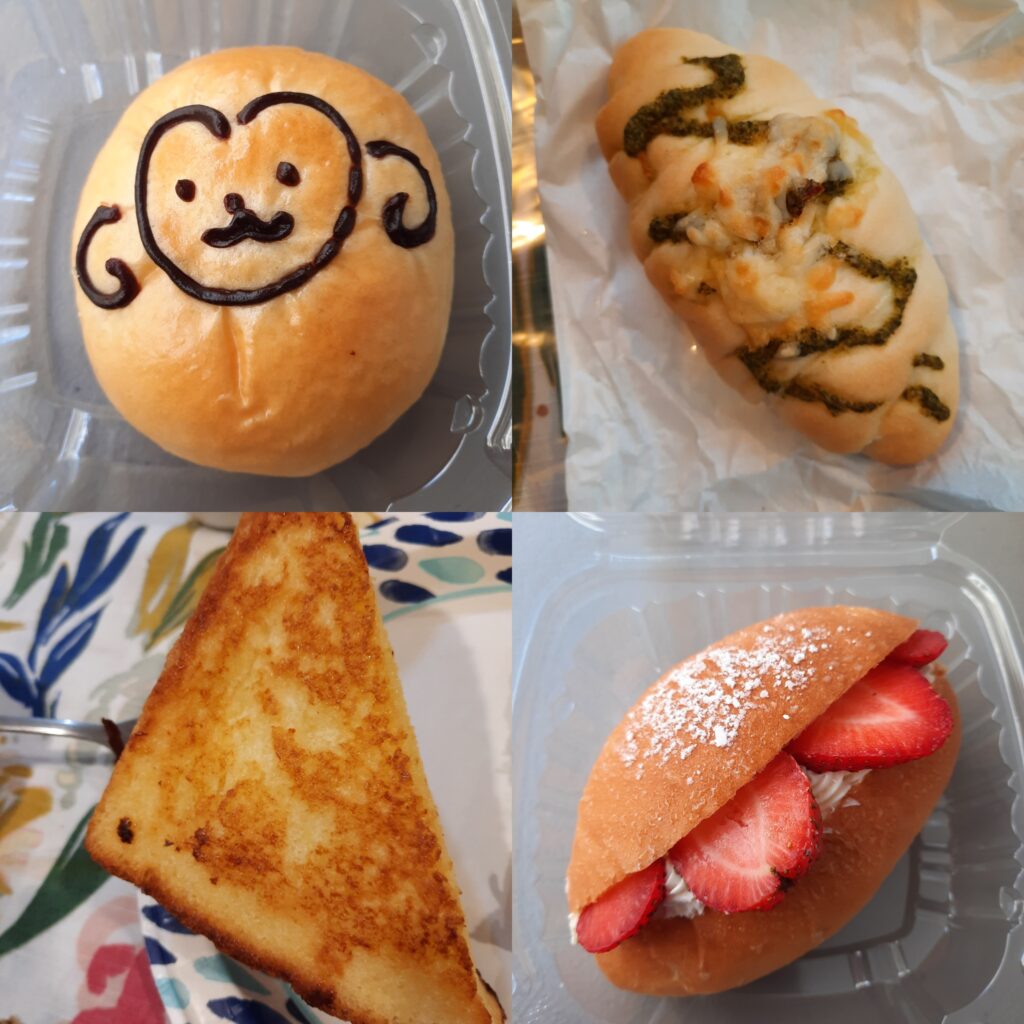 .
I got the tomato basil salt and butter bread, and the french toast. The french toast stood out to me when I chose what to purchase. It is a thick piece of bread, and it was really delicious. The tomato basil salt and butter bread is really tasty. The next time I go back to Okayama Kobo, I want to try the curry pan and something from the drink menu.
.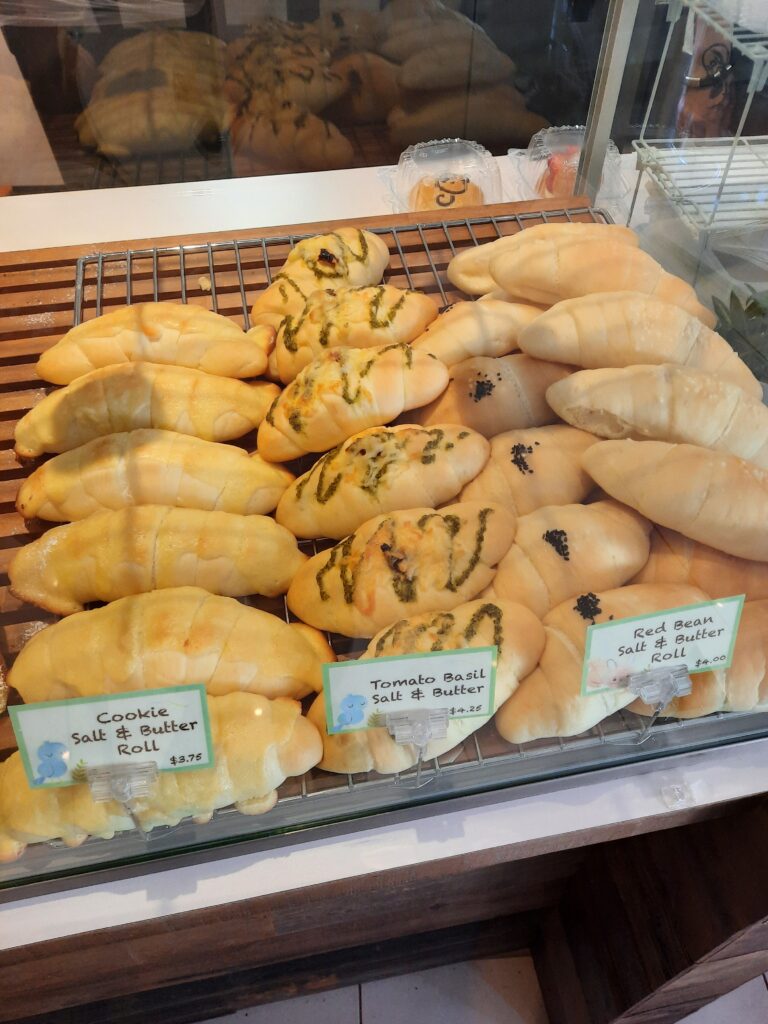 .
Address: 328 E. 1st Street, located inside Miyako Hotel
Okayama Kobo Website
.
There is a gift shop store in Little Tokyo Galleria called Dorcas.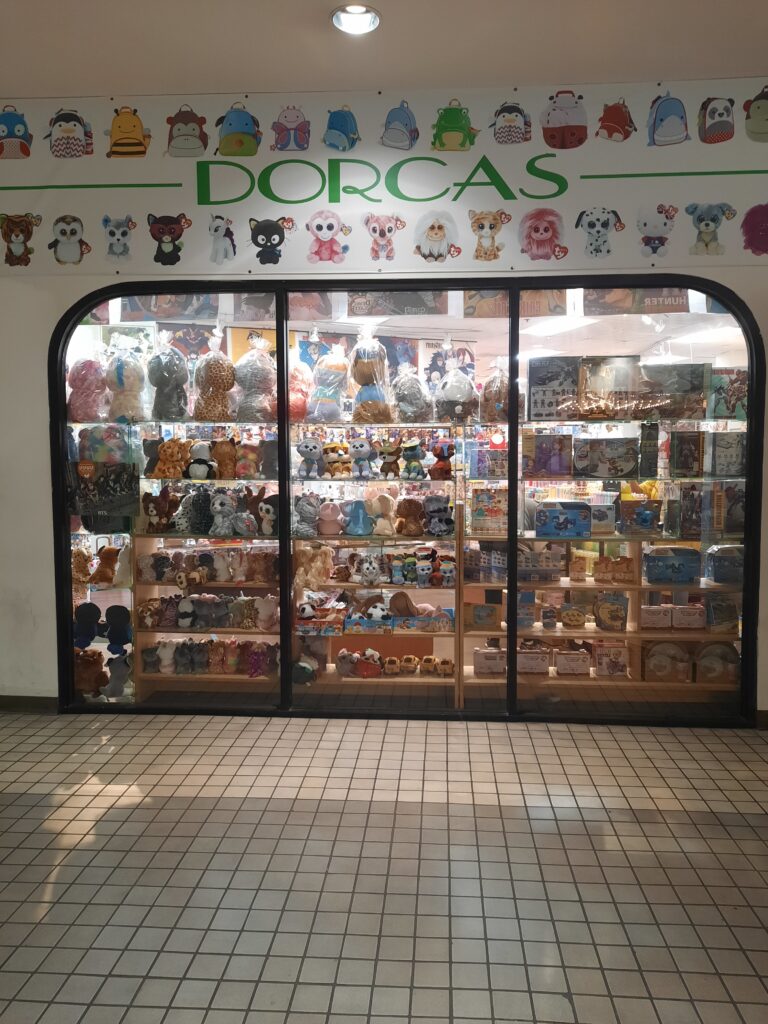 .
My friends and I went there, and they had so much to look at. They had so many plushies and little accessories. Further in the store they had a nice variety of t-shirts and small backpacks. Honestly, there was a lot to take in and want to buy here. This gift shop is located on the second floor of the mall.
.
On the second floor of the galleria, I was looking up at the sakura flowers they had installed on the ceiling.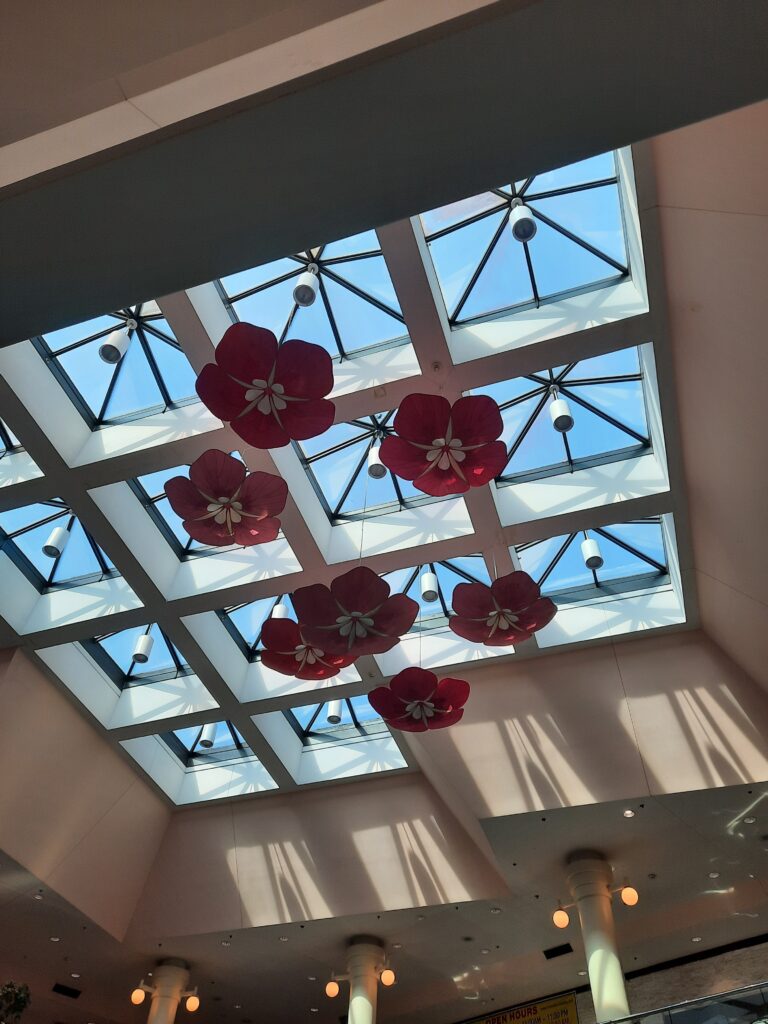 .
It is a beautiful sight. On the first floor, I passed by the Utsuwa-No-Yakata store and saw very nice pottery. I took a quick glance at some of the work outside of the store. I will need to stop by and take a look inside next time.
.
There is a place I haven't visited. It is Chinchikurin, the one place where they have Hiroshima Okonomiyaki.
.
Okonomiyaki is a dish I want to try. Last time I visited Little Tokyo, Chinchikurin was really busy. They had a long line of customers waiting to dine in or to get a takeout order. I hope to try the okonomiyaki from this restaurant in the future.
.
.
『Snap Japan in Los Angeles; Little Tokyo Adventure』
Writer: Tribecca Ing
Tribecca blog
(3/2/2022)
.
.