ATT.JAPAN × JapanUp! magazine
March 2021 (vol. 161)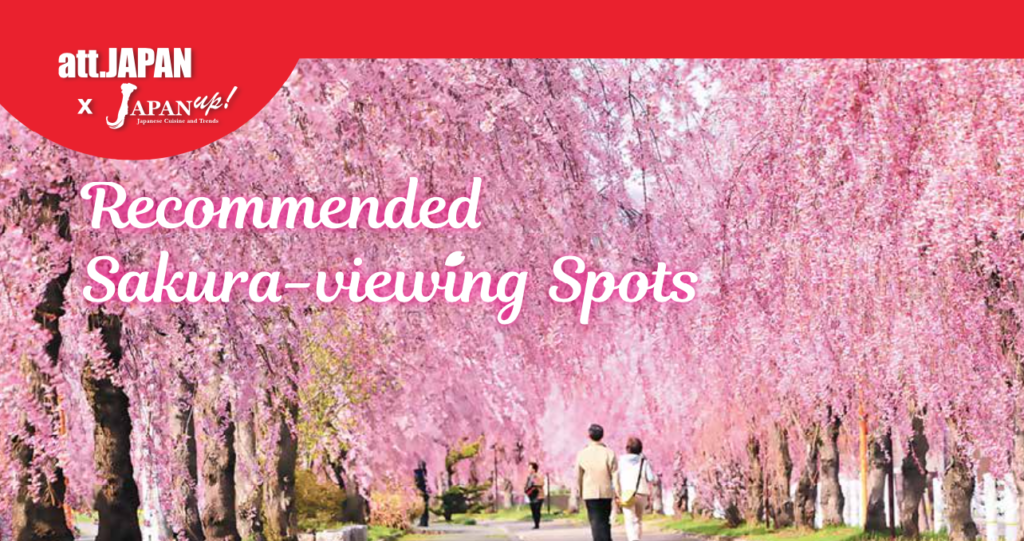 .
Fukushima 福島
Weeping cherry trees of the Nitchu Line
Blossoms on about 1,000 weeping cherry trees along a walking path for about 3 km bloom brilliantly, creating a beautiful view of a faint pink shower. This area used to be part of the old railroad, the Nitchu Line, which was closed in 1984. Midway along the path, a steam locomotive is displayed, which used to run on the Nitchu Line. This area around the steam locomotive is popular as a photo-taking spot, and a lesser-known but great spot is on the north side. We highly recommend you take the time to walk to the end of the path.
As it is very crowded during the cherry blossom season, you may want to use public transportation. The beginning of the walking path can be reached in about 5 minutes from JR Kitakata Station.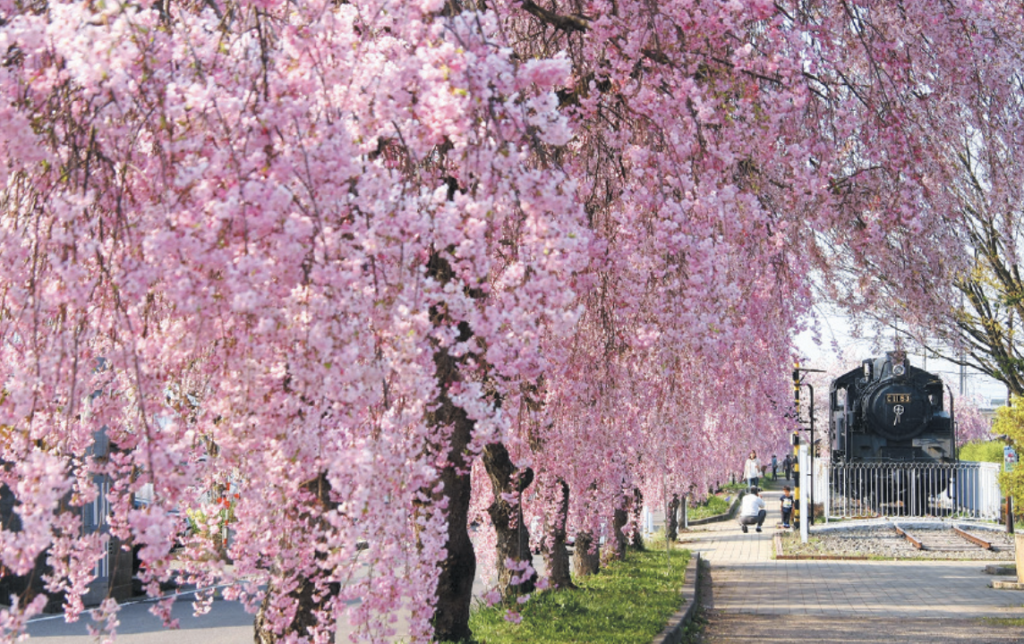 .
Iwate 岩手
Where can you enjoy viewing sakura cherry blossoms on your next trip?
We will introduce some sakura-viewing spots in the Tohoku region (the northern region) recommended by the att.JAPAN editors!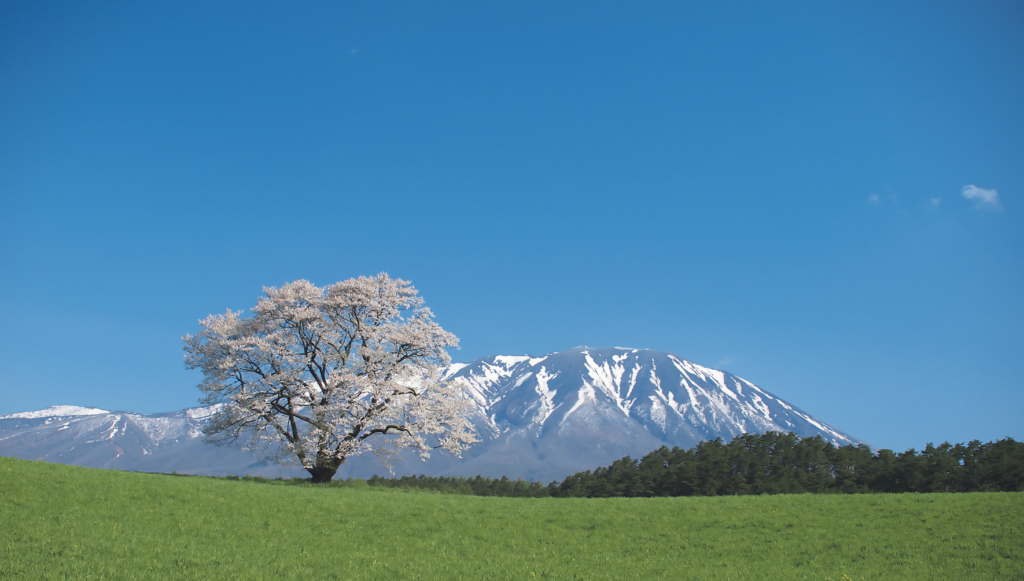 .
Ippon-zakura at Koiwai Farm
A large meadow about 1.5 km from "Makiba-en," a tourist area inside Koiwai Farm, has breathtaking scenery with a huge cherry tree. The land used to be used as a cattle range, and the cherry tree is said to have been planted about 100 years ago for shade to protect the cows from strong sunlight in summer. If you look at the contrast among the white snow on Mount Iwate, the pink-tinted blossoms on the lone tree, and the bright green of the grass land in a bit-chilly wind, you will feel the joy of spring after the harsh winter of the Tohoku area.
As the meadow area is off-limits, you should see the scenery from the viewing area along the road. There are parking spots available; however, as they are usually crowded, we recommend you walk from "Makiba-en" (about 20 minutes). Peak season: late April to early May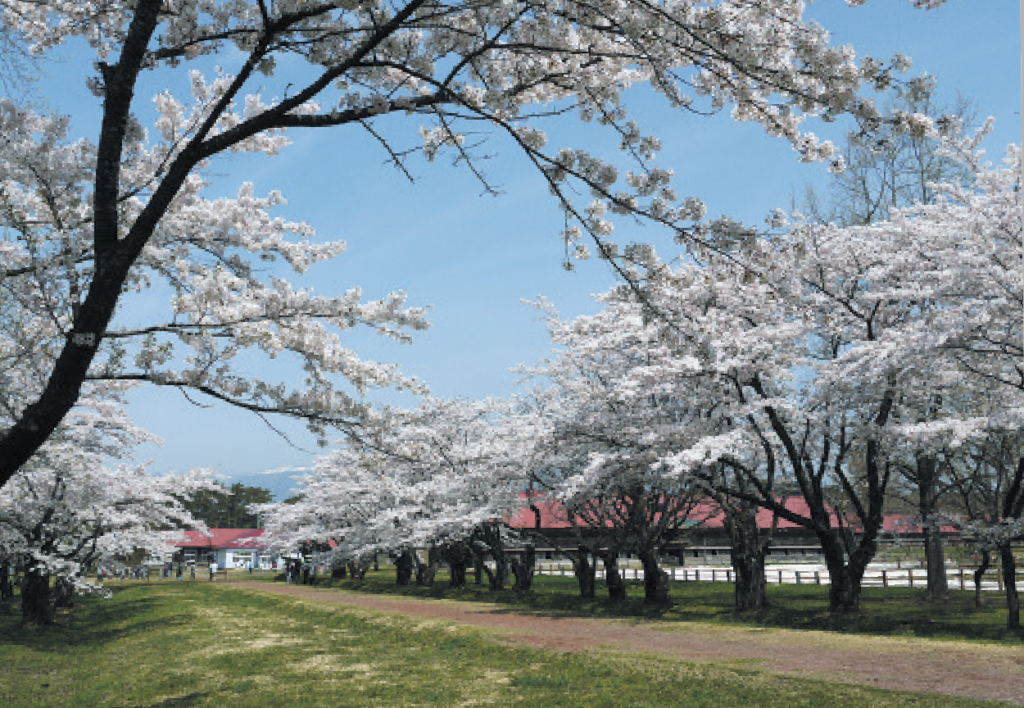 .
Fukushima 福島
Miharu no Takizakura
A huge cherry tree which is considered to be over 1,000 years old, with a height of 13.5 meters. It is one of the "Three Grand Cherry Trees of Japan," along with Yamataka's Jindai-zakura in Yamanashi Prefecture and Neodani's Usuzumi-zakura in Gifu Prefecture. When a full load of cherry blossoms on the weeping branches comes to bloom, an overwhelming view appears as if it is an actual waterfall (takizakura) flowing down the trees.
Famous as a town of cherry trees, Miharu Town has many other spots to view the blossoms. As roads and parking areas are crowded with many cars during the cherry blossom season, it is recommended to take a taxi to your destination from JR Miharu Station.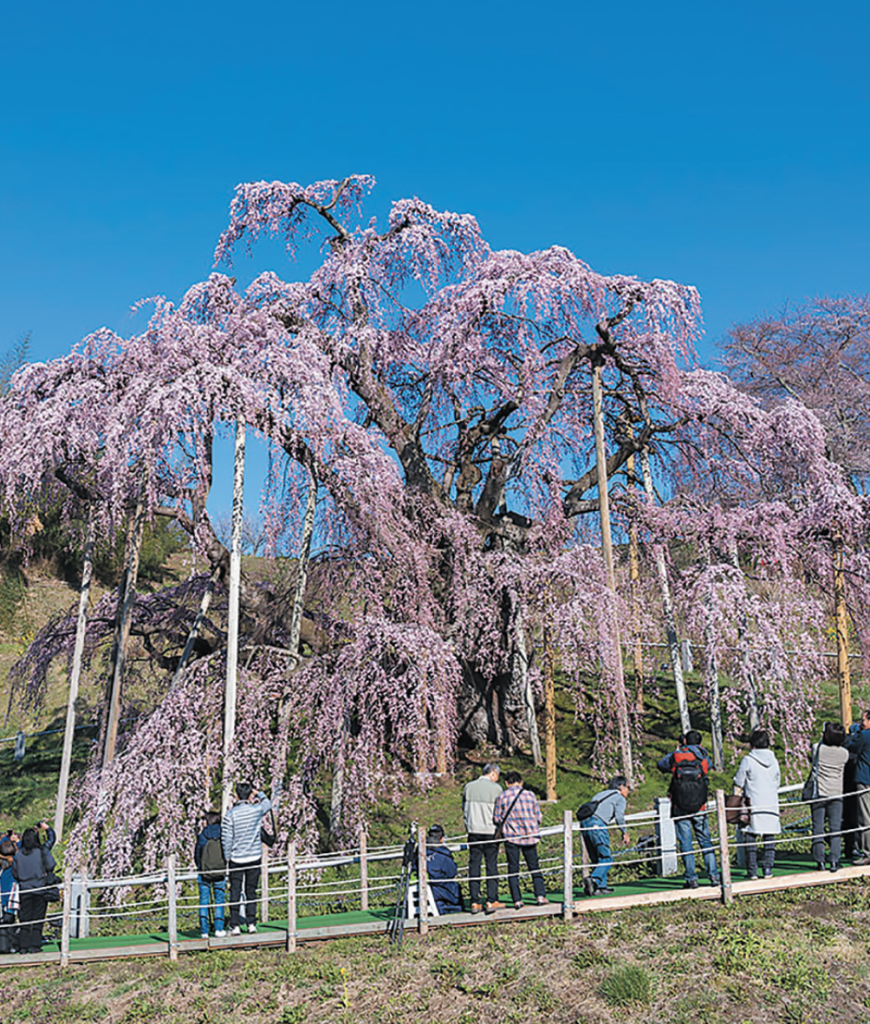 .
Iizaka Onsen
Revitalize Yourself with Hot Spring Water and Fruit
Iizaka Onsen is located in Fukushima City, an inland area of Fukushima Prefecture. Recognized as one of the three best hot springs in Oshu (the Tohoku area's old name) and described in "Oku no Hosomichi" (The Narrow Road to the Deep North) by the Japanese poet Matsuo Basho, who visited this hot spring in 1689, Iizaka Onsen has a long and significant history. The temperature of the water is above 40 degrees Celsius, which warms up your body very well so you won't feel cold after taking a bath. It is a mild, clear and colorless alkaline simple hot spring, which is said to be effective for recovering from exhaustion and promotion of health. There are various types of accommodation facilities, from small-scale inns to large-scale Japanese-style ryokan and hotels. In addition, there are many bath facilities for drop-in visitors. There are also nine public bath facilities in the town, which you can enjoy for only 200 to 300 yen.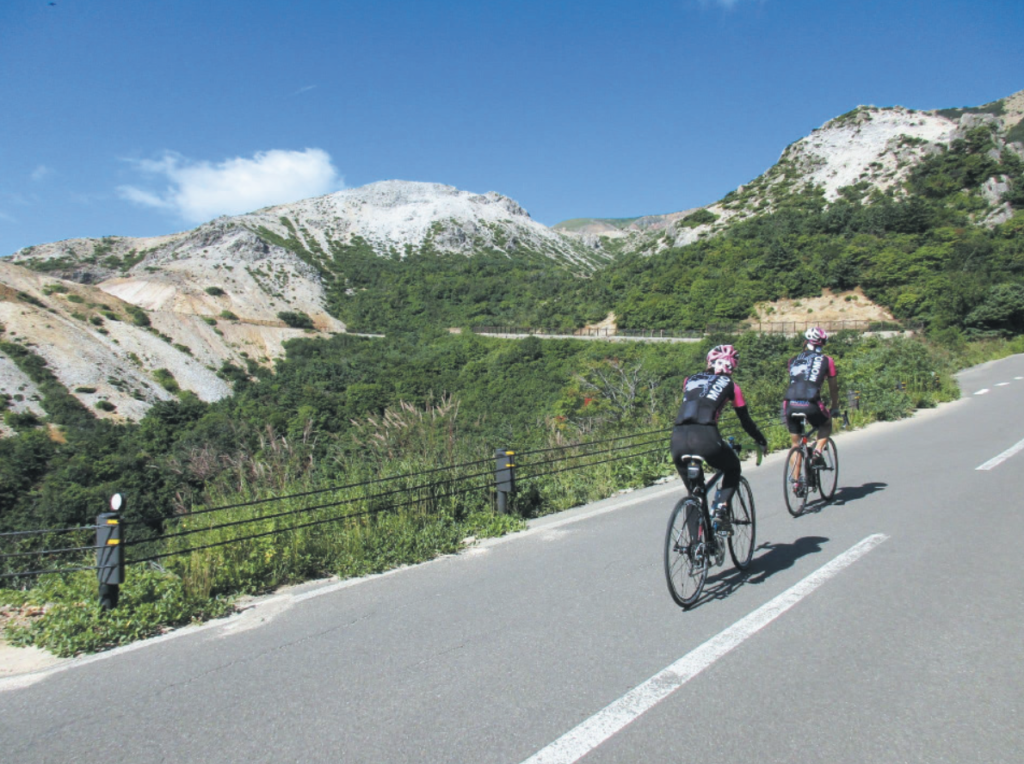 Surrounded by wilderness of the mountains and the Surikami River, the area also has various types of cycling courses starting from Iizaka Onsen.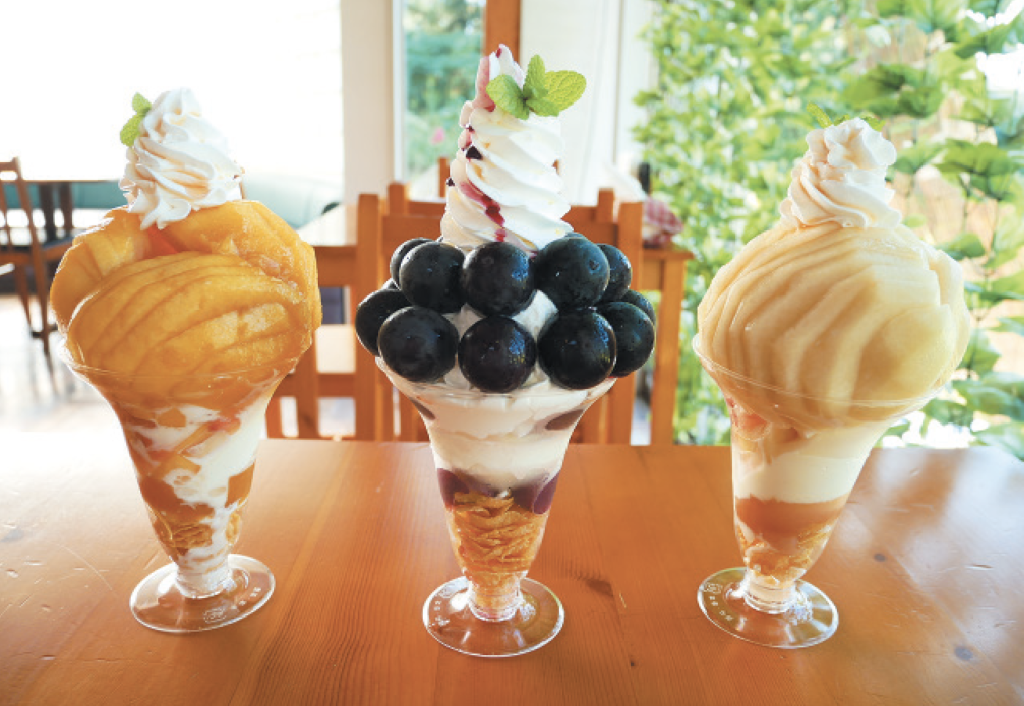 A limited-time farm cafe "Farm Cafe, Mori no Garden" offers these signature parfaits using a whole peach!
Sabako-yu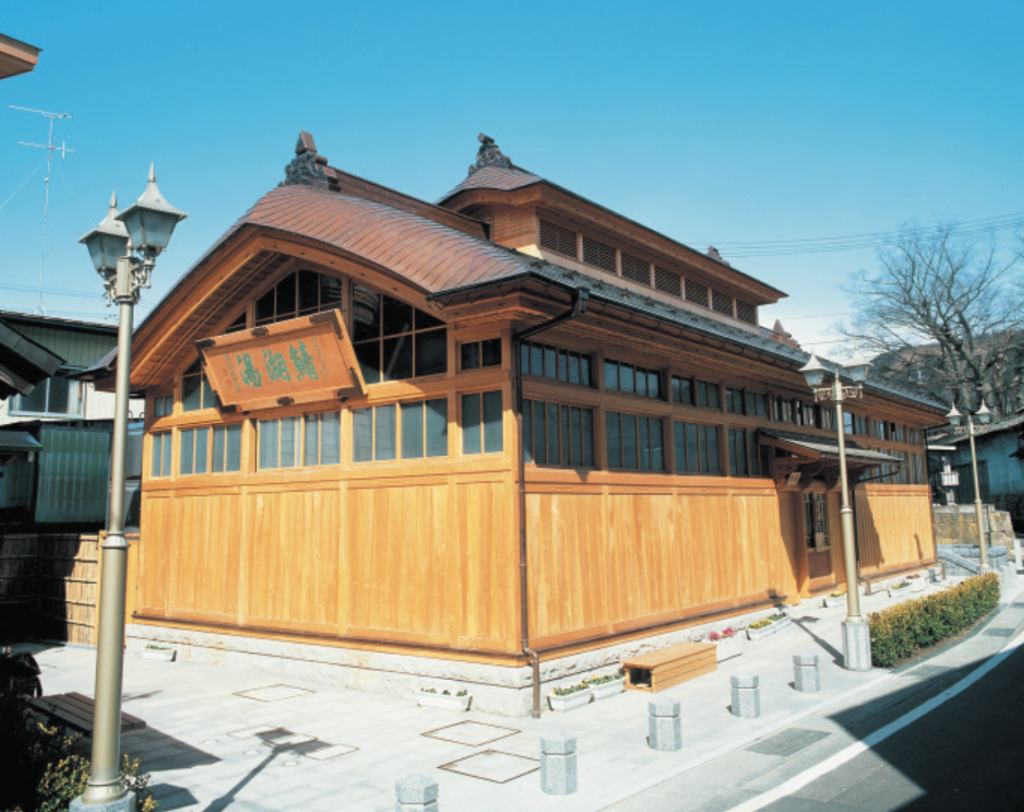 .
Sabako-yu is the oldest public bath facility in Iizaka Onsen, which is said to be where Matsuo Basho enjoyed the hot spring. As the water is relatively hot, many people have to shout out "hot!" upon touching the water, which often serves as a conversation starter between locals and visitors. You may be able to have a nice conversation with local people in a unique way in a communal bathhouse.
.
About att.JAPAN
The magazine att.JAPAN is for non-Japanese visiting from overseas and those residing in Japan. This quarterly magazine written in English, Mandarin, and Korean offers a wide range of information about Japan—from travel and sightseeing to various aspects of traditional culture and the latest trends. The magazine is distributed at major airports, hotels, and tourist information centers throughout Japan.
https://att-japan.net/en/
Facebook: att.JAPAN
Instagram: att.japan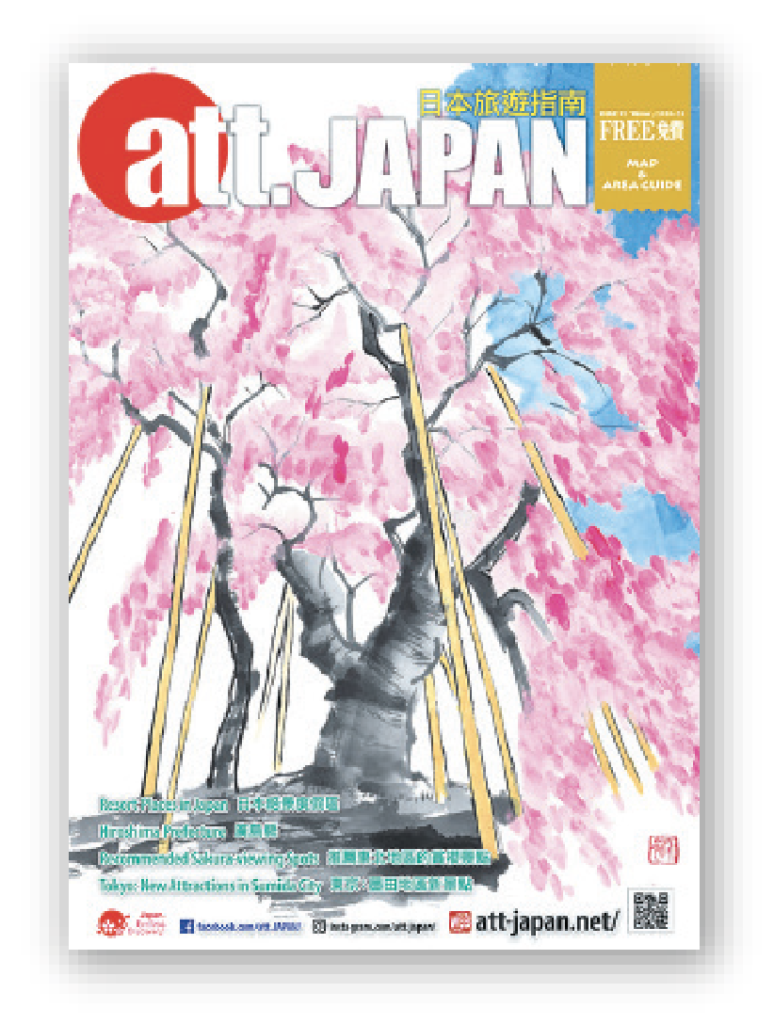 .
.
.
.