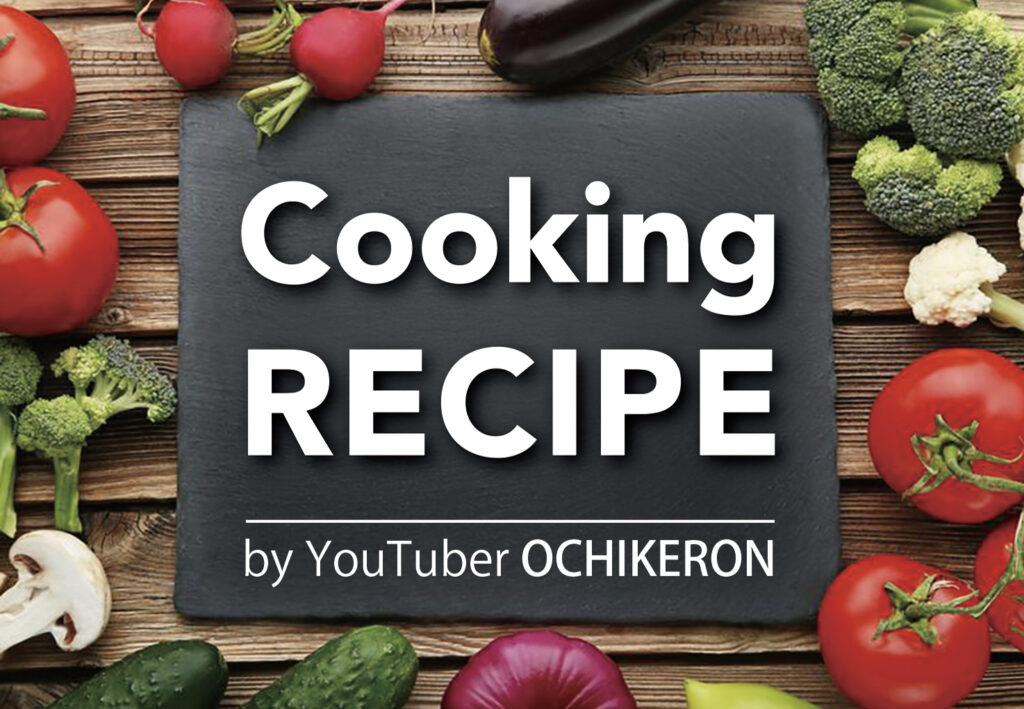 JULY 2021 (vol. 165)
OCHIKERON's
SPAM Teriyaki Rice Bowl
Addictive Luncheon Meat Recipe. SPAM Teriyaki flavor makes vegetables and white rice tasty.
I used Shimeji mushrooms but try it with any vegetables of your choice!
g
Difficulty: VERY Easy
Time: 10min
Number of servings: 4
---
Ingredients
1 (340g/12oz) Canned SPAM
200g (7oz) Shimeji Mushrooms
Teriyaki Sauce
* 2tbsp. Sake
* 2tbsp. Mirin (Sweet Sake)
* 2tbsp. Sugar
* 2tbsp. Soy Sauce
Cooking Oil
4 Boiled Eggs
Lettuce Leaves if you like
4 bowls of Cooked Rice
---
Directions:
1. Dice SPAM meat. Remove the stem of mushrooms then break into bite-size pieces.
2. Heat cooking oil in a frying pan, cook diced SPAM until nicely browned.
3. Add mushroom and cook until coated with oil. Season with Teriyaki sauce, then cook until tender.
4. Serve rice in a bowl, place lettuce leaves, put Teriyaki SPAM, and garnish with boiled eggs.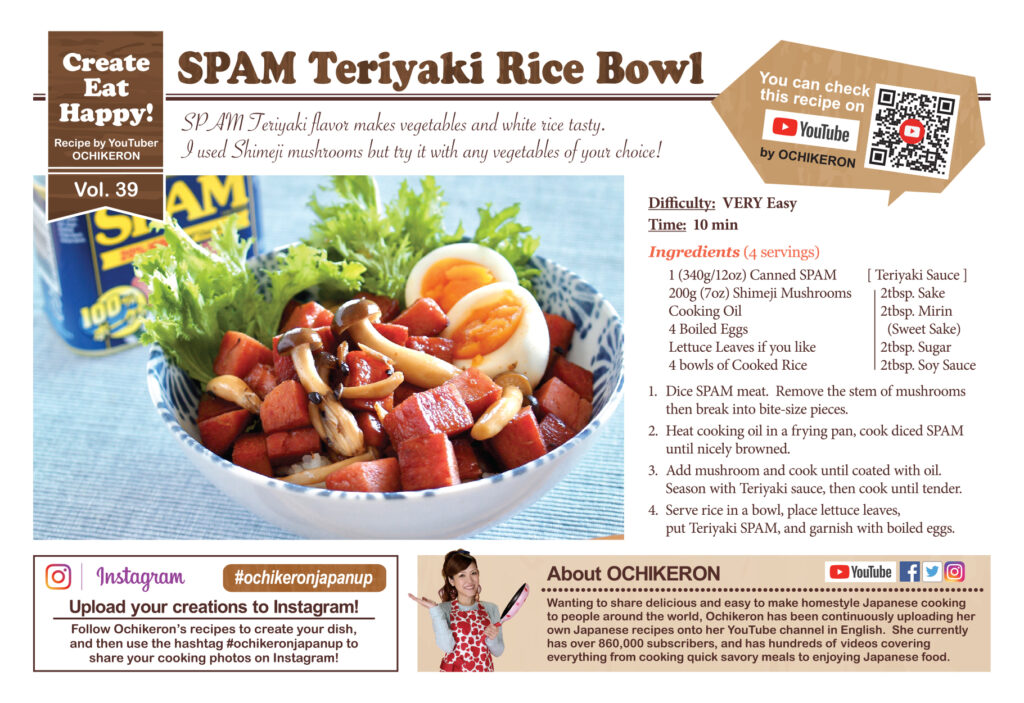 v