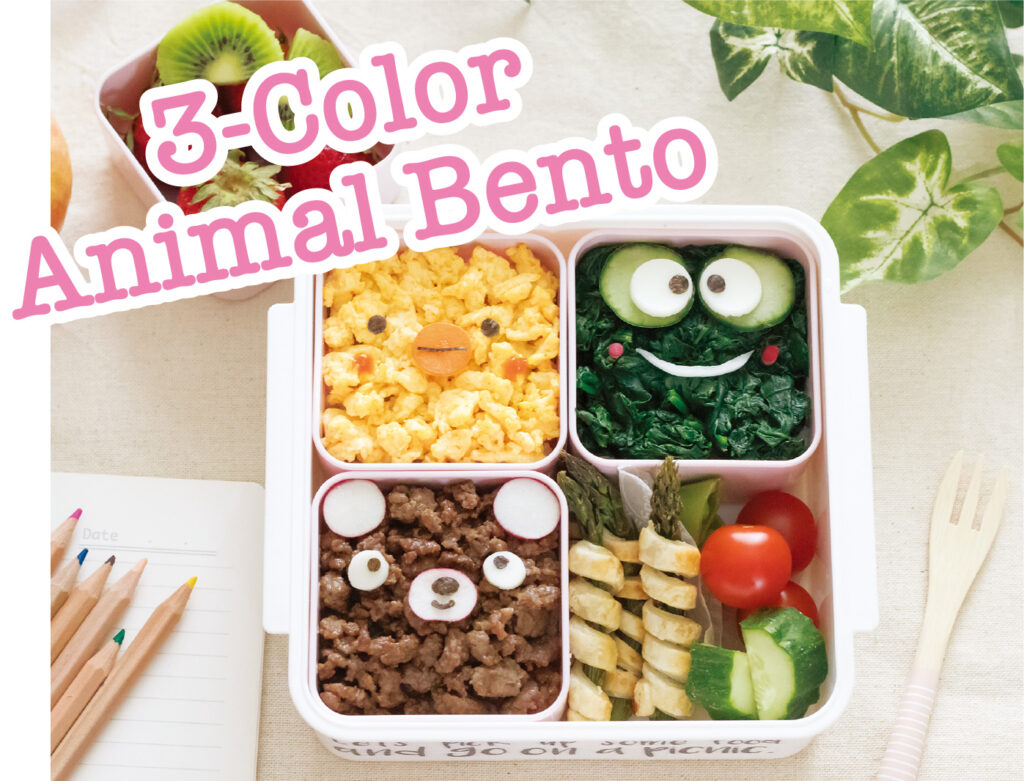 Ingredients
30g Beef Soboro*
30g Scrambled Egg (About 1-2 eggs. Cook with a pinch of salt and sugar)
30g Blanched Spinach (drain well and sprinkle a little soy sauce)
Decorative pieces (radish, carrot, cucumber, a slice of cheese, a piece of seaweed)
Beef Soboro
150 g Ground Beef
1 tbsp. Soy Sauce
1 tbsp. Sugar
1 tbsp. Mirin
1 tbsp. Sake
½ tsp. Grated Ginger
・Heat a non-stick pan and cook beef, breaking it up into small pieces.
・Add all the seasonings and cook until most of the liquid is gone.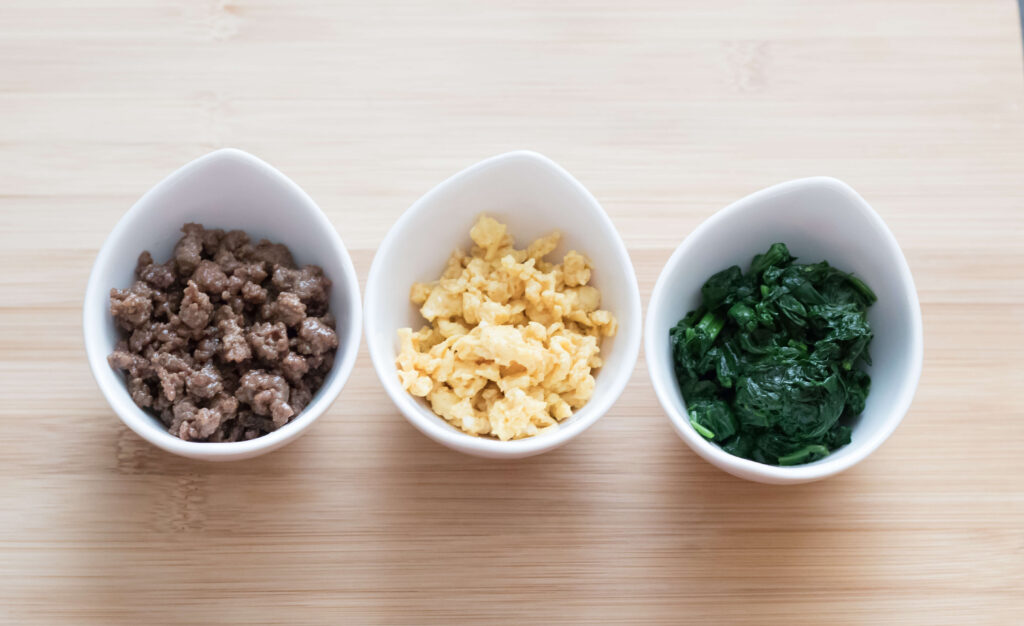 1. Prepare soboro, scrambled egg and blanched spinach.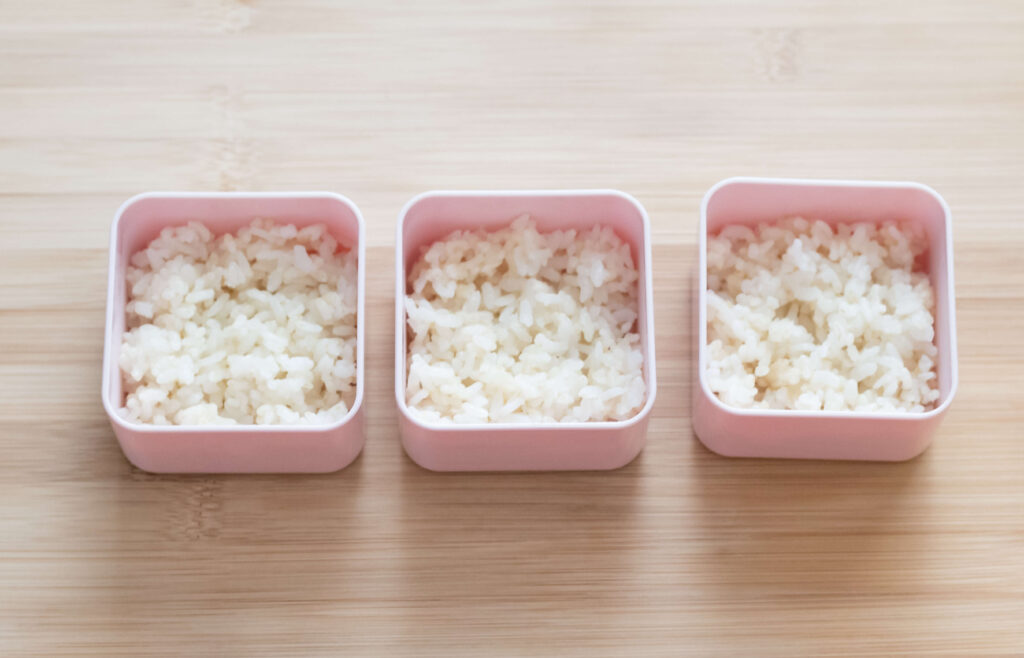 2. Place 50g of rice in each cup.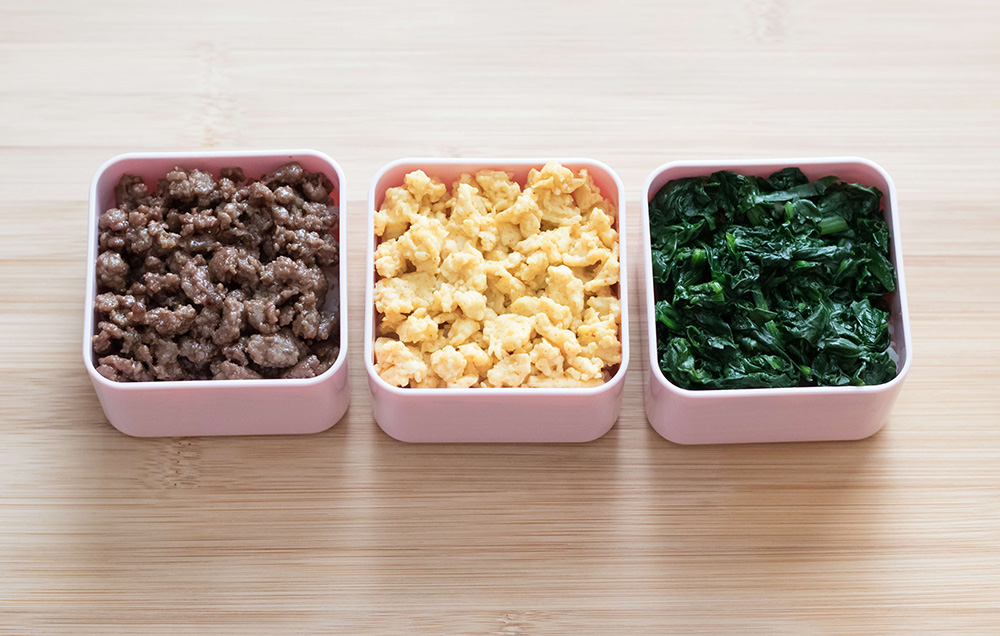 3. Put about 30g of the toppings in each cup.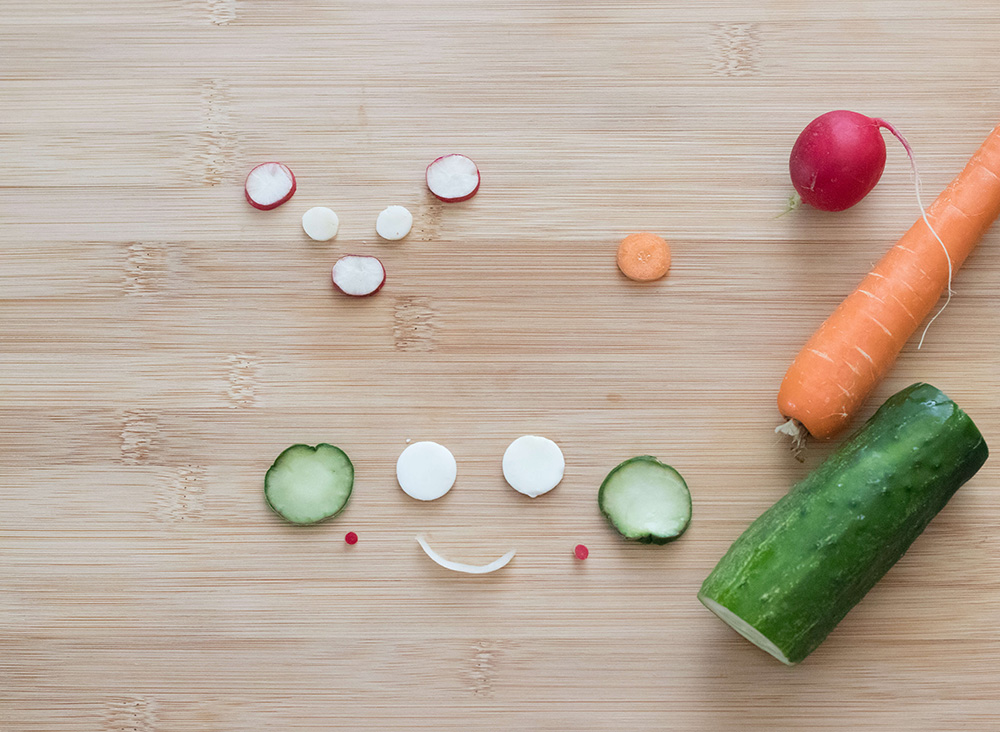 4. Prepare face parts by cutting and slicing vegetables and cheese. 
Mayumi Johnston
Author of Japanese character bento blog, "Spice Up Your Life With a Taste of Japan" funbentobox.com. She has taught character bento classes at Whole Foods Market and Tokyo Central.
@funbentobox