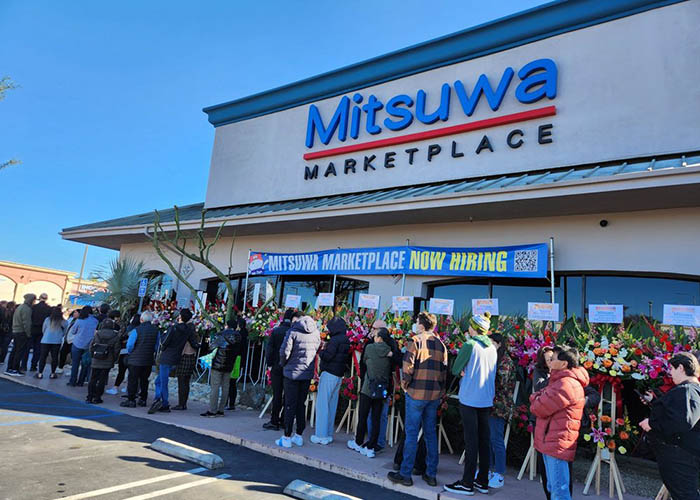 On January 21, the Mitsuwa Northridge store held its grand opening. The opening ceremony
was attended by Consul General Taketaka Sone of the Consulate General of Japan in Los
Angeles and LA City Council Member John S. Lee. Kagami-wari, a traditional Japanese ritual,
was held, which has attracted a large crowd of shoppers. The new store is located in the
Walnut Grove Shopping Center near California State University, Northridge.
Mitsuwa Marketplace Northridge
8940 Tampa Ave. Northridge, CA 91324
Open Daily 9am~9pm