Celebrating Sister Free Magazine Weekly LALALA's 20th Anniversary! BIG JAPANESE EVENT in Torrance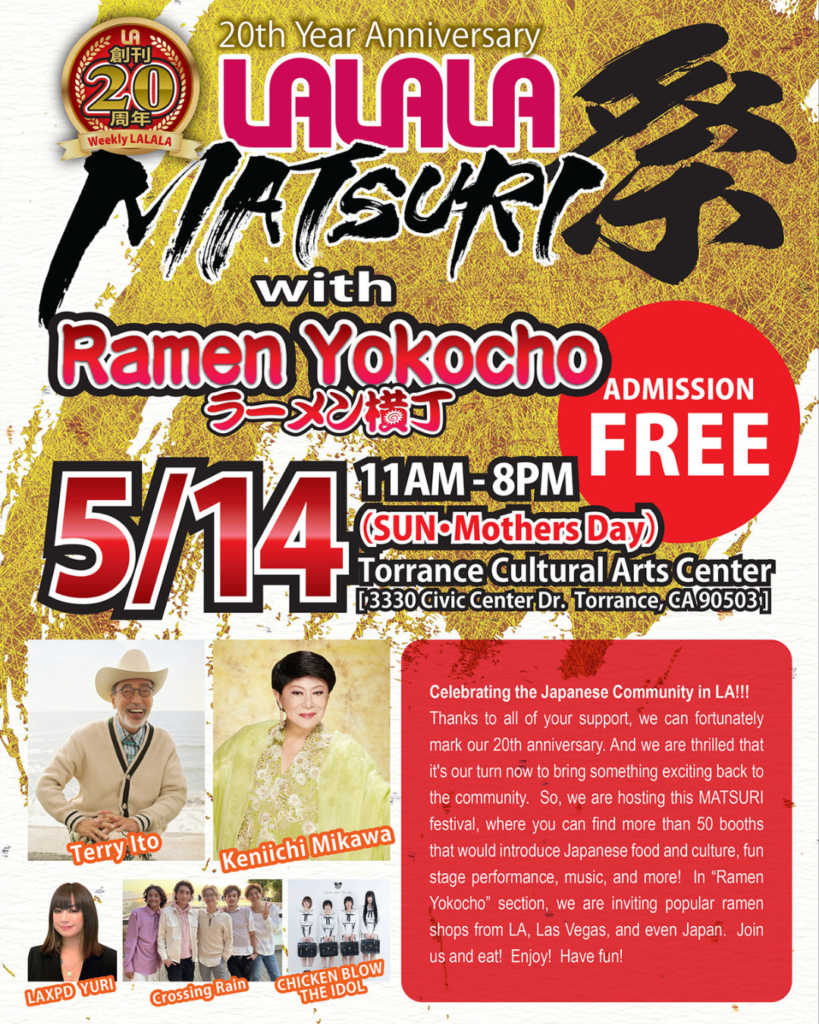 A special website has opened for "LALALA MATSURI – 20th Anniversary Event" to be held at the
Torrance Cultural Arts Center on Sunday, May 14! The website introduces all the ramen stores
that will be lined up in Ramen Yokocho, the festival booths that will sell food and goods, and
the gorgeous guest performers who will give performances on stage. You can learn all about the
festival from this website!
LALALA MATSURI WEBSITE