When the cold and frigid December nights ring up your desire for something to keep you warm, look no further than Iccho, a Japanese Izakaya restaurant located in the heart of Torrance that offers a dining space and experience that is just as warm and inviting as its delectable entrees. If you are unsure what to eat, Iccho's menu presents a non-exhaustive list of both Japanese and even a few non-Japanese dishes. Are you feeling particularly hungry and would like a sizeable meal to satisfy that hunger? Iccho's entrees offer everything from chicken-teriyaki to pork katsu. You can also order combinations which allows you to choose a main entree and a side dish to accompany it, like tempura or sashimi. These entrees and combinations are available during lunch and dinner and typically come with house salad, rice, miso soup and macaroni salad. Do not miss out on the house salad because it comes with Iccho's house special salad dressing which is made from a mixture of carrots and onions and is absolutely delicious (so delicious that in fact, I had inquired about purchasing the dressing to take home but was sadly informed that the restaurant does not sell it).
Iccho's chicken katsu is highly recommended- the coating on the outside is crispy and evenly balances out the chicken on the inside which is tender and juicy. Perhaps, you would prefer hot noodles instead of a rice dish. Iccho offers many udon selections including their Special Udon Menu comprising of eight different types of udon from Beef Udon to Garlic Clam Udon. Though it was not on the Special Udon Menu, I tried their Stir-Fried Kimchi Udon with Pork. This meal offers udon that is stir-fried instead of being cooked in a soup and is kimchi-flavored coupled with an assortment of pork and kimchi and topped with green onions and bonito flakes. The udon noodles were soft, chewy and full of kimchi flavor and the mixture of the pork and kimchi makes this selection a perfect decision for anyone who desires noodles but simply cannot make a decision from the restaurant's impressive number of udon variations.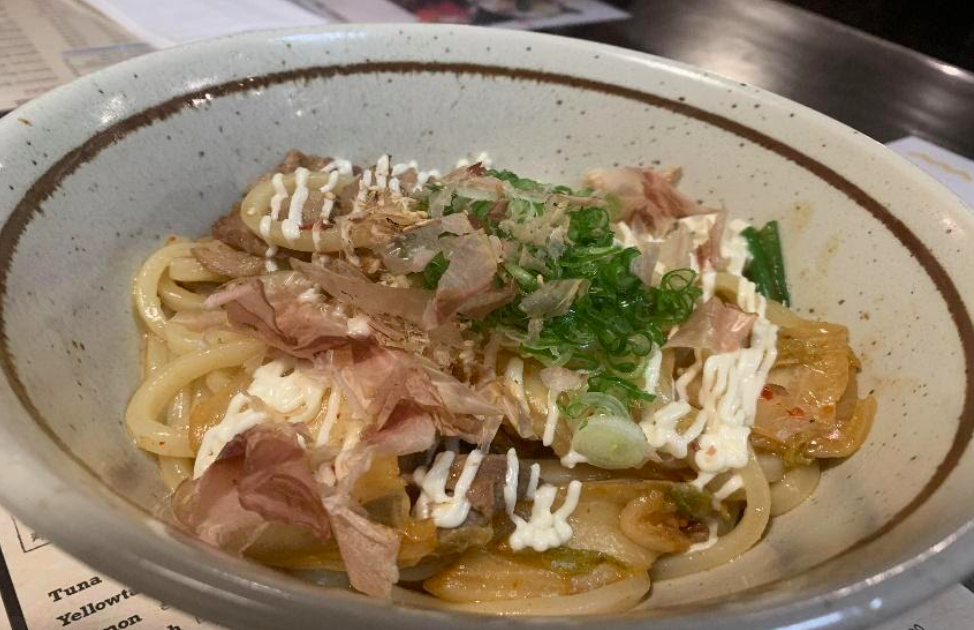 Of course, no Japanese izakaya would be completed without offering an assortment of sushi and sashimi selections. I tried Iccho's Tempura and Sashimi combination and the sashimi was incredibly fresh. The combination came with three kinds of sashimi: salmon, yellowtail and tuna. Each sashimi piece was palatable and is certain to satisfy the taste-buds of any sushi or sashimi lover. The tempura was excellent as well, the tempura shrimp had a golden and crunchy coating on the outside which did not overwhelm the shrimp it encompasses. There was also vegetable tempura which is always a wonderful complement to the tempura shrimp.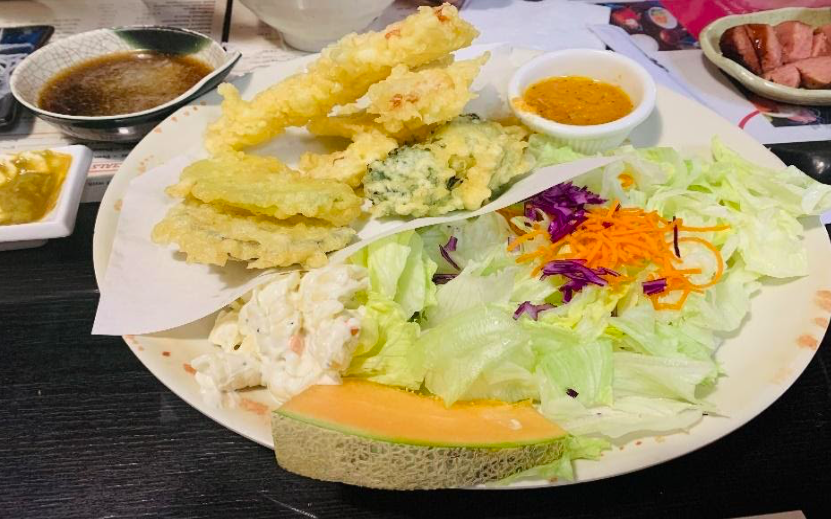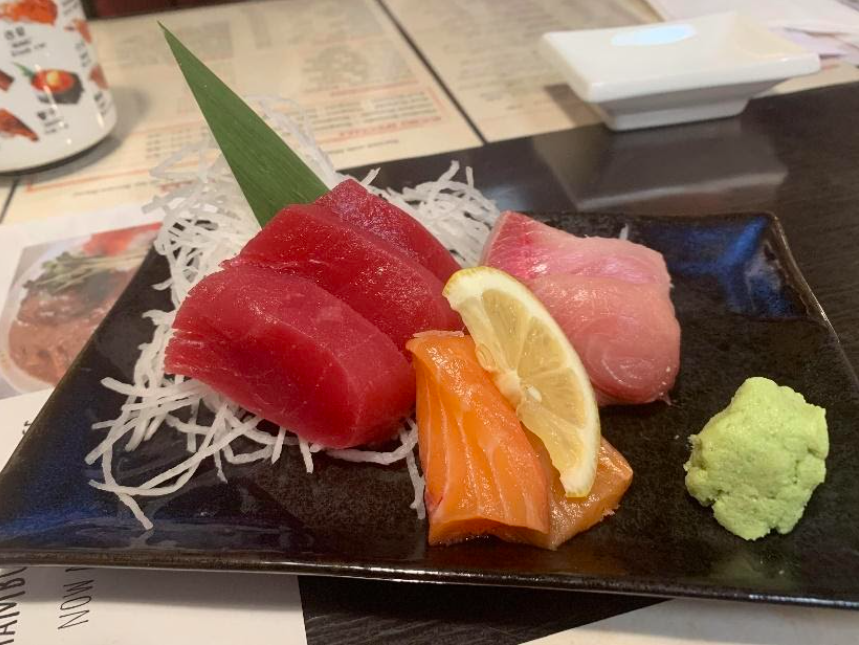 In case you are looking for something smaller, Iccho's appetizers are a must. I am personally a huge fan of Agedashi-tofu and have tried it at numerous Japanese restaurants and I am convinced that Iccho prepares it the best. For those unaware of what Agedashi-tofu is, it is fried tofu dish that is served in a hot broth made of dashi, mirin, and shoyu. It is also topped with daikon, green onions and ginger. The coating of the Agedashi tofu was firm, crispy and a perfect covering for the silky tofu. The hot broth was an incredible mix with the silky tofu, along with the combination of the daikon, green onion and ginger. Iccho's Agedashi tofu is unmistakably a top recommendation.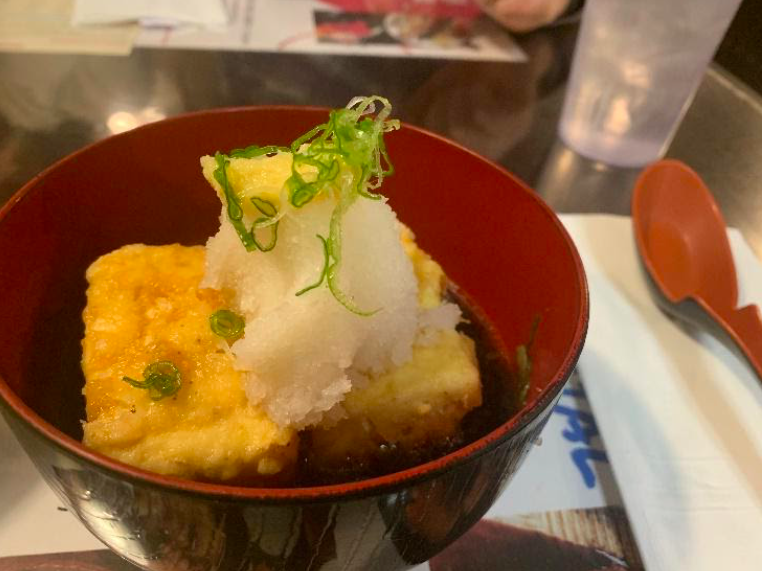 Whether you are a local in the area, or just passing-by you must pay a visit to Iccho. On weekends, it closes at a later time of 10:30 p.m. which makes it a great stop if you are looking for a quick bite or some draft beer to close out the night. Iccho is located right next to California Pizza Kitchen on 25310 Crenshaw Boulevard, Torrance, CA 90505.
『Japanese Cuisine / Restaurant Guide』
Writer: Hector Hsu

(1/1/2022)