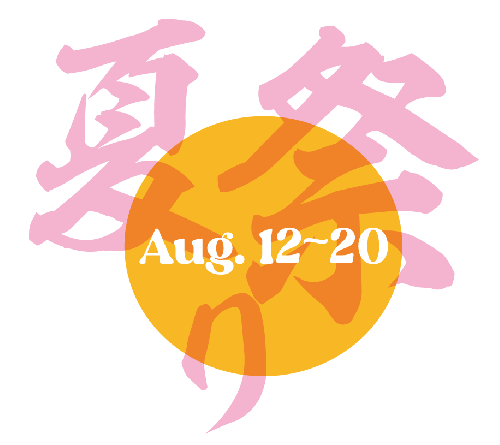 Little Tokyo will once again come alive with a parade, Japanese ondo (festival) dancing, traditional taiko drumming, live music, and endless Japanese food, beer, and sake. Most events are free to the public and suitable for all ages.
The festival showcases free Japanese cultural events, activities and exhibits, including music and entertainment, food, and fun spanning two weekends.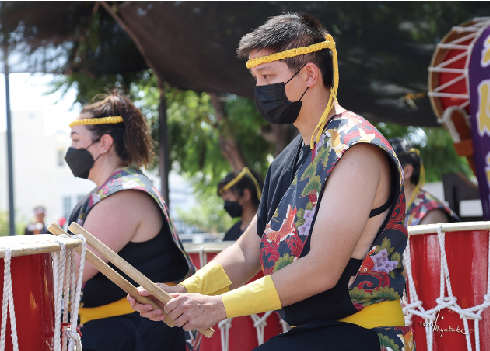 Festival Locations
JACCC
Japanese Village Plaza
Japanese American National Museum
Centenary United Methodist Church
Go For Broke National Education Center
Nishi Hongwanji Los Angeles Betsuin
Terasaki Budokan Community Gymnasium

Area Hotels
DoubleTree by Hilton Hotel
Miyako Hotel
Hotel Indigo
Parking Lots
Japanese Village Plaza Parking Lot
Aiso Parking Garage
Sho Tokyo Parking Garage
City of Los Angeles Parking Lot 2
City of Los Angeles Parking Lot 7
Mangrove Parking Lot
Centenary United Methodist Church

Experience this festive summertime tradition featuring cultural events, entertainment, and fun for all ages
Aug.12 (Sat)
Queen Coronation
7:00pm – 9:00pm (Aratani Theater)
Find out at the Nisei Week Queen Coronation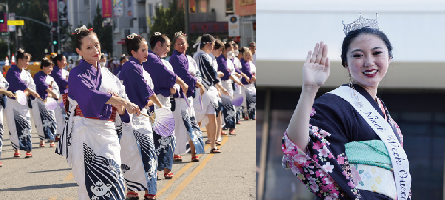 ---
Aug.13 (Sun)
Grand Parade
4:00pm – 7:00pm (3rd Street)
Routed through the streets of Little Tokyo, the Grand Parade will begin at 4 p.m.
The parade will include Japanese traditional dancers, Japanese taiko drums, Haneto dancers preceded by a Nebuta float, and special guests and honorees.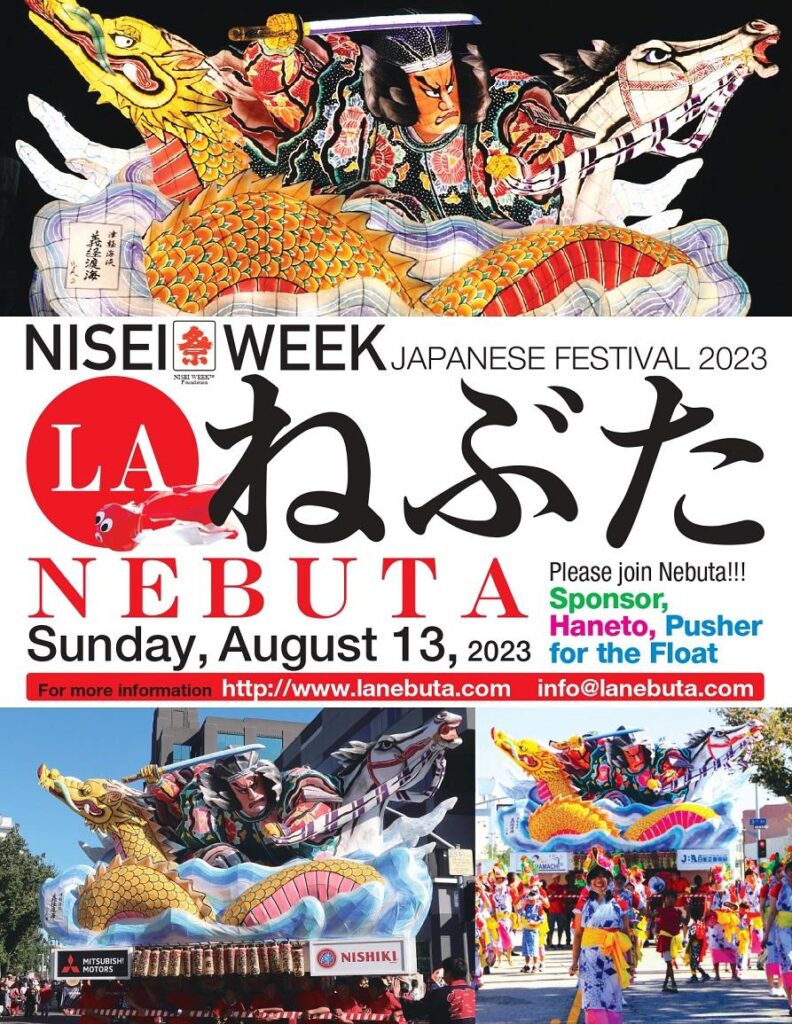 ---
Aug.19 (Sat) – 20 (Sun)
Plaza Festival
11:00am – 4:00pm (JACCC Plaza)
Japanese cultural food and entertainment for the entire family.
Aug.20 (Sun)
Taiko Gathering
11:00am – 4:00pm (JACCC Plaza)
Showcasing Japanese drum (taiko) groups from across Southern California.
---
Aug.20 (Sun)
Ondo Public Street Dancing & Closing Ceremony
5:00pm – 8:00pm (1st Street)
The public is invited to join Nisei Week's finale – the Japanese tradition of dancing in the street with live entertainment to close out the annual festival.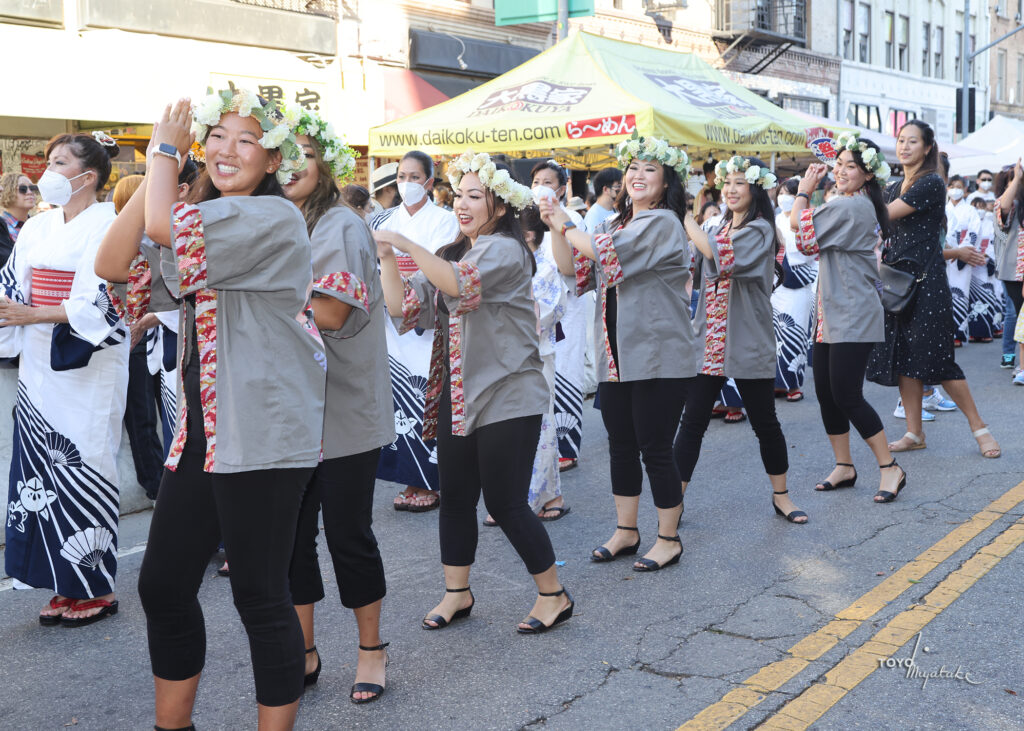 ---
Photo by Alan Miyatake of Toyo Miyatake studios