Kazoku Festival is a pop-up marketplace held at JACCC in Little Tokyo that is all about empowering Asian-American and Pacific Islander (AAPI) creatives, designers, and artists to showcase their exceptional talent and vibrant creations, all within an immersive atmosphere inspired by the captivating sound of jazz hip hop and the iconic music of Nujabes. They had artists like Nitsua who is a Hip-Hop/Nu-Jazz producer and was previously signed to Hydeout Productions, a hip-hop label that was created by Nujabes.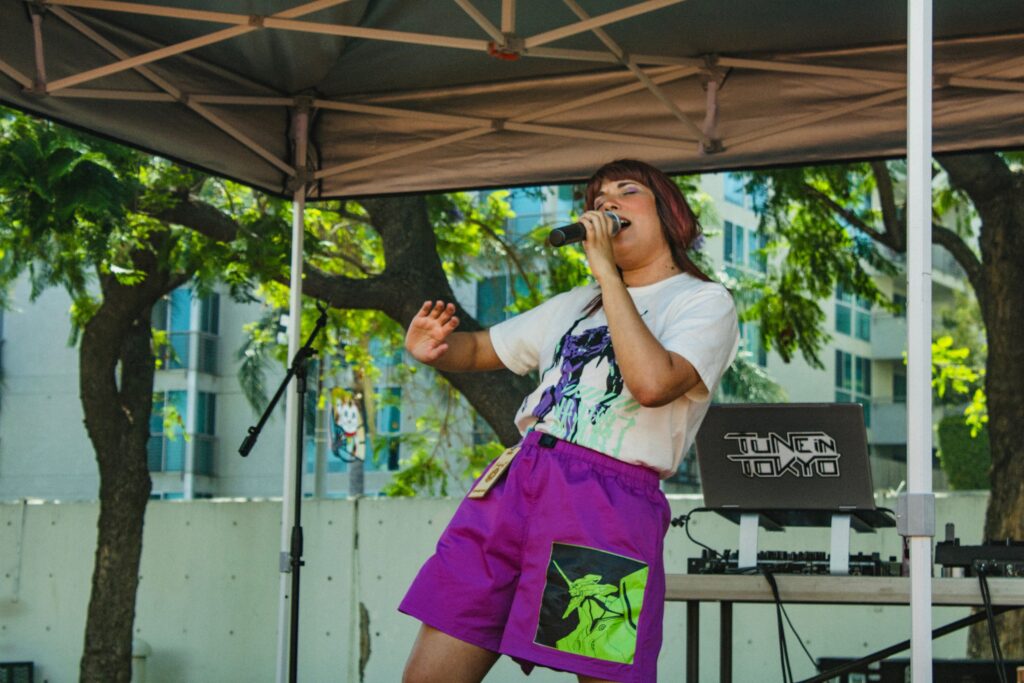 Photo by Raijin
I have performed at many festivals in Little Tokyo before but I felt Kazoku was very unique because of their focus on Jazz Hip Hop and Soul. I'm not your typical Jpop/Anime music artist as my music is based on soulful melodies with lofi, R&B, Jazz fusion, hip hop, funk, city pop, and 80s synth pop. You can listen to my original song Doki Doki Skyline or my Evangelion Lofi cover to get a taste of what I'm talking about. So musically I felt more at home at this festival.
Spotify: Stephanie Yanez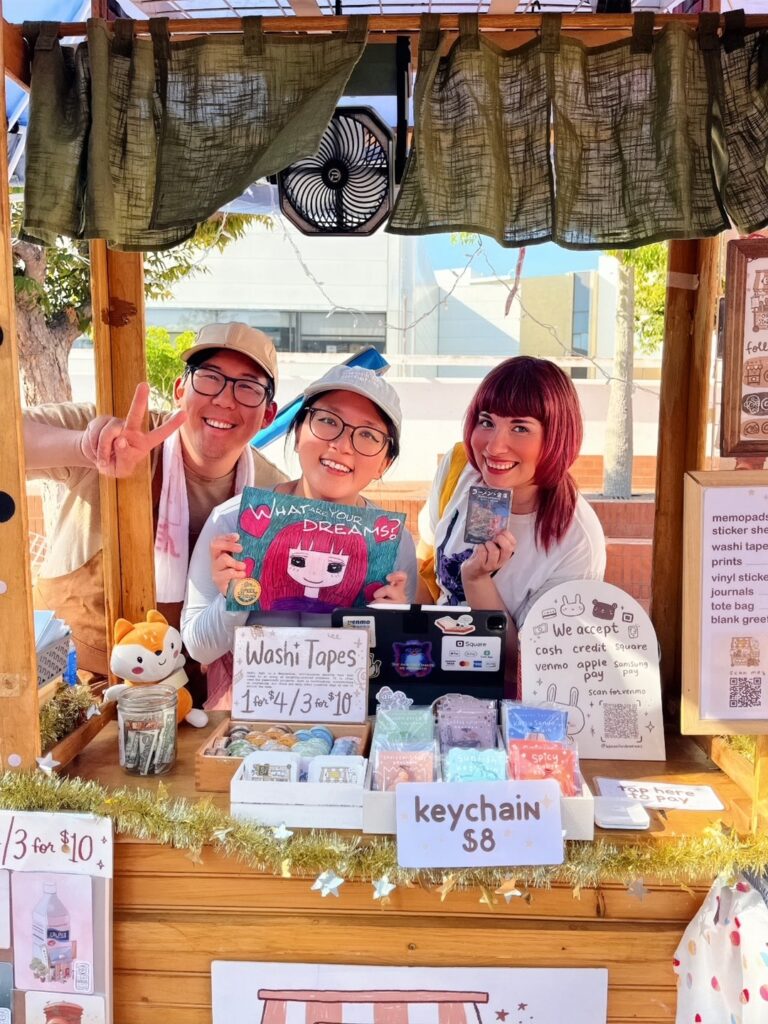 Among artists at Kazoku were my friends Jon Kenzo and Audrey Okeya of Okeya Stationary Co. who are a husband & wife team who love to illustrate and create quirky stickers & things! Go follow them on social media platforms like Instagram!
Jon Kenzo: @kenzo_illustrations
Audrey Okeya: @audreyokeya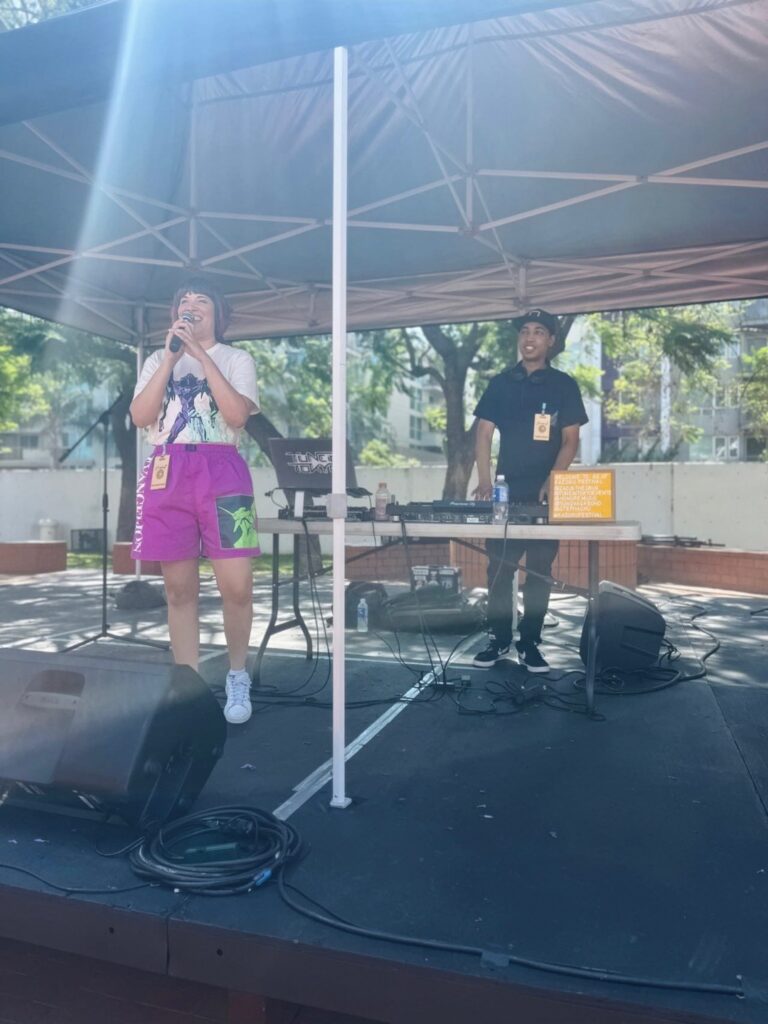 For my concert I had DJ Curry of Tune In Tokyo spin my tracks. He made my show sound so sleek and clear. Thank you so much DJ Curry! Tune In Tokyo is a Promoter & DJ Team specializing in City Pop, Jpop, Kpop, & more in Los Angeles, around the world, and online! They are also Co-Producers of @kazokufestival.
Please go follow and support Tune in Tokyo on all social media plus Instagram.
Tune in Tokyo: @tuneintokyoevents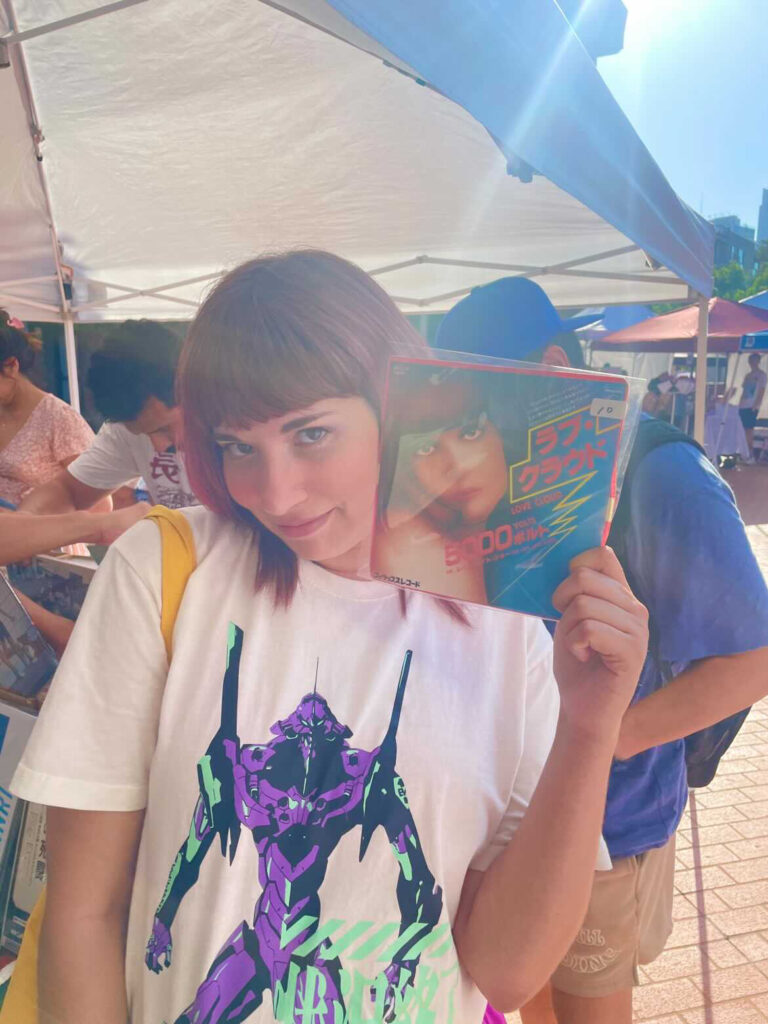 You could also find vinyl at the festival at the We Share Records booth owned by DJ Tsugu. I found this one vinyl where the girl on the cover looked exactly like me. Usually my bangs are covering my eyebrows so much just like that cover but that day the heat made my bangs shrink exposing my brows for everyone. I didn't buy that vinyl but I did buy a Yamashita Tatsuro Vinyl. Go follow We Share Records! 
WE SHARE RECORDS: @weshare_records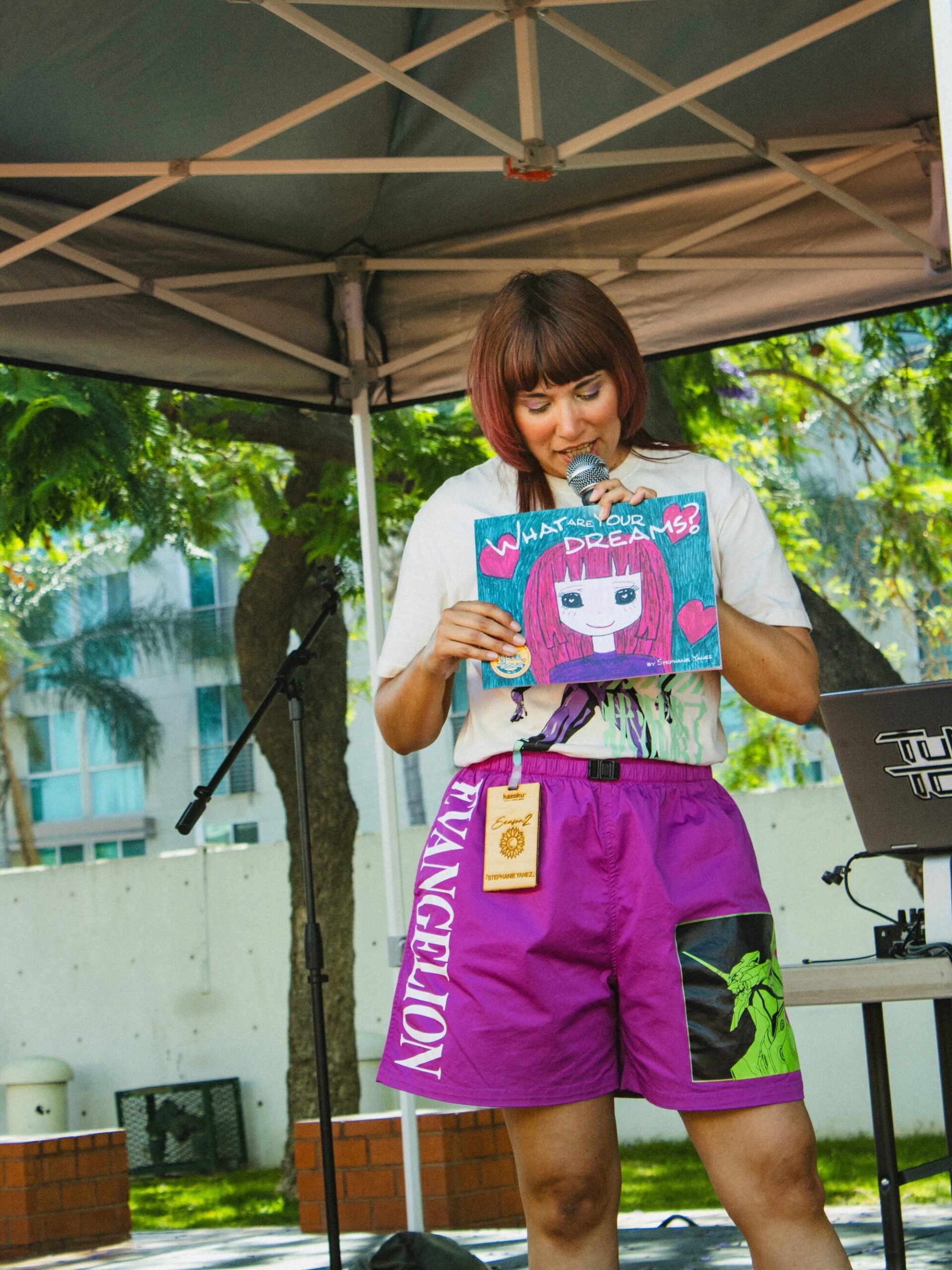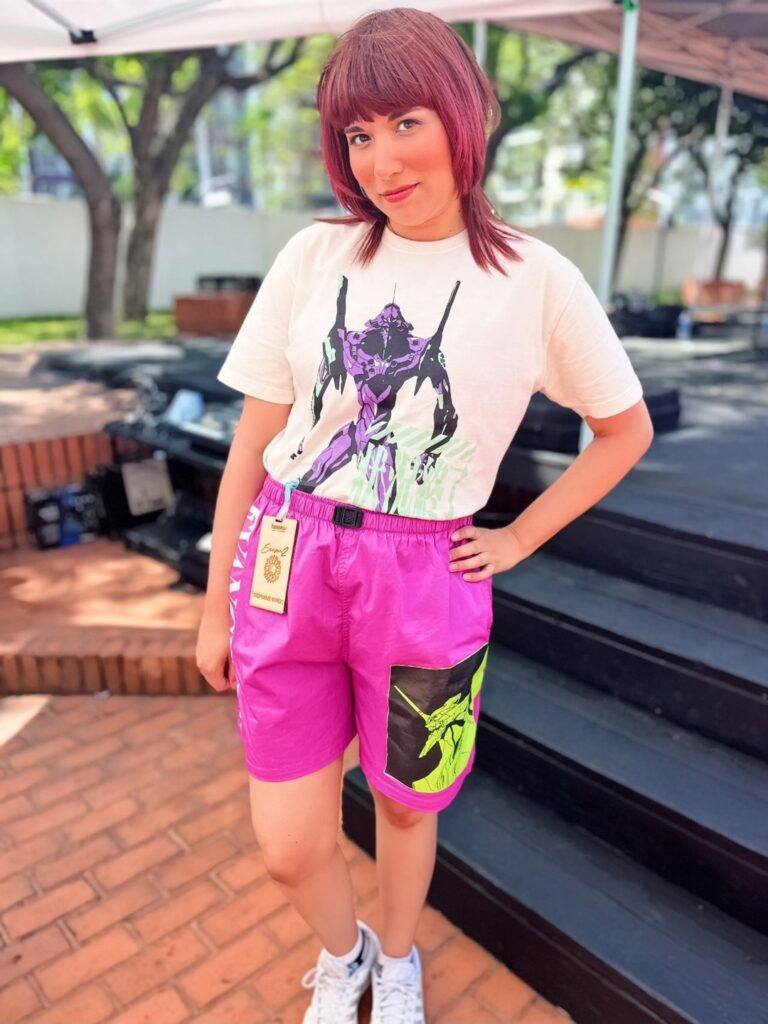 Photo by Raijin (the one holding a book)
Holding my book "What Are Your Dreams" that I illustrated and wrote the story and also created a song for. http://stephanieyanez.com/whatareyourdreams
My Evangelion fit is from Anime Street Fashion brand Atsuko. Use my discount code STEPHACHU for 20% off at Atsuko: https://animepls.myshopify.com/discount/STEPHACHU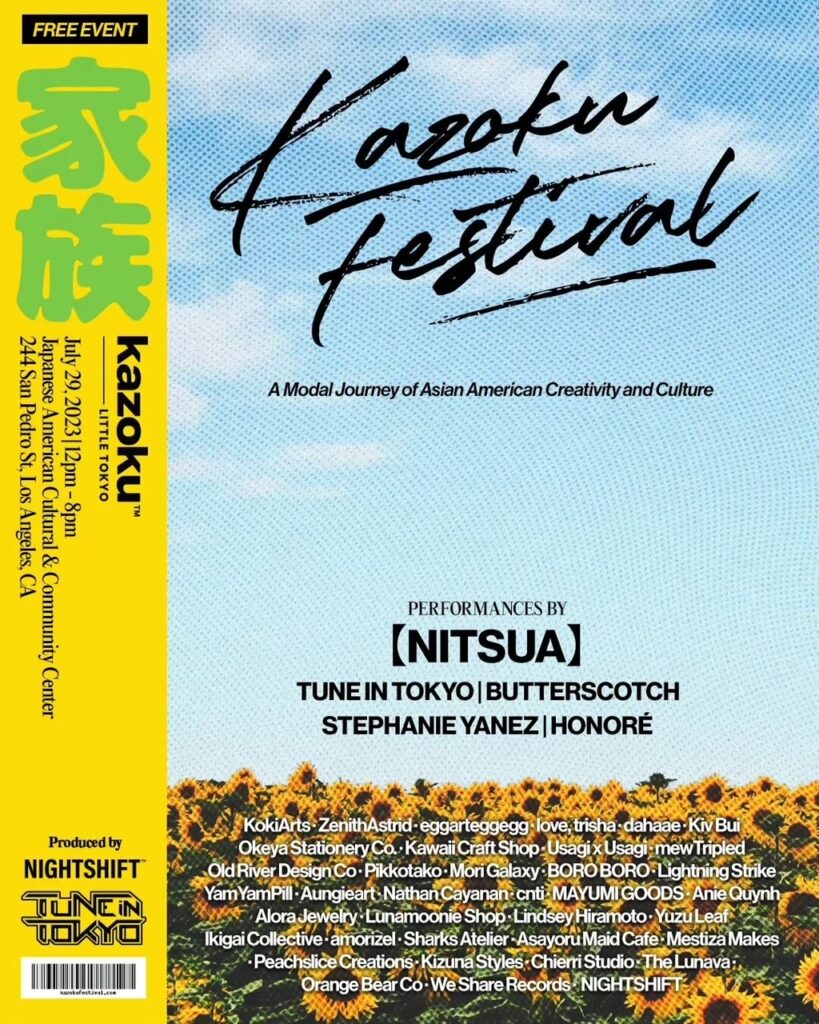 I really want to say thank you to Raijin, Marcus, DJ Curry, Tune In Tokyo, and all the staff at Kazoku Festival! I had a wonderful time performing and I can't wait for more to come! Get all your info here and follow Kazoku!
https://www.kazokufestival.com
Kazoku Festival: @kazokufestival
『JAPANESE POP CULTURE NEWS THAT YOU MUST KNOW!!!』
Writer: Stephanie Yanez
Instagram @stephachu
Website https://direct.me/stephachu
(8/8/2023)
,
.
.
.
.