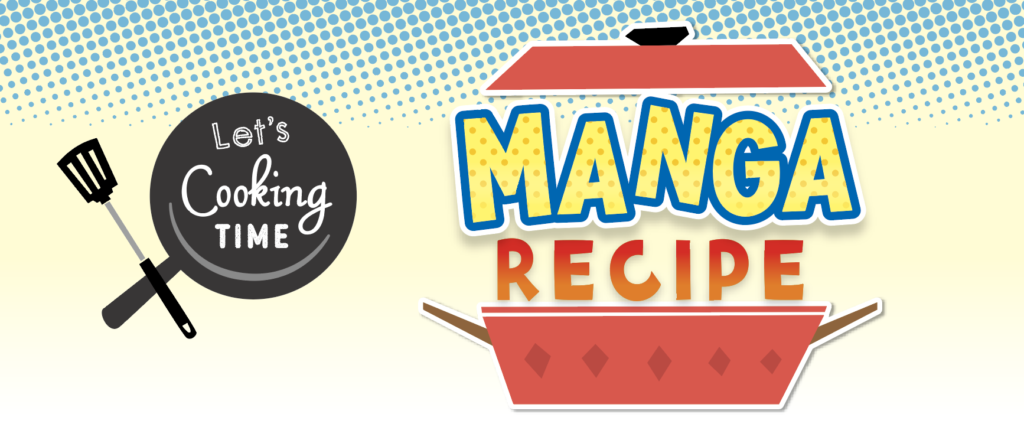 JapanUp! asked Japanese manufacturers for their recipe recommendations and the best cooking methods for using their products. All the recipes are easy and delicious!
Read Manga to learn and try!
Is September summer or autumn for you? In Japan, which has four seasons, September is classified as the beginning of autumn, and there is a term called "Autumn Appetite." People created this term because autumn, the harvest season, produces delicious fresh food. They also say autumn is the season of appetite because most people get their appetite back in the cooler weather in autumn after some summer fatigue.
But we are in America, where it's usually still hot in September. You maybe still haven't gotten your appetite back but don't worry! This time we have compiled a list of simple recipes that you can cook without sweating, even on hot days. The ramen lovers will definitely like the ramen arrangement recipe, but we will also introduce a recipe for somen noodles!
First, let's dig into the different types of Japanese noodles. After you learn about Japanese noodles, go ahead and jump on to the next page which introduces recipes for various foods besides noodles!
Click to enlarge image!
Introduction to Different Types of Noodles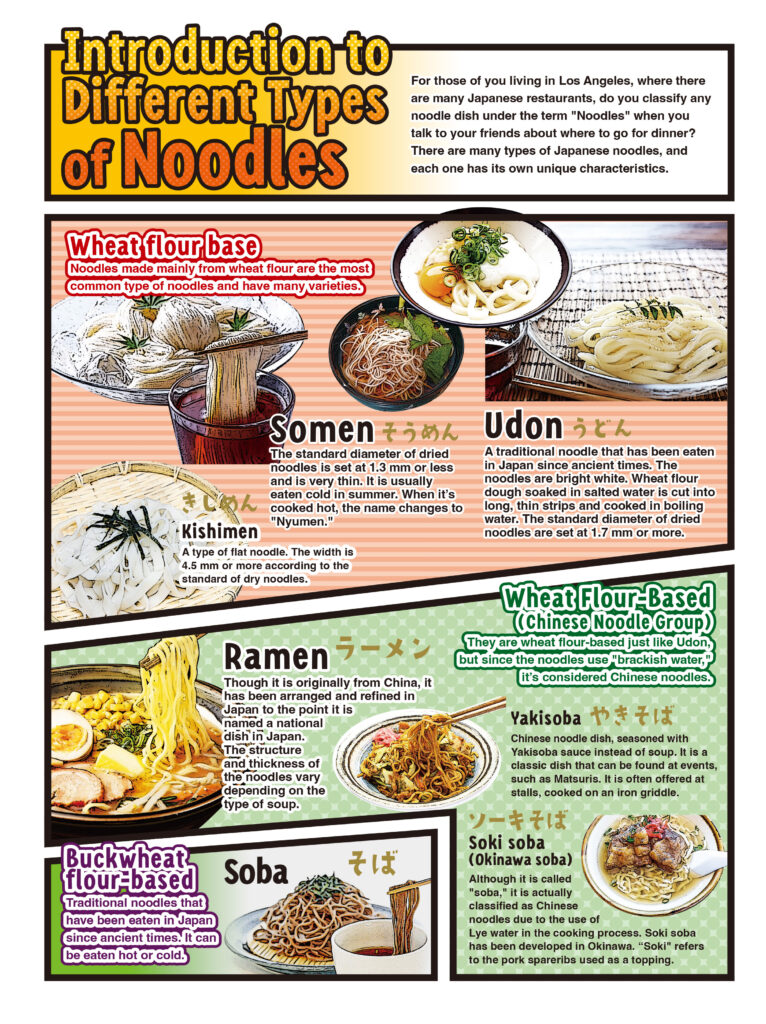 Matcha Float (Den's Tea)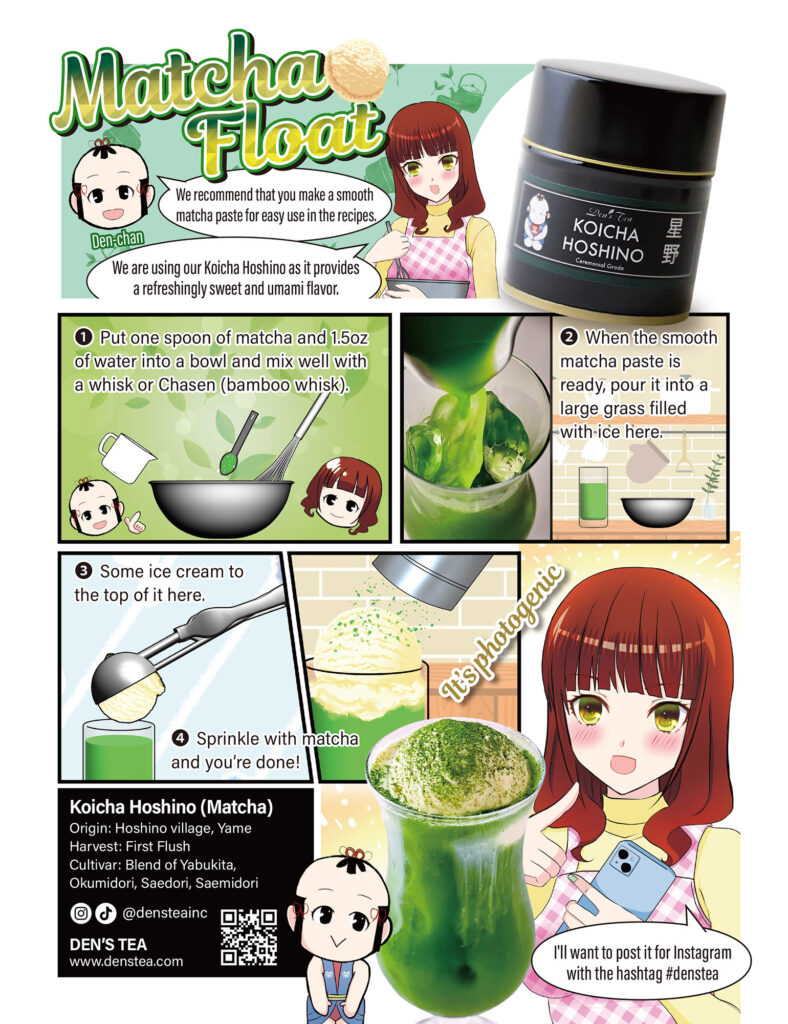 Fresh Pickles Salad made with RICE VINEGAR (JFC)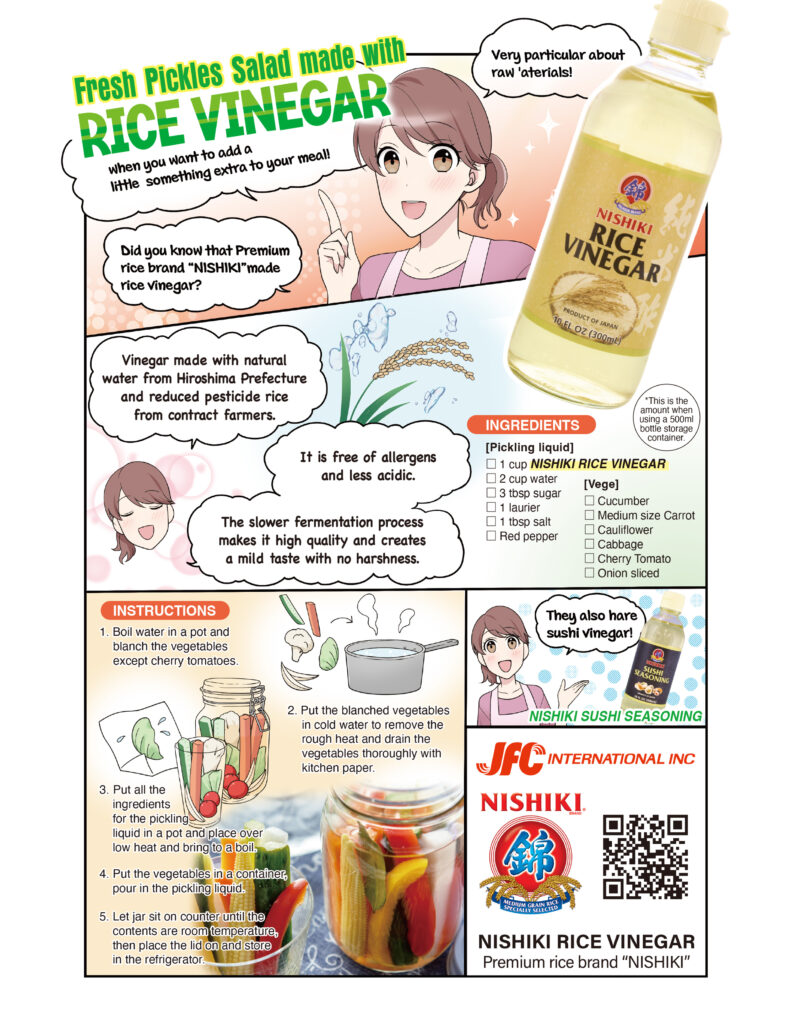 Sea Vegetable RAMEN (KANERYO)
The two-faced vegan seaweed ramen! Newly released!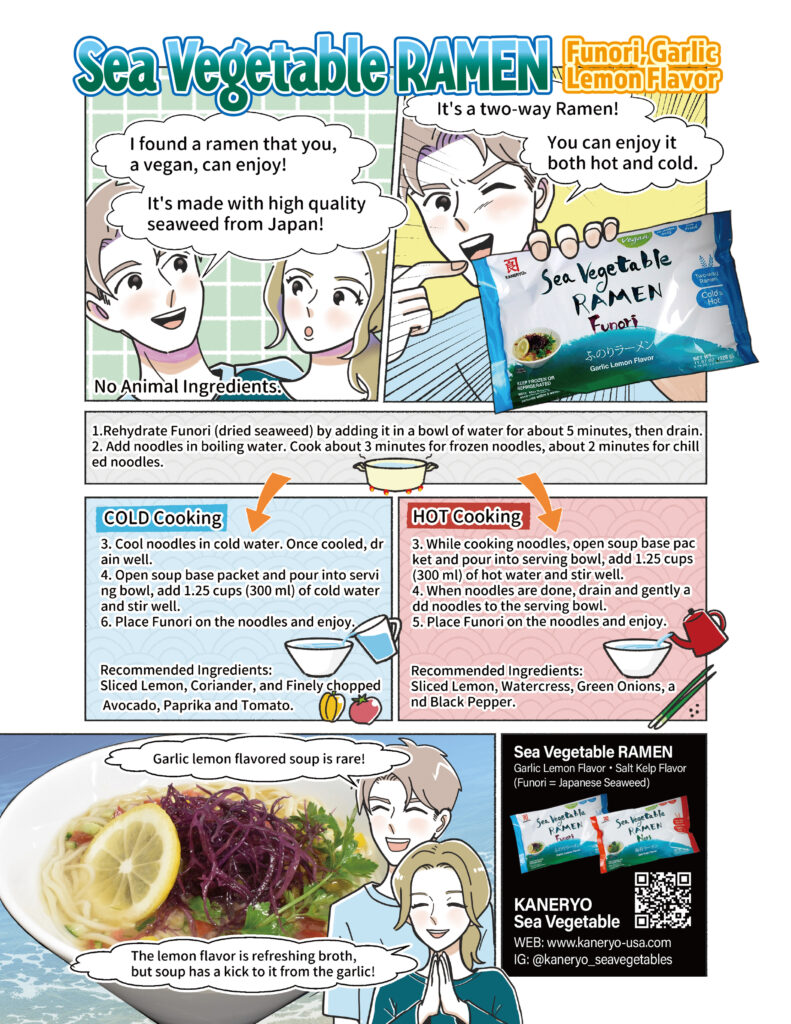 TOFU NOODLE (KIBUN FOODS)
Taiwanese-Style BRAISED PORK TANTANMEN (MYOJO USA)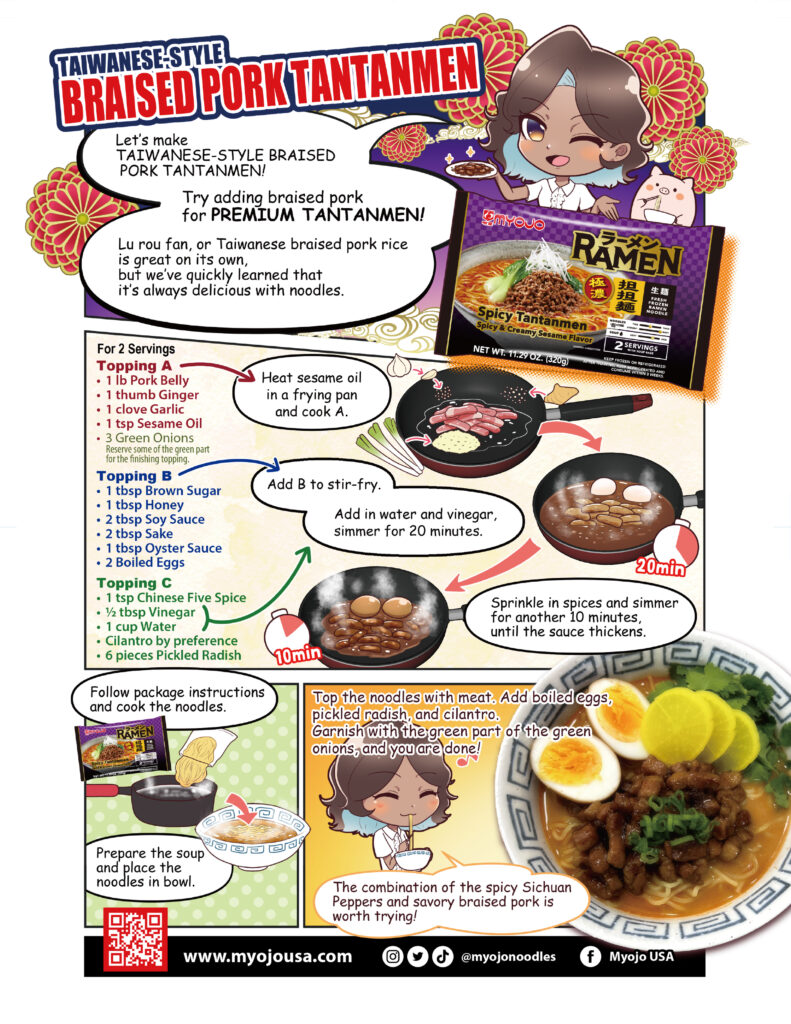 Japanese Yam (YAMA-IMO) from Ibaraki, Japan (TRUE WORLD FOODS x MINOWA FARM)