.
Hello, Stephanie Yanez here. I'm a Jpop music artist that has been working with Japanese and Anime companies since 2005 as a professional singer, content creator, model, and talent. I had the honor of performing on my birthday/NYE in Little Tokyo for Oomisoka for the Japanese Chamber of Commerce of Southern California and the Japan Expo Foundation.
.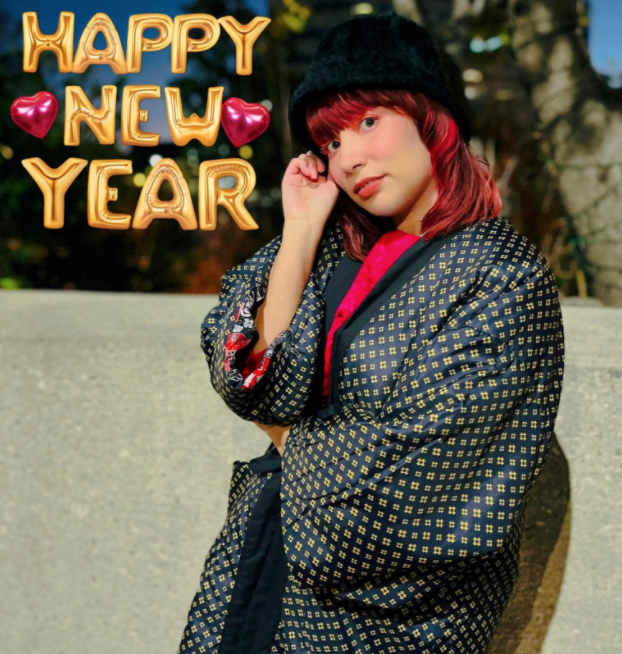 .
Oomisoka is the Japanese New Years celebration on the last day of the year which happens to be my birthday as well.
,
.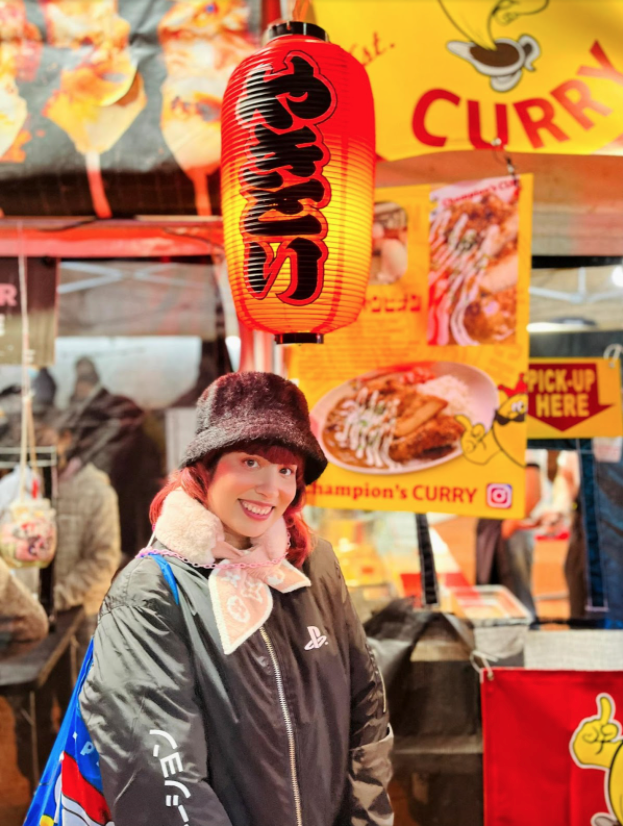 .
The event had lots of local Japanese businesses and food booths with musical artists on the stage and a cosplay contest held with judges from AsaYoru Maid Cafe.
.
.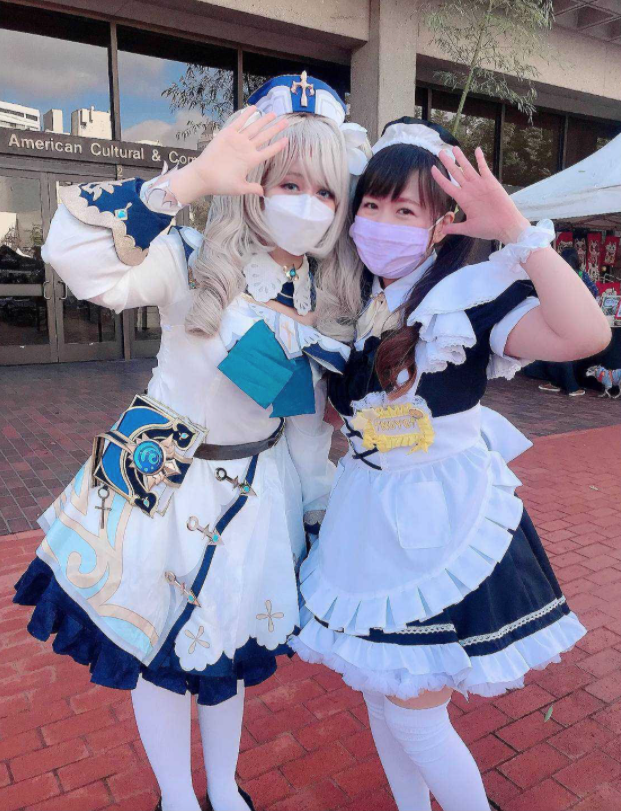 .
My favorite maid on the right Noyo Higashi (photo by Noyo Higashi)
.
.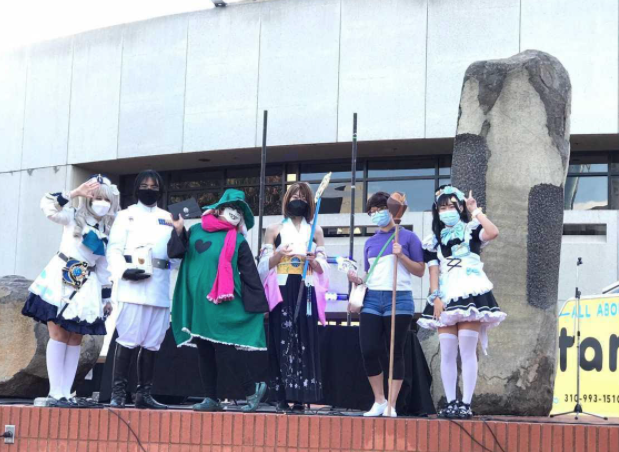 .
Cosplay Contest (photo by Noyo Higashi)
.
.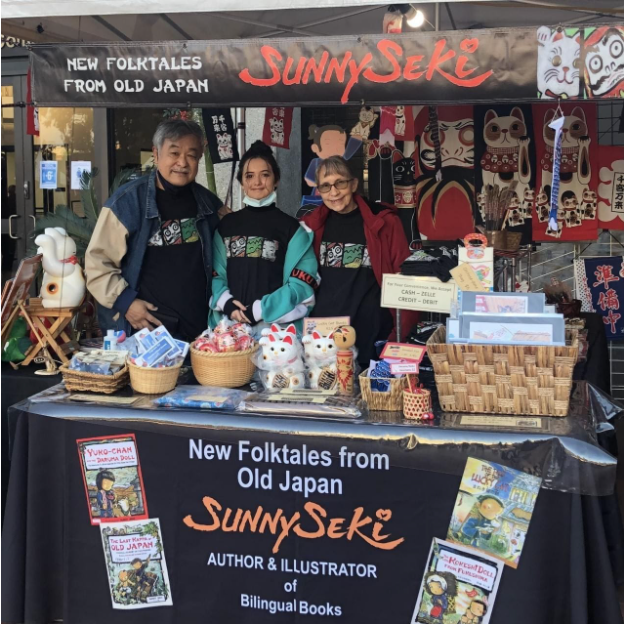 .
Author & Illustrator Sunny Seki is a staple at these events spreading Japanese culture to younger generations with his beautifully illustrated bilingual books.
.
.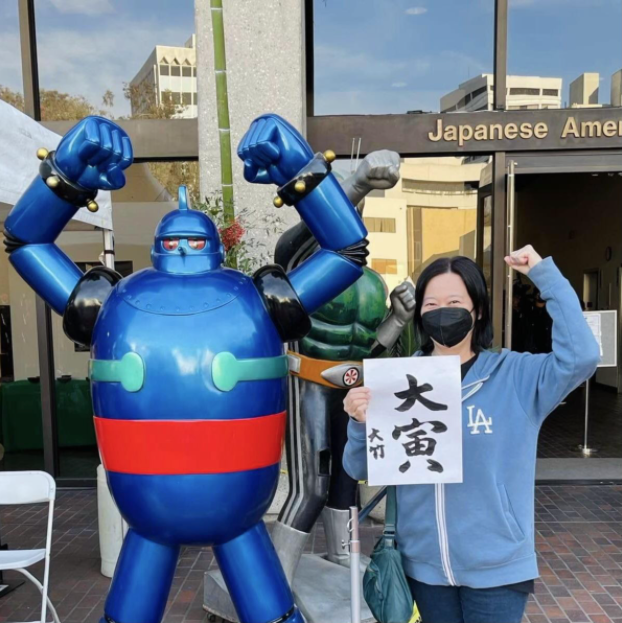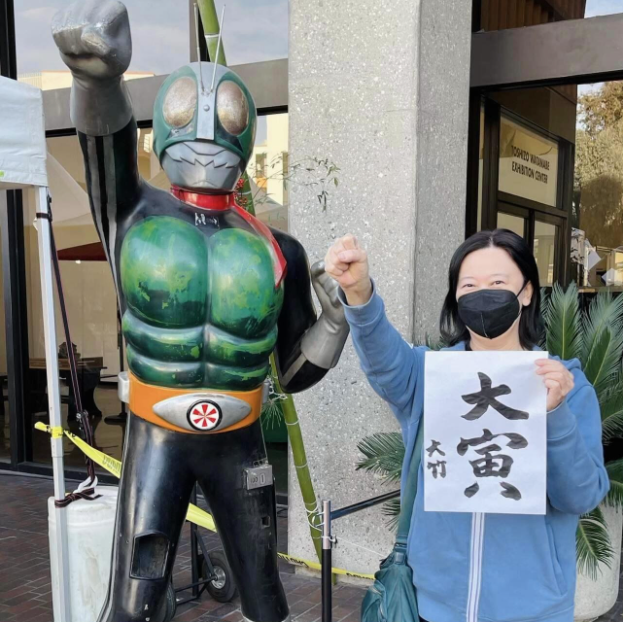 .
My most favorite shop in all of Little Tokyo Anime Jungle was at the event! Anime Jungle is the place to be for all Anime lovers. I always find something to buy every time I visit the shop. They have goods imported from Japan and US releases as well. One of the amazing staff members Sera from the Oomisoka event sent me these awesome photos she took in front of the Anime Jungle booth with Tetsujin No.28 and Kamen Rider. Thank you Sera-san for inviting me and for Tetsu-san from Anime Jungle for introducing me to the event as a music artist.
.
.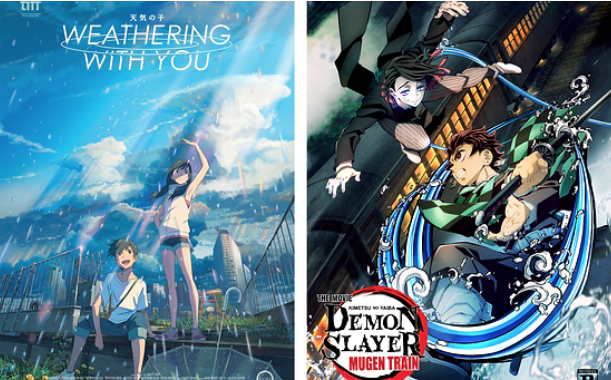 .
The event also had an Anime Wonderland event over at the JACCC Aratani Theatre featuring very popular anime movies like Weathering with You / 天気の子 and Demon Slayer -Kimetsu no Yaiba- The Movie: Mugen Train / 劇場版「鬼滅の刃」無限列車編.
.
.
.
For the event my good friend and seasoned DJ from Tune in Tokyo, Greg Hignight opened up the event with a wide variety of Japanese music from Jpop, City Pop, to classic Anime tunes. DJ Greg Hignight has been a huge part of the Japanese and Asian Pop music scene in Los Angeles throwing events as Tune in Tokyo in Little Tokyo and throughout Southern California since 2008.
.
.
.
For this show I was honored to have a plethora of amazing talented artists and friends share the stage with me with some exciting announcements as well.
First I had artists Koz, Pepper, and Ari Prado join me to open up the show with the classic theme song from the hit Anime series Sailor Moon: Moonlight Densetsu. Being a huge fan of Sailor Moon I wanted to release my own version of the song especially during these trying times when I felt people needed Sailor Moon the most. So I contacted Spanish video game producer Sotui and famous Japanese singer/talent misono to create a version of the theme song no one has ever heard before which is currently on all music streaming sites. We decided to put a very edgy 80s synth sound to the theme song and I had to perform this cover at my show. I was honored to have Japanese singer Koz sing the harmonies on stage for Oomisoka with Japanese rapper Pepper that brought a whole new dynamic to the track with his rapping abilities along with international singer/producer Ari Prado bringing his energy and light to the song. Koz performed her own show later that night which blasted through the night with an exciting sound of Dancehall Reggae music that twirled throughout the air in a rhythmic beat.
.
For my second song I was ecstatic to announce a brand new song and collaboration with Ari Prado and Pepper that will be coming soon to all music streaming sites. Our new song is called Stars and felt definitely like a throw back to the days when I was involved in the underground hip hop scene but truly with a brand new fresh sound that only Ari Prado can create. We all wrote our own lyrics to Stars which brings different perspectives on life from each individual artist. Ari Prado is an international singer, songwriter, and producer based in Long Beach with a sound that is unique and all his own. Pepper is a Japanese rapper from Osaka that brings a vibrant flow to our new track that projects raw emotion and feeling from the heart of Osaka. It was so much fun to perform this song on stage. I'm very excited for everyone to hear our new song coming out soon.
.
.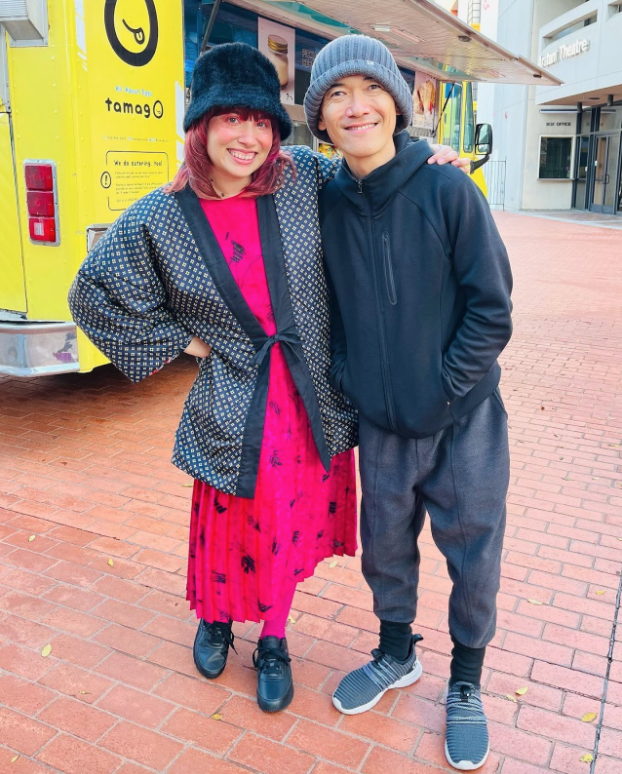 .
Another special guest that honored me with their presence is Shinkawasaki from Toyama, Japan who is a pioneer in the Asian American music scene. I was overjoyed to perform our recent release of the City Pop classic RIDE ON TIME at the event. RIDE ON TIME is available on all music streaming sites. Shinkawasaki is an amazing producer, musician, artist and his production on RIDE ON TIME is both exciting and refreshing. To be able to perform the song finally live was truly amazing. Look forward to more music from Shinkawasaki and myself as we join together this upcoming year to bring our own original music for your listening pleasures..
.
.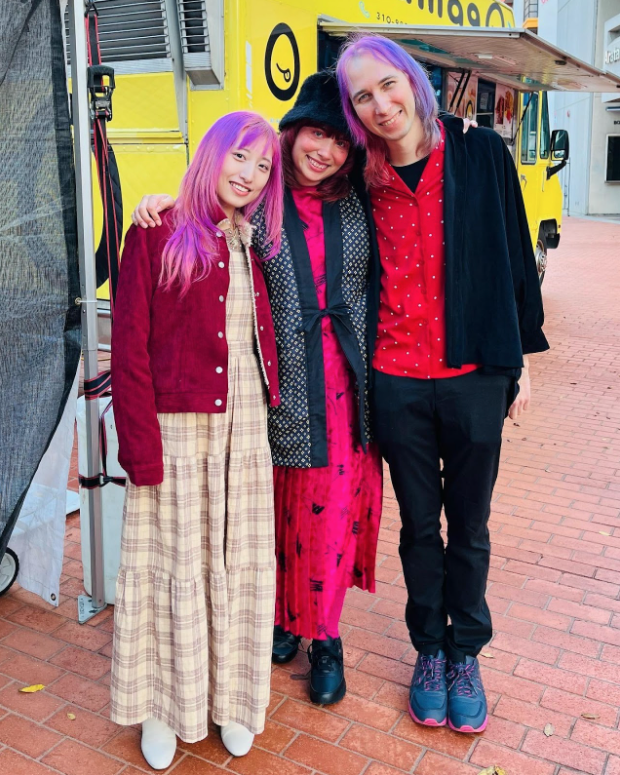 .
For my final special guests I was blessed to have Tommy Pedrini and MilkyPRiSM join the stage with me to perform our most recent song and collaboration Doki Doki Skyline which is available on all music streaming sites. Tommy Pedrini is a long time friend and producer, composer, singer, and marimbist located in Los Angeles that creates music for video games, animation, and artists. MilkyPRiSM is an artist from Chiba, Japan that brings a child like pure hearted sound with her voice and music that is uplifting and melodic. I wrote the melody and lyrics for Doki Doki Skyline and contacted both of these artists to collaborate and take Doki Doki Skyline to a new place that only these two artists would be able to take it. I was very happy to finally perform our song live with the two artists that brought this song to life together on the stage for my birthday/NYE celebration.
.
.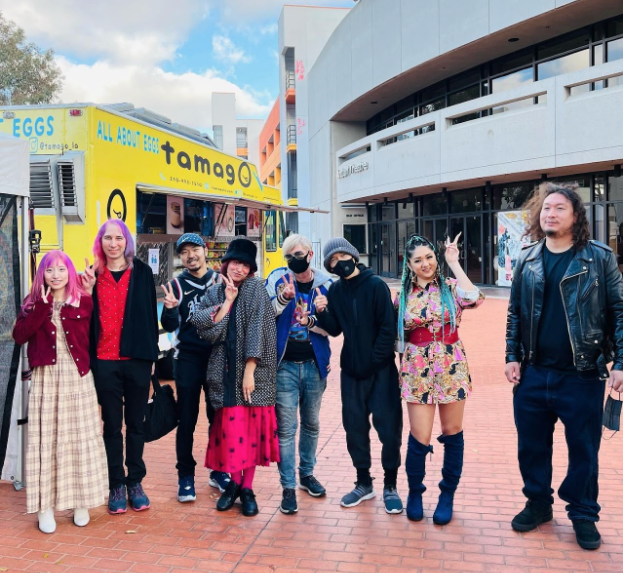 .
Oomisoka was an amazing event and great way to the end the year with all of my friends and fans who have supported me for all this time. I felt everyone's energies which brought a great feeling of light, love, music, and hope. Little Tokyo is a very special place that has a community that I'm very proud to be a part of. Thank you Japanese Chamber of Commerce of Southern California and the Japan Expo Foundation for having me! Happy New Year/あけましておめでとうございます!
.
.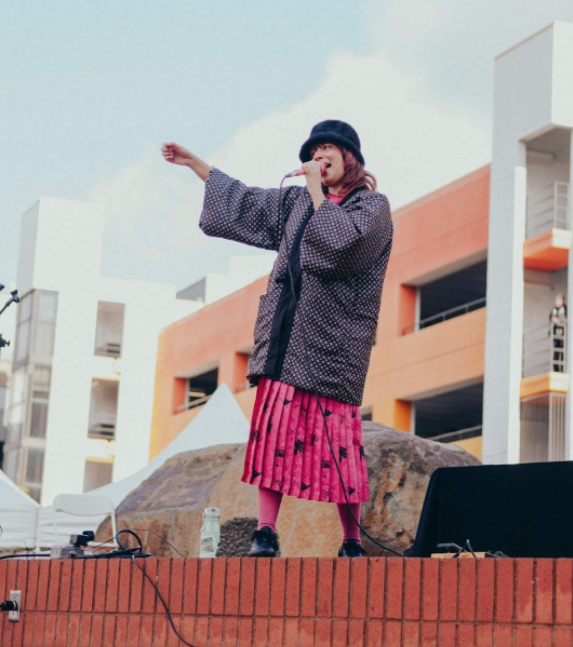 .
.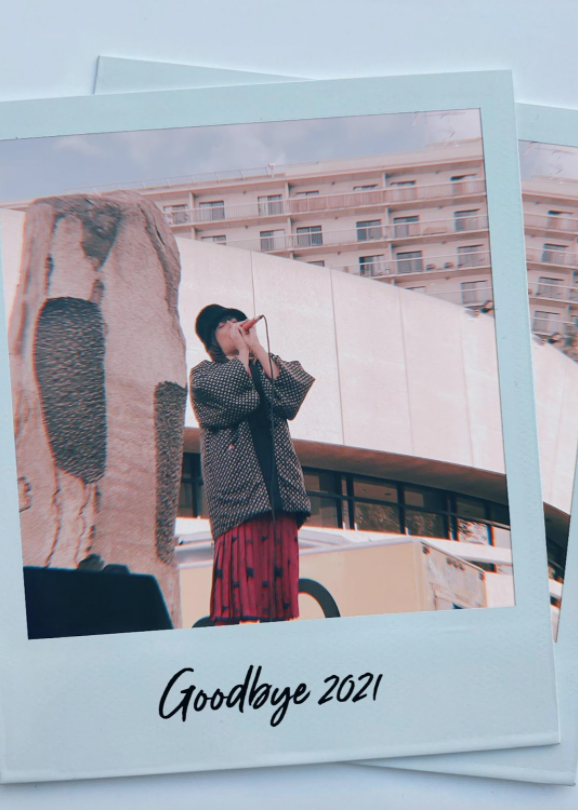 .
.
.
『JAPANESE POP CULTURE NEWS THAT YOU MUST KNOW!!!』
Writer: Stephanie Yanez
Instagram @stephachu
Website https://direct.me/stephachu
(1/18/2022)