.
Hello and welcome readers, I will be talking about Jichan's Onigiri-ya in Monterey Park. It is a rice ball shop. They opened the business in April 2019. If you're looking for onigiri, I've got the place for you. It is a local eatery, has delicious rice balls, and great customer service.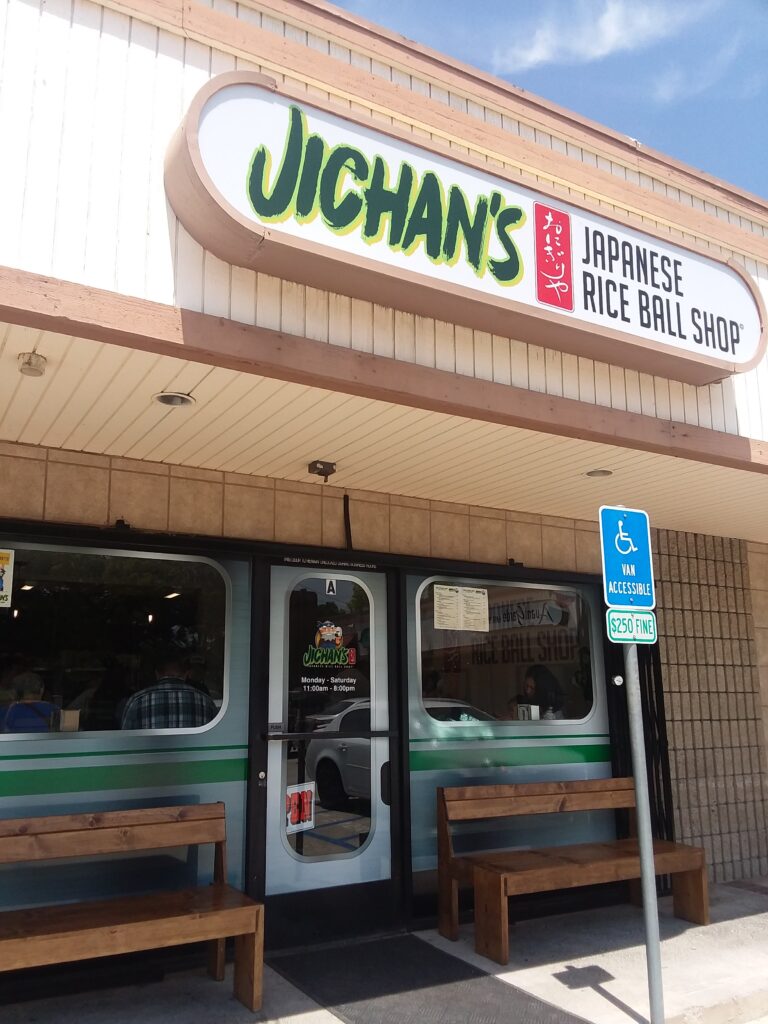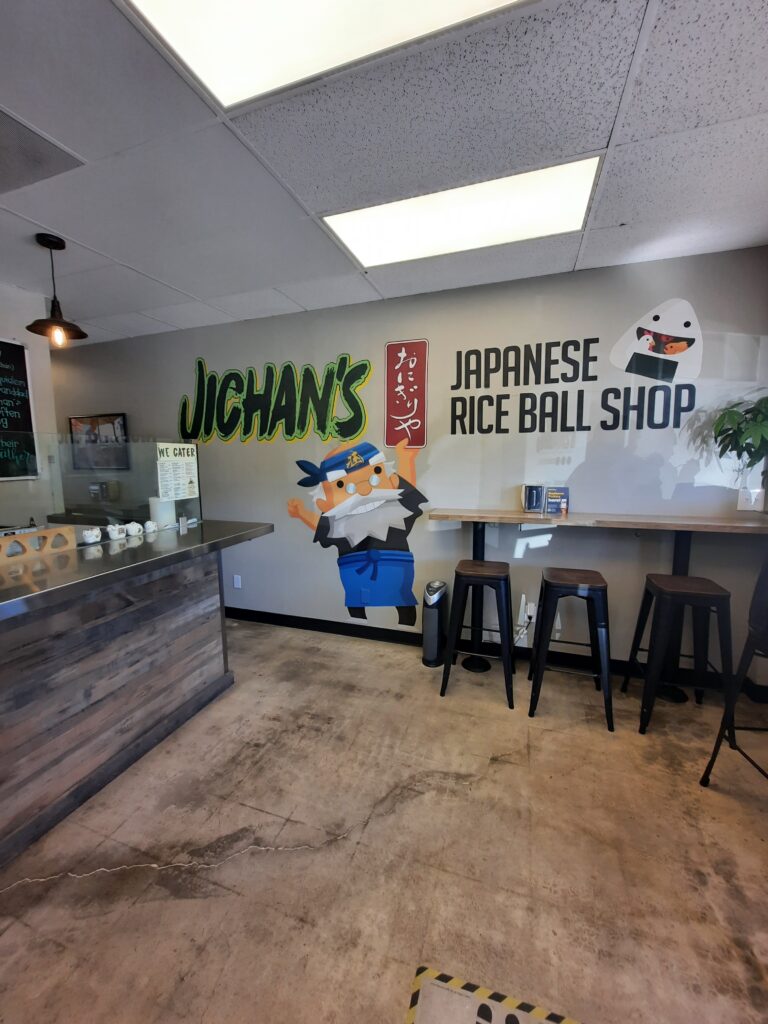 Onigiri is a Japanese food made from white rice formed into triangular shapes and often wrapped in seaweed.  I've read that onigiri is a comfort food in Japan. You can find rice balls sold in convenience stores and mom and pop shops. 
.
I wanted to include a little background about the restaurant. One of the owners went on a trip to Honolulu and he had tried an incredible onigiri there. He came back with the idea to open one in Southern California. They launched research and development and traveled to Japan to do market research. They went to several places where onigiri is sold from mom-and-pop shops to Japanese convenience stores.
.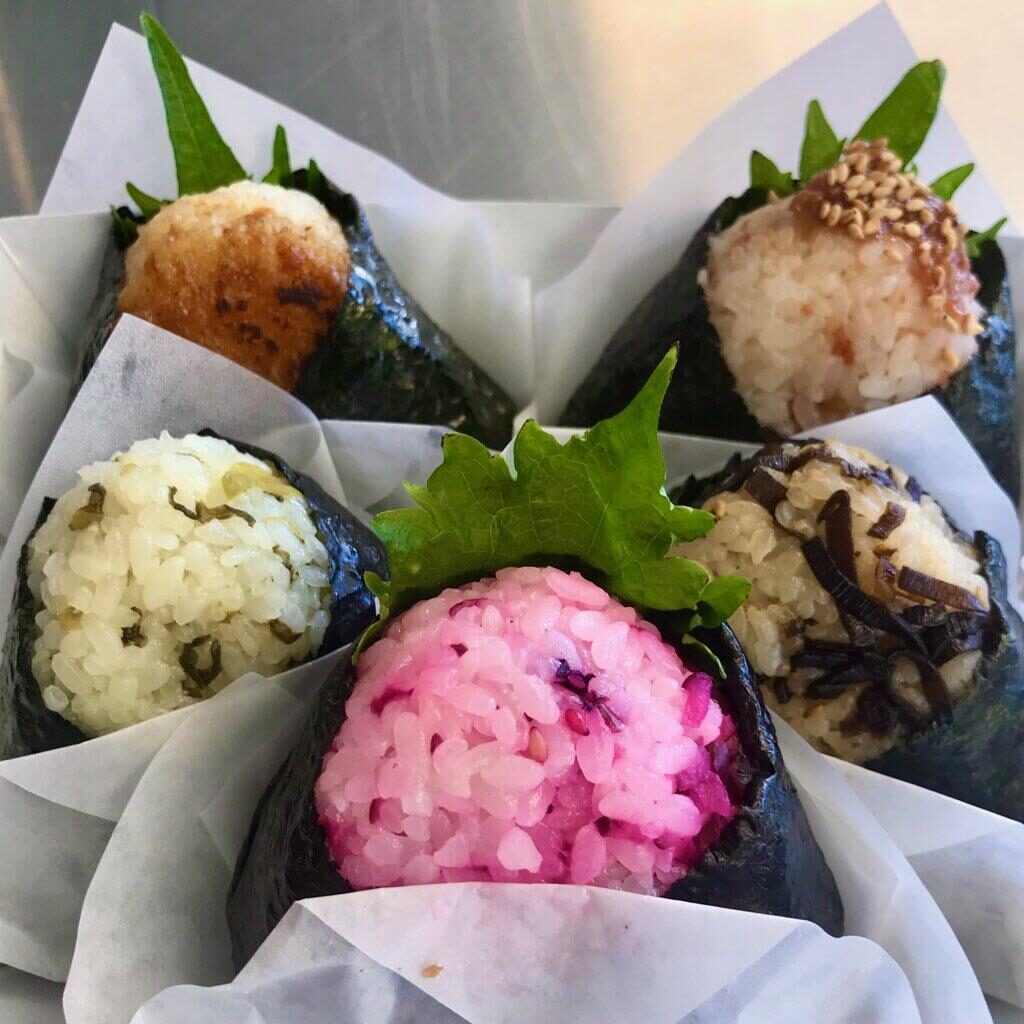 .
After popping up and becoming successful at the 626 Night Market during the summer of 2017 and scouring through real estate listings while catering various gigs for most of 2018, Jichan has finally settled down on the southeast edge of Monterey Park. They took over the previous Ono Grill location and the previous Hawaiian restaurant left behind a cooking hood, grease trap, and some cooking equipment. With a bit of elbow grease, the addition of counters and stools, and a mural of jichan overlooking the entire operation, the space is now a welcoming place for onigiri.
.
When Miyano found himself burned out while working in commercial video production, he decided to partner with childhood friends Akira Yoshimura and Ray Atianzar to bring onigiri to the masses. They named their restaurant Jichan's Onigiri-ya — jichan is Japanese slang for grandfather. They wanted the name of the restaurant to be rememberable, and to have a Japanese meaning. "The name of our business is a way we can always embrace the memories we have with Jichan," as Miyano explains on the restaurant's website. "Jichan has always been a respected and influential person in our lives."
.
I went to Jichan's Onigiri-ya for lunch recently. My order was salmon onigiri, shio grilled, onsen, kara-age, and spicy miso buta kakuni onigiri. I also got a kara-age and egg mini donburi.
I really like ordering the shio onigiri because the salt is really good and having it grilled is a whole other texture. The spicy miso buta kakuni onigiri had a thick slice of pork belly and it went so well together with the spicy miso. My family tried the onsen and salmon onigiris and they really enjoyed the onigiris. The mini donburi was just the right size for lunch. The kara-age is very flavorful, and I find myself wanting more. I want to include their daily deals.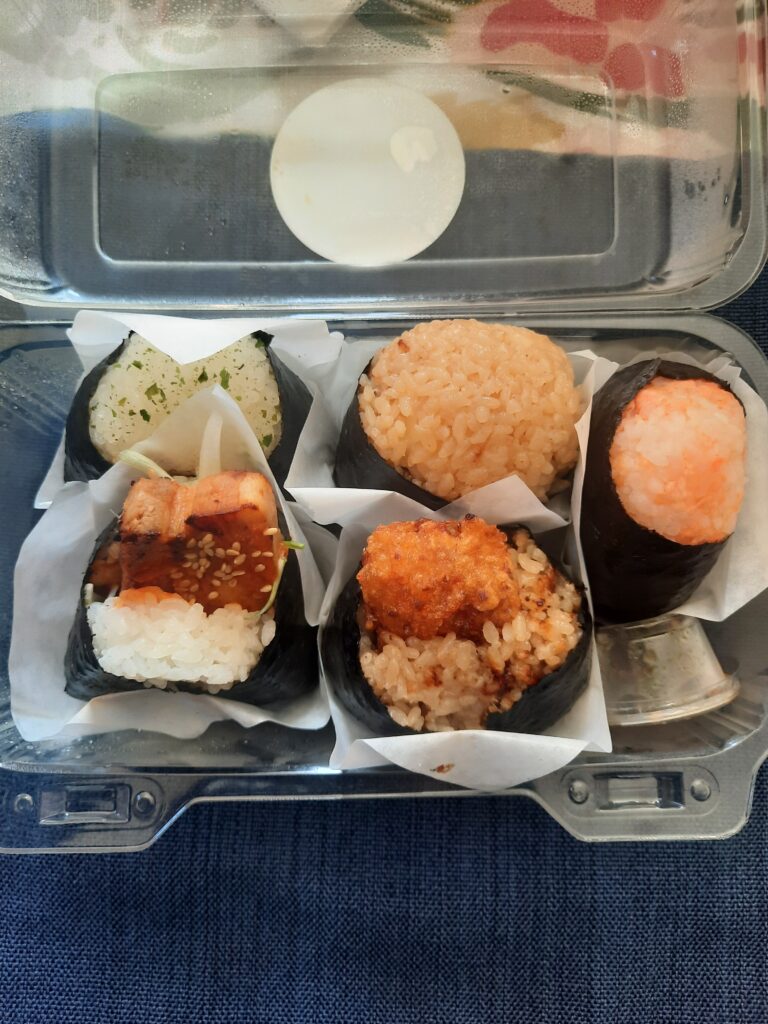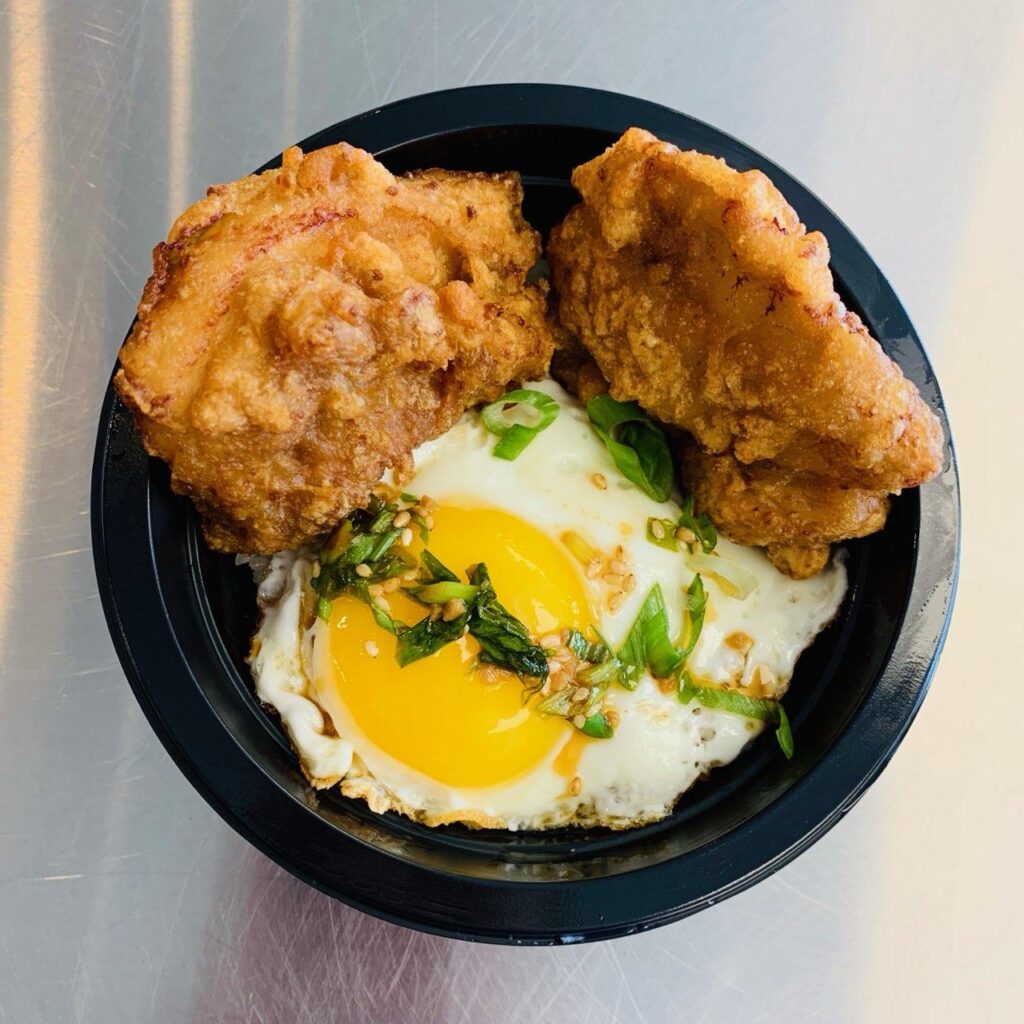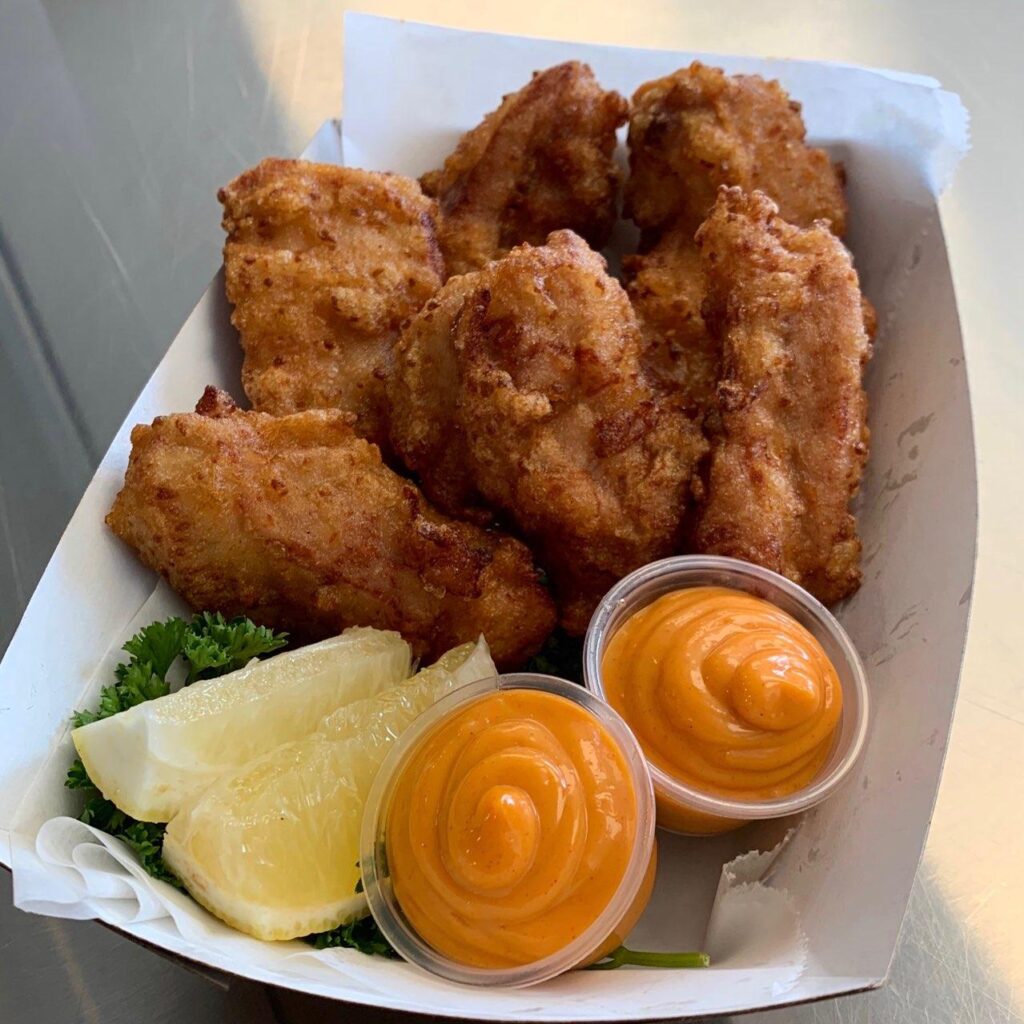 .
Daily deals include: Two for Tuesday, Two Soboro Mini Donburi for $9
Two for Wednesday, buy one get one free onigiri for $3.95
Two for Thursday, Two Spam Onigiri for $5.50 or Two Spam and Egg Onigiri for $6.50
.
Their best seller is the salmon onigiri. The spicy miso buta kakuni (pork belly and spicy miso) onigiri sells well too. The recommendations for people trying this spot are their kara-age chicken, pork belly onigiri and the mentaiko tamago onigiri.
.
The restaurant is open Tuesday through Saturday from 11 a.m. to 2 p.m. for lunch and 4 p.m. to 8 p.m. for dinner. They take telephone orders, (626)-782-7754, and online orders through JICHANSONIGIRI.COM. There is a limited delivery, up to a five-mile radius.
Their address is 1975 Potrero Grande Drive, STE. A, Monterey Park, CA 91755.
,
『Snap Japan in Los Angeles; Little Tokyo Adventure』
Writer: Tribecca Ing
Tribecca blog
(2/23/2022)