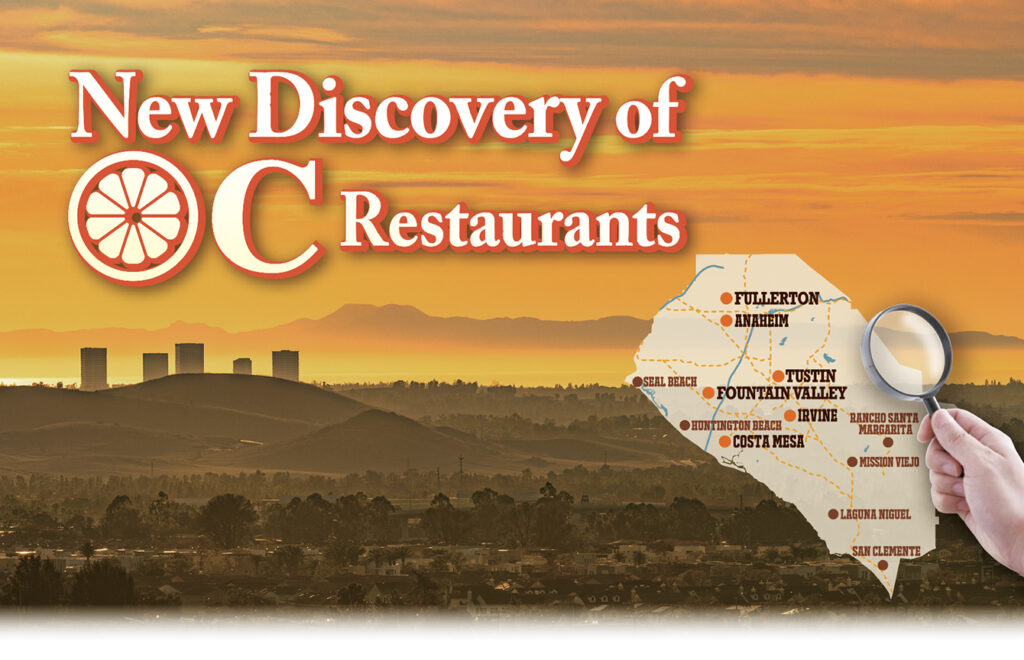 Orange County is one of the areas where popular and nice restaurants are gathered. There are so many places to visit and eat. So much to discover. In this article, there are gonna be "New Discoveries," the best dishes and the charms of the Japanese restaurants, that you might not know.
Take a look, and plan the OC trip!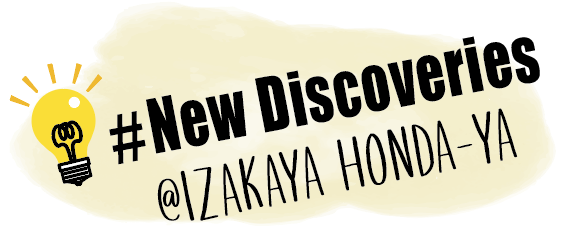 ---
Original Beer has been created to celebrate the 30th anniversary of HONDA-YA GROUP.
---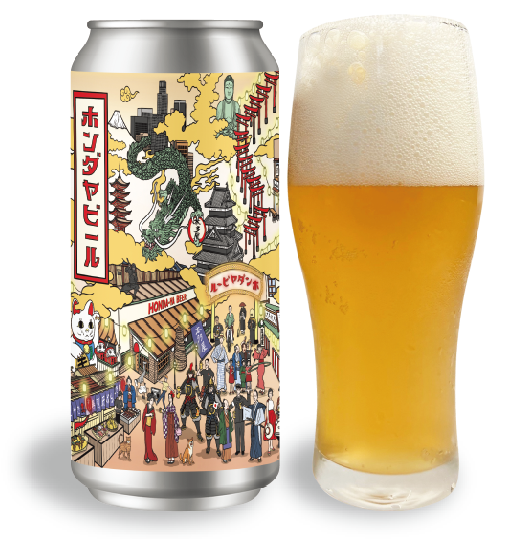 HONDA-YA GROUP has teamed up with local producer Nova Brewing Co. to produce their own unique style of Kolsch that uses the ginjo grade rice koji used for sake production that gave Hondaya Kolsch a unique character. The koji uses its enzymatic power to create a drier beer than traditional Kolsch, and allows for a refreshing and clean finish. Hondaya Kolsch is a beer for food lovers, for ale drinkers, for lager drinkers, and also for those who appreciate local craft beer!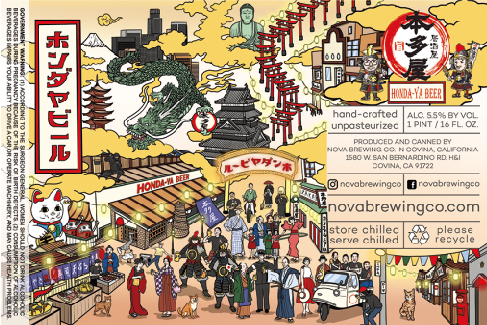 Beer cans have a Japanese traditional / retro styled painting on them, which was created by a Japanese professional designer. There are Honda-ya's storefront and even their employees in the picture! So fun to look at!
WEB: izakayahondaya.com
Instagram: @hondaya_ts_official
Dine-in / To-Go
*Last Call is 20min prior to closing.
Mon-Thu 5:00pm-12:00am
Fri-Sat 4:30pm-12:00am
Sun 4:30pm-11:00pm
IZAKAYA HONDA-YA
Tel: 714-832-0081
556 El Camino Real. Tustin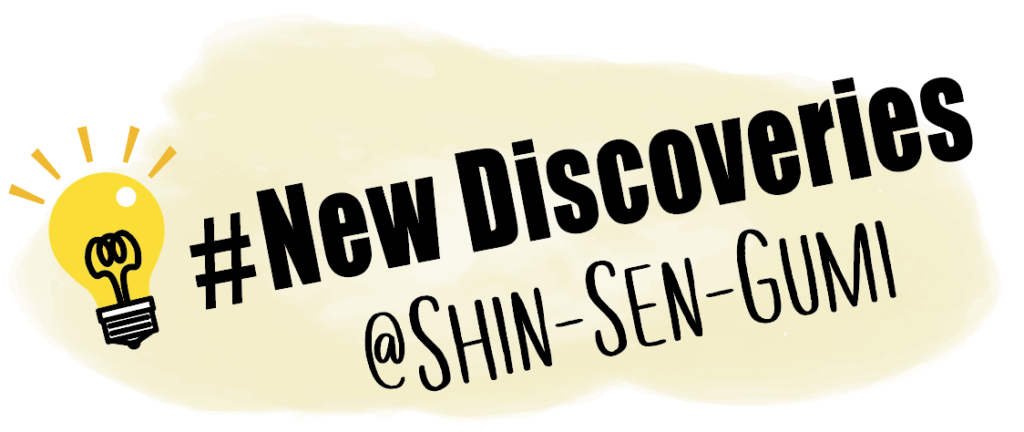 ---
Newly added menu, hidden-gem-dishes and more! Find the best deals!!!
---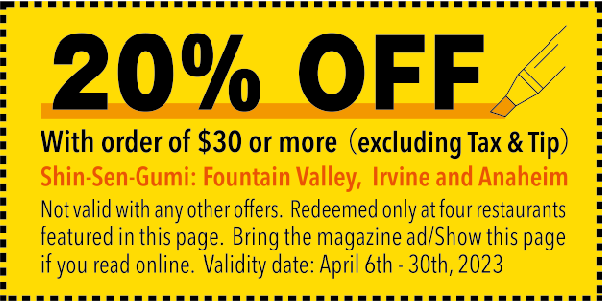 20% OFF: With order of $30 or more (excluding Tax & Tip)Shin-Sen-Gumi: Fountain Valley, Irvine and Anaheim. Not valid with any other offers. Redeemed only at four restaurants featured in this page. Bring the magazine ad/Show this page if you read online. Validity date: April 6th – 30th, 2023

Juicy and tender black cod, seasoned in miso marinade and grilled to perfection. Sweet and savory miso flavor brings the best out of the black cod.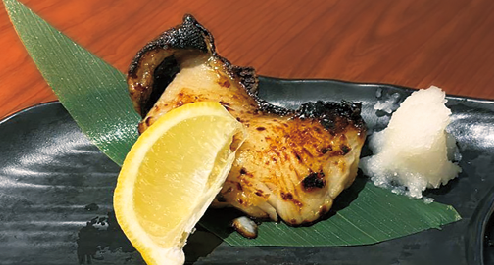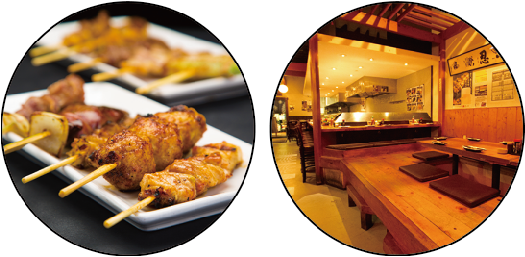 Shin-Sen-Gumi Robata & Yakitori
Fountain Valley
714-962-8952
18315 Brookhurst St. #1, Fountain Valley
Mon-Fri 6pm-11pm (Last Order)
Sat 5pm-11pm (Last Order)
Sun 5pm-10pm (Last Order)

Customer's favorite menu item, "Takana Fried Rice" now has its SPICY OPTION!!!
Available in small and large sizes, and can also be ordered as a set with Ramen.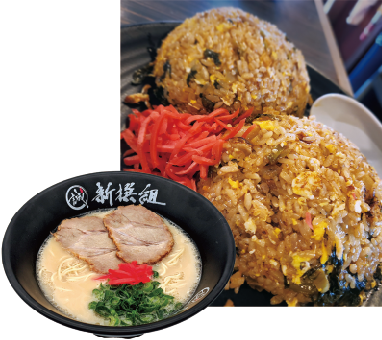 Shin-Sen-Gumi Hakata Ramen
Fountain Valley | 714-962-8971
18315 Brookhurst St. #1, Fountain Valley
Mon-Fri 11am-3pm / 6pm-11pm
Sat All Day 11am-11pm (Last Order)
Sun All Day 11am-10pm (Last Order)
"California Roll" and "Shrimp Tempura Roll" are now available in the Rolls menu. Order together with Hakata Ramen for the best value and a satisfying combination.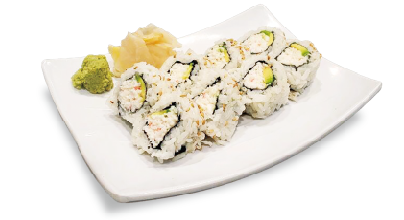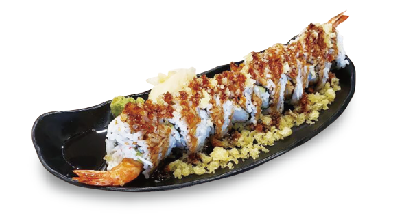 Shin-Sen-Gumi Hakata Ramen & Udon
Irvine | 949-596-7036
Woodbury Town Center 6404 Irvine Blvd. Irvine
Mon-Thu 11am-3pm / 5pm-10pm
Sat 11am-11pm
Fri 11am-3pm / 5pm-11pm
Sun 11am-10pm
Hidden gem To-Go store in Anaheim
Serving a variety of dishes from noodles, rice bowls, yakitori and desserts. Shave Ice, Takoyaki, Kids Set and Roasted Garlic Hakata are the store's recommendations.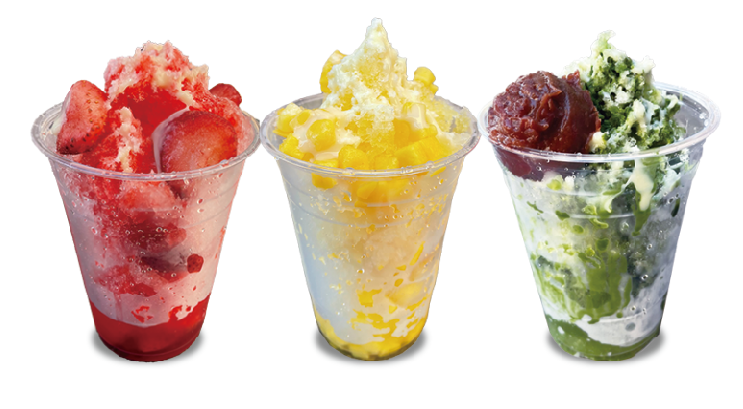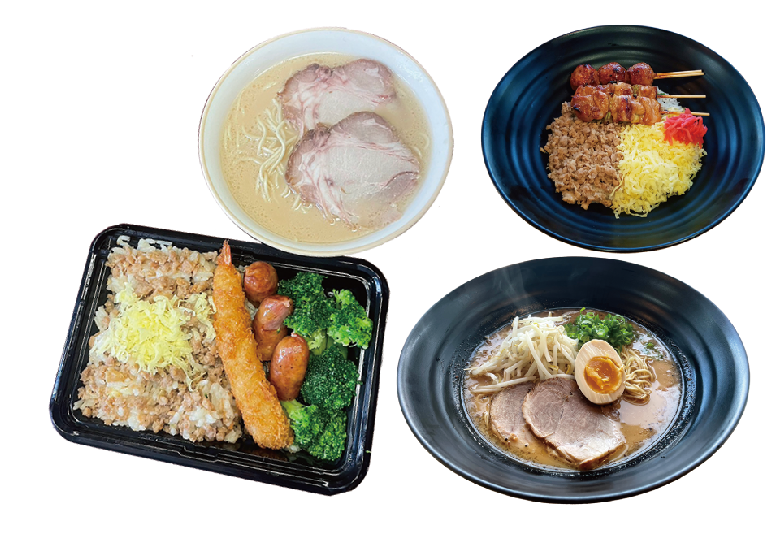 Shin-Sen-Gumi 2GO Anaheim
Anaheim | 714-505-9202
185 W. Center St. Promenade, Anaheim
Sun-Thu 11am-8pm
Fri-Sat 11am-9pm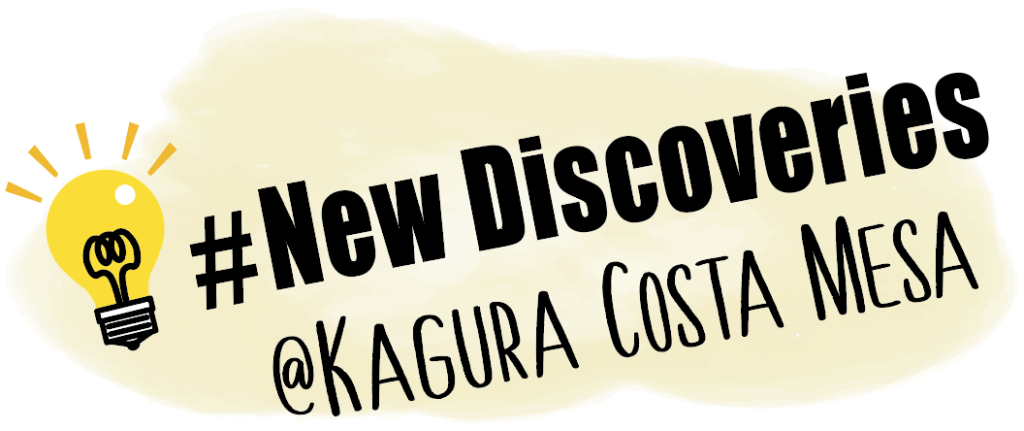 ---
Brave New "Kagura" World in Costa Mesa
---
Kagura, the people's favorite melt-in-your-mouth tonkatsu restaurant, opened its newest branch in Costa Mesa in September 2022. The unique thing about this branch is the number of exclusive menu items such as Pork Shoulder Loin, Pork Loin Steak, Fillet Katsu and so on. However, you can hardly talk about the uniqueness without having a literally-outstanding-katsu, called Tomahawk Loin Katsu, which once went viral on social media. You will be amazed by the huge and intimidating look of Tomahawk. However, once you start eating it, you will be the intimidating one: bite, bite, and bite.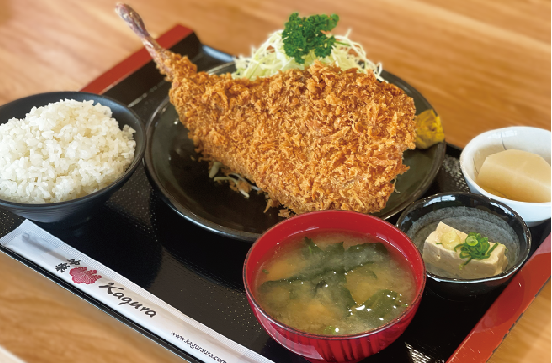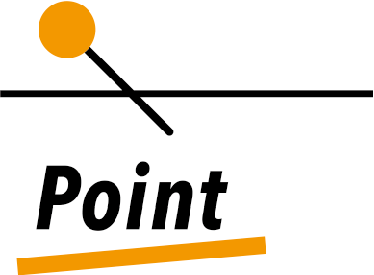 Kagura Costa Mesa has a classic interior with spacious and cozy semi-private rooms. Reservations are highly recommended, especially for weekends. If you come for dinner, Sake from Yamagata would be the best accompaniment.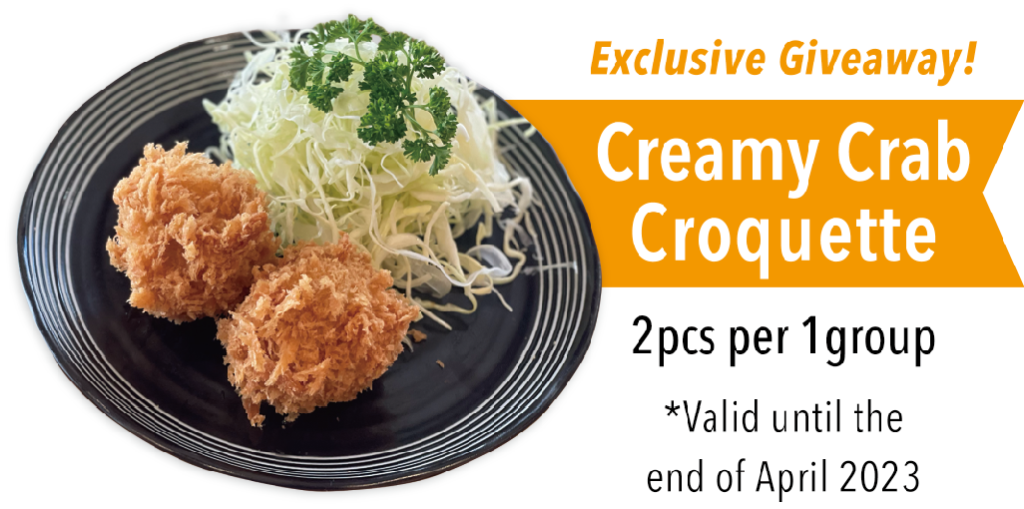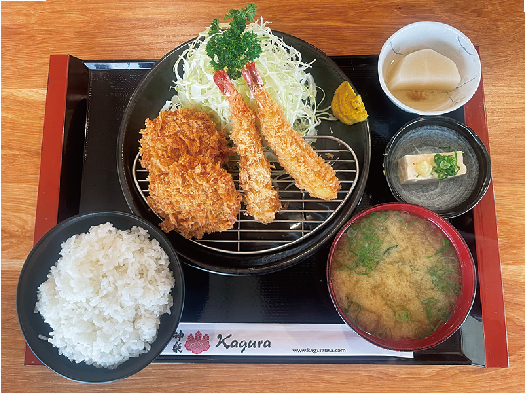 Kagura Costa Mesa
714-760-4728
688 Baker St, Unit8 Costa Mesa, CA 92626
Lunch 11:30am-2pm
Dinner 5pm-9pm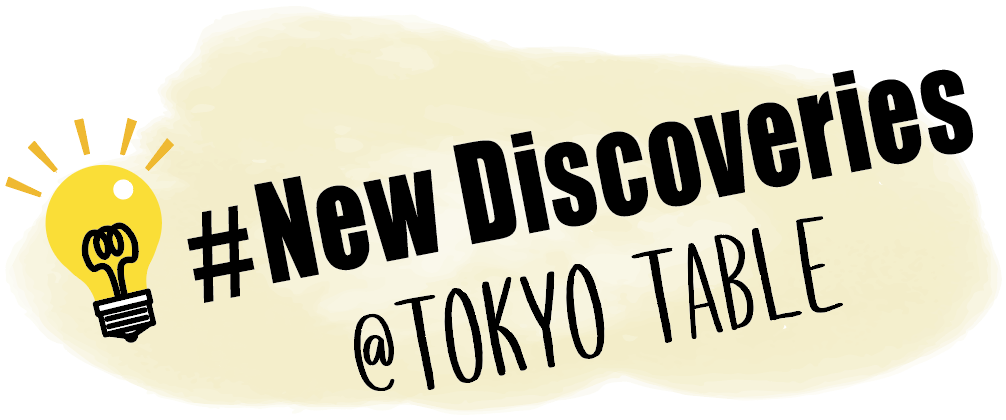 ---
The Best Tokyo-style Happy Hour in OC
---
Get ready to enjoy the best Tokyo-style Happy Hour in Irvine. If you are dying to feel the real vibes of contemporary Japanese bars, Tokyo Table, a traditional Japanese cuisine aka "Fusion of east meets west", would be the perfect choice. A variety of alcoholic beverages from Sake to Margaritas, Lychee Martini are served as well as mocktails for non alcoholic customers.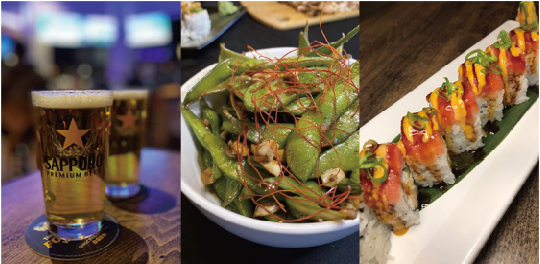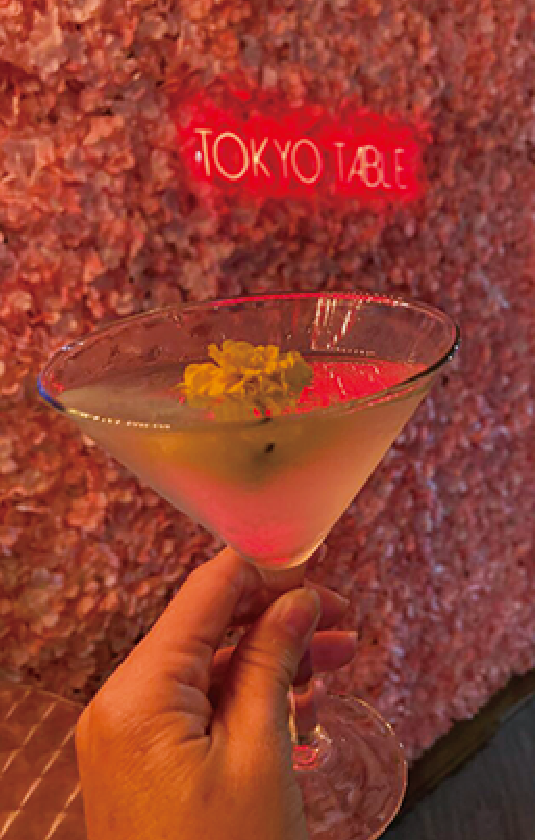 Enjoy Tokyo with Limited Specials Every Month
Tokyo Table, whose name pays homage to their homeland, will serve as your Japanese food guide with its over 100 menu items, symbolizing Tokyo's diversity. As "diversity" always welcomes newbies, Tokyo Table also tries to be on the cutting edge of creating something new. They are serving "Limited-time Specials" every month for one goal: bring the show to the guest's table.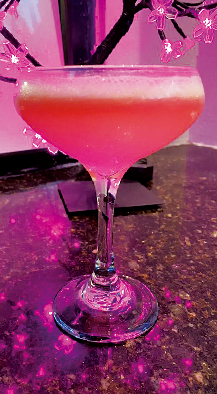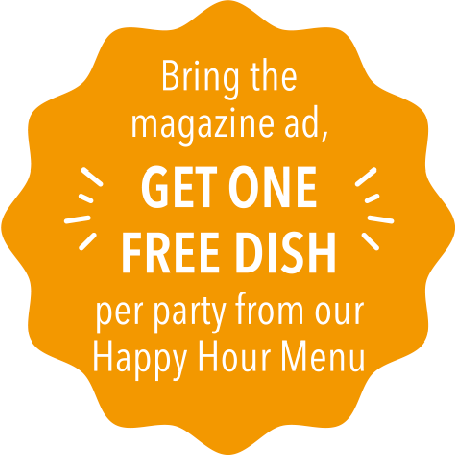 Happy Hour Special
Mon-Sun: 5pm-7pm, 10pm-Close
・Large private room available for reservations.
・New staff with the following positions are welcomed: server, hostess, bartender and kitchen.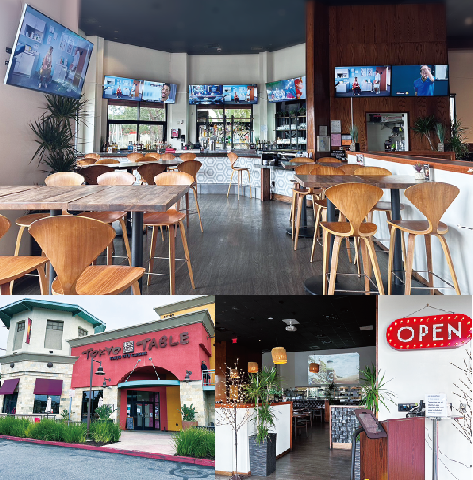 Tokyo Table
949-263-0000
688 Baker St, Unit8 Costa Mesa, CA 92626
Sun-Thu 12:00pm-12:00am
Fri-Sat 12:00pm-2:00am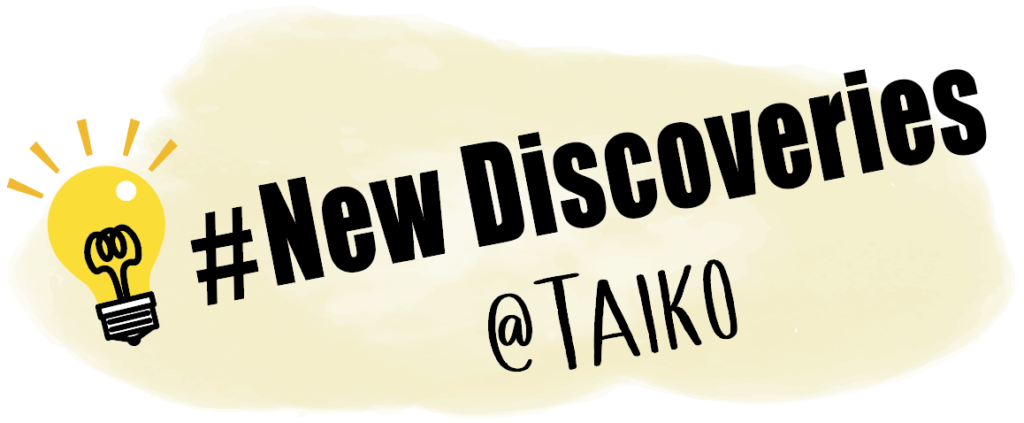 ---
With Great Evolution Comes Great New Menu
---
TAIKO, one of the oldest Japanese restaurants in Irvine has been reborn with its brand new menu. You will be in the deep world of authentic Japanese cuisine once you open the stylish menu book. The vivid photos of each dish help you to choose the best meals.
TAIKO offers new menu items in each category including Kids Menu. Besides, they have never forgotten the playfulness! It is so fun that you can pick your favorite ingredients from a variety of options, and make your own customized Teishoku. Overall, the old-established Japanese restaurant is paving the way towards the new age as represented by the following: With great evolution comes great menu.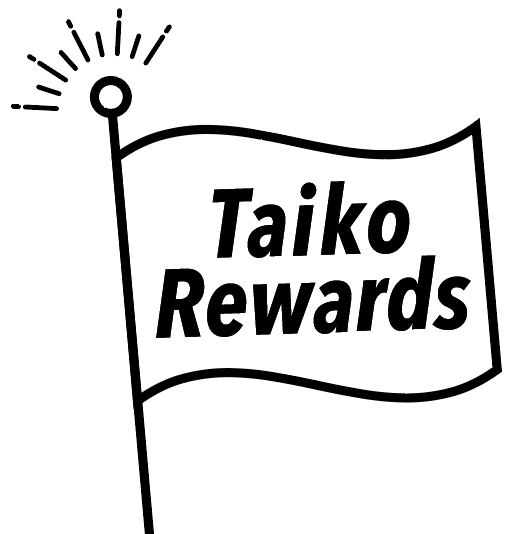 Earn 1 point for every $1 spent and receive a $2.50 discount for every 50 points you redeem. $5 Birthday Treat during your birthday month. Double points Monday and Tuesday. (Limited-Time offer)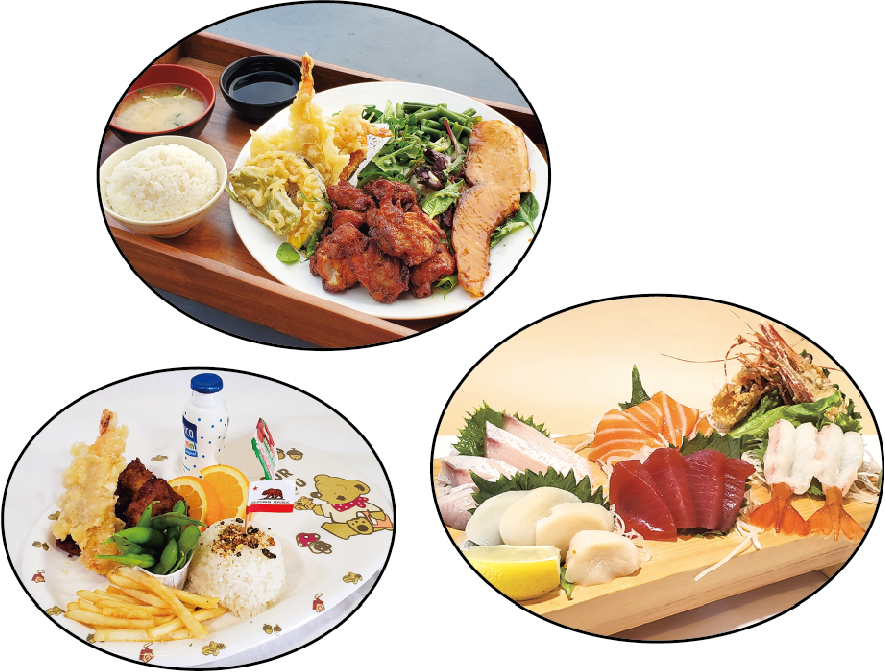 Don't be late for Happy Hour
If you feel like just enjoying drinking Sake, don't be late for Happy Hour, which opens 5-6pm Monday to Saturday and 4:30-5:30 pm on Sunday. It comes with quick bites aka "Otsumami" which would urge you to take another sip. (Hey kids, their mocktails are amazing!)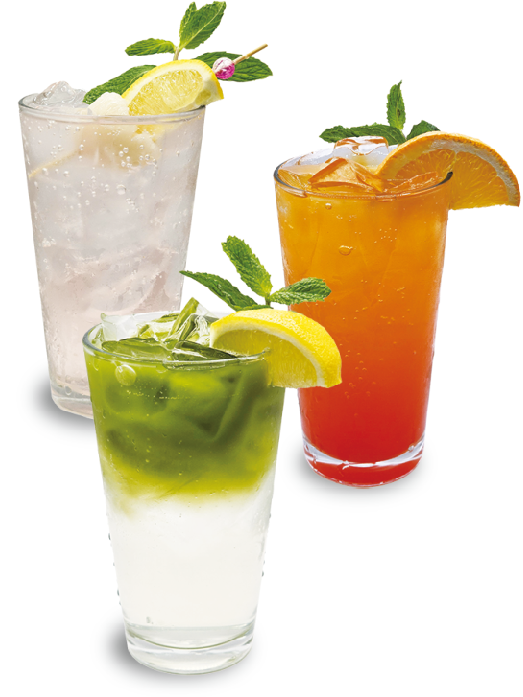 Taiko Japanese Restaurant
949-559-7190
14775 Jeffrey Rd. #K, Irvine, CA 92618
Mon-Sat 11:30am-2pm, 5pm-9pm
Sun 4:30pm-8:30pm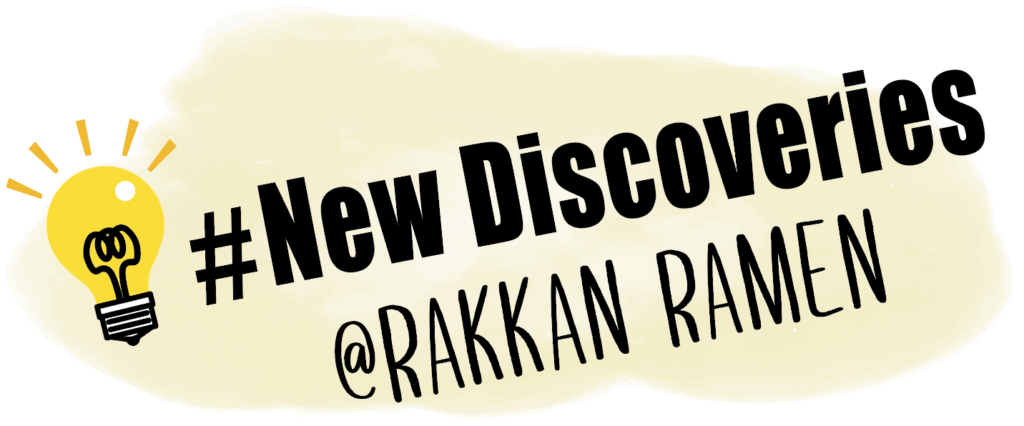 ---
RAKKAN Ramen's Newest Limited Special Ramen, the Creamy Truffle Vegan Ramen!
---
The Creamy Truffle Vegan Ramen is made with a delightful blend of RAKKAN's vegetable broth, Creamy Sauce, and Black Truffle Oil. RAKKAN's original noodles, made with whole wheat, complement this luxurious broth for a perfect bite. The Creamy Truffle Vegan Ramen features tofu and corn, as well as all new exclusives: garlic sautéed mushrooms and fried broccolini.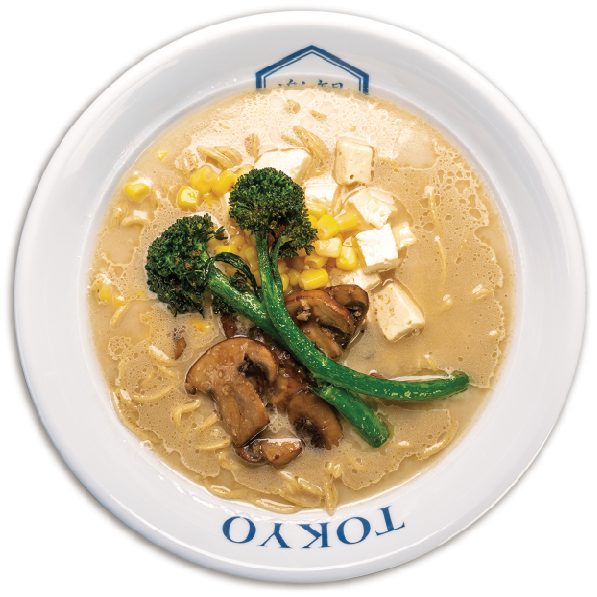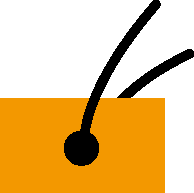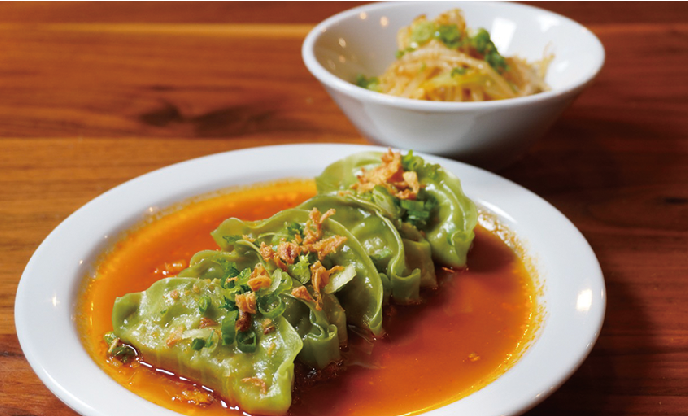 In addition to a new limited special, the grand menu has two new vegan additions rolling out nationwide, the Steamed Vegan Gyoza and the Bean Sprouts Salad. Come visit our first restaurant in Orange County, located at The District at Tustin Legacy and enjoy some of our delicious new menu items!

RAKKAN Ramen
657-207-2344
The District at Tustin Legacy
2427 Park Ave. Suite S003H, Tustin, CA 92782
Sun-Thu 11am-9pm, Fri-Sat 11am-10pm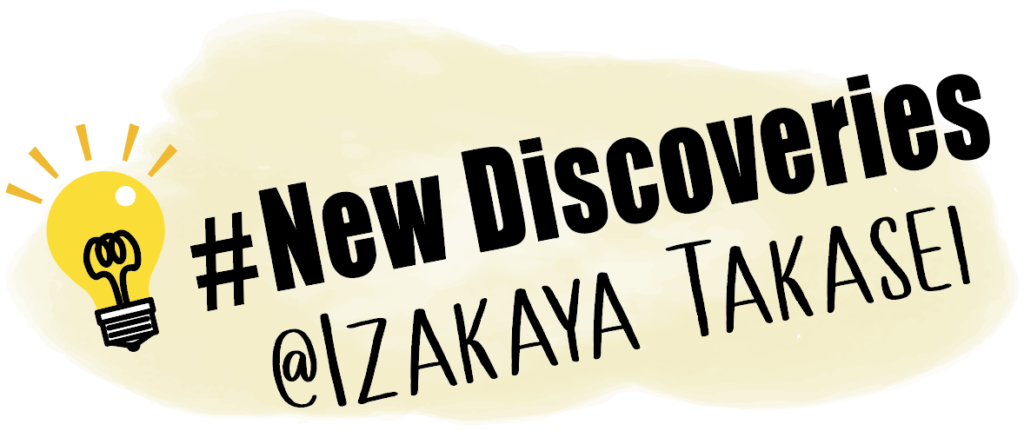 ---
Takasei is One of Four Which Represents MIYAVI SAKE
---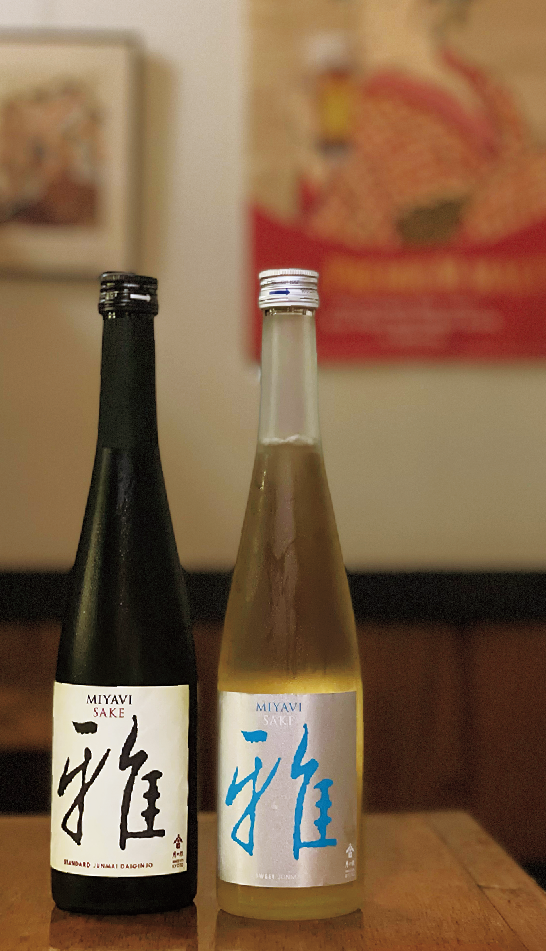 Izakaya Takasei, a Japanese Izakaya-style restaurant, was selected as one of four restaurants on the West Coast to serve one special thing: MIYAVI SAKE. A Japanese rock musician, Miyavi, who is also known as Samurai guitarist collaborated with Tokubei Masuda, the 14th generation of the singular sake brewery "Tsuki no Katsura" to develop this sake. Its taste is no other than elegance and grace as the word "Miyavi" stands for in Japanese. You can choose two types of MIYAVI SAKE: one is STANDARD, another is SWEET. The great mystery for the latter? It is reminiscent of white wine! You want to know why? Just try.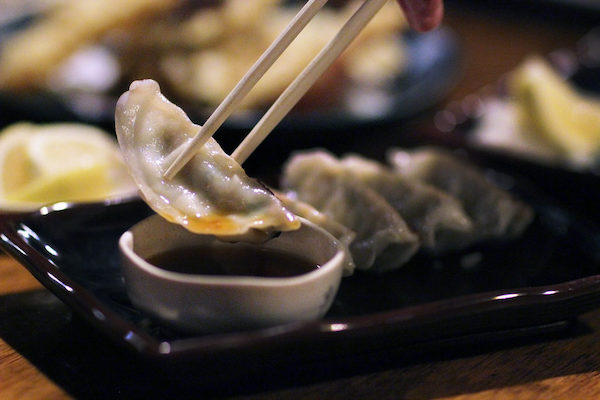 The Key Person for the Real Taste
Takasei strives for authenticity. With one bite of the Yakitori Sets, or Mixed Sashimi, you would feel as if transported into an Izakaya in Japan. This is attributed to the head chef, Kumi, who grew up helping out at her mother's Japanese restaurant in Tokyo.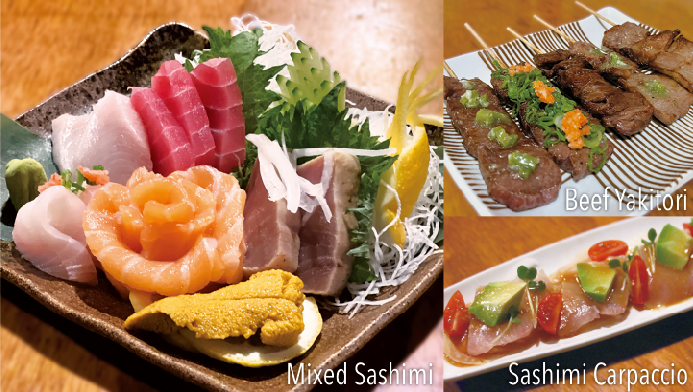 There is no compromise for her when it comes to serving authentic Japanese cuisine, developed by her homemade recipes. She creates the one and only Takasei taste.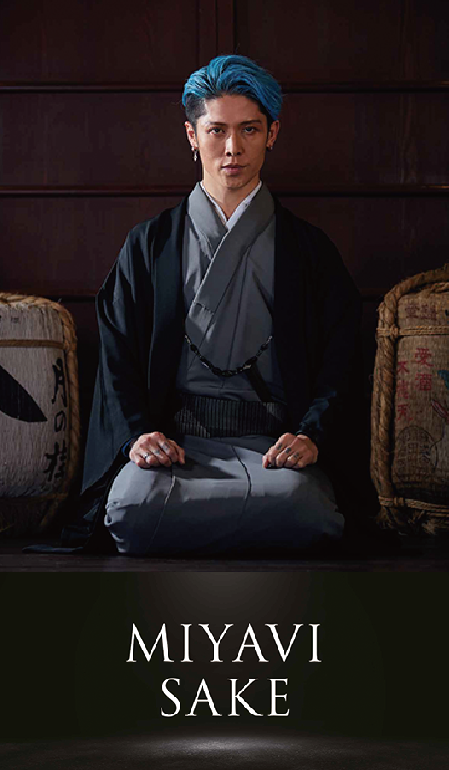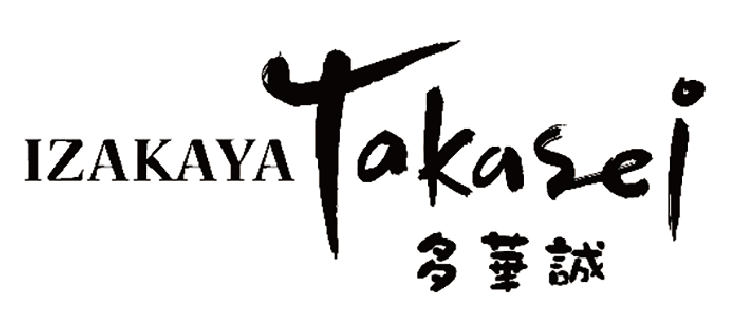 Izakaya Takasei
714-577-0401
2980 Yorba Linda Blvd. Fullerton
Tue–Thu, Sun 5pm–8:30pm
Fri-Sat 5pm–9pm