Words Bubble Up Like Soda Pop is a movie that follows the lives of Kouichi Sakura, known by his nickname Cherry, (his last name meaning cherry blossoms or cherry tree), and an online influencer known as Smile, during one summer. The two meet one day after bumping into each other in a mall. Smile hurriedly leaves the scene and accidentally takes Cherry's phone and not her own.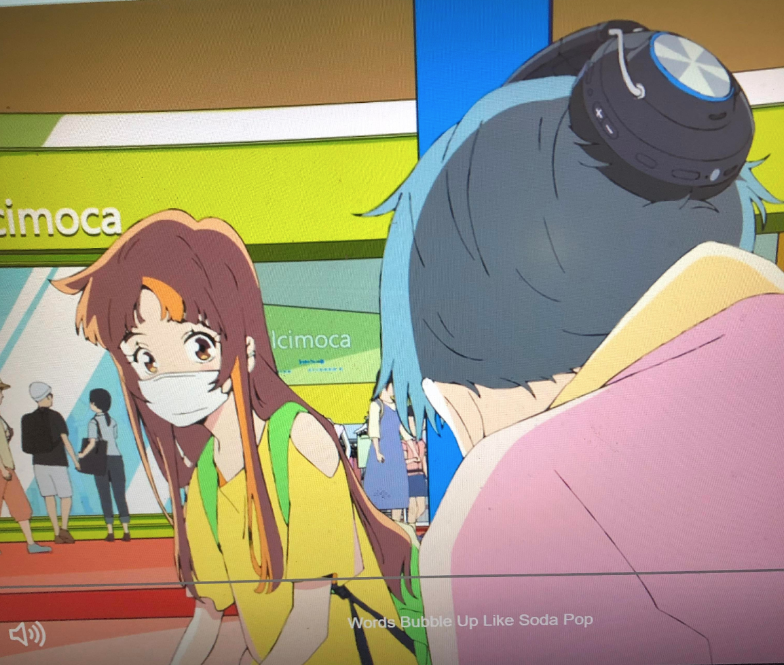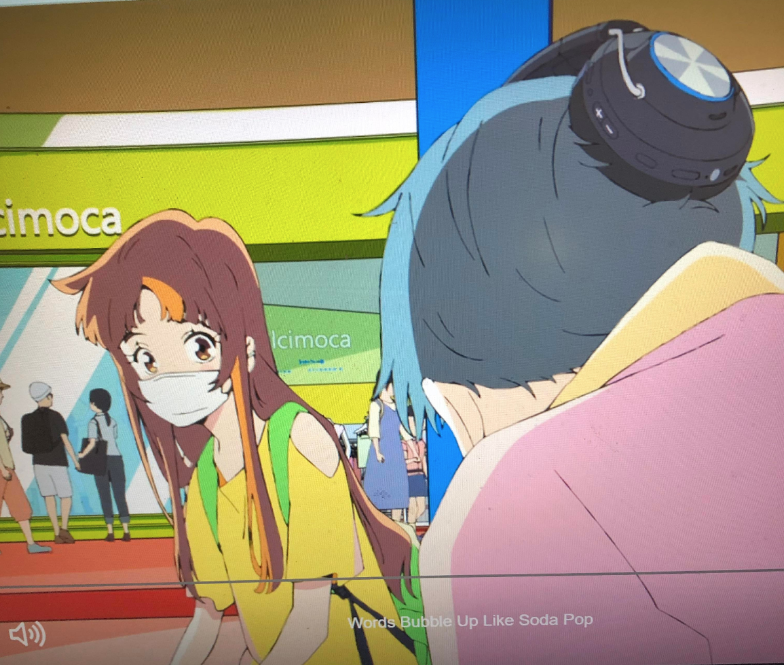 This simple mistake leads to the two meeting again and forming a connection. Cherry helps out at a care center for elderly people, and eventually Smile also helps out too. They often spend time with Akiko Fujiyama, one of the people they help care for. Fujiyama is constantly looking for a missing record, and Cherry and Smile decide they want to also help look for it.
Cherry and Smile both hide parts of themselves from others. Cherry struggles to express himself verbally but finds that he can do so in the art form of haikus. He dislikes reading them out loud though.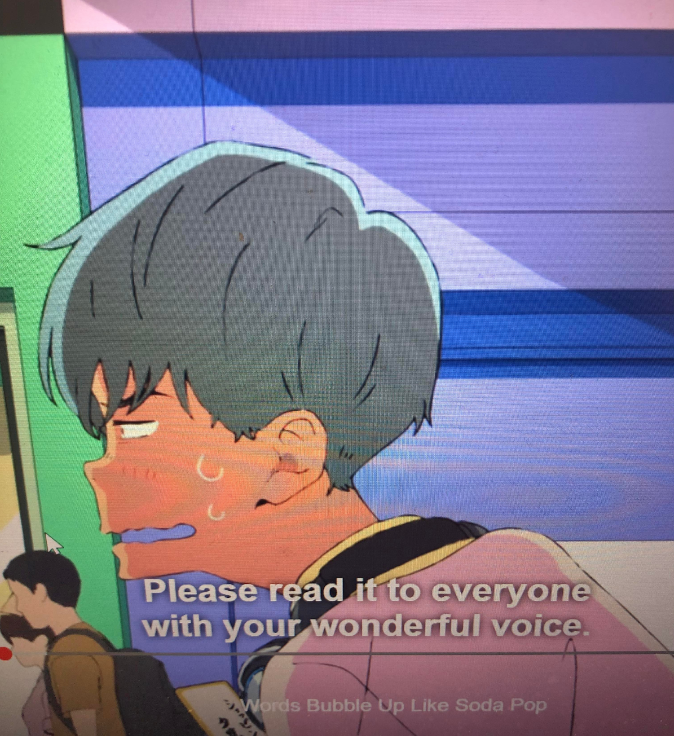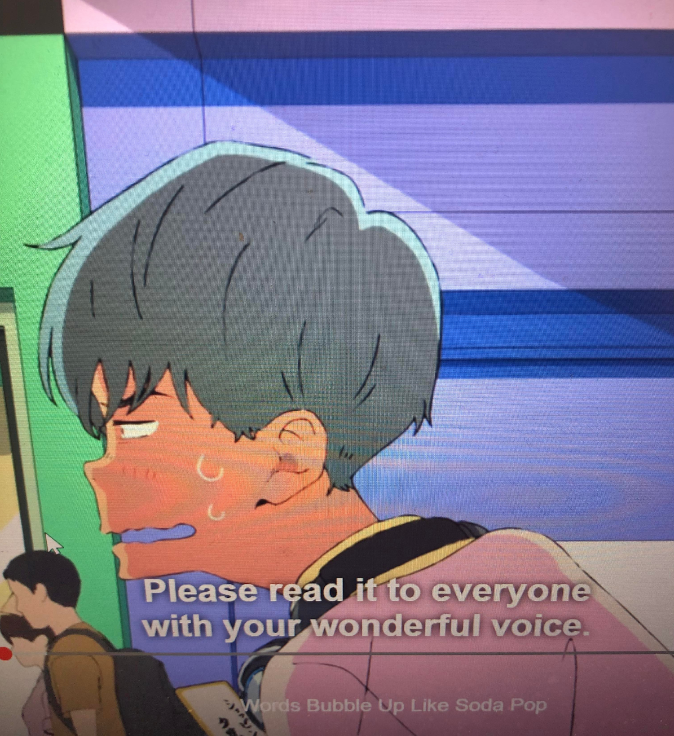 Cherry also hides from the world by wearing headphones so he doesn't hear as much as well as people don't talk to him. Smile is a bubbly girl who loves interacting with others both in person and online and often livestreams.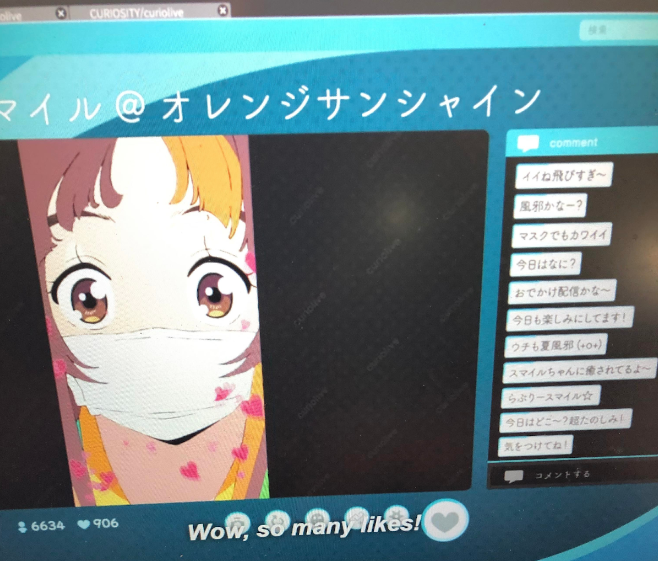 However, Smile is insecure about her buck teeth and hides her smile behind a mask whenever she is in public. I found her livestreamer name ironic considering that when she livestreams you can't see her smile, however, her voice shows an audible smile of sorts as her viewers can hear her happiness and enthusiasm to be streaming.
As the movie progresses, Cherry and Smile begin to interact more and more and learn about each other. Cherry and Smile support each other. Cherry compliments Smile's teeth, and Smile shows support to Cherry's haikus that are published online. It is similar to a regular summer romcom in the sense that two strangers randomly meet each other and grow closer. As they grow closer, both Cherry and Smile begin to grow and become more comfortable with themselves. Cherry begins to express himself more often and wears his headphones less. Smile eventually discards her mask. It is a classic example of two people making each other better through something simple like support.
The art style of the anime is more simplistic than many modern anime. The images have less detail and the colors blend together and there is less contrasting color in the movie. Some backgrounds are almost pastel like. With most anime today following the latter style, Words Bubble Up Like Soda Pop is a welcome visual experience.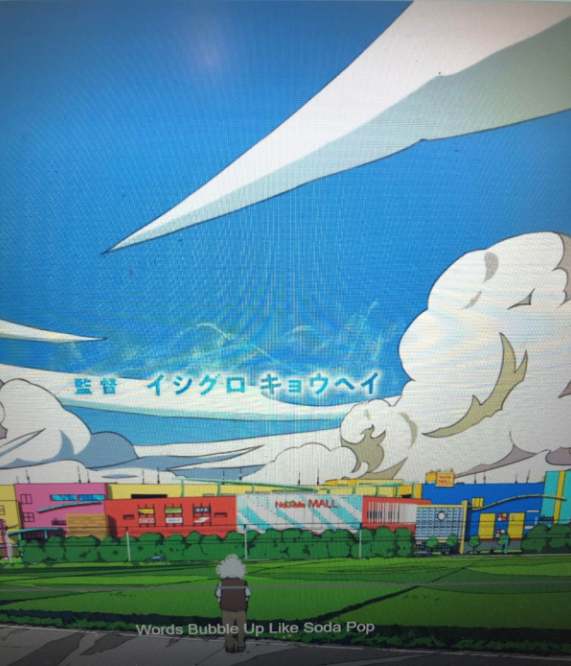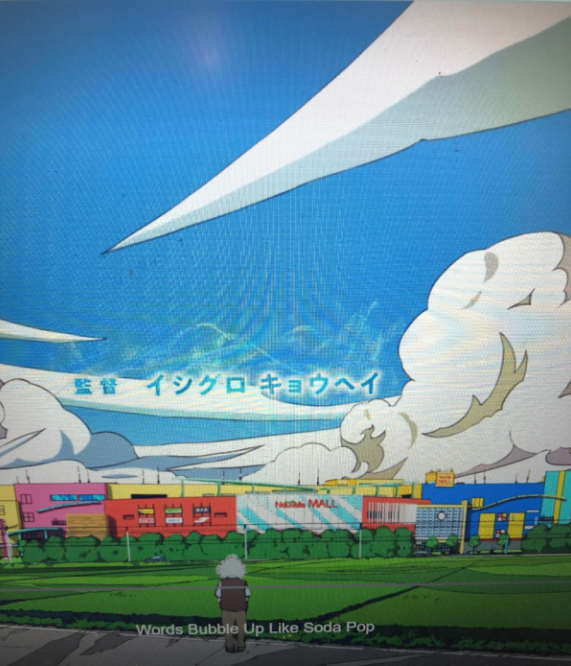 .
The movie is a sweet movie. Of course, there are sad parts, but for the most part, it is a heartwarming story of two teenagers pushing past their own insecurities. If you want a feel good movie, this is the one. It is about an hour and a half and can be found on Netflix. 
Photos by author
Instagram:@timxthyjng
Writer: Timothy Jung
(8/3/2022)
,
.
.
.
.