SPECIAL INTERVIEW
JapanUp! August Issue(vol.178)
J-pop Rising Star Idol group,
Travis Japan
FEATURE INTERVIEW
▶︎ Kaito Matsukura
▶︎ Genta Matsuda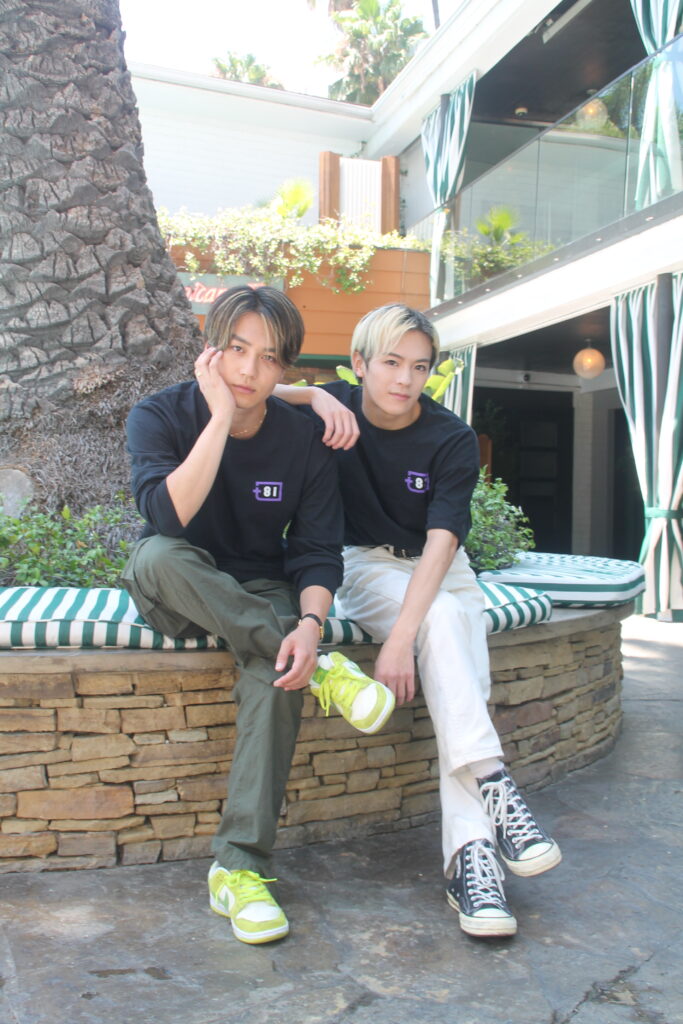 Travis Japan appeared on the TV audition program "America's Got Talent (AGT)" on July 12th and performed their original song "My Dreamy Hollywood." Their synchronized dance and the dynamic and fun performance grabbed the audience and the judges' hearts. The performance video is spread through social media and is receiving worldwide attention. Travis Japan is currently in Los Angeles, taking English classes, dance, and vocal lessons while participating in dance competitions, such as "World of Dance" and the "Prelude Las Vegas" dance competition. Today, Matsukura Kaito and Matsuda Genta talked to JapanUp! for the second interview of the three-part close-up interview series.
Matsukura: "We take dance lessons almost every weekday.  I try to absorb techniques and expression skills from my teachers and other dancers and make them my own.  I sometimes get overwhelmed when I compare myself to other good dancers."
Matsuda: "I am crazily focused in upgrading myself as a performer.  However, it's hard to measure how much I have grown, but it also can be exciting imagining the moment when I can notice my development."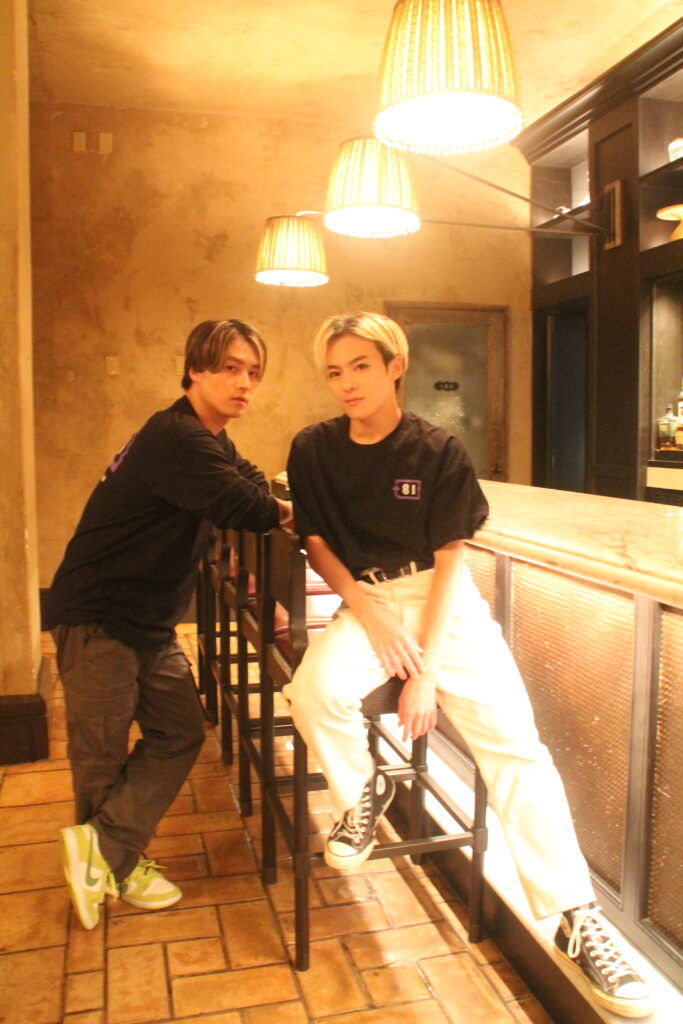 Fans call Matsukura and Matsuda together the "Matsu-Matsu duo" for they are especially close friends in the group, and they have a lot in common.  They often go check vintage clothes shops in downtown or grab lunch together in their free time.  Matsukura, since 2010, and Matsuda, since 2011, have been training under Johnny's entertainment and the two were often appearing on the same stages together.  In 2017, they joined Travis Japan, which had already been formed.
After more than ten years of being active in the industry as idols, it seems like they have turning points in their lives to share.
Matsukura: "When I performed in the play 'Endless SHOCK' by Koichi Domoto, a senior idol from Johnny's, I started to strongly realize that I was able to express something.  Mr. Domoto, the actors, and the dancers taught me to play with my soul."
Matsuda: "For me, when I played a lead role in the movie "The Blue Skies at Your Feet (released in February 2022)," I felt a strong desire to move people's hearts with my acting as it has grown in me.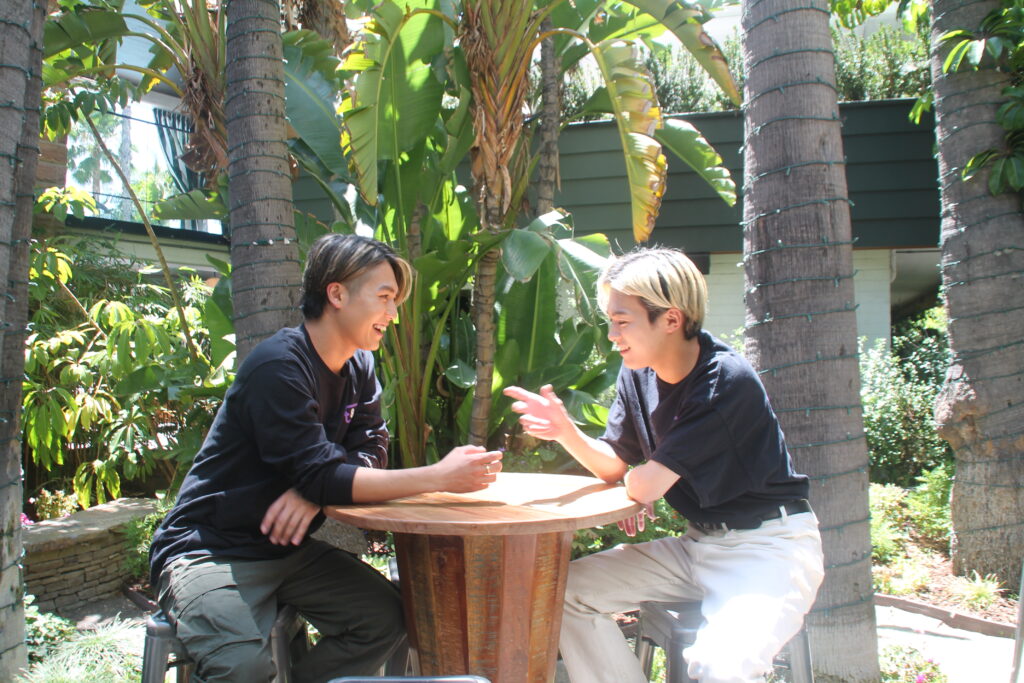 The two said that their next goal as Travis Japan is to debut.  "We are challenging ourselves here in America because we want to respond to the dream of Mr. Johnny (Johnny Kitagawa, the founder of Johnny & Associates), to become an artist and forerunner who entertains the world.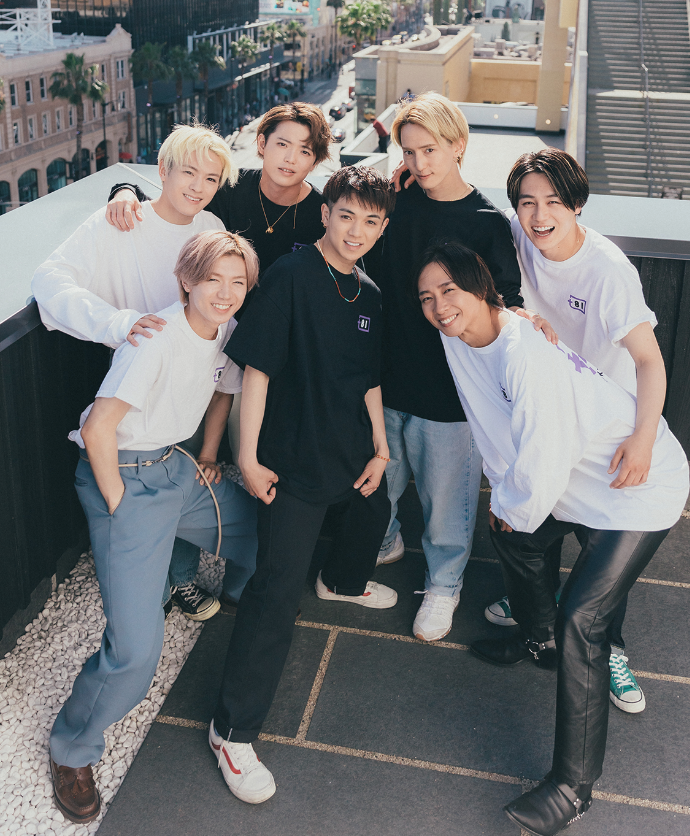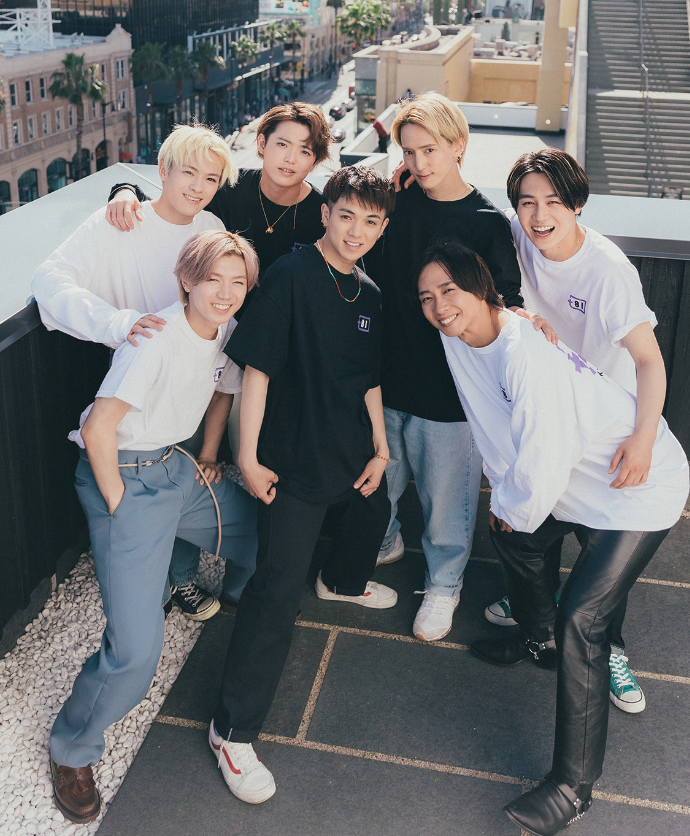 Travis Japan: Who Are They?
A seven-member dance & vocal performance group hailing from one of Japan's most famous entertainment agencies, Johnny & Associates. Travis Japan is currently active as pre-debuted trainees called "Johnnys' Jrs." working hard toward their dream of superstardom.
Since arriving in Los Angeles in March, they have been taking English classes, vocal and dance lessons, and have participated in a number of national dance competitions and local events gearing up for the WOD finals in July.
Instagram:@travis_japan_official
YouTube:Johnnys' Jr. Channel /  +81 DANCE STUDIO