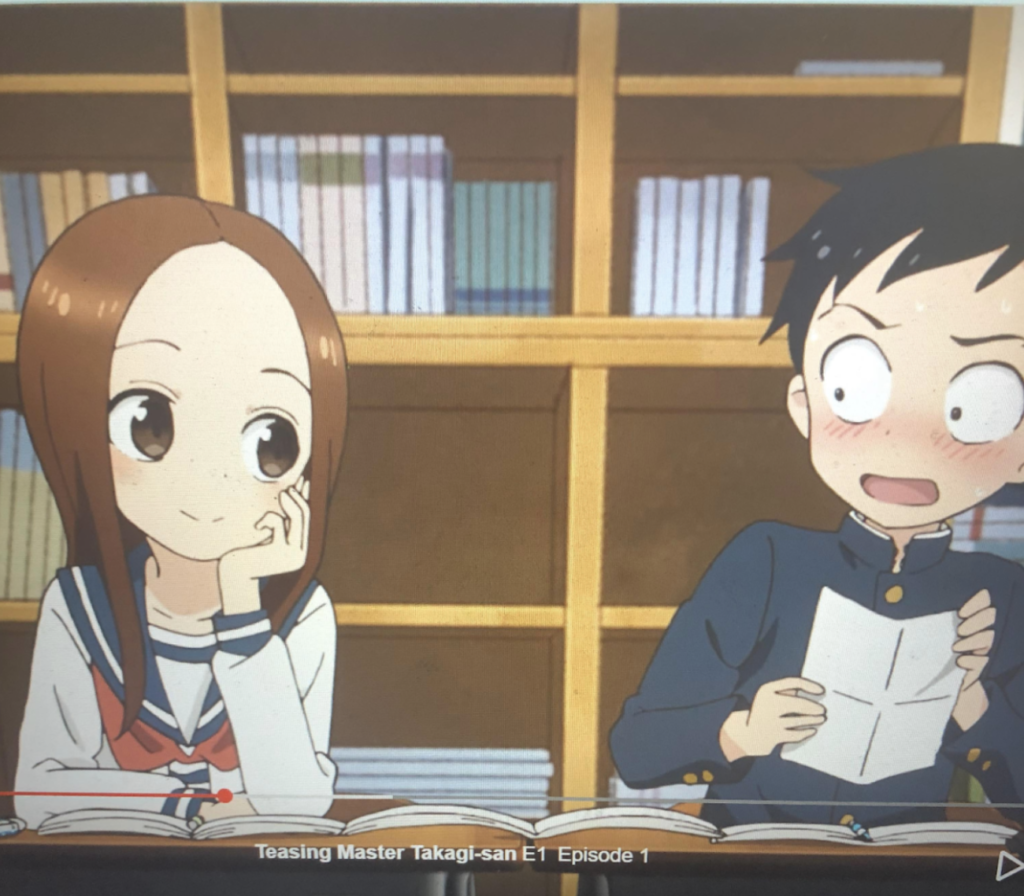 Teasing Master Takagi-san is the story of Nishikata and his daily interactions with his middle school classmate, the titular character Takagi-san. Nishikata and Takagi are in middle school and sit next to each other in class. The anime is seen mostly from Nishikata's point of view. Takagi enjoys teasing Nishikata who gets easily flustered and gives energetic reactions. That is not to say that Nishikata dislikes Takagi's poking and jokes; Nishikata is constantly scheming to try and get Takagi back with one of his own, though he usually fails to do so.
Despite Takagi being the instigator of most of the daily activities between the two, Takagi maintains an innocent demeanor, as if to say "Oh, did I do that?" or "What do you mean?" She usually keeps her cool while Nishikata is the one struggling to keep his cool. Sometimes that may even draw the attention of a teacher in class.
The anime is really cute and heartwarming. Even if Takagi constantly teases Nishikata, it does not come out of malicious intent, and Nishikata does not mind her teasing. They both enjoy their banter and are genuine friends.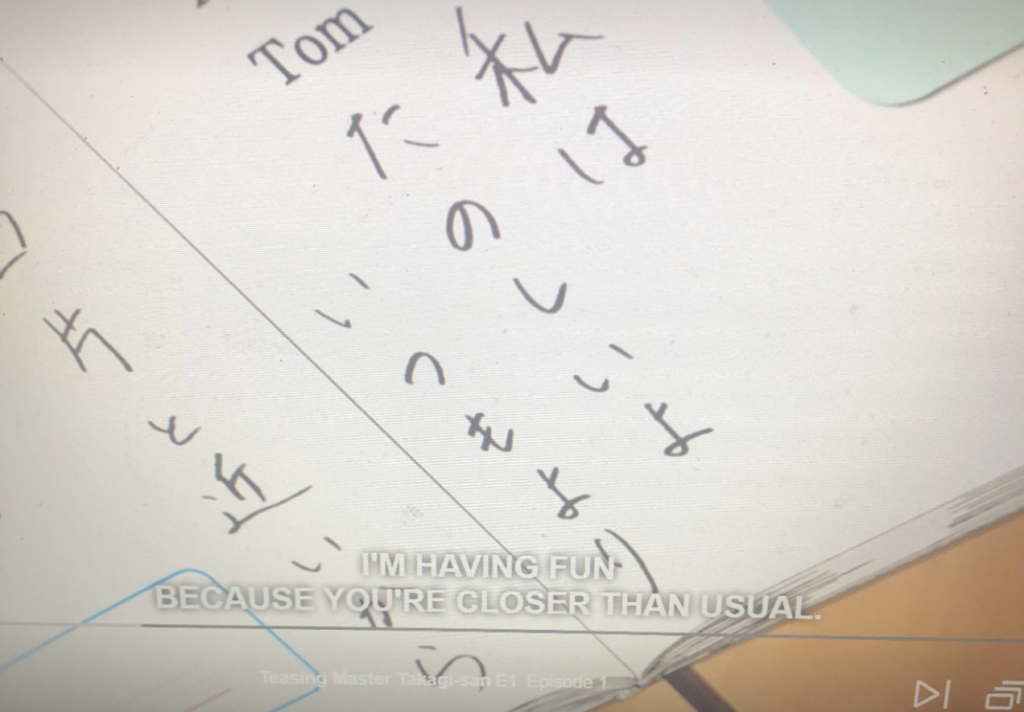 Though Nishikata tends to not take anything at face value because he always thinks he is being set up.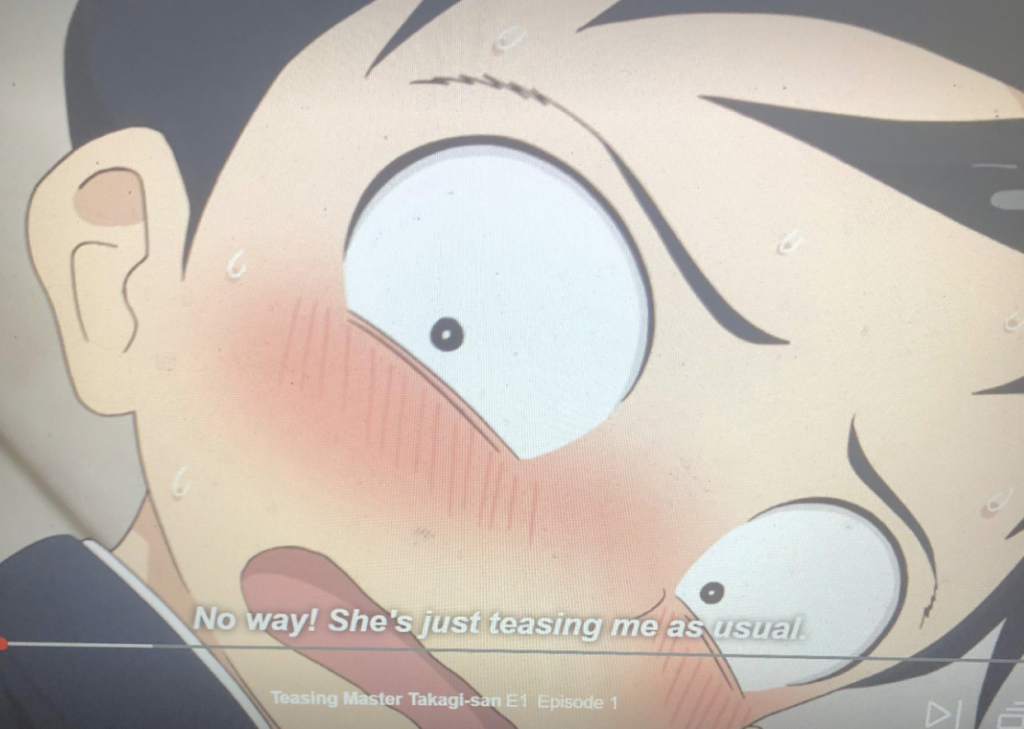 They make plans to hang out outside of school too, although the result is usually the same with Takagi getting the better of Nishikata.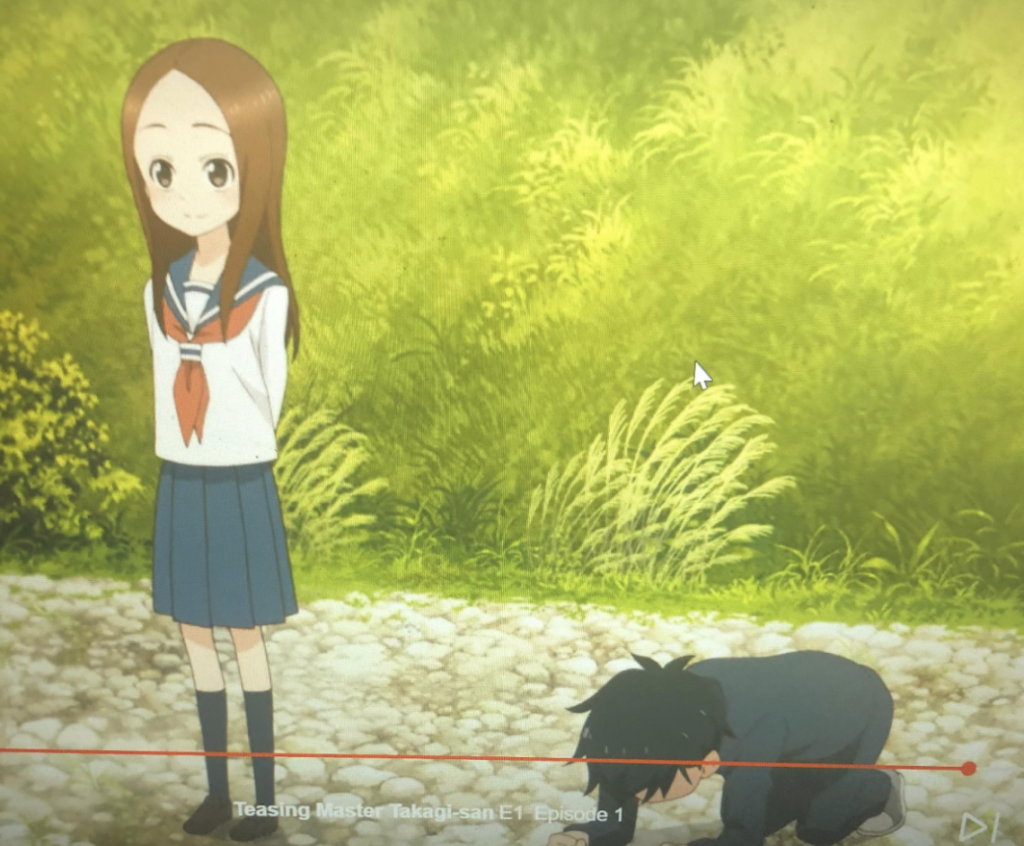 While not much actually happens as this is a slice of life anime, viewers are able to enjoy daily interactions between Nishikata and Takagi just being kids. It may even be nostalgic for some to think about their past time spent in school.
This anime is based on a manga, and the author, Sōichirō Yamamoto, has a spinoff/sequel to this manga series too. So if you enjoy the 1 season that is on Netflix, there is plenty of material for you to consume after! Season 2 is what is on Netflix, but even if you have not seen season 1 you can jump right in. The episodes are a little shorter than traditional anime episodes and usually cover a few different small events. If you use other streaming sites besides Netflix, there are 2 more completed seasons of Teasing Master Takagi-san available as well. Season 3 recently aired during the winter 2022 season, and season 1 came out in 2018.
.
Photos by author
Instagram:@timxthyjng
Writer: Timothy Jung
(9/8/2022)
,
.
.
.
.