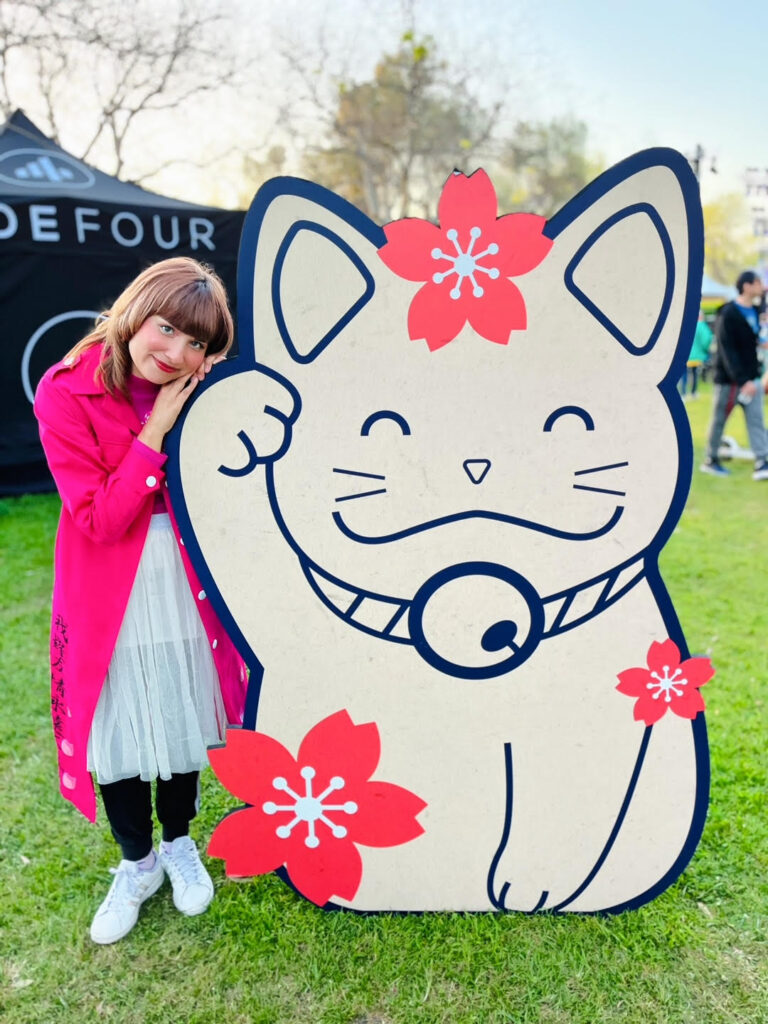 The festival took place this past weekend and was as popular as it has ever been! This is the first year the festival is back since the pandemic. My show was cancelled during the pandemic and it was devastating. It was a realization that I wouldn't be performing for a very long time in person. So once I heard that this festival was back, I was ecstatic!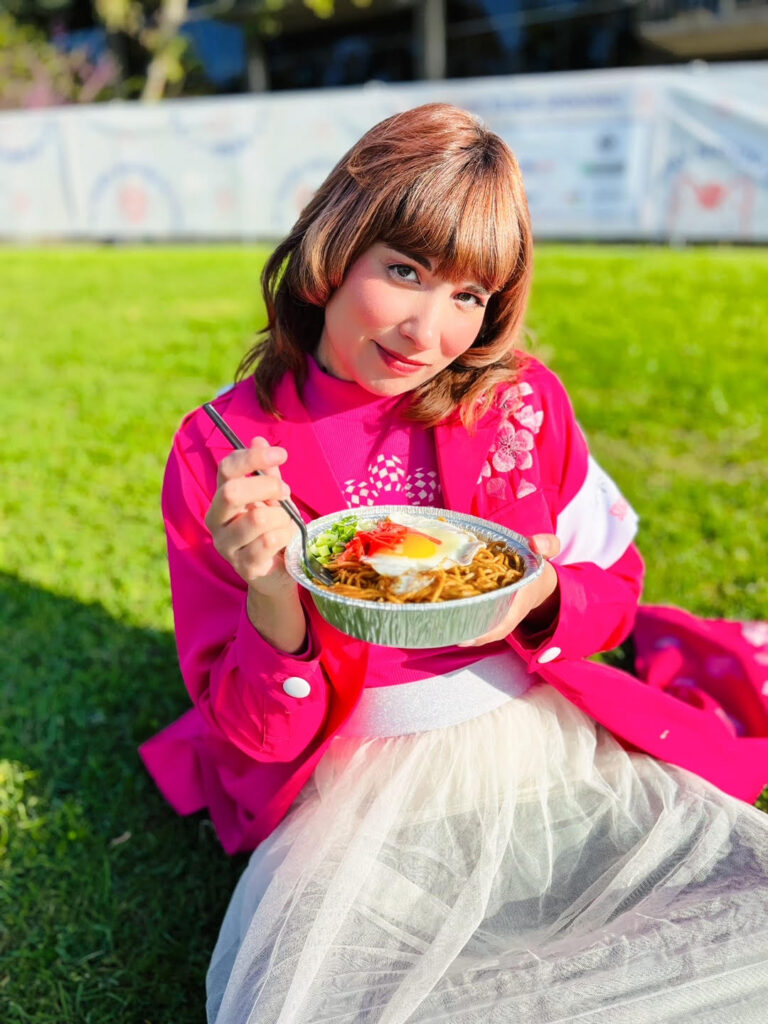 One reason why the OC Cherry Blossom Festival is one of my favorites is because the food is always top notch! My favorite food booth that I see at many festivals is Tokyo Yakisoba. Yakisoba is a staple of Japanese festival food and Japanese food in general. Yakisoba is a Japanese noodle stir-fried dish usually made using soba noodles made from buckwheat flour. The dish first appeared in food stalls in Japan around the 1930s. If you want real authentic yakisoba then you must try Tokyo Yakisoba. They even have a vegan Yakisoba!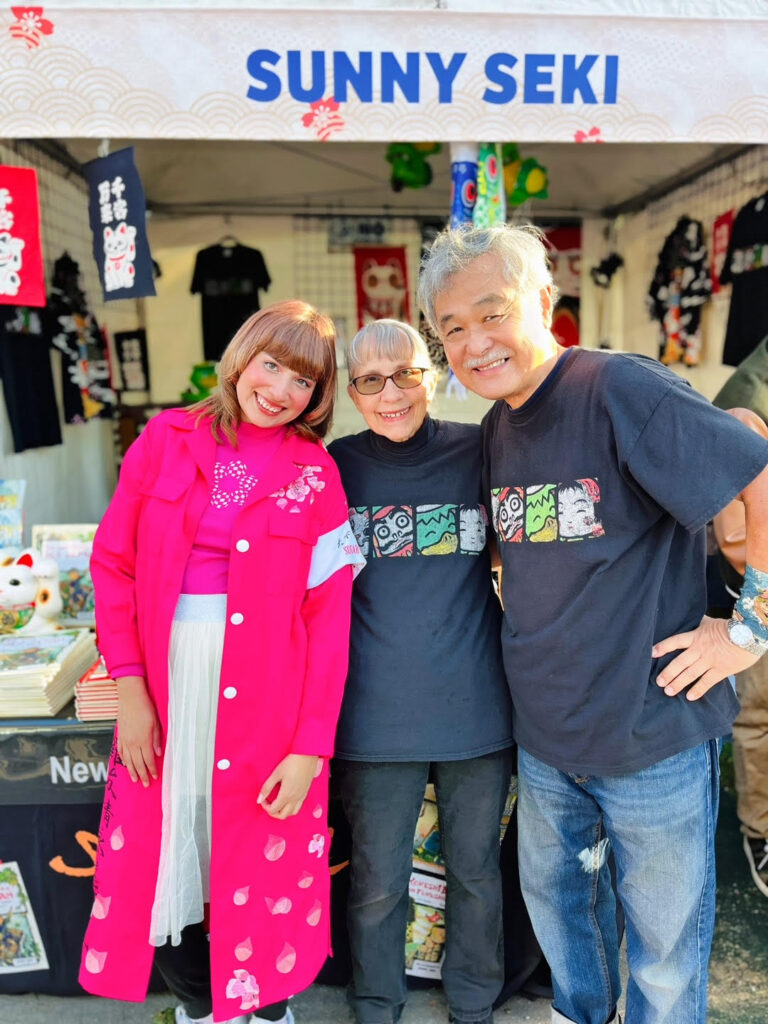 I'm so happy to be a part of this community. I have been performing at Japanese festivals, Anime conventions, and events for years now. With each gig in the book I just meet the most amazing people. Sunny and Judy Seki are a part of the amazing people I have met. Sunny and Judy Seki originally had a photography studio in Rosemead, California where Seki received several awards for his photography. Sunny Seki is a staple at Japanese festivals because he is an award-winning author and illustrator of children's books inspired by Japanese folk tales. He also does shadow puppetry and Japanese senryu poetry. I was so happy to see Sunny and Judy. I can't wait to see them again!
Pika Dude and his brother were at the festival with their amazing Anime booth. I love their booth and always stop by if they are at a festival or Anime convention. They carry rare Anime and Video Game collectibles from Japan! I was so excited to find the Sailor Moon Luna P purse at their booth. I even wore it for my concert!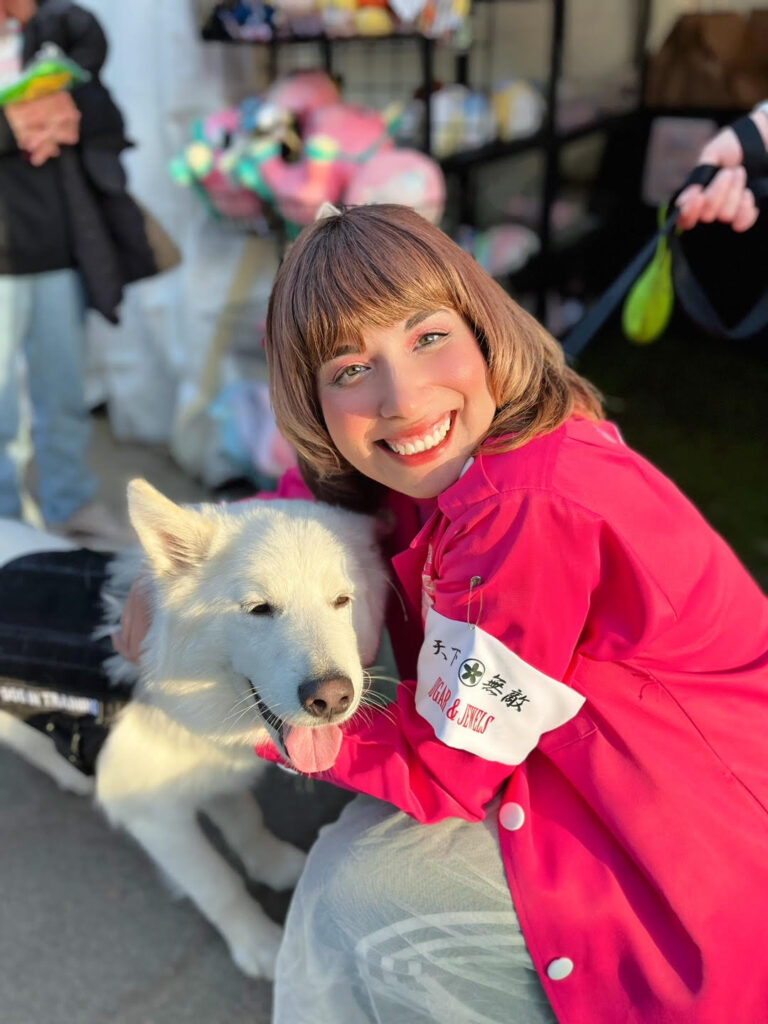 My friends from Anime Topia were also at the festival with their cute puppy Sora!
Anime Topia is a wholesaler of Anime products and have imported items from Japan. They also have rare goods you can not find anywhere. They have a shop located in Irvine. I have found a lot of vintage Sailor Moon merch from their shop. Sorry, but the cute puppy is not for sale.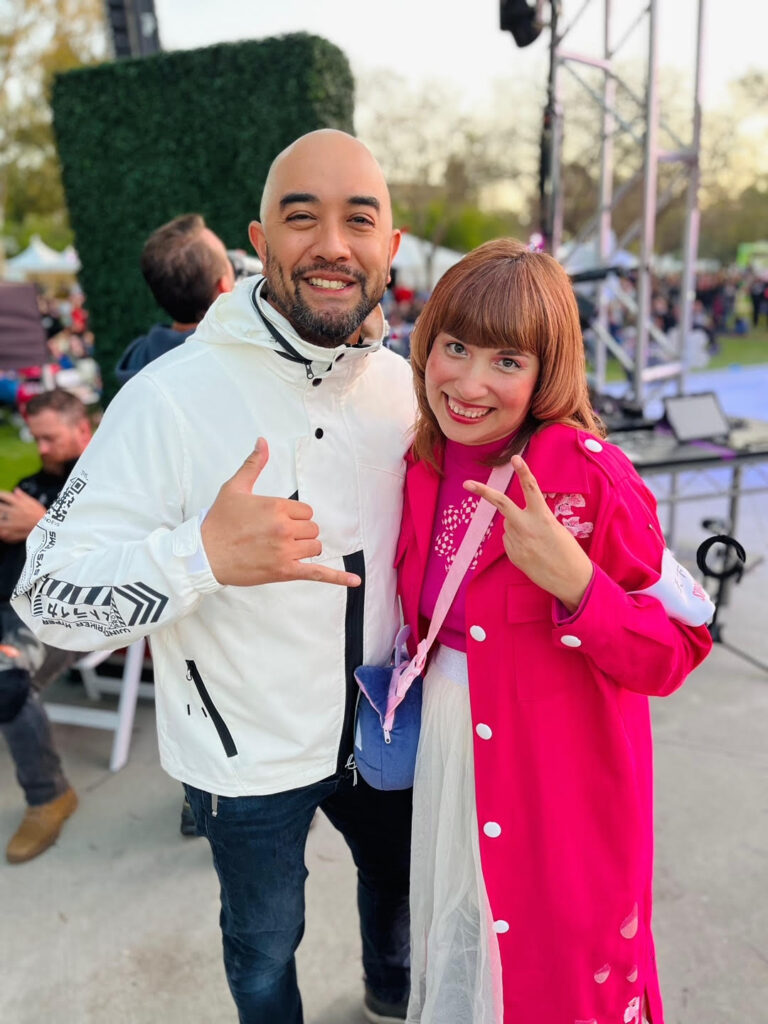 What better host to have than my friend Andrew J Alandy. Andrew is a host, actor, singer, cosplayer, competitive gamer, TTRPG streamer, and voice-over artist. He is so awesome and I was very honored to have him introduce me to the stage for my concert.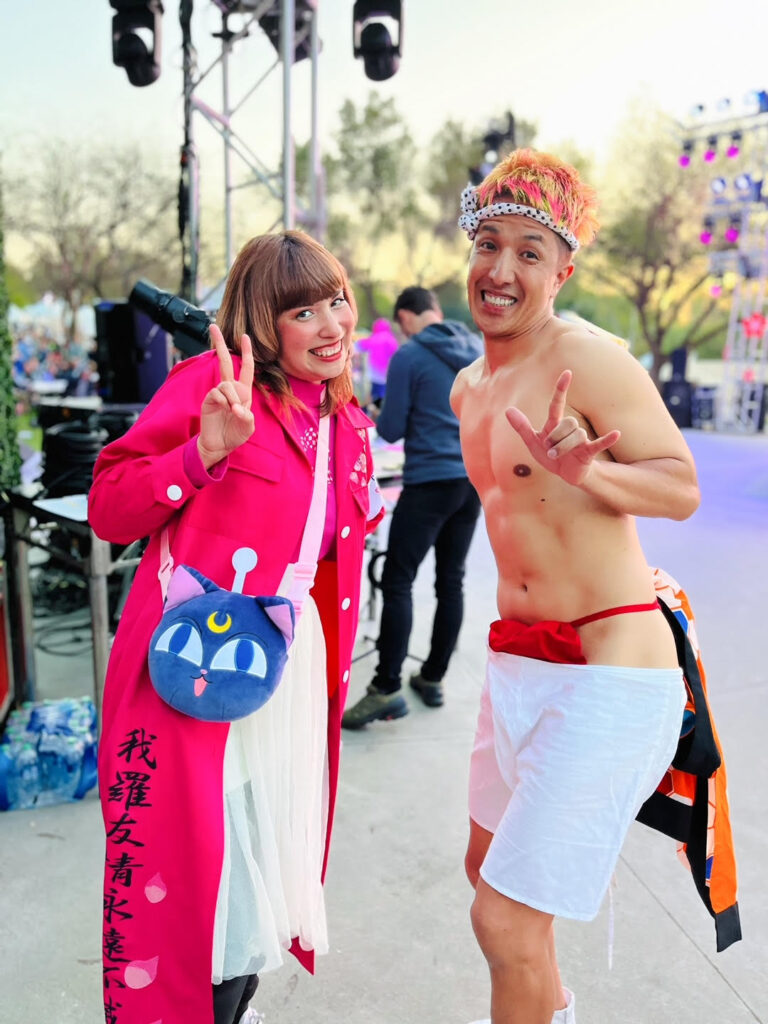 As I was about to go on stage, the Japanese comedian Happy Man just ended his show. I love Japanese comedy and comedians. So I was very happy to see that at the festival.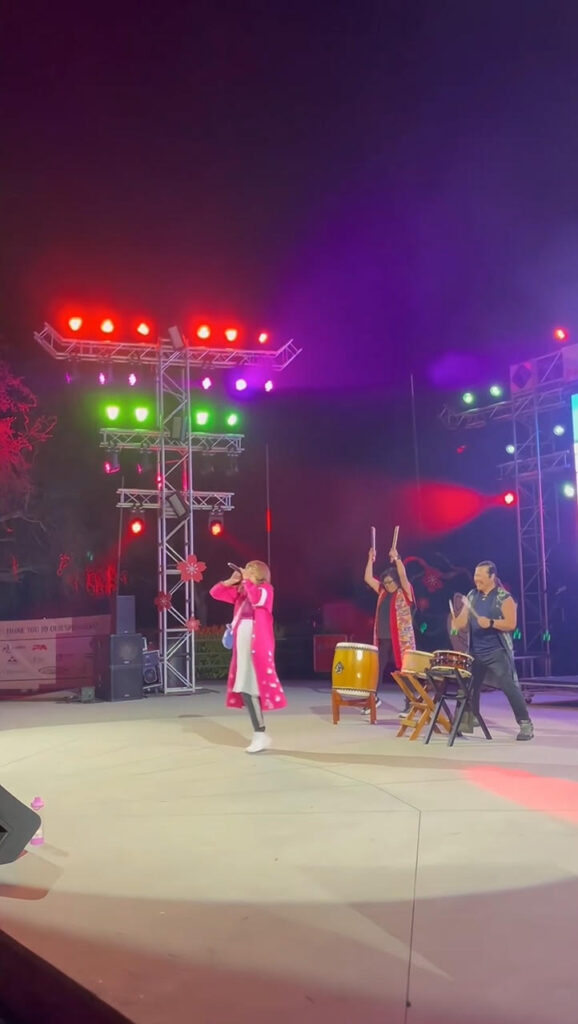 I really want to say a huge thank you to OC Cherry Blossom and Code Four for having me! They always treat me like a superstar. I am looking forward to next year! Make sure to come out to this festival next time! This year was amazing with yummy food, fun entertainment, great friends and awesome community that I'm so proud to be a part of. For my last song which was my original song Ultimate Miku World, my good friends Ryujin Taiko joined me. They brought such a happy energy to my show. I also loved seeing all the little kiddos dancing and enjoying the music. They are the next generation of Anime and Japan loving kids like myself.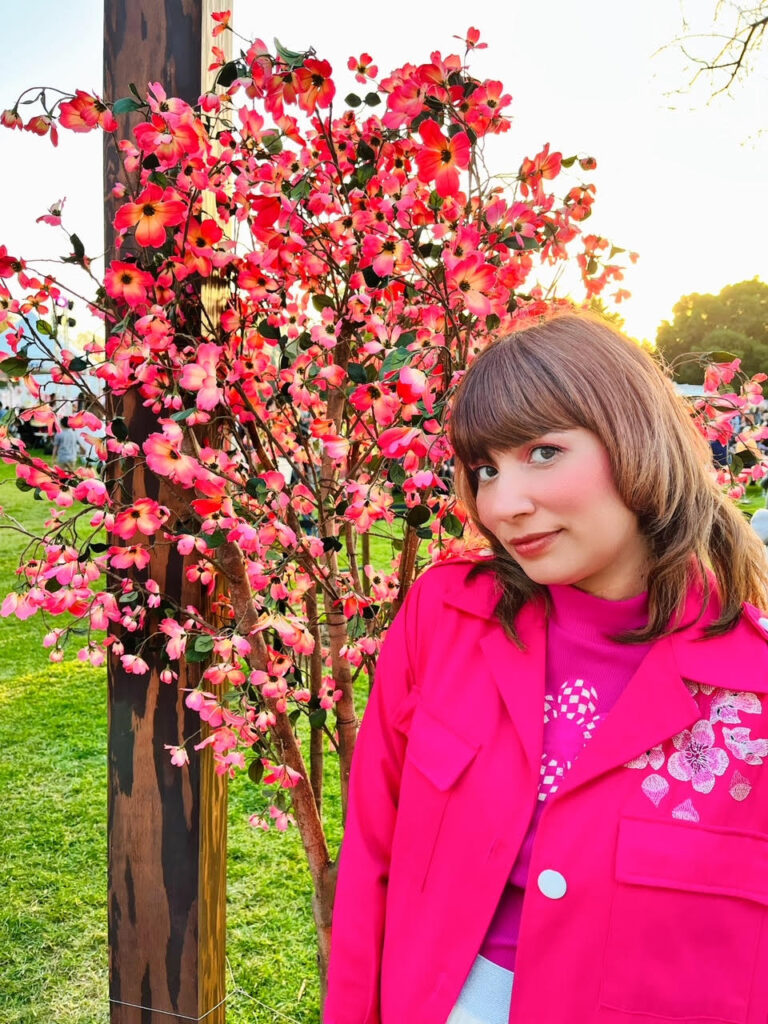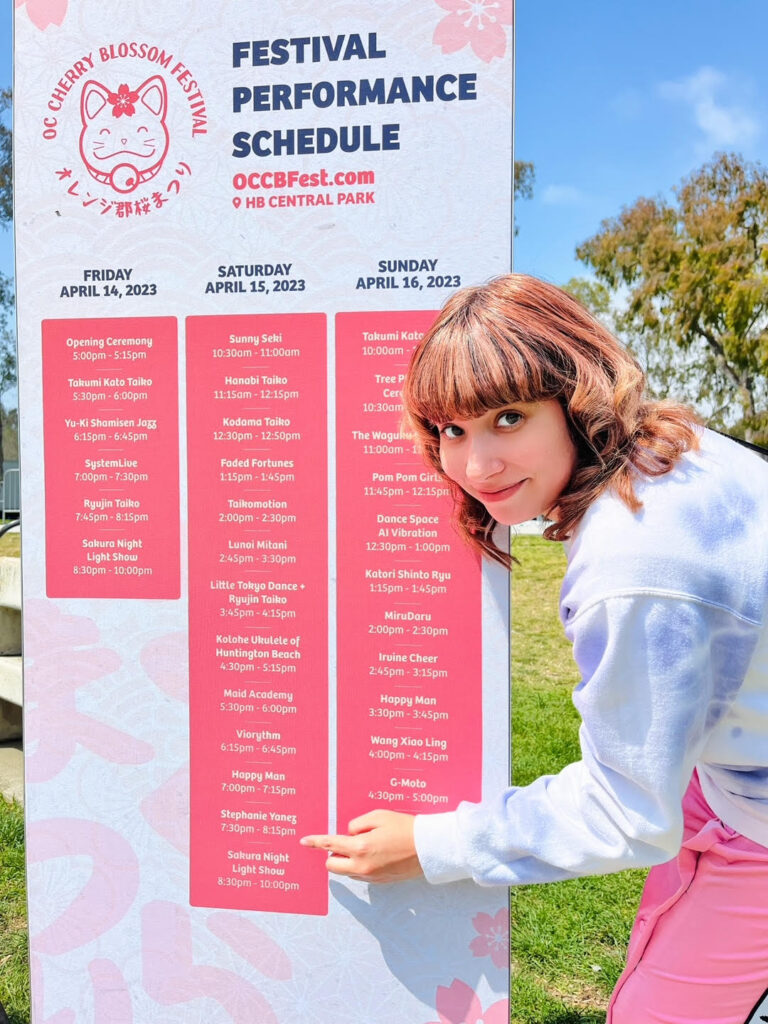 『JAPANESE POP CULTURE NEWS THAT YOU MUST KNOW!!!』
Writer: Stephanie Yanez
Instagram @stephachu
Website https://direct.me/stephachu
(4/18/2023)
,
.
.
.
.