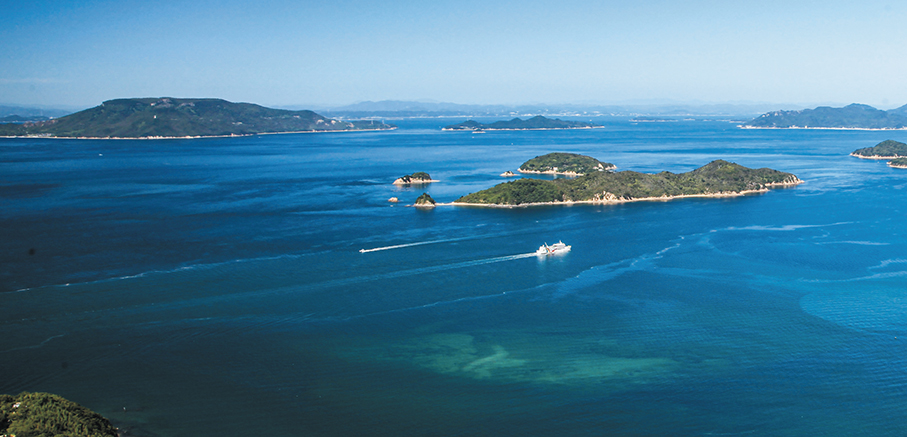 ATT.JAPAN × JapanUp! magazine
November 2022 (vol.181)
Let's Visit Them All!
"Setouchi Triennale" is a big festival that is held once every three years on the islands of Setouchi. Serving as a venue, each island has lots to see not only during the festival but also other times. Here we will introduce attractive aspects of the ten islands.
Shodoshima Island 小豆島
Shodoshima Island is full of picturesque scenery. It is known as the birthplace of Japanese olives and also famous for somen noodle production and soy sauce brewing for more than 400 years.
Michi no Eki (Roadside station)  "Shodoshima Olive Park"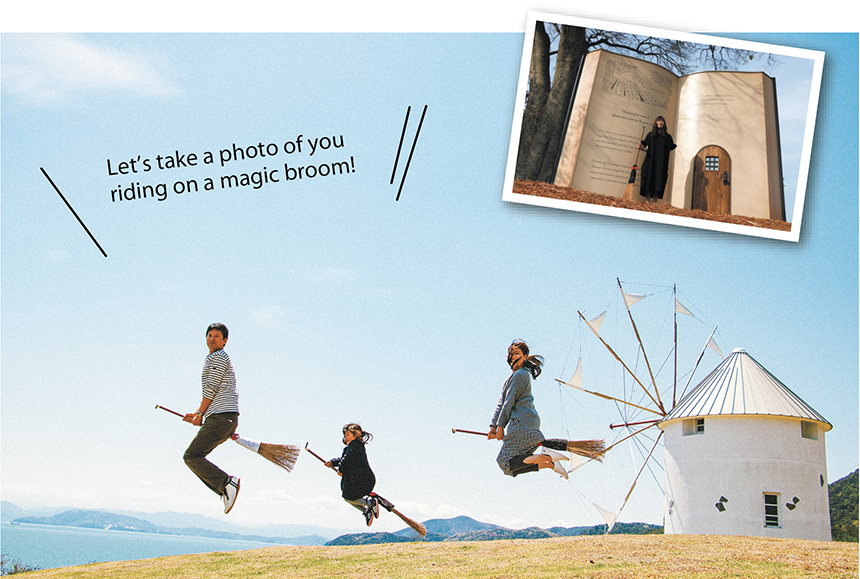 Located on top of the hill looking down upon the Seto Inland Sea, this park has about 2,000 olive trees. The whole location set for "Gu Choki Pan Bakery" in the live action film "Kiki's Delivery Service" has been transferred to this park.
Access: 25 min. by bus from Tonosho Port
Hours: Open everyday
Teshima Island  豊島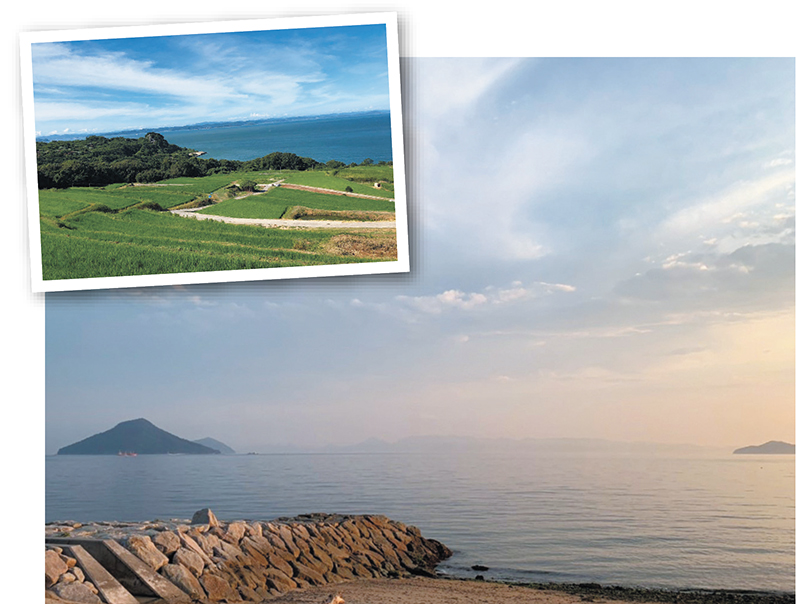 This island has many art spots, including art museums and artistic works that fuse nature and art. It is also known as an island with abundant foodstuffs and ingredients, so it is a perfect place to eat delicious local dishes rich in nutrition.
Naoshima Island  直島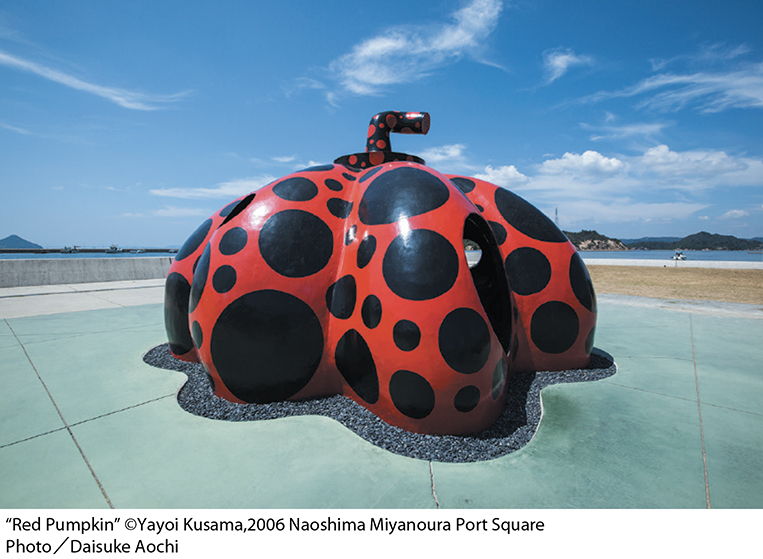 Naoshima, one of the islands in the Seto Inland Sea, is renowned for a number of modern art works. The architecture, art museums, and objets d'art can be seen here and there on the island, fascinating art fans.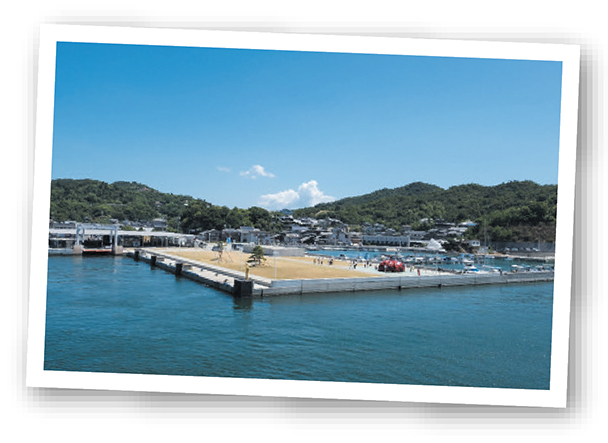 Awashima Island  粟島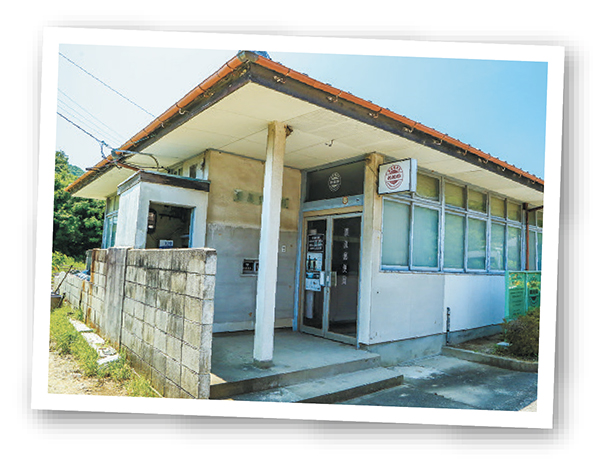 The must-see place for Awashima Island with its quiet and peaceful atmosphere is the "Missing Post Office." It is one of the art projects created during the Setouchi Triennale in 2013. This post office receives and displays cards and letters from all over the world to people unable to receive them, such as those addressed to the deceased or to one's future self.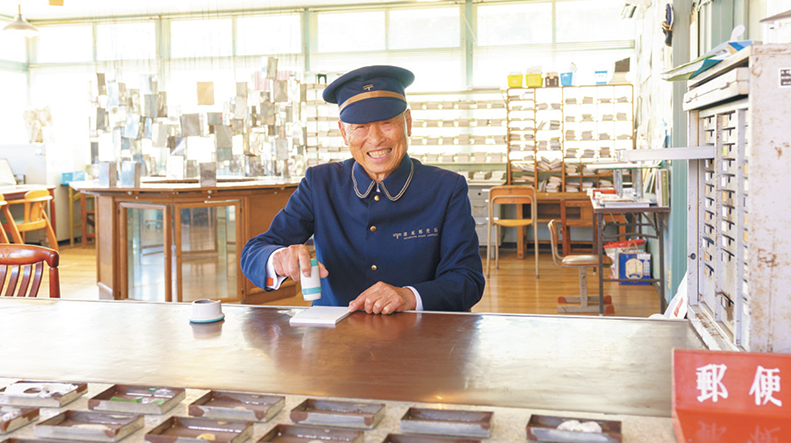 Inujima Island  犬島
This is the only inhabited outlying island of Okayama City, which can be accessed in about 10 minutes by boat from the mainland. It is known as a stone producer, whose stones were used for the stone walls of Okayama and Osaka castles. On this island, various artistic works, including stone art, can be found here and there.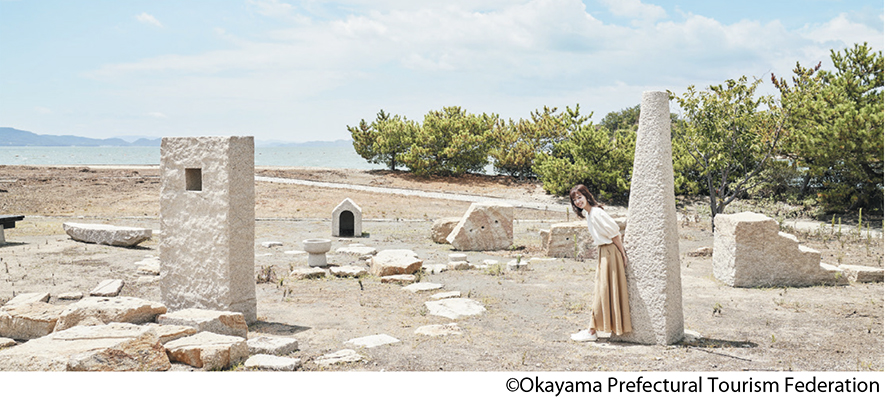 Ibukijima Island  伊吹島
As one of the biggest producers of "iriko," dried baby sardines, which are essential for the soup of "Sanuki udon" noodles, this island has many iriko processing plants.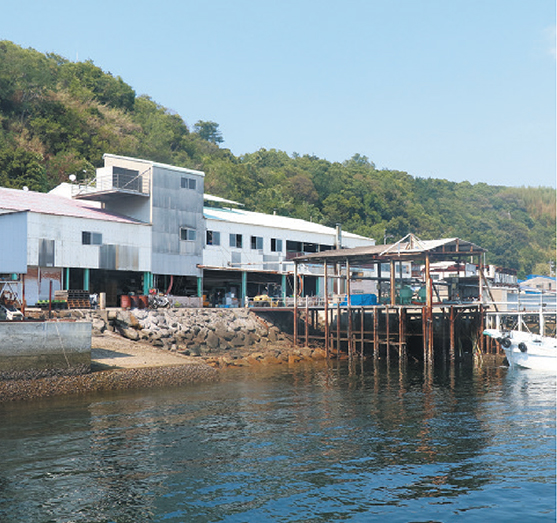 Takamijima Island  高見島
The landscape with the stone walls, slopes, and alley ways makes you feel somehow nostalgic. The island was used for a shooting location for some famous movies, such as "Otoko wa Tsurai yo (It's Tough Being a Man) ."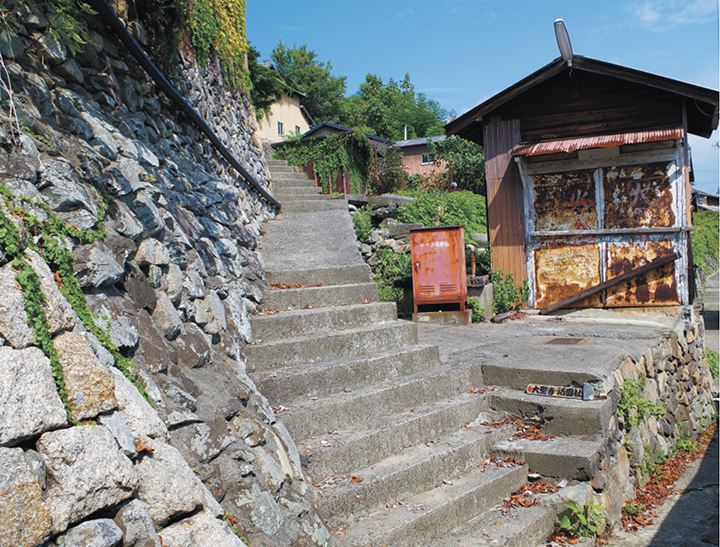 Megijima Island  女木島
Since the mysterious huge cave was discovered on this small island, it has been called an island where a mythical ogre named "oni" lives. You can see motifs of oni here and there on the island. As it takes only about 20 minutes by ferry from Takamatsu Port, the beaches and camping sites are crowded with tourists in summer.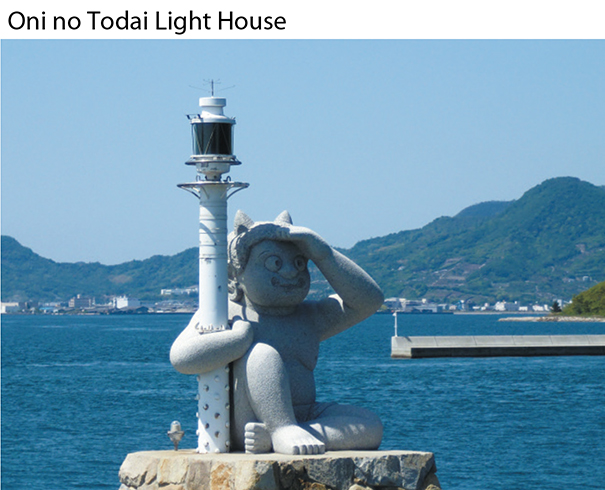 Ogijima Island  男木島
The row of old folk houses and stone walls on the steep slope creates a nostalgic streetscape. A cart called "omba" is an essential item for life on the island. At present, there are various designs for omba available. Enjoy strolling around the island while looking for cute omba.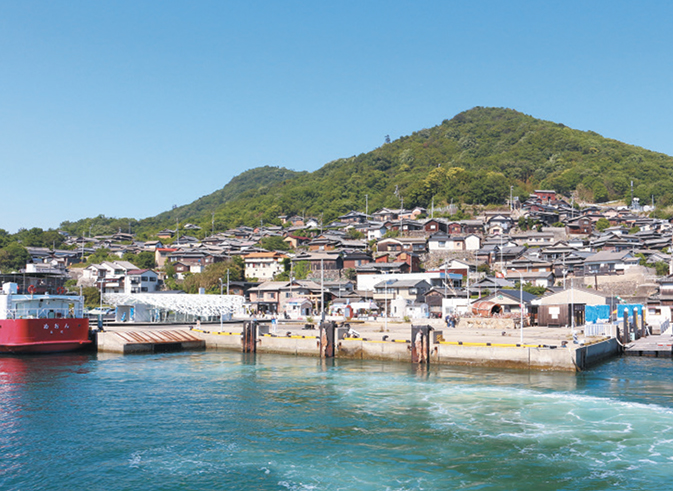 Honjima Island  本島
This island used to serve as a base for the "Shiwaku Suigun," a group of sailors who were known for their excellent boat building and ship handling skills in the past. Enjoy strolling in "Kasashima Preserved District of Historical Streetscape," which was selected as one of the national "Important Preservation Districts for Groups of Traditional Buildings."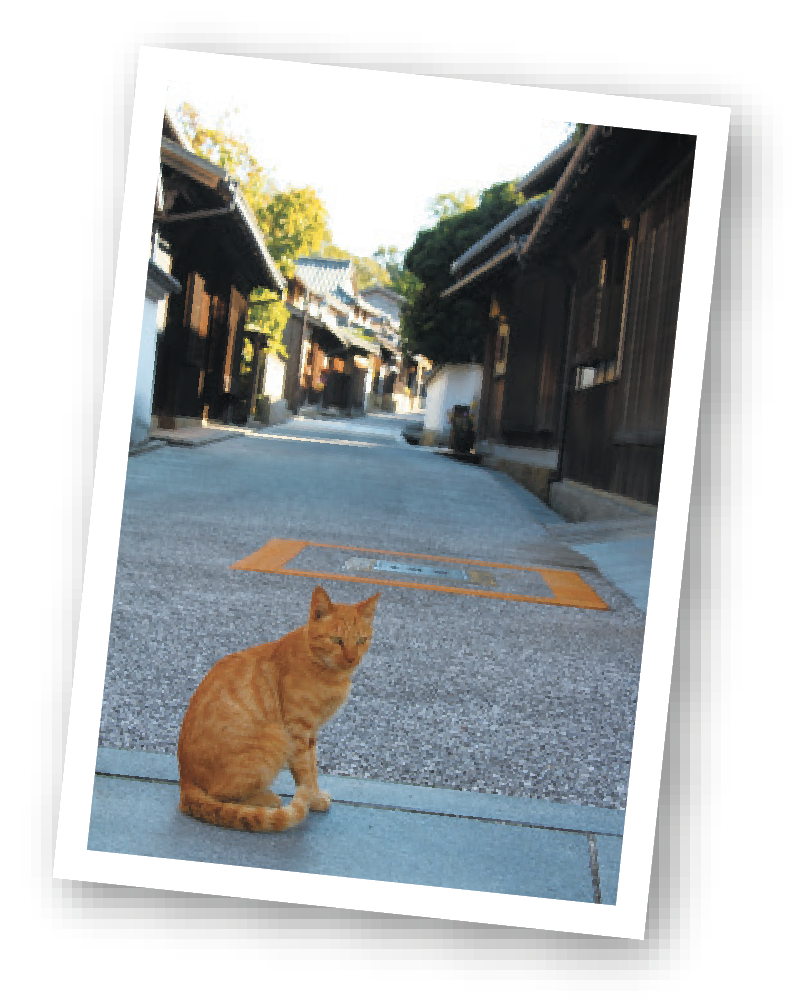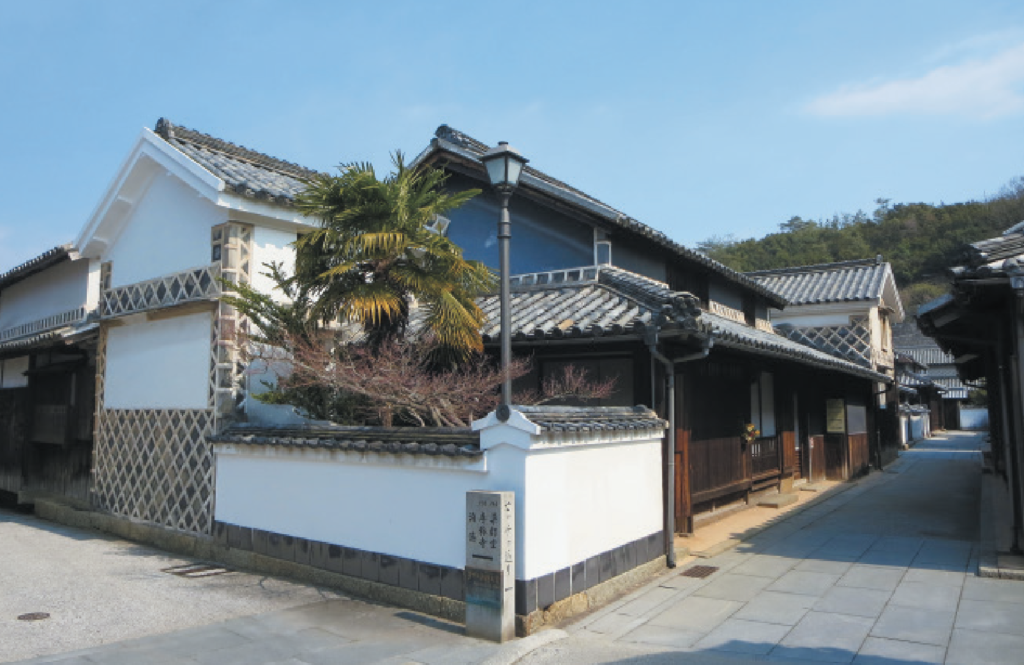 ---
About att.JAPAN
The magazine att.JAPAN is for non-Japanese visiting from overseas and those residing in Japan. This quarterly magazine written in English, Mandarin, and Korean offers a wide range of information about Japan—from travel and sightseeing to various aspects of traditional culture and the latest trends. The magazine is distributed at major airports, hotels, and tourist information centers throughout Japan.
https://att-japan.net/en/
Facebook: att.JAPAN
Instagram: att.japan