✨ FREE BIBIMBAP Musubi & SPAM Musubi ✨
for 5 winners!!!
Omusubi Shop in Tamaen Gardena 🍙
15476 S. Western Ave. #106,
Gardena, CA 90249 (Tozai Plaza)
310-919-8919
Open weekdays
←
BIBIMBAP MUSUBI
Omusubi(white rice with seaweed paper) topped with BIBIMBAP ingredients.
◆ GIVEAWAY entry due is Thursday, FEBRUARY 9th, 2023
◆ Please ensure that you have made arrangements to receive an email from [email protected] for the winner's announcement.
ABOUT LA MUSUBI [ https://www.instagram.com/la_musubi/ ]
「LA Musubi」was launched in TAMAEN Japanese BBQ Gardena to serve Japanese Omusubi with love. Their musubi is always fresh out of kitchen for the best taste! You will meet your favorite musubi among wide variety of menu from standard spam musubi to unique musubi.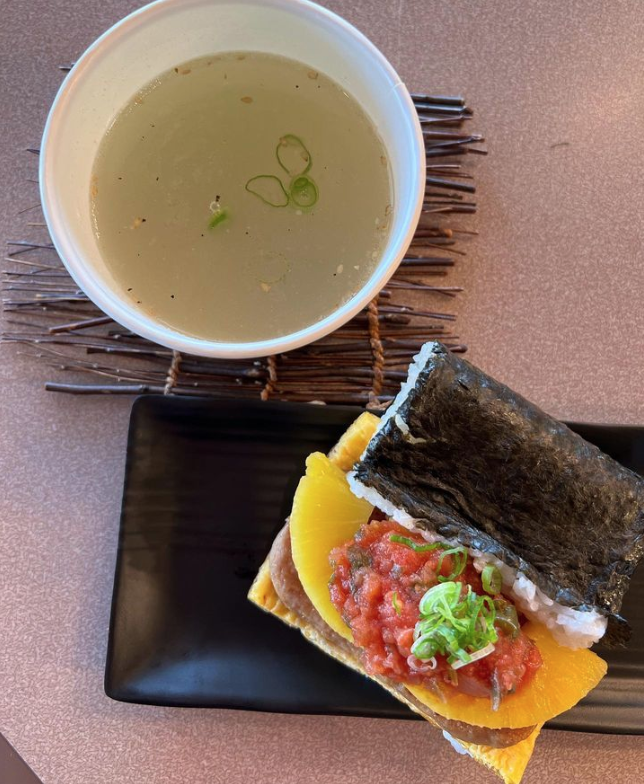 .
.
.
.
.