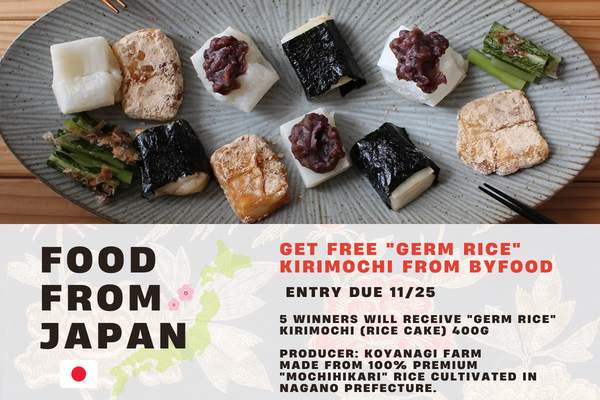 ✨"Germ Rice" Kirimochi (Rice Cake) from byFood✨
for 5 winners!!!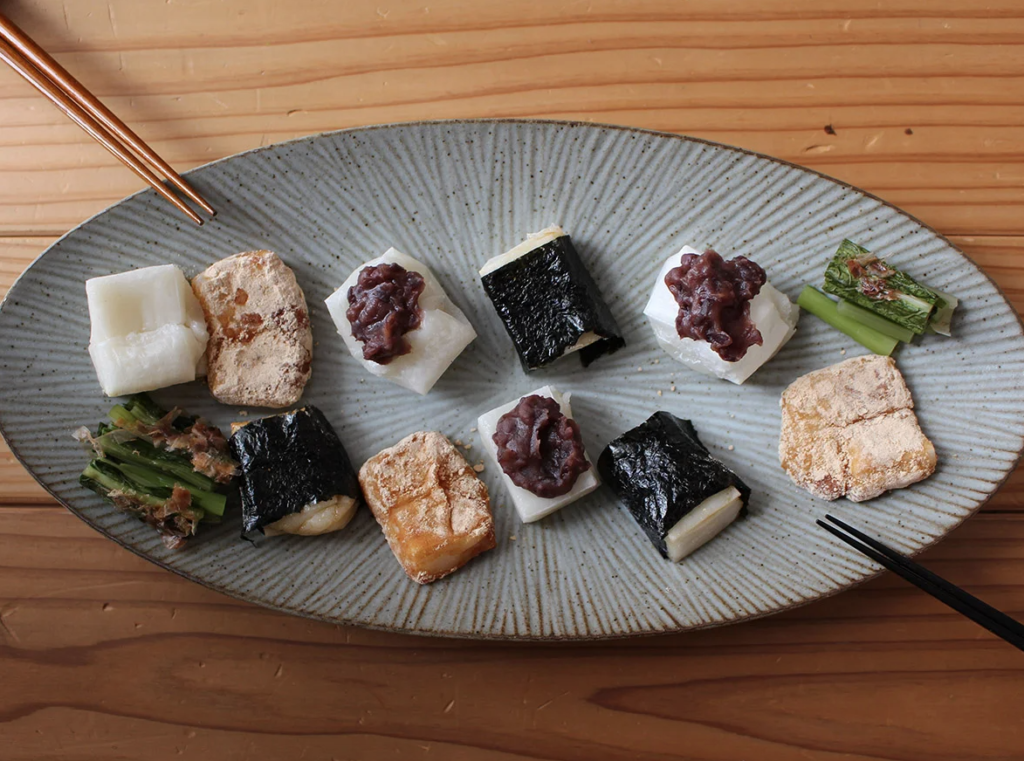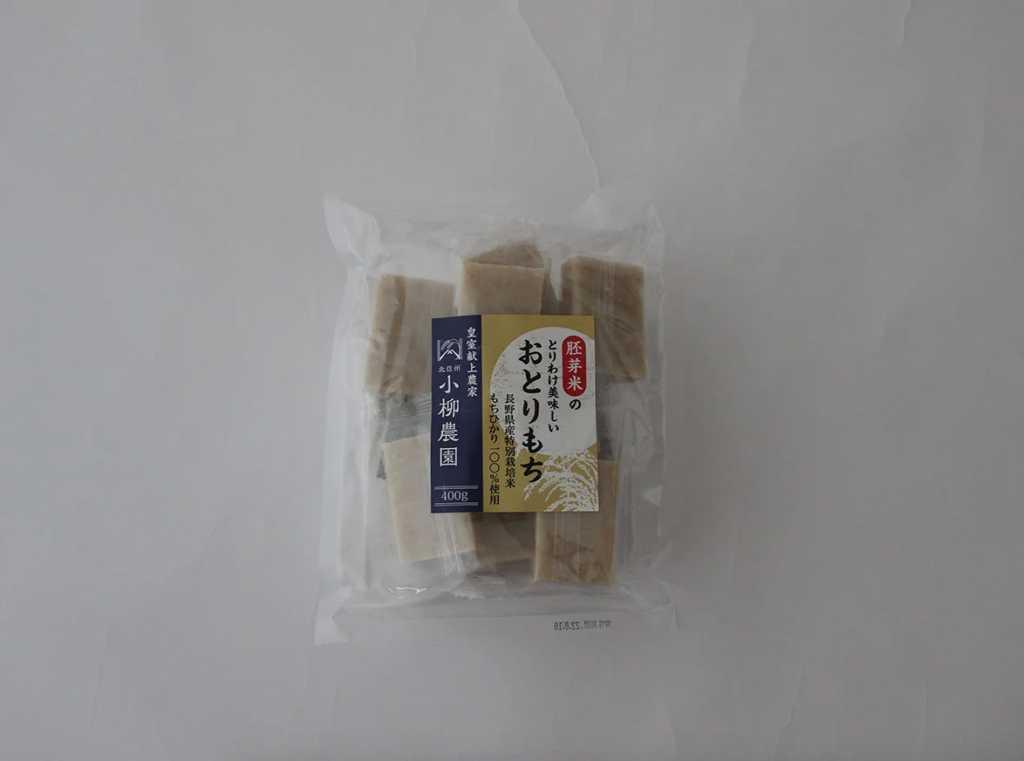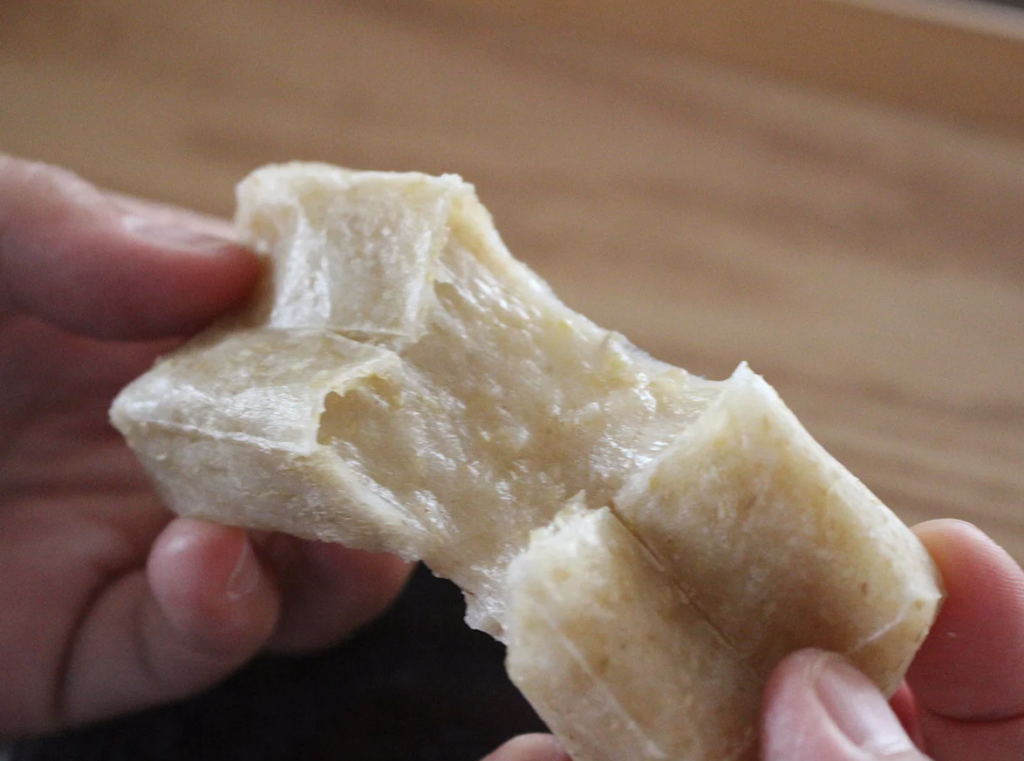 "Germ Rice" Kirimochi (Rice Cake)
400g
Producer: Koyanagi Farm
Made from 100% premium "Mochihikari" rice cultivated in Nagano Prefecture.
Nutritious rice cakes made with a healthy and delicious alternative to brown rice.
ABOUT PRODUCT
◆ GIVEAWAY entry due is Friday, November 25th, 2022.
◆ Please ensure that you have made arrangements to receive an email from [email protected] for the winner's announcement.

・The product will be shipped from Japan (byFood).
・The basic information that we would correct from the winners would be shared with byFood, and byFood may add you in their mailing list.
・JapanUp! Magazine cannot be held responsible for any troubles regarding the product.
ABOUT byFood [ https://www.byfood.com ]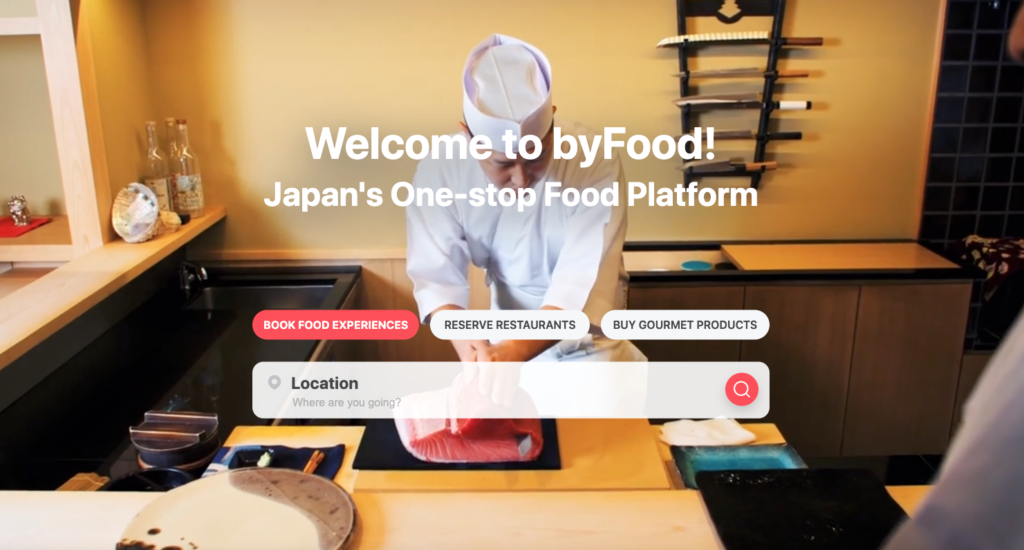 Japan's One-stop Food Platform
ByFood.com is Japan's one-stop platform for foodie travelers. You can book food experiences like cooking classes and food tours, make easy restaurant reservations without using Japanese, and order products from local businesses. ByFood also provide online experiences, blogs about Japanese food trends and culture, and videos featuring Japanese chefs and craftspeople.
.
.
.
.
.