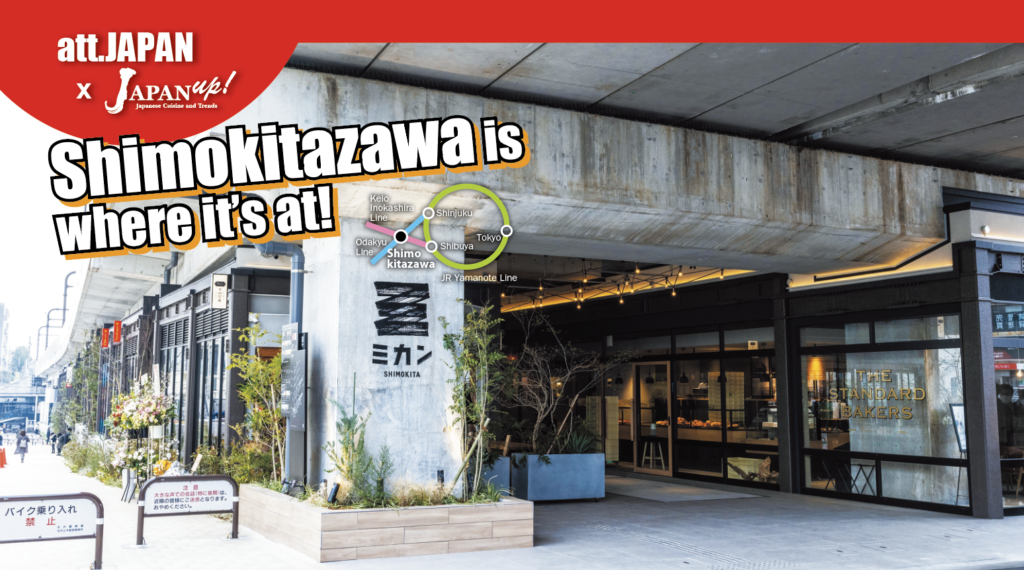 ATT.JAPAN × JapanUp! magazine
December 2022 (vol.182)
Shimokitazawa is where it's at!
Shimokitazawa in Tokyo's Setagaya City. Unique shops come together in this town that fosters a culture of originality. The massive ongoing redevelopment brings with it plenty of new things to see and do. Easily accessible just ten minutes by train from Shibuya or Shinjuku, it's the perfect place to head for a change of scene from the city center!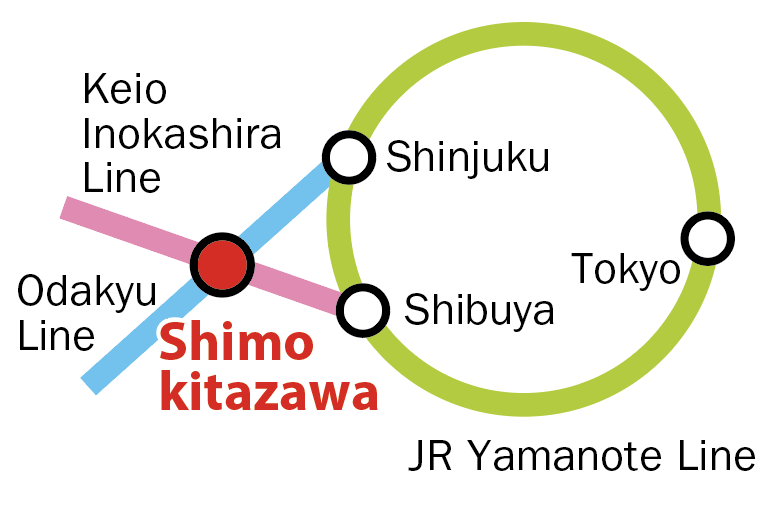 Mikan Shimokita
A new shopping and dining complex that opened on July 28 this year near Shimokitazawa Station on the Keio Inokashira Line.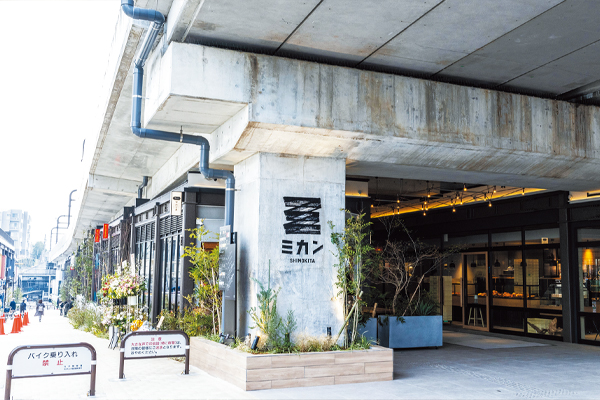 ---
Speaking of Shimokitazawa …
The area has so much to offer, but these three are particularly deep-rooted in Shimokita's image. Many small theaters and concert halls among a wealth of secondhand clothing stores are a scene found only in Shimokitazawa.
The City of Theaters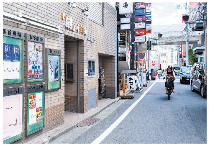 The sight of many small theaters and show bills posted throughout the town makes us feel close to the world on stage.
The City of Music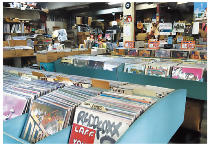 Flash Disc Ranch
A store carrying secondhand imported records, open since 1982.
The City of Secondhand Clothing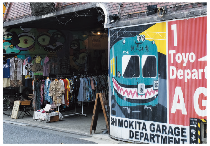 Toyo Hyakkaten
(Shimokita Garage Department) Stores selling used clothing and accessories gather in this garage.

A new kid on the block "Shimokita Senrogai" (Shimokita Railroad Street) opened May 2022!
Since the Odakyu Line was moved underground, the site of the former track running from Setagaya Daita through Shimokitazawa to Higashi-Kitazawa stations has become the new urban playground Shimokita Railroad Street. All 13 areas fully opened in May 2022.
BONUS TRACK
Japan's "shotengai" shopping street is reimagined as its own little town with houses that double as restaurants, shops, and plazas. Here you'll find a collection of unique shops where you can meet the owners, who range from sole proprietors to young people in search of a new challenge.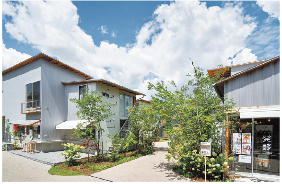 Yuen Bettei Daita
An inn in the city center with open-air hot spring baths fed by waters brought from Hakone, a famous onsen area in Kanagawa Prefecture. Relax amid an atmosphere as serene as a ryokan in a mountain village, even while in Tokyo. Choose from a range of dining and day trip onsen packages as well.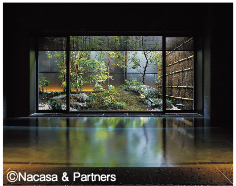 A decade living in Shimokitazawa!
Lisa, a writer of many articles showcasing Japan, tells us about her beloved Shimokitazawa!
---
In the past few years, curry shops have proliferated to the point where Shimokitazawa is now known as "sacred ground for spice curry." Even in such a fiercely competitive market, there's a crowd lined up every day at this soup curry shop. The spicy excitement of the curry piled high with vegetables and meat will have you coming back again and again.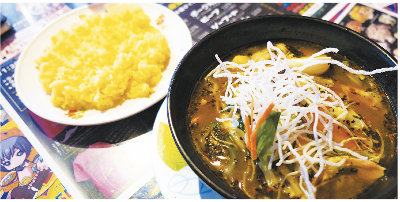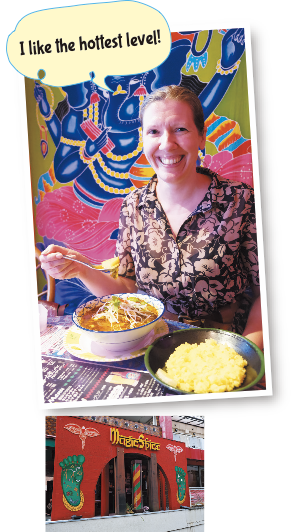 ---

A store specializing in lattes with an attached art gallery. Enjoy the classic flavor and latte art crafted by the barista. With its calm atmosphere, the cafe is the perfect place for a rest. You can also experience making latte art.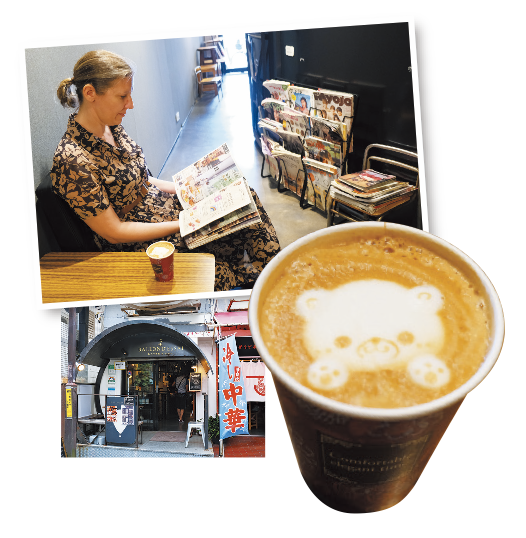 ---

Shimokitazawa's streets overflow with antique shops. Focused mainly on Japan-made interior goods from the 1970s, the shop offers a stellar lineup of retro pop furniture and homeware. Step into another age and enjoy the good ol' days of Japan.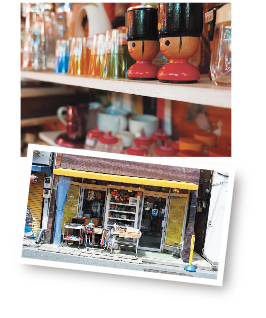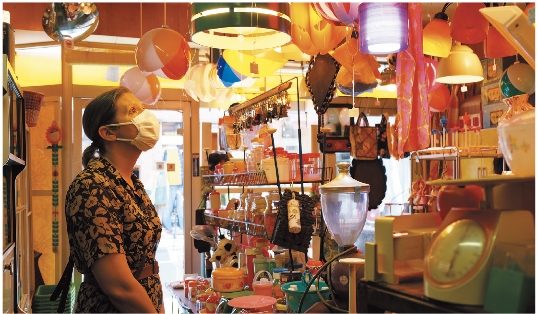 ---

A well-established Japanese tea specialty store whose staff includes a "10th Level Chashi (tea master)," the pinnacle of achievement in the Japanese tea industry. In October 2021, it relocated to "reload," one of Shimokita's newest complexes. The rich flavor of the matcha latte is unparalleled.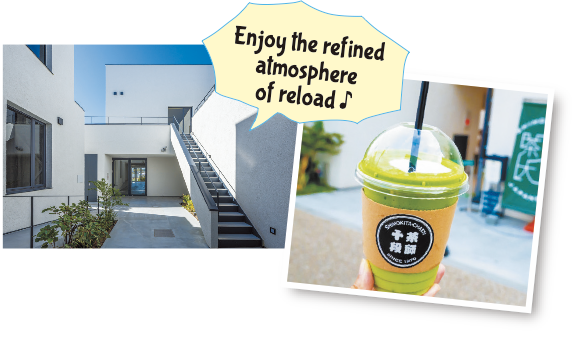 ---
About att.JAPAN
The magazine att.JAPAN is for non-Japanese visiting from overseas and those residing in Japan. This quarterly magazine written in English, Mandarin, and Korean offers a wide range of information about Japan—from travel and sightseeing to various aspects of traditional culture and the latest trends. The magazine is distributed at major airports, hotels, and tourist information centers throughout Japan.
https://att-japan.net/en/
Facebook: att.JAPAN
Instagram: att.japan