Nagano Gourmet are gathered here!!!
NAGANO FAIR
Nagano Food Products featured at Nijiya Market Torrance for limited time!😋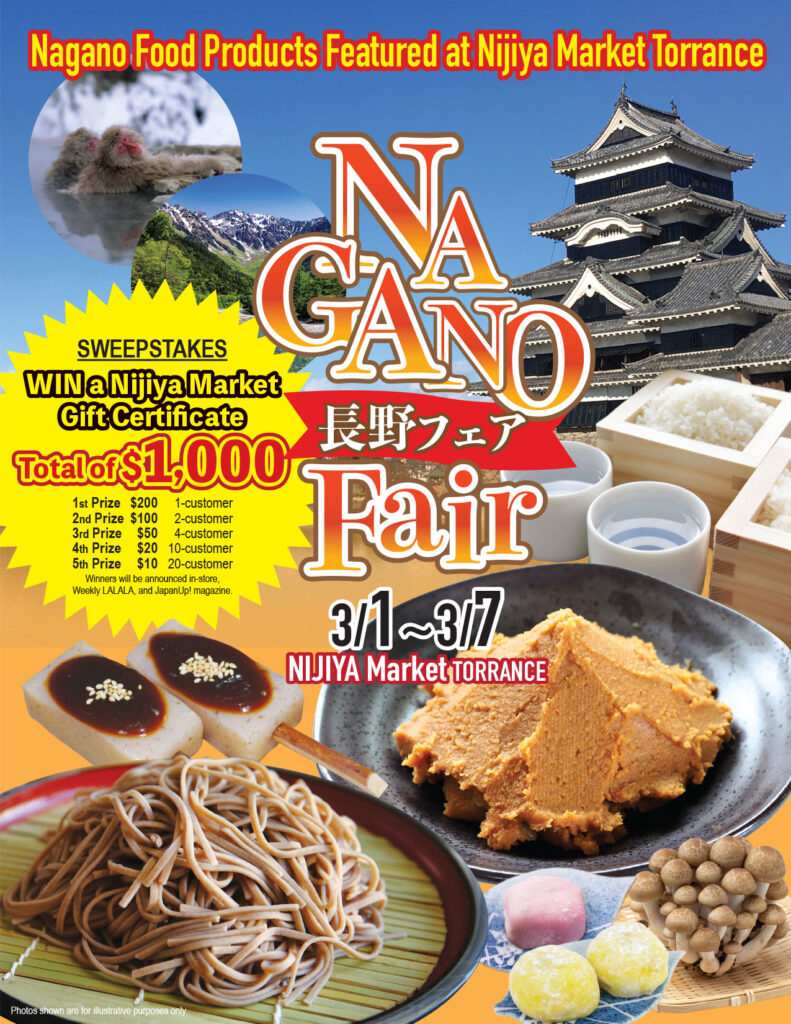 SPECIAL SWEEPSTAKES【Total $1000】
Win a Nijiya Market Gift Certificate
All you have to do is stop by and sign up at the booth☝🏼
1st Prize:$200 1-customer
2nd Prize:$100 2-customer
3rd Prize:$50 4–customer
4th Prize:$20 10-customer
5th Prize:$10 20-customer
Winners will be announced in-store, Weekly LALALA and JapanUp! Magazine.
DISCOVER MORE ABOUT NAGANO, JAPAN👀
Nijiya Market Torrance
2121 W 182nd St, Torrance
9am-10pm
https://www.nijiya.com/