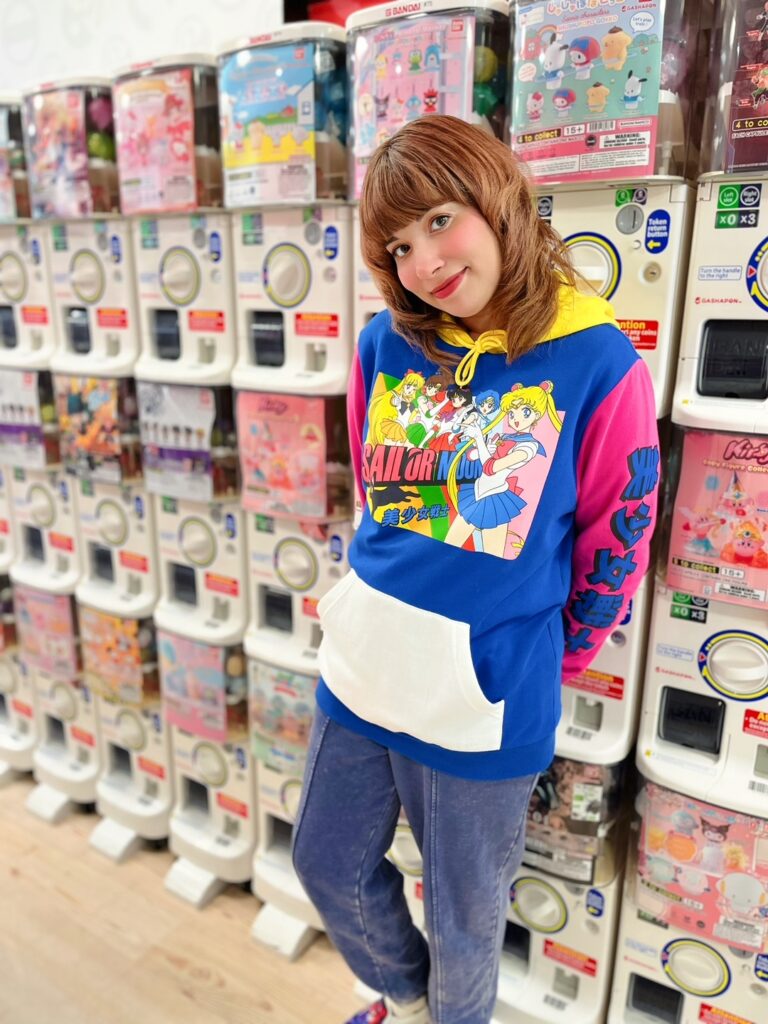 I was invited to check out the new Gashapon shop by Bandai in Little Tokyo! Gashapon (ガシャポン) are coin operated toy vending machines and is a trademark of Bandai. The toy vending machines originated in the 1960s and became popular in Japan and elsewhere. "Gashapon" is an onomatopoeia from the two sounds "gasha" which is for the hand-cranking action of a toy-vending machine and "pon" for the toy capsule landing in the tray.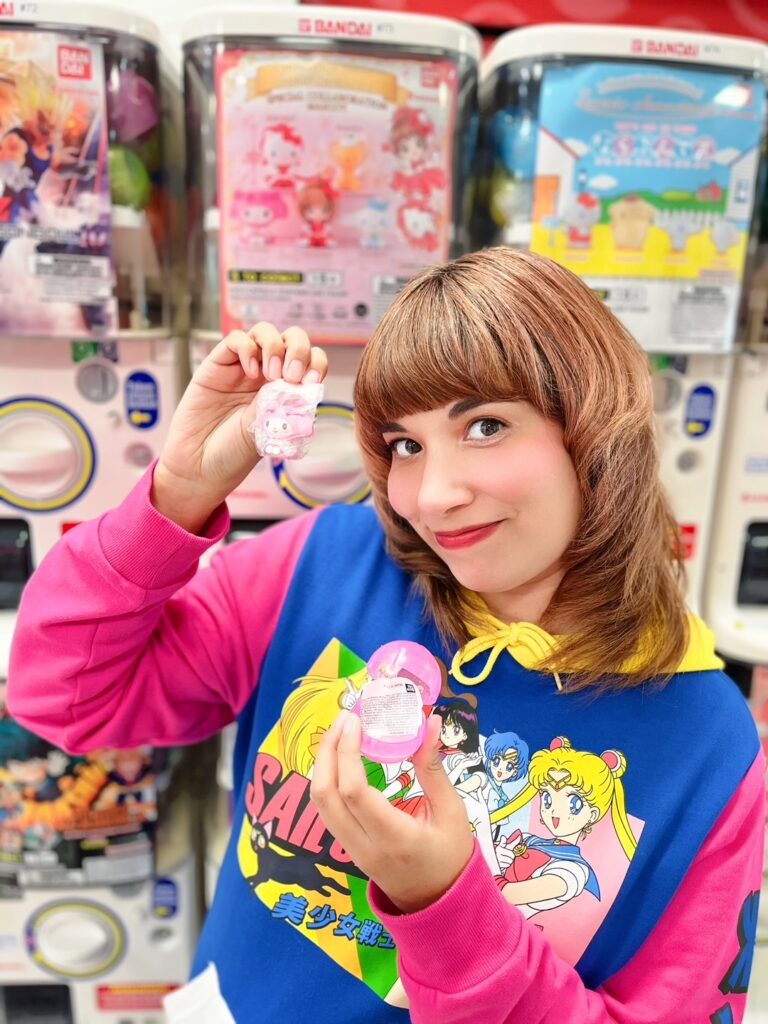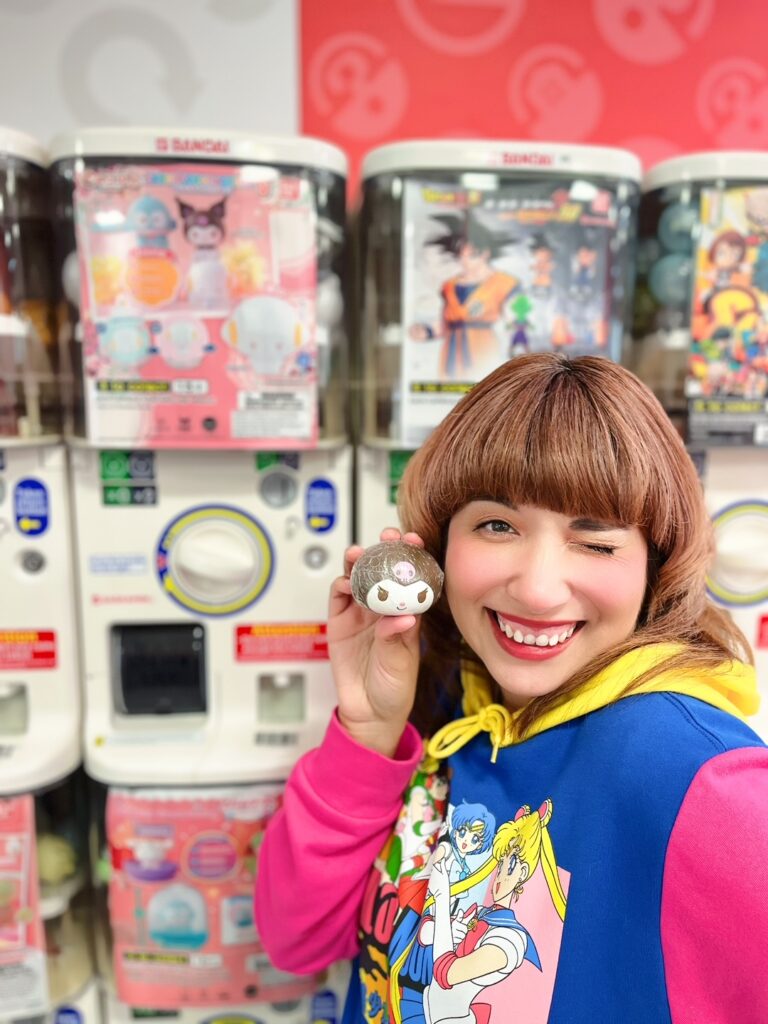 If you know me you know I love Gashapon! When I perform in Japan I always hit up Gashapon shops. So when I heard a whole shop dedicated to Gashapon will be opening up in Little Tokyo, I was ecstatic! Some capsule machines have been seen state side at malls here and there. But this new shop in Little Tokyo has the biggest  amount of Gashapon machines I have ever seen in the US with over 200 machines! The toys inside the Gashapon feature popular characters from new capsule series like CardCaptor Sakura, Dragon Ball, Animal Crossing, and Sanrio. Just to name a few.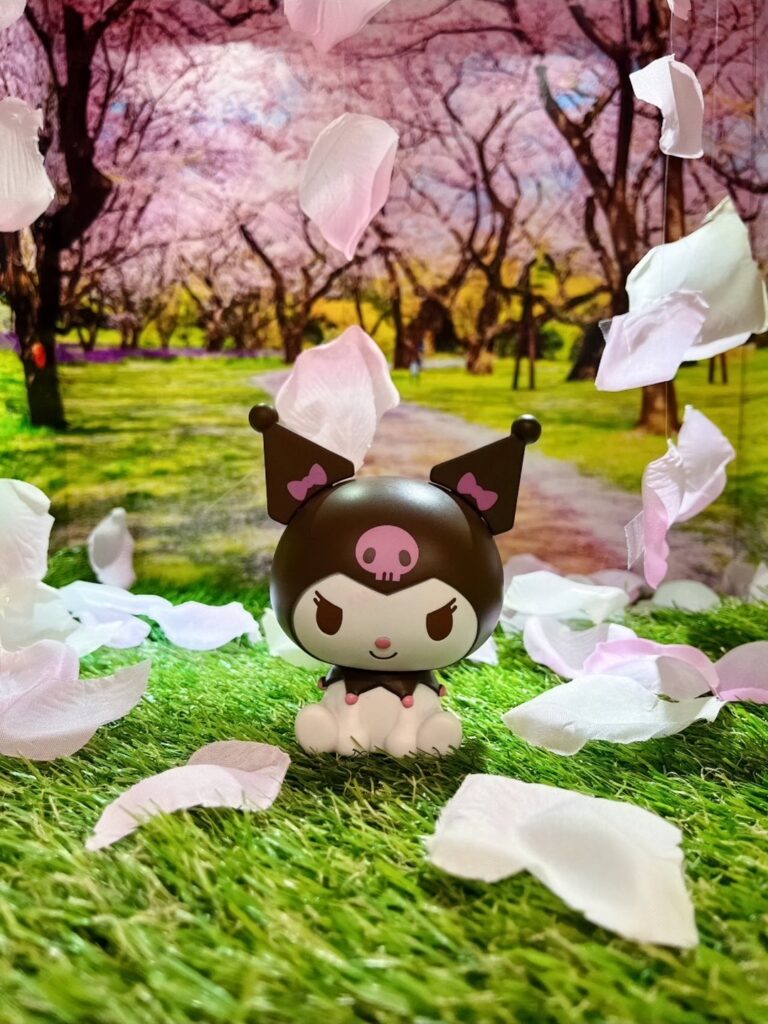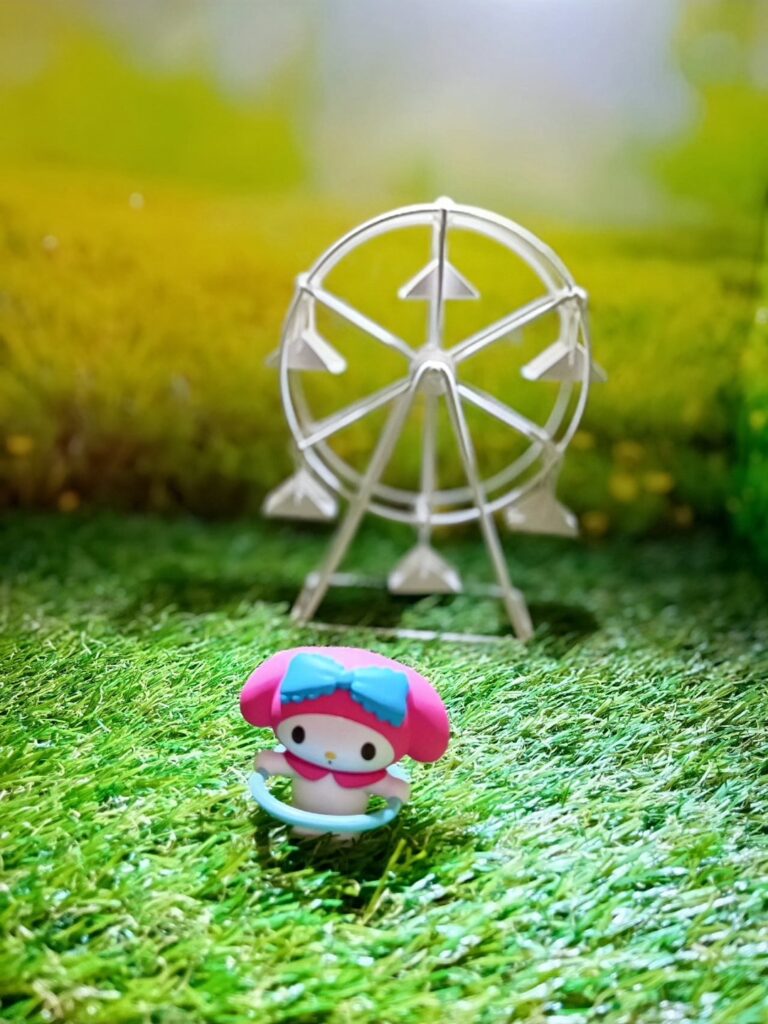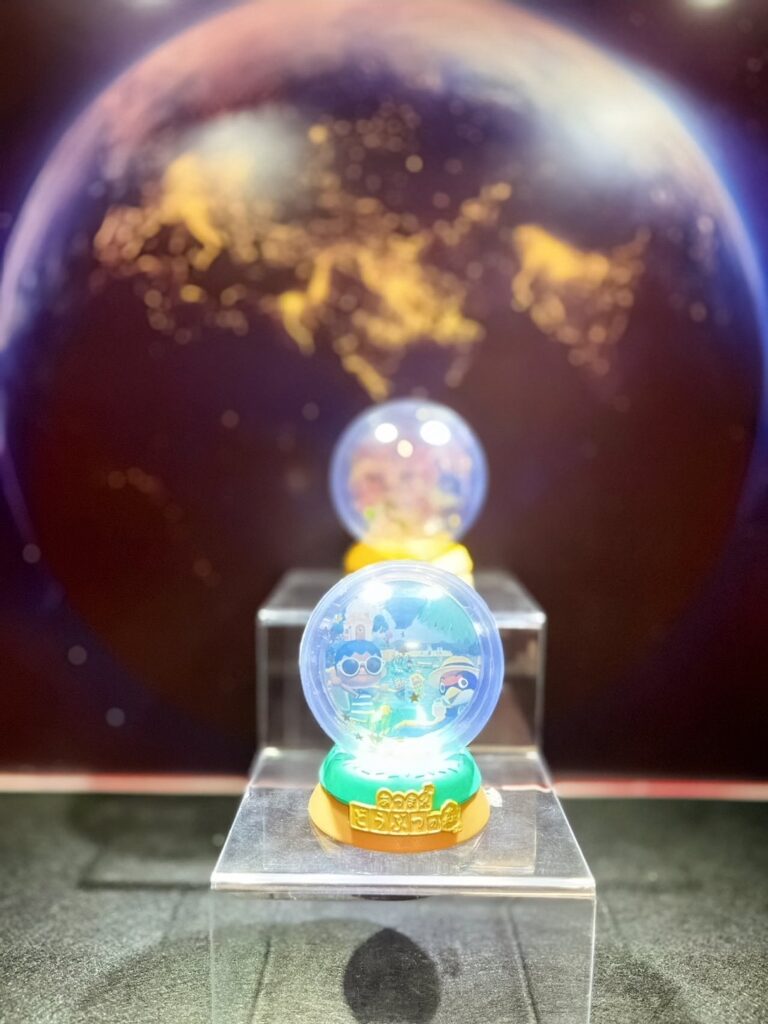 Photo booth for your Gashapon toys?!?! Yes, at the new Bandai Gashapon shop they have different photo booth opportunities to showcase your toys. This is a very popular thing to do in Japan and I love that they brought this over here. I had a lot of fun figuring out which backdrops I wanted to use. I'm all about photo opportunities to share on Instagram. Follow the official Instagram for the shop at @gashaponus and tag them while using these hashtags #GBO and #GashaponUS. You can also follow them on Twitter at @GashaponUS. Also follow on Instagram @littleakihabarala and for Twitter @littleakiba_la for updates on all the Anime fun in Little Tokyo.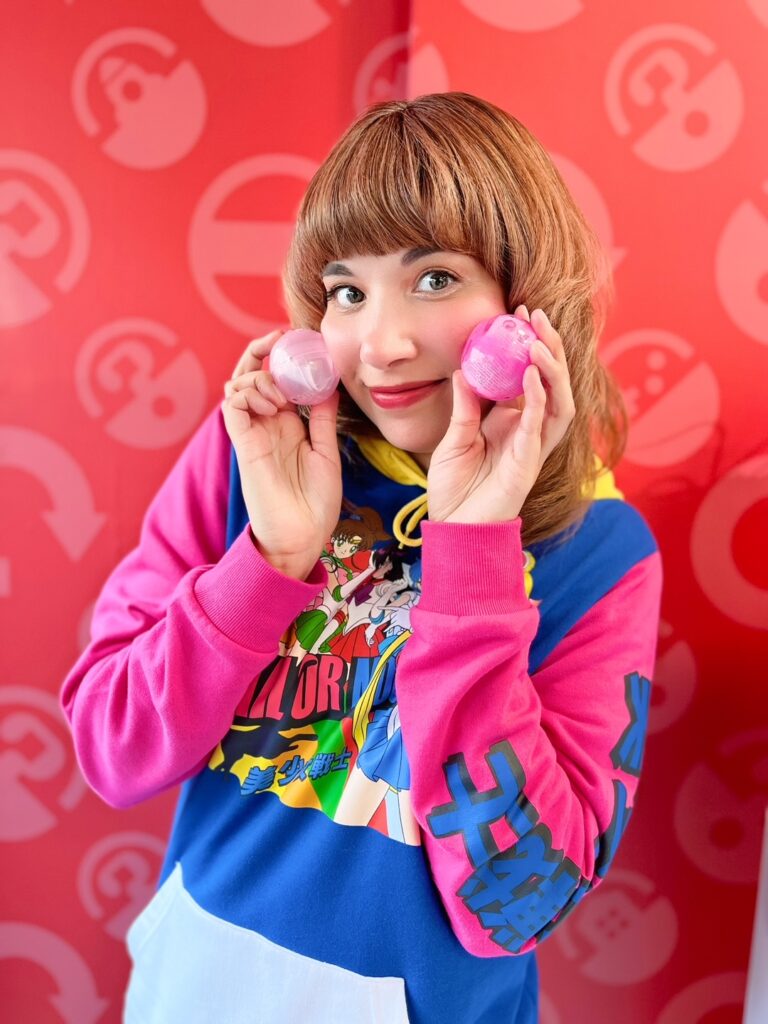 It was truly a dream to check out the new Gashapon Bandai Official shop in Little Tokyo! I had so much fun and love all the toys I was able to get. The Gashapon pop up store will be around until August 31st. So you should definitely check it out many times and take advantage of having such an opportunity to collect these limited capsule toys. I'm definitely going to go back several times and fill up my home with many capsule toys!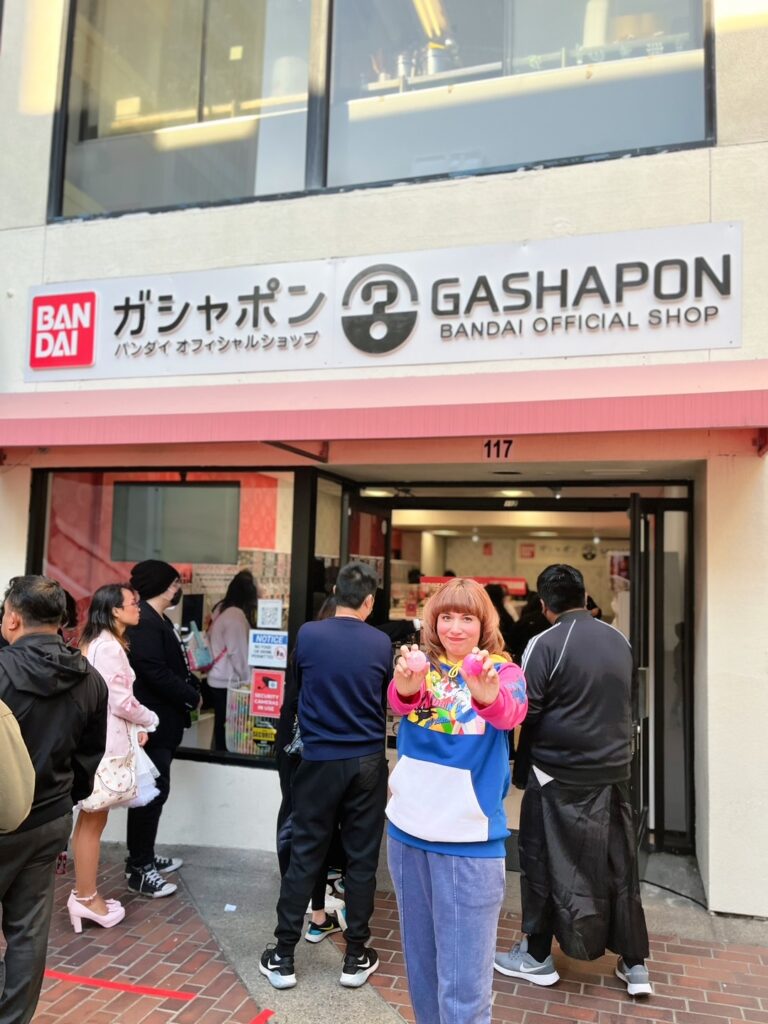 『JAPANESE POP CULTURE NEWS THAT YOU MUST KNOW!!!』
Writer: Stephanie Yanez
Instagram @stephachu
Website https://direct.me/stephachu
(2/21/2023)
,
.
.
.
.