Limited time only! Don't miss out on the one and only BIKKURA PON!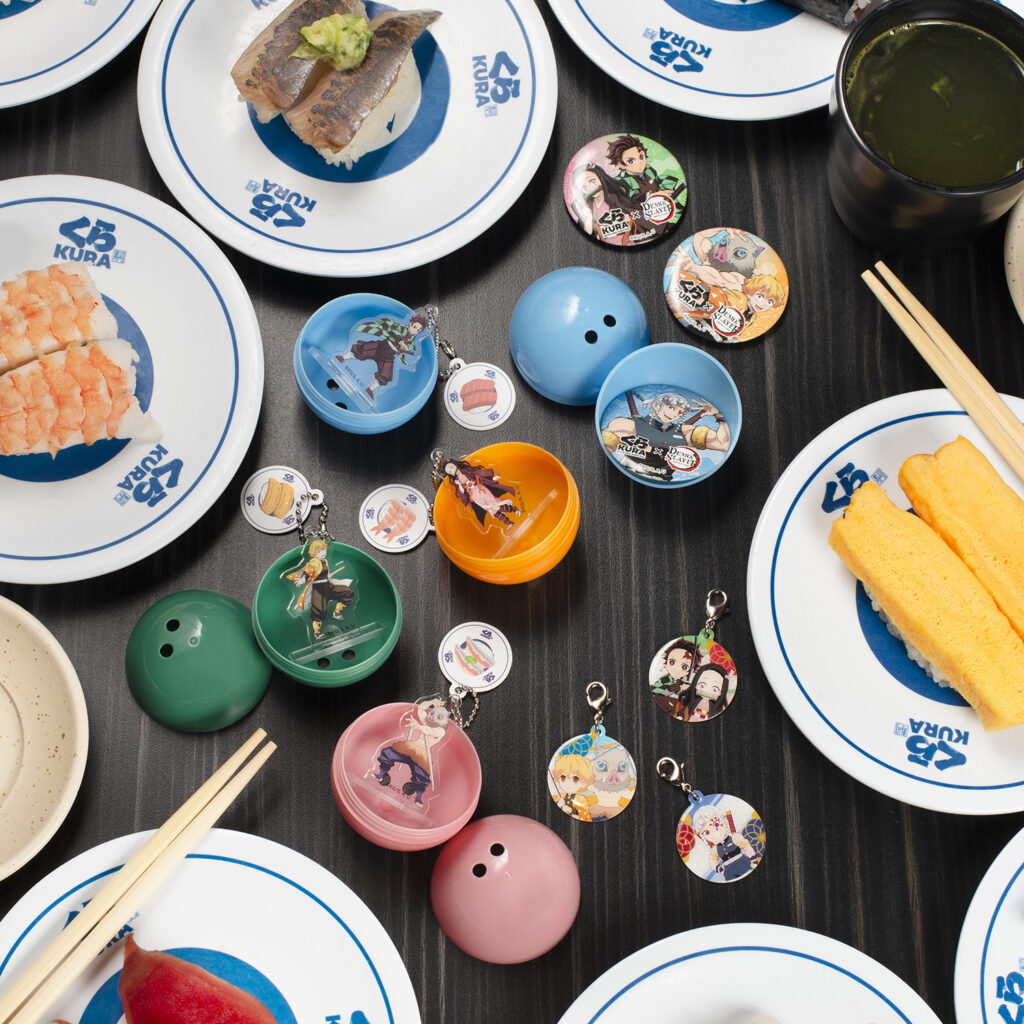 "BIKKURA PON" is the signature "gacha-pon" you can play at KURA SUSHI REVOLVING BAR every after finishing 15 sushi plates. You will receive special collaboration items This time, KURA collaborates with the anime, Demon Slayer!!
Can Badges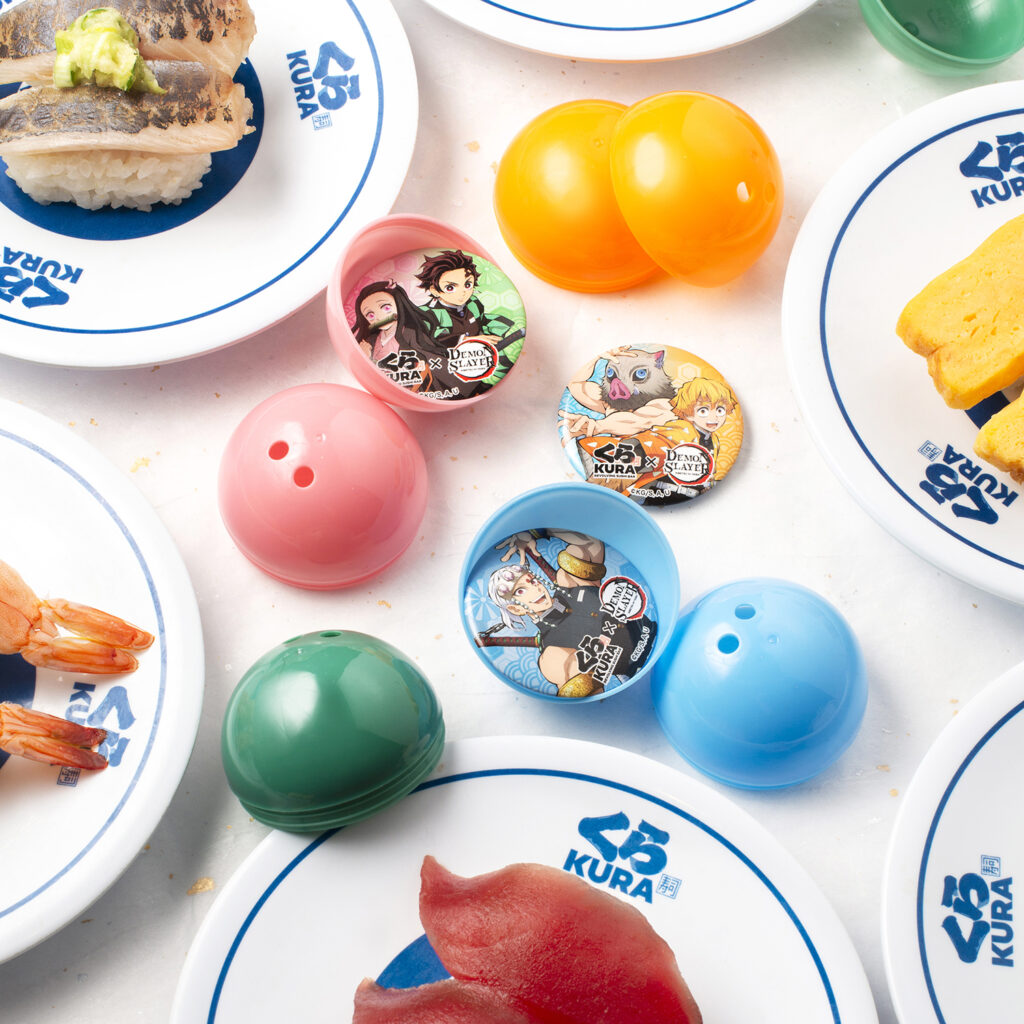 Zipper Accessory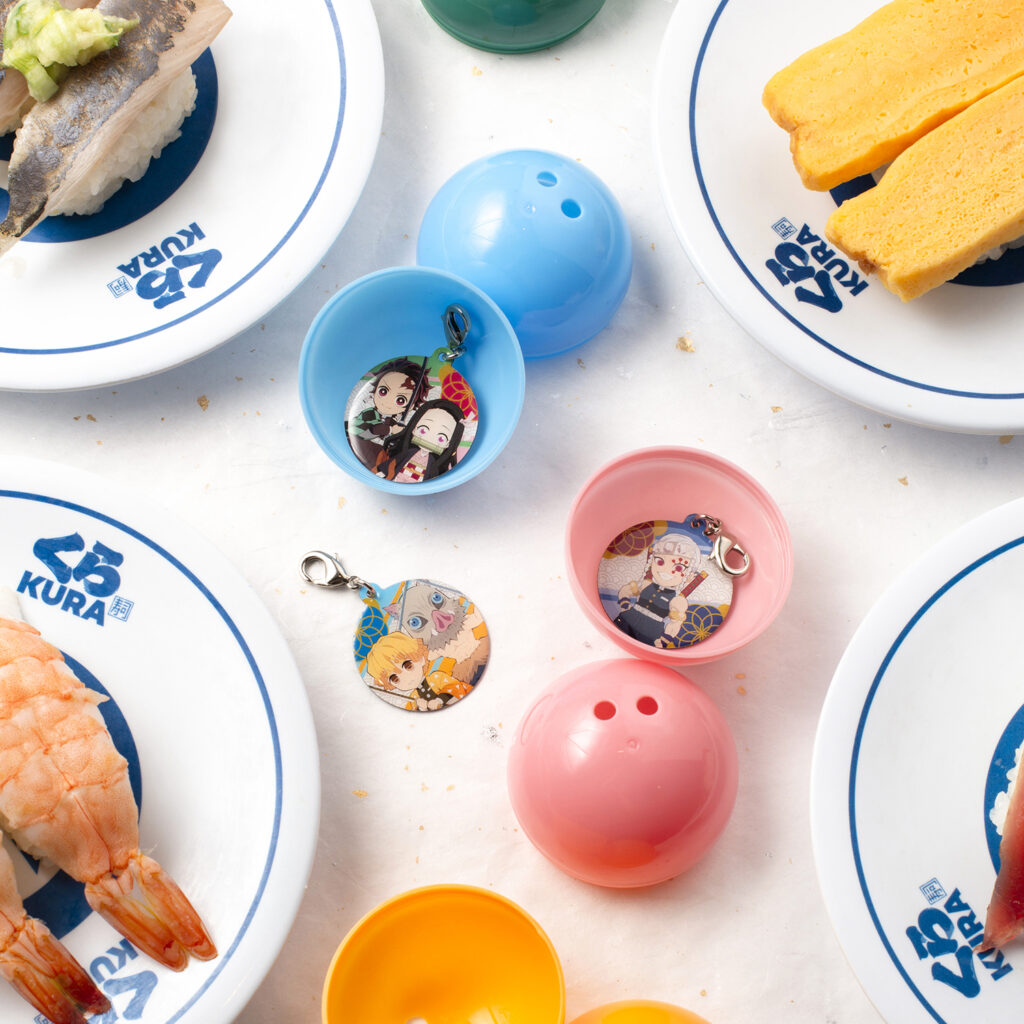 Acrylic Figure Stand Keychain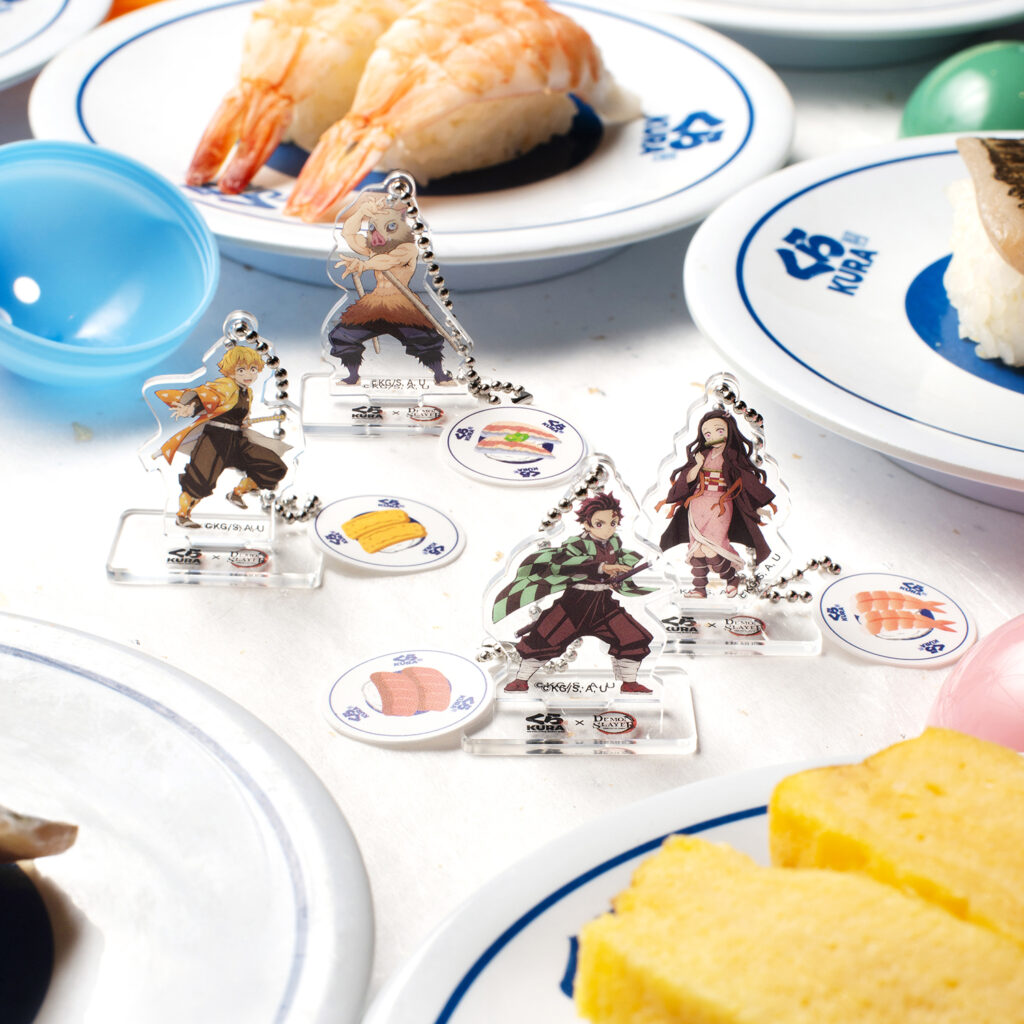 PLUS! Extra collaborations only for KURA SUSHI REWARDS MEMBER!
[KURA SUSHI REWARDS MEMBERS SPECIAL GIVEAWAY]
Over $60 purchase, the members will receive a Towel(APRIL 5-7) and T-shirt(MAY 3-5) below!
* Limited quantity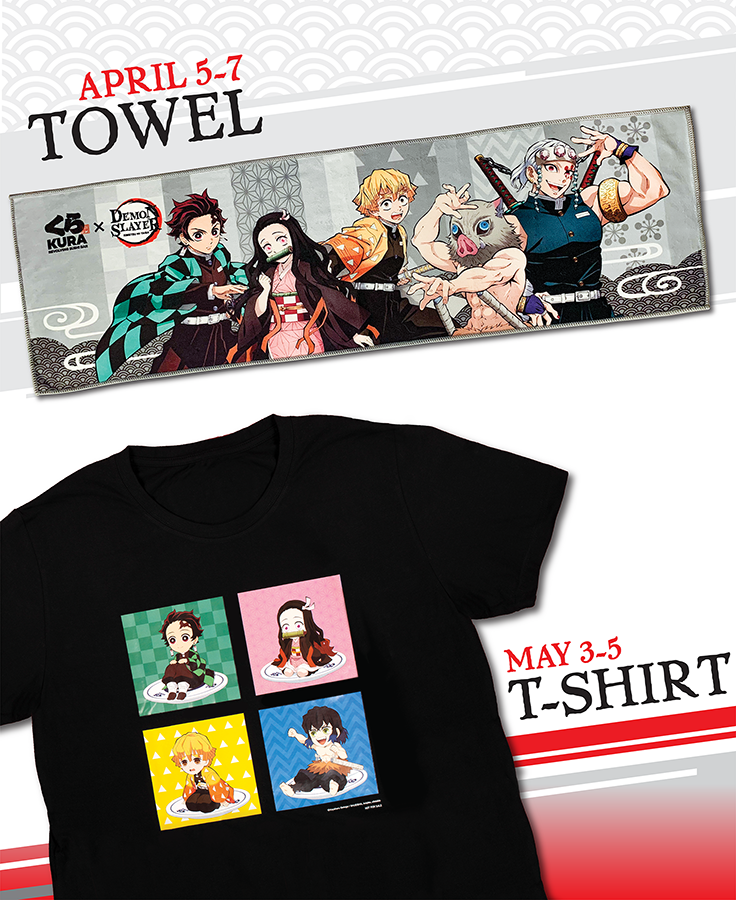 SIGN UP FOR KURA SUSHI REWARDS MEMBER
FIND STORES
Let's go get some sushi🍣 NOW <3