Limited time only! Don't miss out on the one and only BIKKURA PON!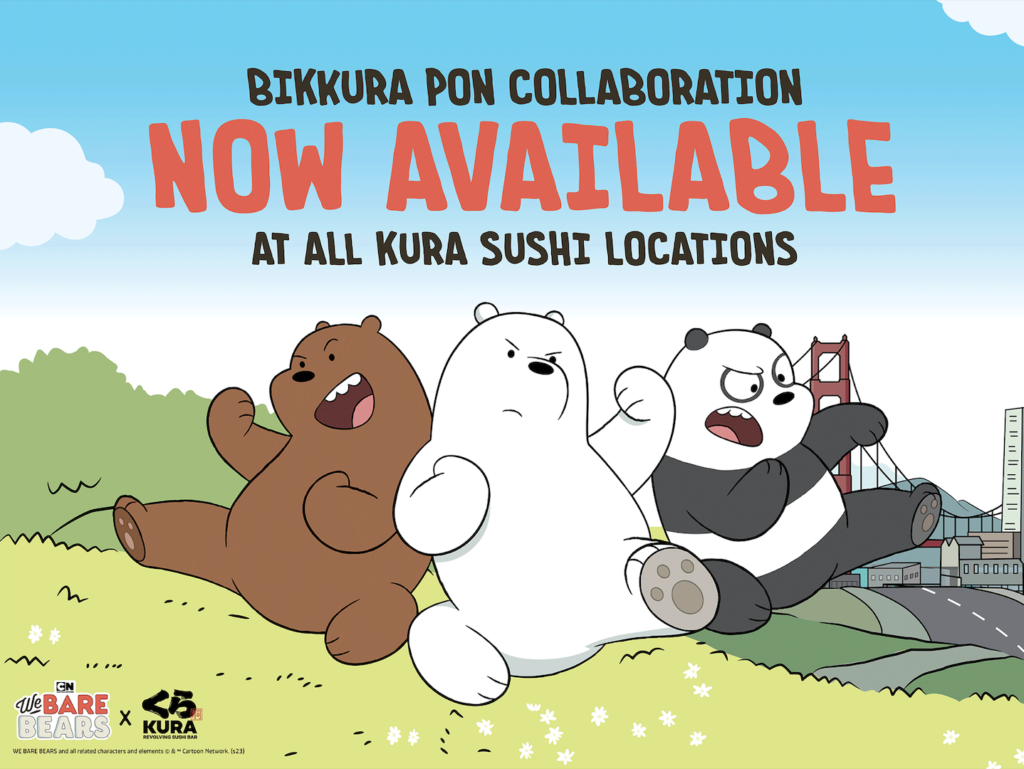 "BIKKURA PON" is the signature toy dispensing machine only at KURA SUSHI REVOLVING BAR! You will receive special collaboration items for every 15 sushi plates you consume. This time, Kura Sushi collaborates with the popular anime, We Bare Bears!!
RUBBER KEYCHAIN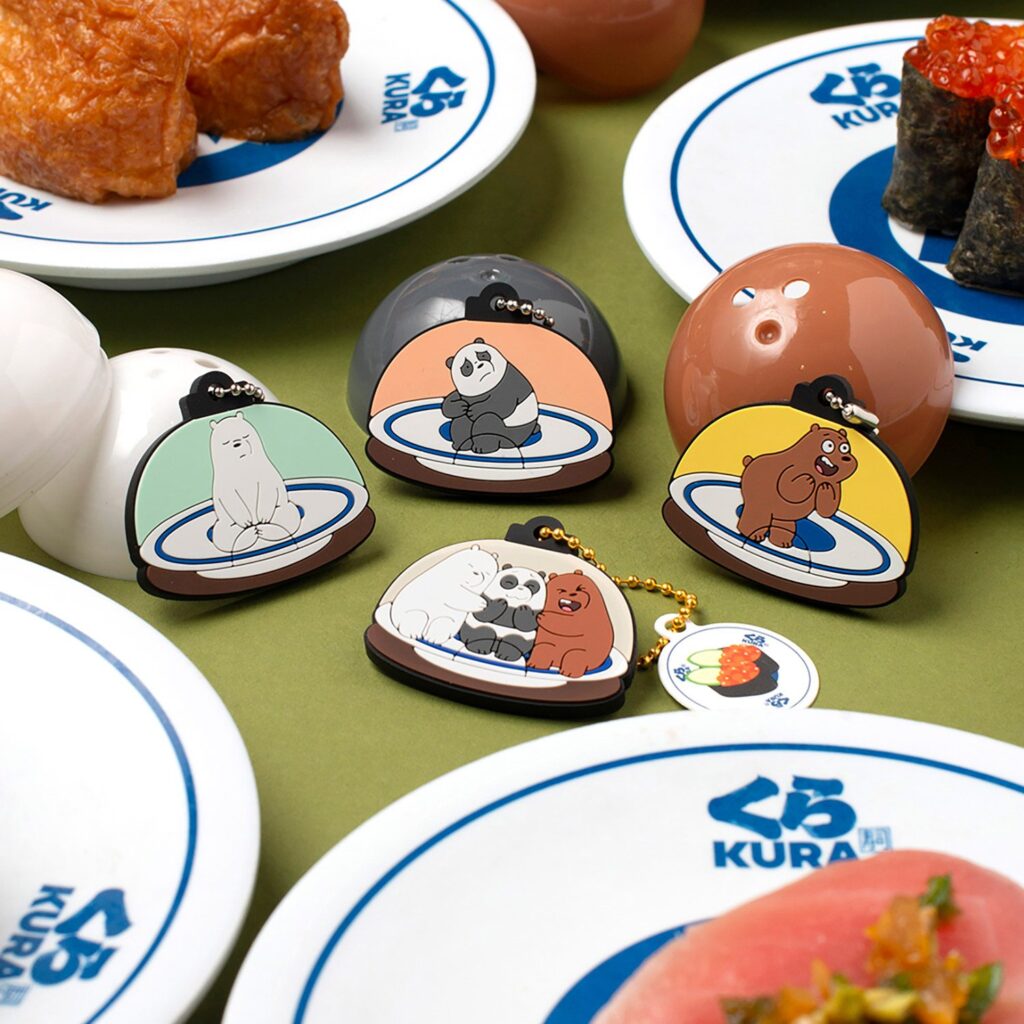 RUBBER CABLE BAND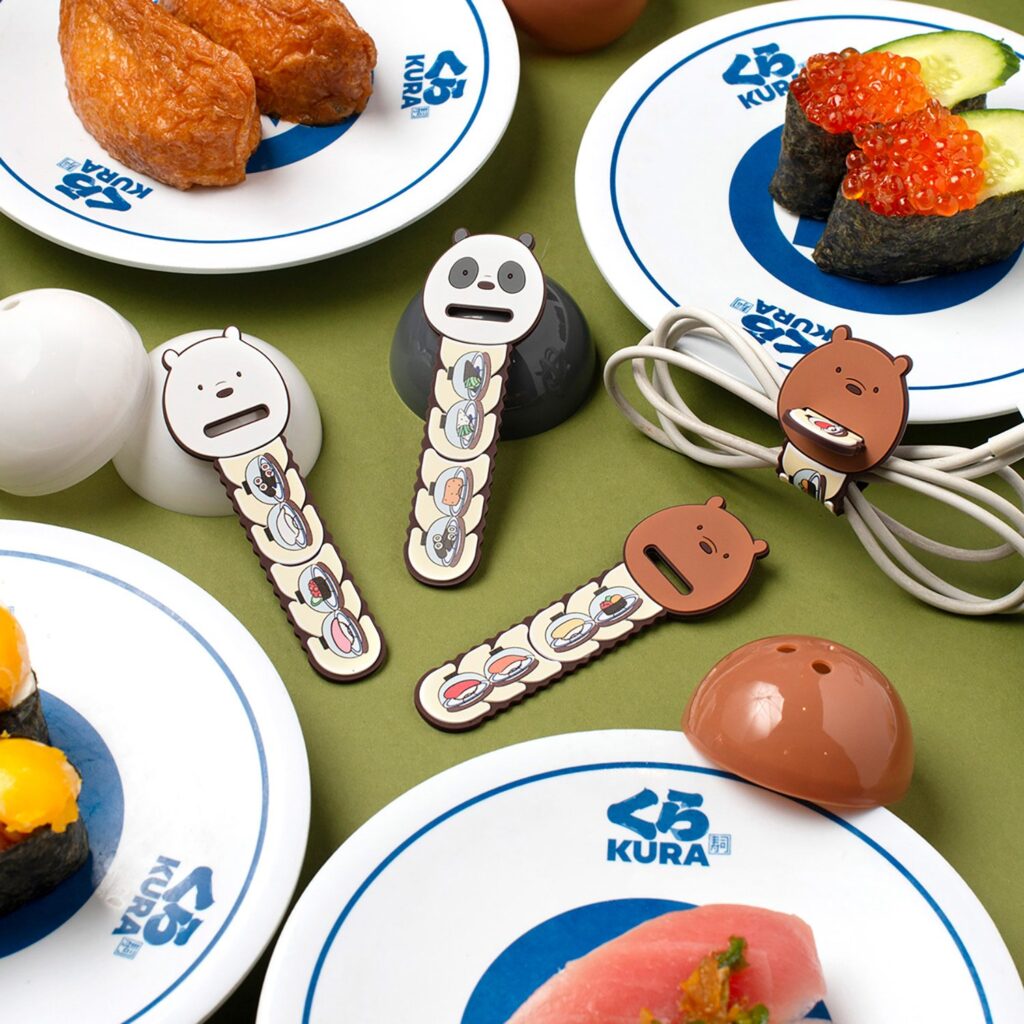 BUBBLE STICKER SET (3PC/SET)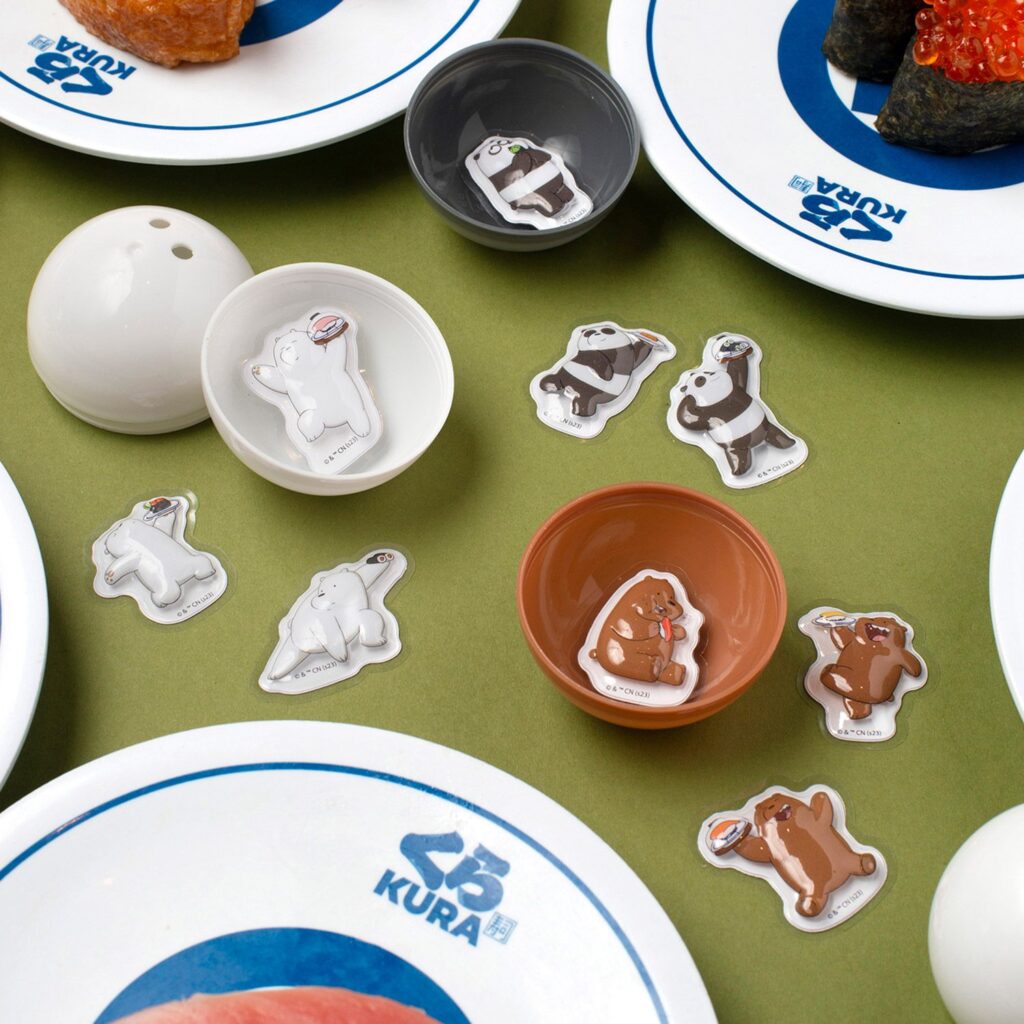 PLUS! Extra collaborations only for KURA SUSHI REWARDS MEMBER!
[KURA SUSHI REWARDS MEMBERS SPECIAL GIVEAWAY]
Details will be released soon on Kurasushi Official Website!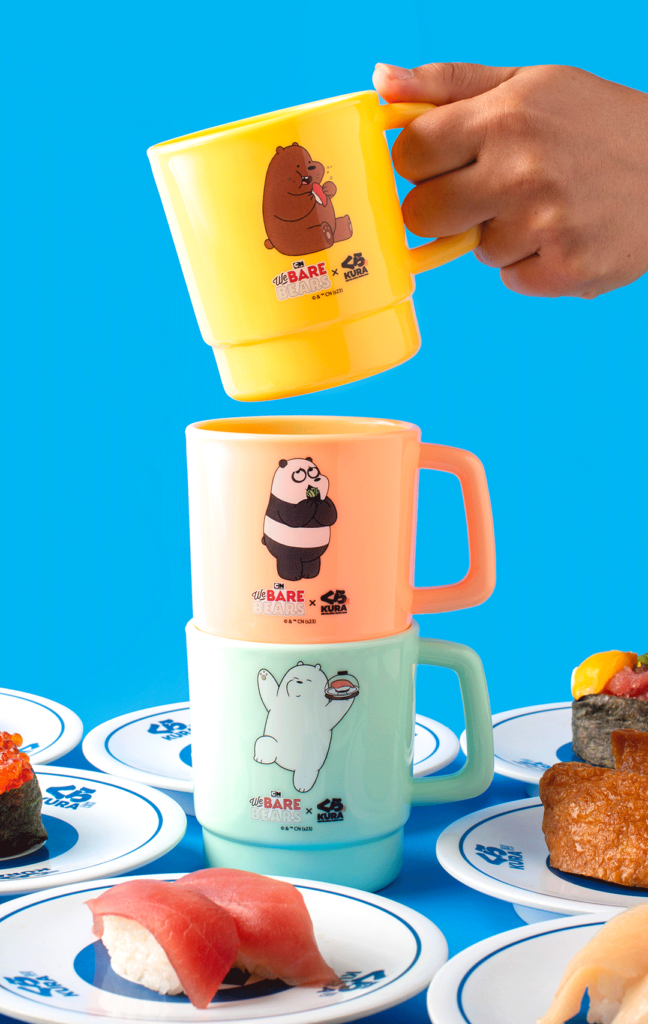 SIGN UP FOR KURA SUSHI REWARDS MEMBER
FIND STORES
Let's go get some sushi🍣 NOW <3