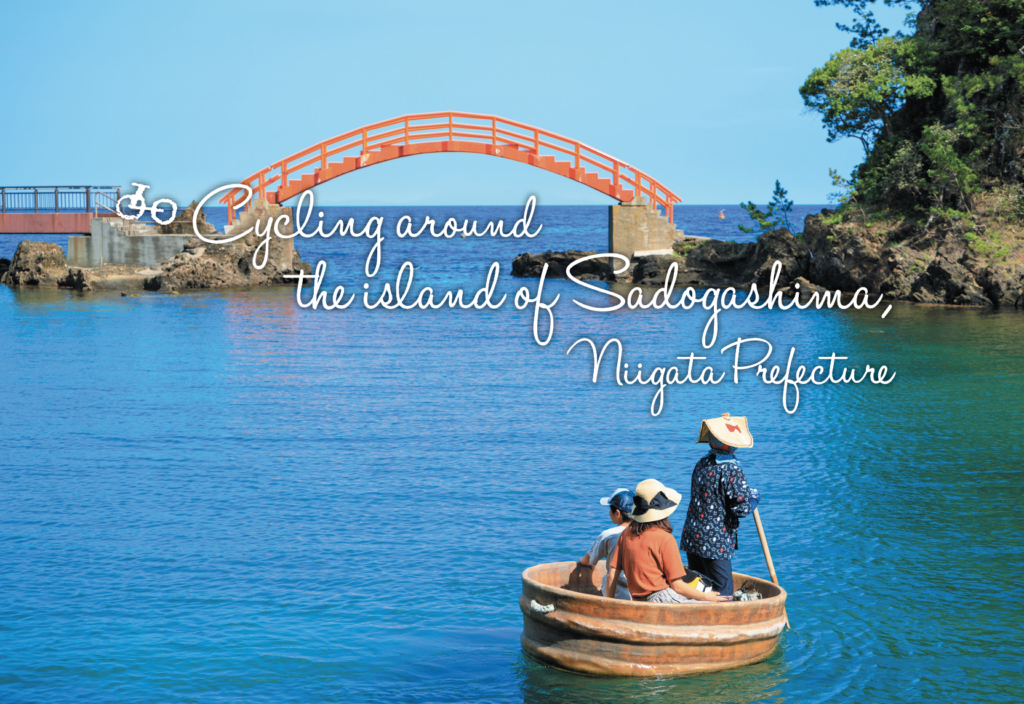 ATT.JAPAN × JapanUp! magazine
Try "Sadoichi," a round-Sado-Island route!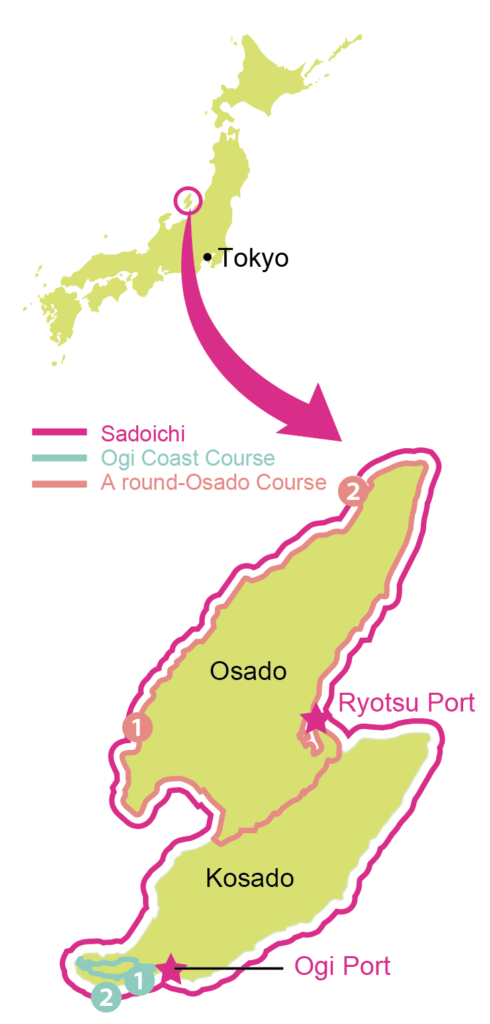 This is one of the longest circular routes in Japan, about 210 km long. If you start from Ryotsu Port, it will take about 12 hours even for advanced cyclists, making it an advanced route. It is recommended to take two days with an overnight stay to complete the route. There are some uphill and downhill and windy roads close to the coastline, but you will feel an exceptional feeling of satisfaction after completing the route!
---
Access to Sado Island
Niigata Port 2 hours and 30 minutes by ferry or 1 hour and 7 minutes by jetfoil Ryotsu Port
*You can bring your bicycle on board as a carry-on if you fold it and put it in a bike bag.
---
Beginners' Route:Ogi Coast Course
This route, which goes along the coastline of the southern part of the island, can be completed in about 2 hours and 30 minutes to 3 hours. Enjoy the ocean of Sado Island casually on a battery-assisted bicycle.
Start & Goal
Marine Plaza Ogi
First, visit this tourist information center very close to Ogi Port. Rent a "Eco-Da-Chari" battery-assisted bicycle and off you go! You can choose your favorite bicycle from various types of bicycles, such as sport-type and city-type bicycles.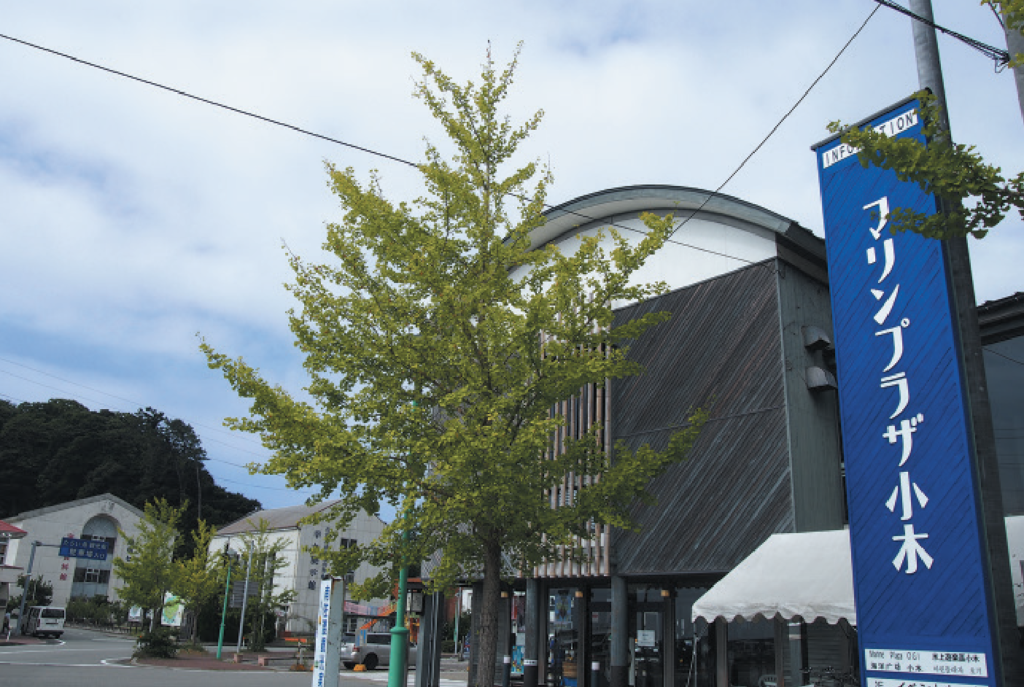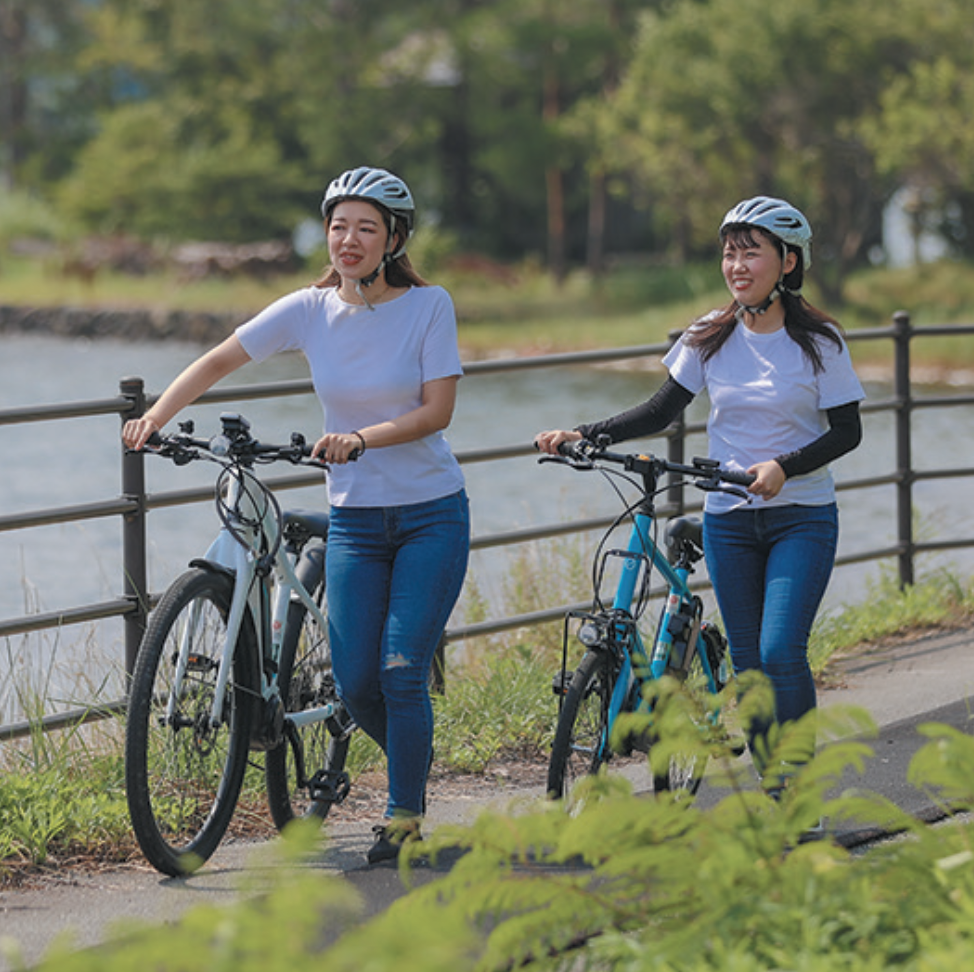 Highlights of the course
❶ Tarai-bune around Yajima and Kyojima Islands
A beautiful spot is created by two small islands connected with each other by a red bridge and the clear emerald green water. Get on a "tarai-bune" tub boat and enjoy the view.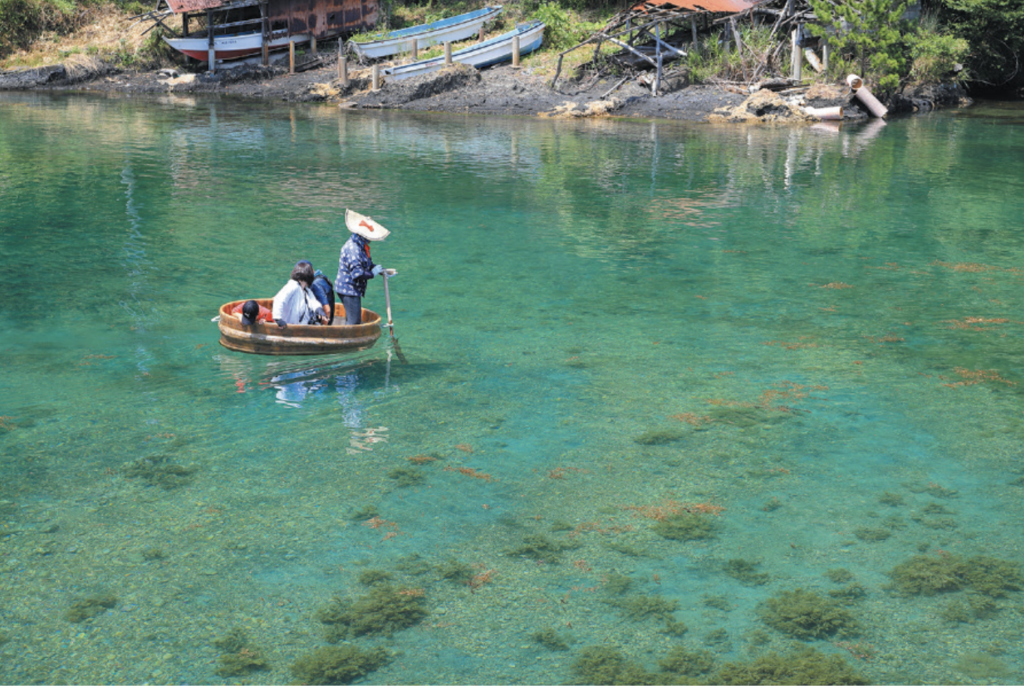 ❷ Shukunegi Village
This village used to be for people involved in cargo vessel business and has more than 100 houses made with ship planks and other materials for shipbuilding. With some restaurants and guest houses utilizing historical buildings, you can closely feel the unique atmosphere of this village.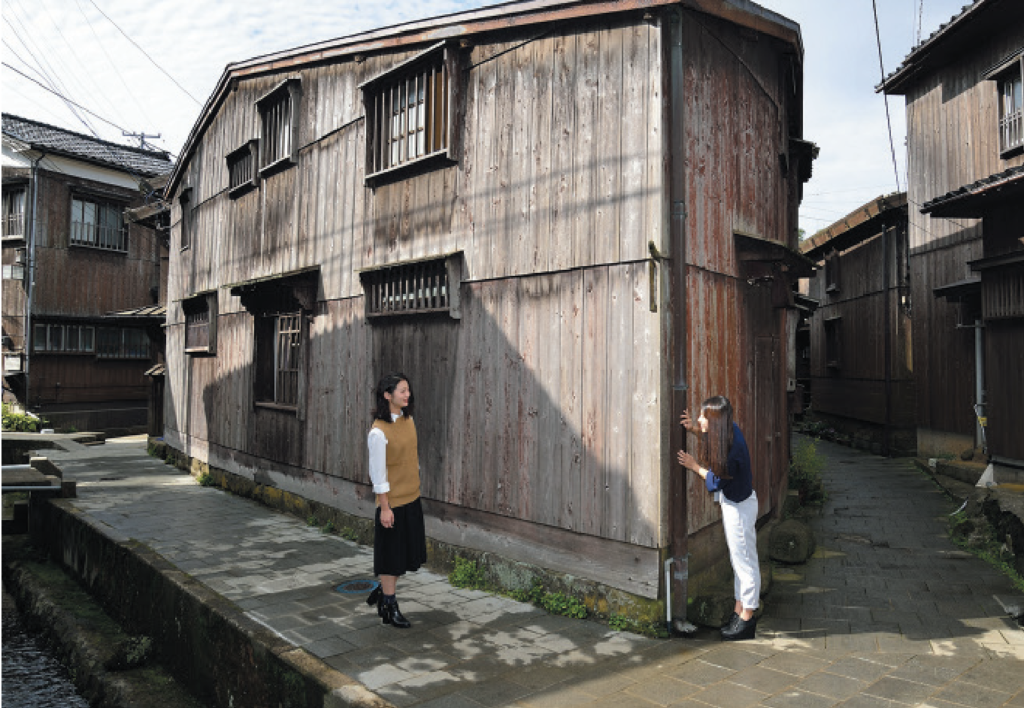 ---
Recommended restaurant:Anaguchi
Located in a traditional building, this restaurant serves original dishes created by the fusion of French cuisine and local seasonal ingredients from Sado.
It is a perfect place to refresh yourself after cycling in a relaxing atmosphere
while looking at the beautiful Japanese garden.
Don't forget to try the delicious desserts!

---
Intermediate Route : A round-Osado Course
This course is about 130 km, which is half the distance of "Sadoichi," allowing you to fully enjoy attractive aspects of Sado.
If you are a hard-core cyclist, you can complete this route in one day.
If you want to take more time to enjoy sightseeing, you can try this route in a two-day and one-night trip.
Start & Goal
Sado Outdoor Base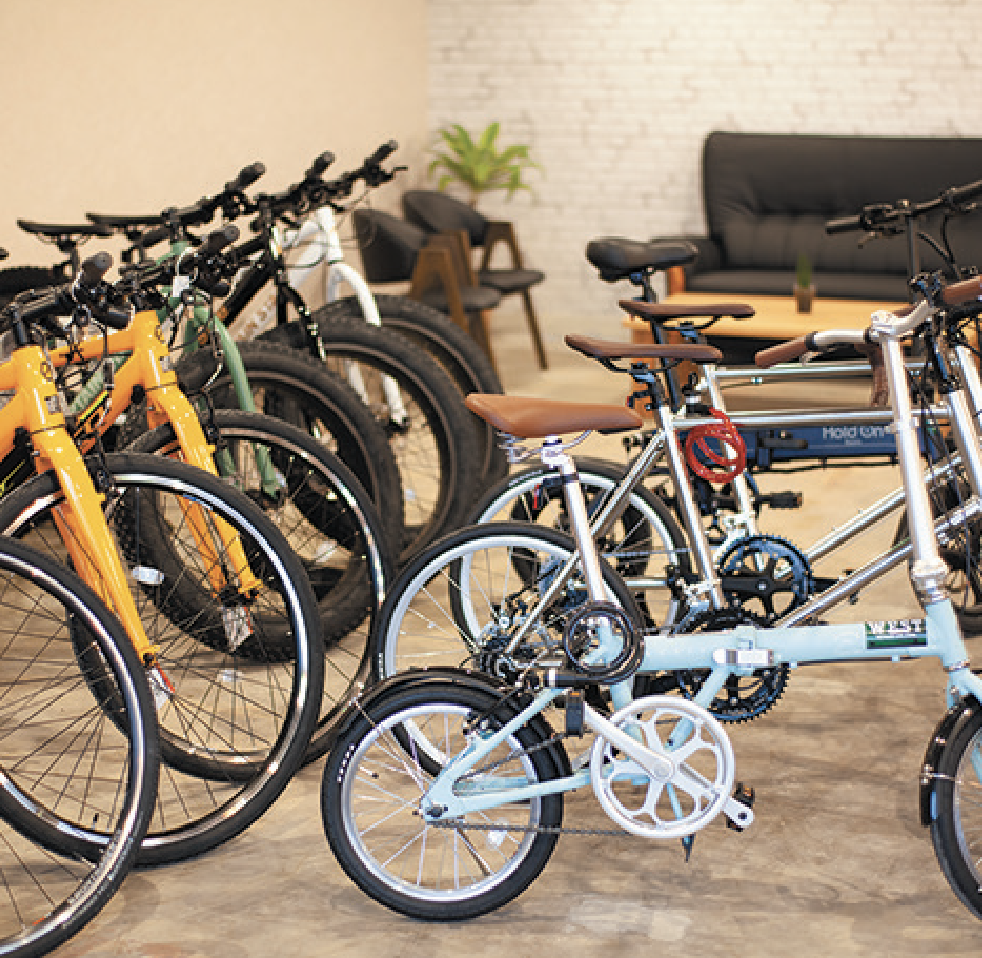 You can rent a bicycle at this facility right in front of Ryotsu Port, the gateway to Sado Island. There are various types of bicycles, including sport-type ones and battery-assisted ones. It also offers various useful services for outdoor goers, such as rental of trekking and camping gear, shower booths, café, and luggage holding services.
❶ Aikawa area
Sado Island prospered with gold and silver mine development more than 400 years ago and the center of the island is the Aikawa area. The area still has a traditional streetscape, so it is nice to walk around rather than riding a bicycle and/or take a rest at an old folk house café.
Kitazawa Fuyusenkoba Remains, a froth flotation plant that was once said to be the biggest modern mine facility in Asia, is a must-see. You can see a fantastic view created by the fusion of the remains and surrounding greenery.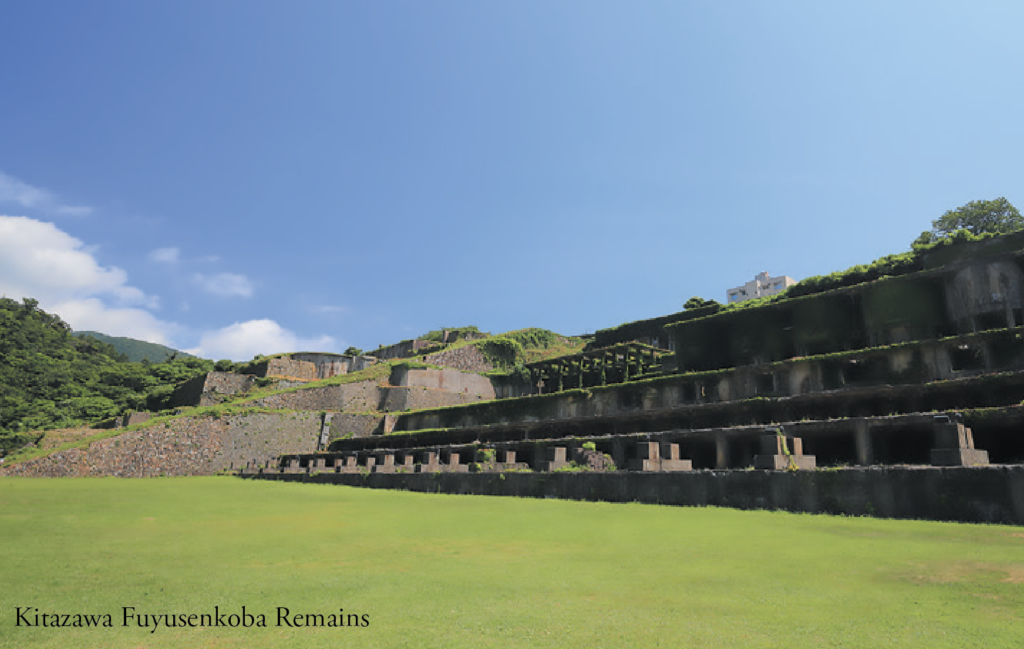 ❷ Onogame
This scenic site with a monolith with a height of 167 meters above sea level is listed as a two-star site in "Michelin Green Guide Japon." From late May to early June, yellow blossoms called "tobishimakanzo" (daylilies) cover the whole area.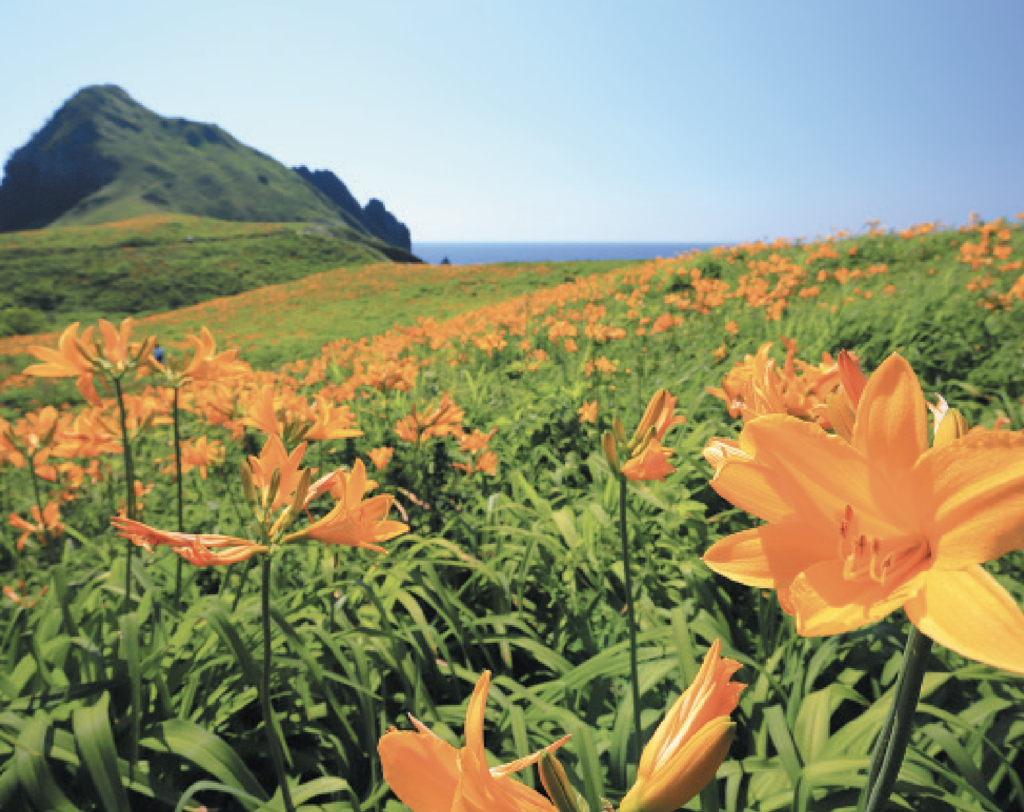 July 2023 (vol.189)
---
About att.JAPAN
The magazine att.JAPAN is for non-Japanese visiting from overseas and those residing in Japan. This quarterly magazine written in English, Mandarin, and Korean offers a wide range of information about Japan—from travel and sightseeing to various aspects of traditional culture and the latest trends. The magazine is distributed at major airports, hotels, and tourist information centers throughout Japan.
https://att-japan.net/en/
Facebook: att.JAPAN
Instagram: att.japan