Find the Perfect Way for You to Work @Tokyo Central Gardena
| Open Positions | |
| --- | --- |
| Customer Service | $16/hr and up |
| Kitchen Leader | $28/hr and up |
| Kitchen Associate | $18/hr and up |
| Meat/Seafood/Produce Associate | $18/hr and up |
| Stocker | $16/hr and up |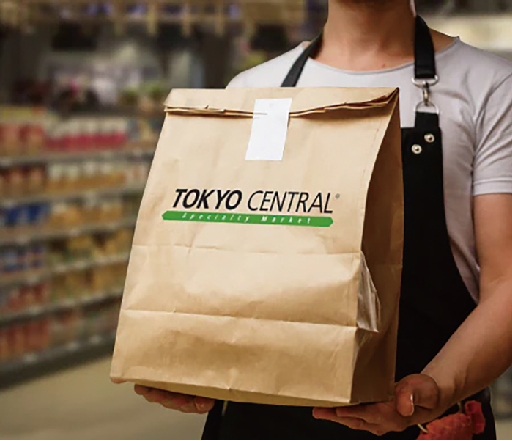 Benefits for All Employees
Employee Discount Up to 20%
401K
Benefits for Full-timers
Paid time off
Holiday leave
Employee discount
Health insurances
---
How do your fellow employees work?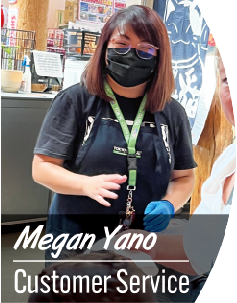 Customer Service (Assistant Department Leader)
I have been with the company for 7 years, I have gained much experience helping customers and improved my Customer Service skills.
I have also gained much knowledge through my peers and past co-workers while working at Marukai/Tokyo Central. What has brought me joy working here is helping customers find what they need and providing them with a good experience when shopping at Tokyo Central.
Alongside my improvement in Customer Service skills, I also picked up learning the operational side of it, which has taught me a lot for my future career growth.
---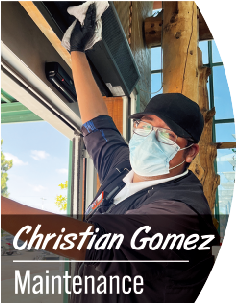 Maintenance (Store Merchandise Associate)
Things that made me happy are working with my team, others I enjoy, and every other worker at Tokyo Central. I keep the store clean for the customers to have a great experience. I also help the customers when they need help looking for specific products. My team and I work hard every day. I learned a lot of things working at Tokyo Central from certain events at the store. I hope to learn more here.
---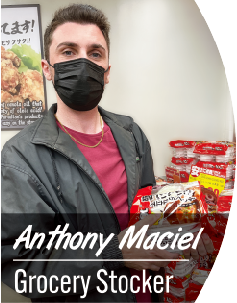 Grocery Stocker (Store Support Associate)
Working at Tokyo Central has been an excellent experience with all the kind employees. Also, customers are always friendly. The store is always pleasant and tidy. On top of that, I learned many fascinating food varieties from Japan. I learned to be the best stocker that I could be! I also learned some Japanese words that helped me improve my Japanese.
I continue to provide the best service possible to ensure the customers are always happy. This was my best job experience during my whole career, and I will continue to grow with the company.
---

1740 W Artesia Blvd. Gardena
310-660-6300
[email protected]