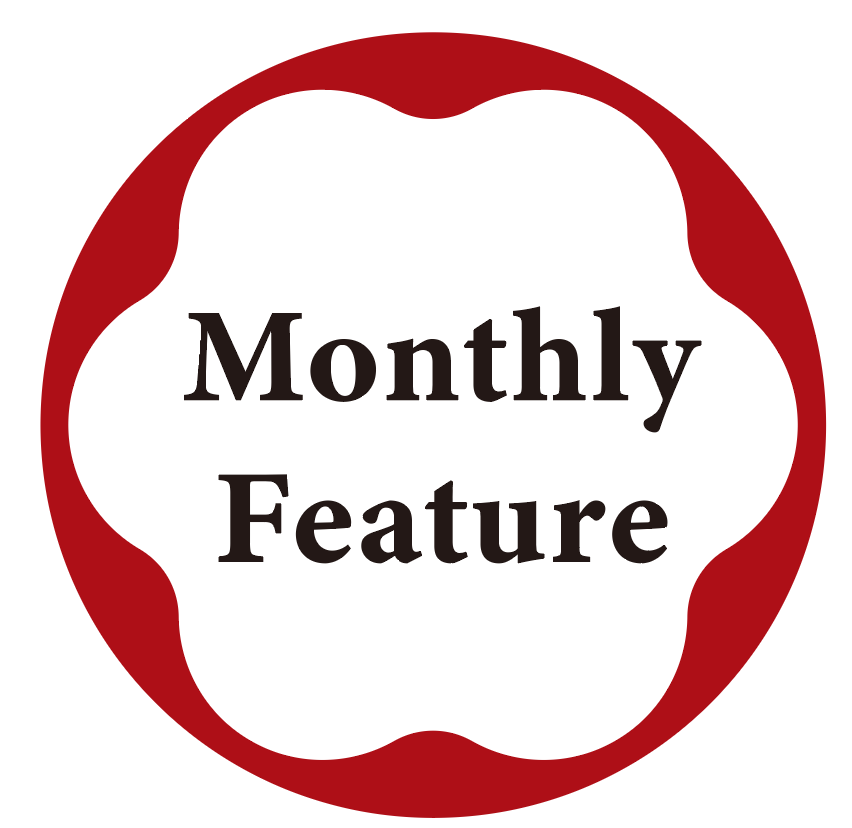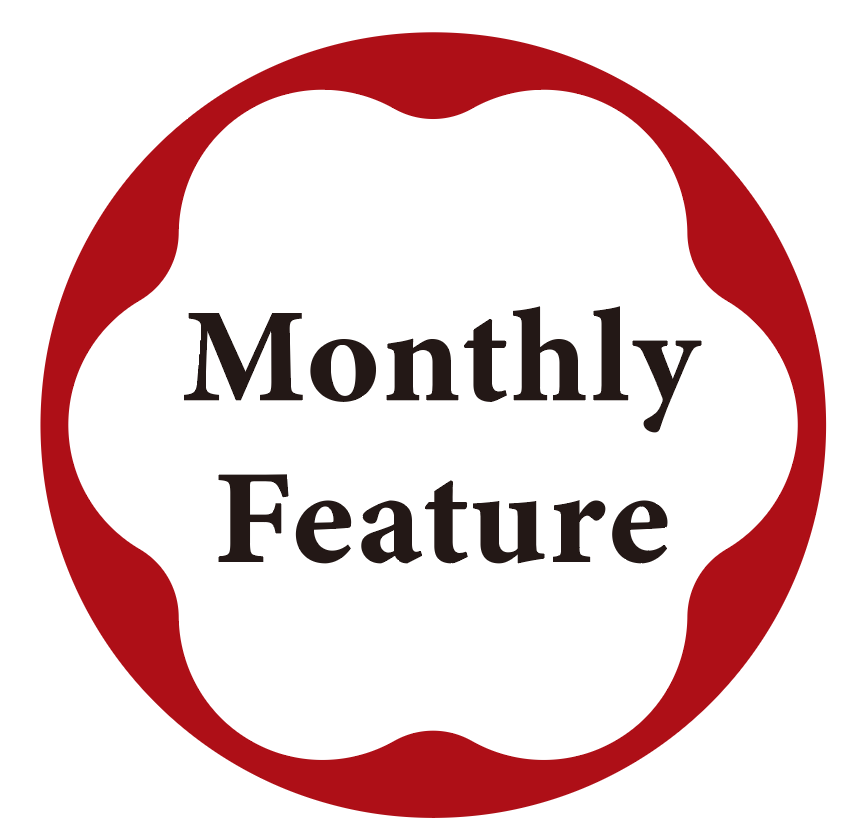 KNOW MORE ABOUT
RAMEN
.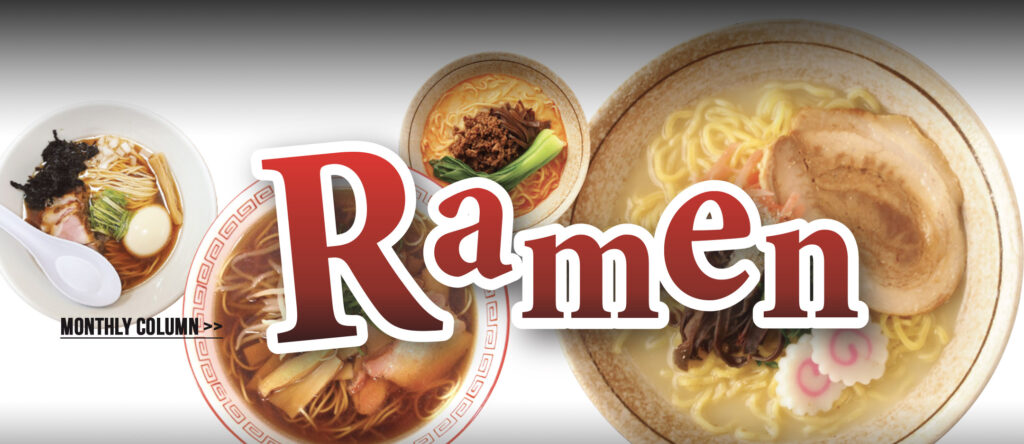 Ramen is a Japanese noodle dish which originated in China with three main components – noodles, soup and toppings. Although the noodles are the most filling part of ramen, and the topping is probably the most fun, the soup is the most crucial part of ramen. The soup is generally made from stock based on chicken or pork, combined with a variety of ingredients such as kelp, bonito shavings and vegetables. The soup is often flavored with soy sauce, miso or salt.
.
Five Basic Soups
.
醤油 SHOYU RAMEN
Seasoned with soy sauce, shoyu ramen has clear, brown broth. It is the most common flavor offered by almost all ramen restaurants across Japan.
.
味噌 MISO RAMEN
Developed in Hokkaido, the northernmost part of Japan, miso ramen is seasoned with miso. Rich and hearty soup with robust flavor is ideal for cold weather.
.
塩 SHIO RAMEN
Seasoned with salt, shio ramen has a clear, slightly yellowish broth. It is the lightest soup recommended for health conscious individuals.
.
豚骨 TONKOTSU (PORK BONE) RAMEN
Tonkotsu ramen is made by boiling pork bone for a long time. It features a thick, cloudy, white broth.
.
海鮮 SEAFOOD RAMEN
The soup is extracted from a wide variety of seafood such as dried bonito, anchovy, scallop, shrimp and seaweed. It is popular among health conscious individuals.
.
WHAT'S MORE…
TSUKEMEN
Categorized under ramen, Tsukemen is a type of noodles with cold (or hot) soup on the side for you to dip. The soup is normally flavored stronger than regular ramen. Just a few years ago, there were many people who never had Tsukemen before, but now, Tsukemen specialty restaurants are making appearances as well as many variations such as vegetable potage. Keep your eyes open for new creations!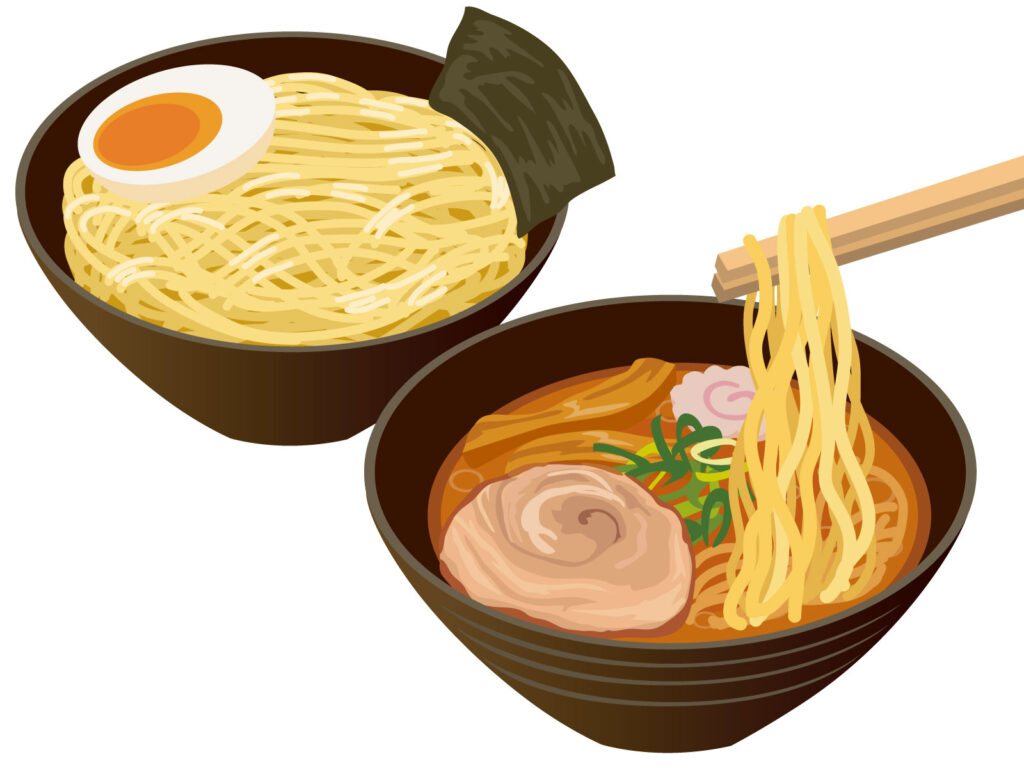 DO YOU KNOW RAMEN WITHOUT SOUP?
Recently in Japan, ramen without soup is making an appearance. The three components of ramen – soup, noodle and toppings – are all tossed together equally presenting their existence, featuring the flavor you could not have tasted before. Would you call this a creation by obsession of Japanese chefs or a non-traditional invention?
.
What is NARUTO?
.
Naruto is a type of Kamaboko, a steamed fish paste, made from minced fish, put into a spiral pattern in cross-section. The name Naruto is named after the whirlpool of the Naruto Strait near Awaji Island in Hyogo Prefecture.
It is usually sliced and the surface is designed to look like a Japanese hiragana character "の". However, the actual whirlpool is usually drawn in the opposite of the "の" character. But they still decided to stick to "の" because "の" is the acronym of the auspicious Japanese ornament called Noshi. The shape is rough because it was made using straw curtains back then. But still to this day, they attempt to make that exact shape with a machine to preserve the old rough shape.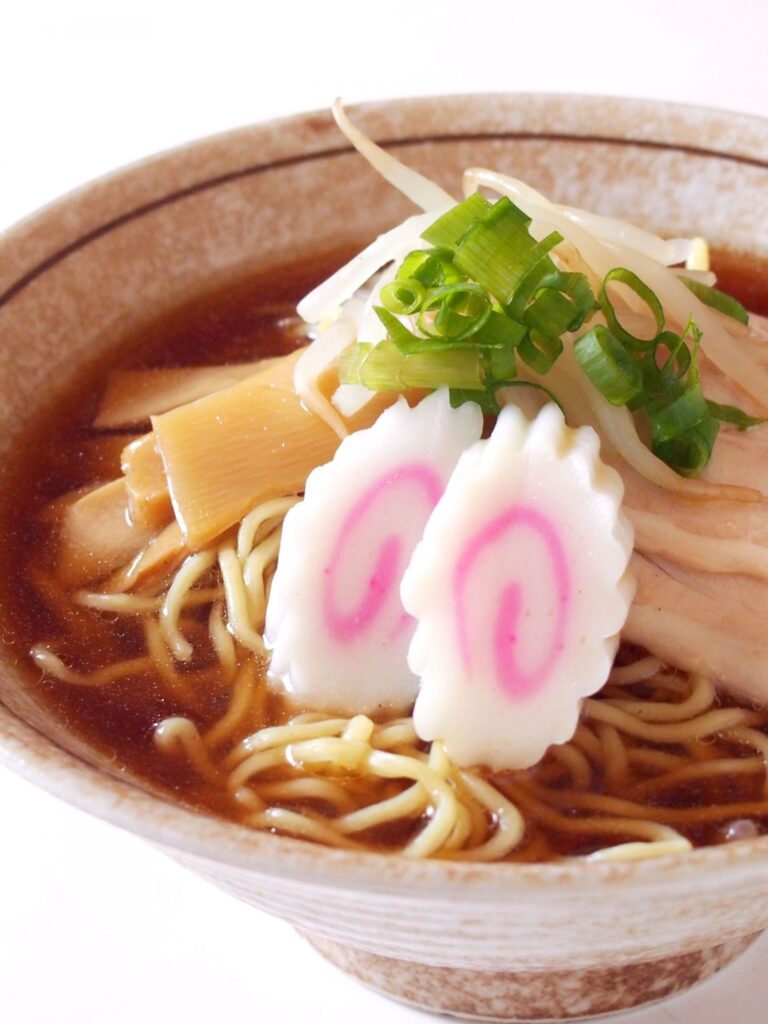 Nationwide, Narutos are most commonly known to have white borders, but in some areas, such as the Kyushu region, they have red borders. In Hokkaido and Tohoku, the Northern area of Japan, there are also three-colored ones with red and green swirls on the outside. When sold abroad, such as in Hawaii, the rolls can have a bright red color. This is presumed to be due to the appearance of the Meiji and Taisho era immigrants at the time. These eras are 150 years ago revealing that Naruto has a deep history.
Why are Narutos usually in ramens? I think many people have learned about Naruto from Ramen. The answer is very simple. It is said that the pattern of bowls used for Ramen was similar to Naruto's pattern. Originally, Ramen was a Chinese dish, not a Japanese dish. The Japanese people who saw the unique pattern of Chinese Ramen began to put Narutos in Ramens. But recently, we haven't seen much of them in ramens. In the 2000s, many Ramen shops started to add various ingredients to create more unique ramens, which led to fewer restaurants that put Narutos in ramens.
.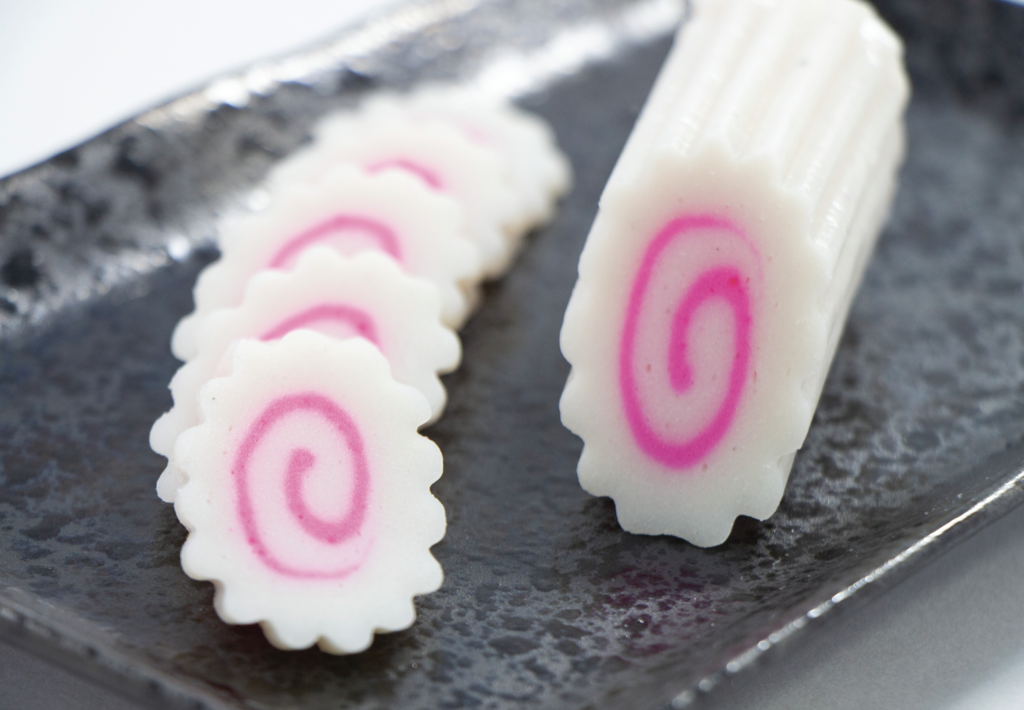 Another way to get to know Naruto is an anime or a comic called NARUTO. Following DragonBall, it is a popular anime all over the world. This is a battle action anime depicting the growth of a ninja boy named UZUMAKI NARUTO, the main character. Uzumaki means swirl. He is rolling a Hachimaki with a swirl pattern on his head. It's very similar to the food, Naruto. We can guess that the author probably likes it.
Naruto can be found in so many things such as a Japanese dish called Oden.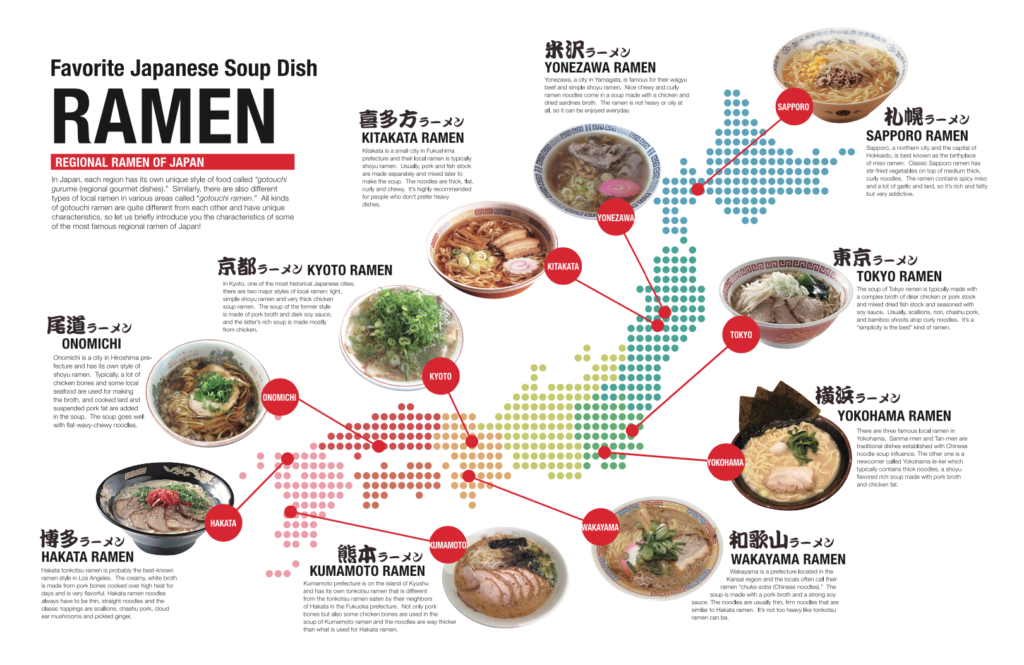 .
.
.
.