.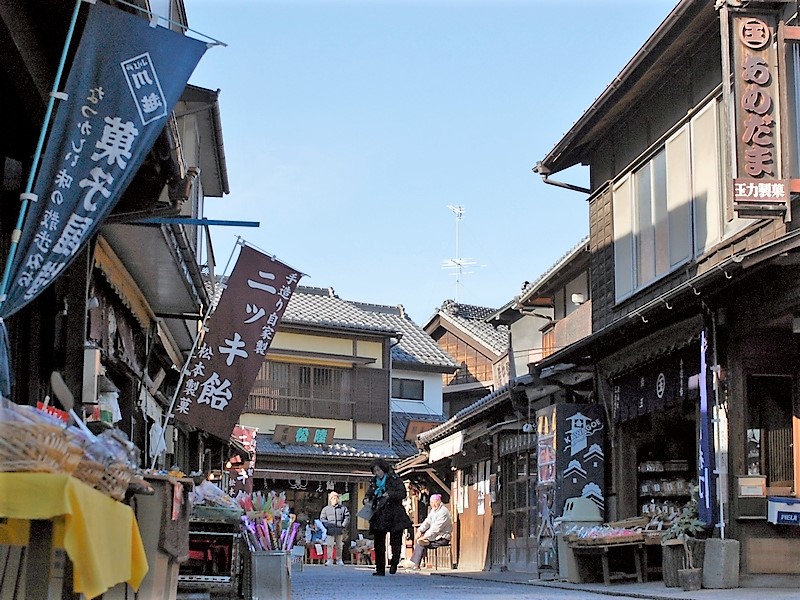 .
If you think that in this day and age you would be hard pressed to find a place in Japan that still retains the ambiance of an old Edo period town, you would be mistaken. Located only 30 minutes by train from Tokyo is the city of Kawagoe, often referred to as Little Edo or Koedo. Its old wooden houses, along with the elegant examples of early twentieth century brick, cement, and stone architecture inspired by Taisho Romanticism still draws tourists searching for a taste of old Japan. In fact, Kawagoe is a very popular sightseeing spot, attracting some 6.5 million tourists a year.
.
Kawagoe prospered during the Edo period (1603-1867) due to the over 200 two-storied kurazukuri warehouses that were used to store goods on their way into Edo via the Kawagoe-Kaido highway. Today, approximately 30 of these ornate, earthen walled storehouses still survive. These historic buildings are conveniently grouped in an area about half a mile north of Kawagoe Station along Chuo-dori, the town's main north-south street. Some of the kurazukuri were converted into small museums, such as the Kurazukuri Shiryokan, an old tobacco warehouse rebuilt after a devastating fire in 1893. Others serve as shops and restaurants. 
.
Just 15 minutes away from the kurazukuri area are the ruins of Kawagoe Castle. Only one building, the Honmaru Goten, where the feudal lord dwelt, still remains and is open to visitors. The structure dates back to 1848 and contains amazing tatami rooms and a Chinese-style tiled roof. 
.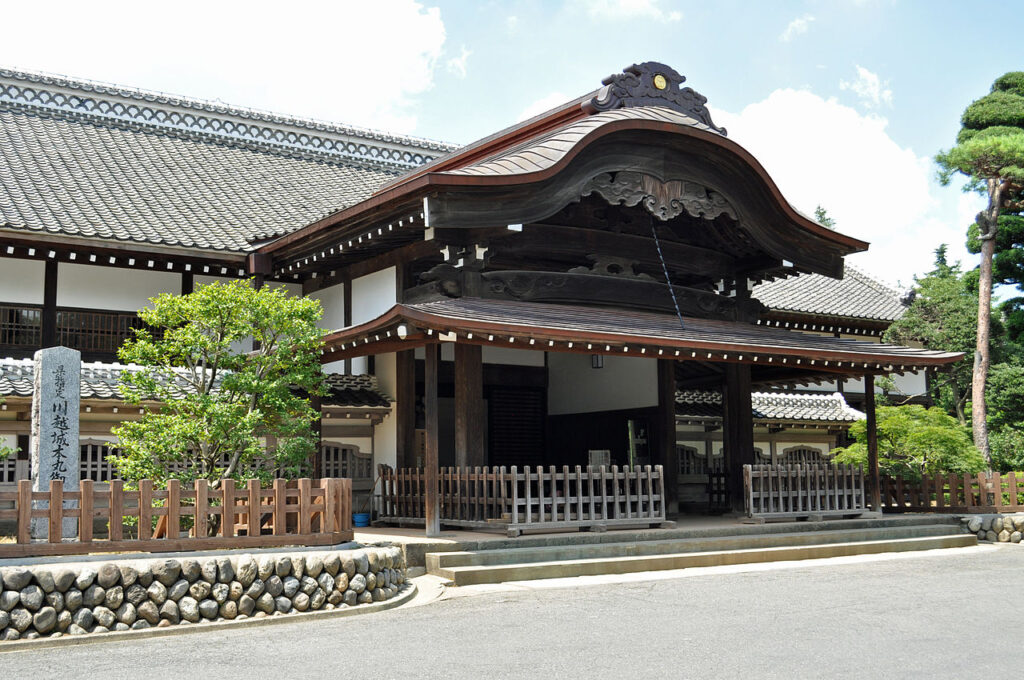 .
Other famous landmarks include the Toki no Kane (Tower of Time) and the 1,200-year-old Kita-in Temple. The 54-foot (16 m) bell tower dates back to the 1890s and was used to warn residents of a fire. The temple contains the only surviving structures from the original Edo Castle, which were moved to Kawagoe along the Shingashi River. On the temple grounds you will find 540 statues of the disciples of Buddha and the Toshogu Shrine, dedicated to Tokugawa Ieyasu, the founder and first shogun of the Tokugawa Shogunate of Japan. 
.
In January, the temple hosts a Daruma Matsuri (Daruma Festival), during which time visitors purchase their daruma dolls for good luck. Additionally, there is a Setsubun Matsuri (Bean Throwing Festival) and a Sakura Matsuri (Cherry Blossom Festival). 
.
The Kawagoe Matsuri Kaikan or Festival Museum houses several ornate floats, some reaching as high as three stories, that are used in Kawagoe's 370-year-old annual festival. Behind the museum you will find Kashiya Yokocho (Penny Candy Lane), a charming street with 14 candy stores and children's gift shops dating back to the early Showa era (1926-1989). 
.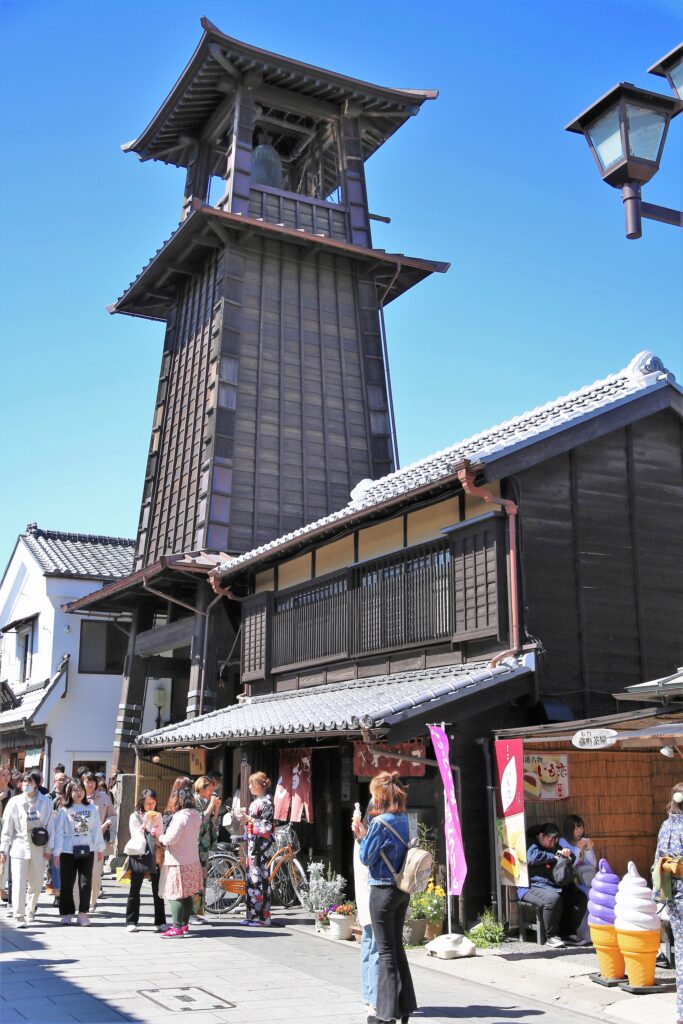 .
If you happen to work up an appetite after touring Kawagoe City, try to sample some of the cuisine the city is famous for including sweet potatoes, unagi (eel), and various Japanese confections.
You can access Kawagoe City in Saitama Prefecture from Tokyo via the Tobu Line from Ikebukuro Station to Kawagoe Station. Alternatively, you can take the Seibu Shinjuku Line Koedo Limited Express train from Shinjuku to Hon-Kawagoe.
.
.
.
『Kristine's Eye on Japan: Introduction to Japanese Culture』
Writer: Kristine Ohkubo
.
.
.
(4/11/2022)