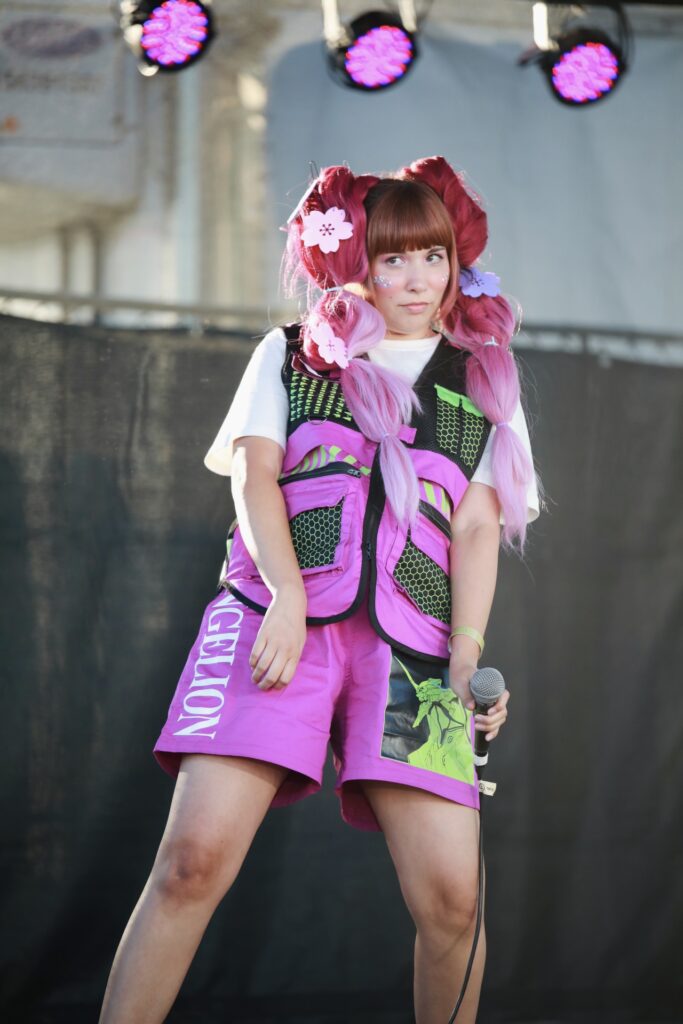 Hello, Stephanie Yanez here! I'm a Jpop music artist who has been working in the Anime and Japanese entertainment industry for years now working with companies like NBCUNIVERSAL Entertainment Japan and Crypton Future Media just to name a few. In addition to my music career I'm also a content creator, on-camera/radio talent, model, and writer.
I was a musical guest at the biggest Anime convention in the United States, Anime Expo, this past weekend. This is not my first Anime Expo as a music artist. I actually won a singing contest at AX years ago which led me to make my professional music debut into the Anime and Japanese entertainment world and work with NBCUNIVERSAL Entertainment Japan and Japanese record label I've. Since then every year I have been performing or involved somehow with Anime Expo. If you want to hear more about my music debut at Anime Expo you can find that here on my most recent video I released on my YouTube channel.
I always see articles about Anime Expo mostly focusing on their outstanding record breaking attendance but I wanted to release something different. Many people actually don't know all the hard work that is going on behind the scenes at these cons. So I wanted to write about what I experienced as a musical guest. Give you a fly on the wall point of view on what it's like behind the scenes.
I was truly honored when Anime Expo contacted me to perform. I was invited to perform at their Japanese beer garden which had the feel and aesthetic of a Japanese festival. Which is a perfect fit for me because when I'm not performing at Anime conventions/events you can find me over at the many amazing Japanese festivals that are held locally here in Southern California and the US. I was just the headlining musical guest and MC at the very successful festival Taste of Japan in Anaheim. And next month I will be performing at the Bridge USA Japanese summer festival in Torrance.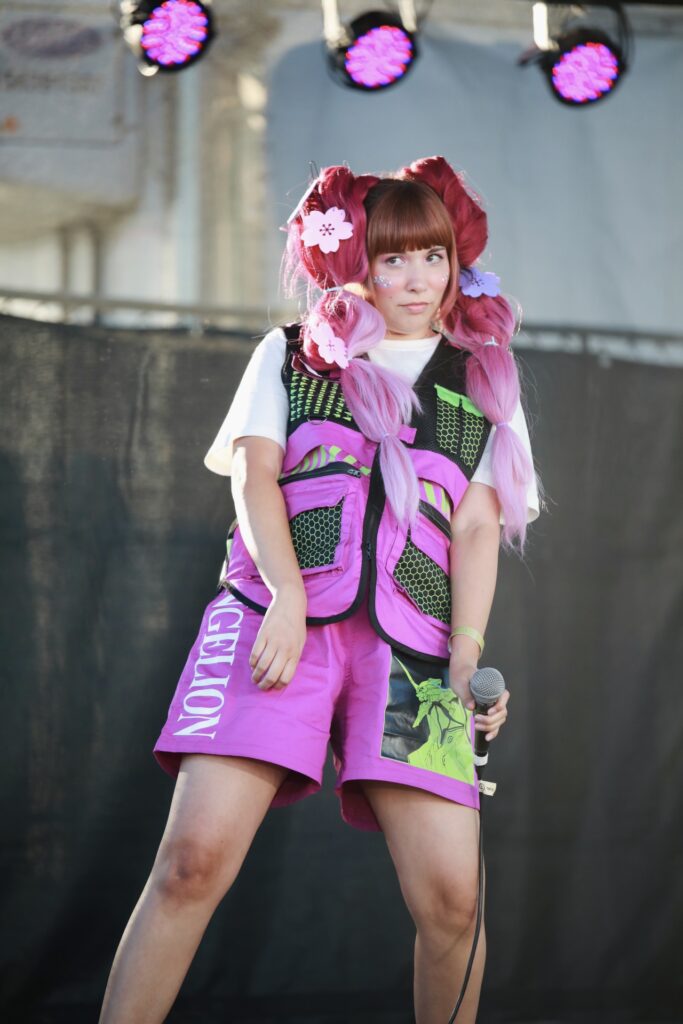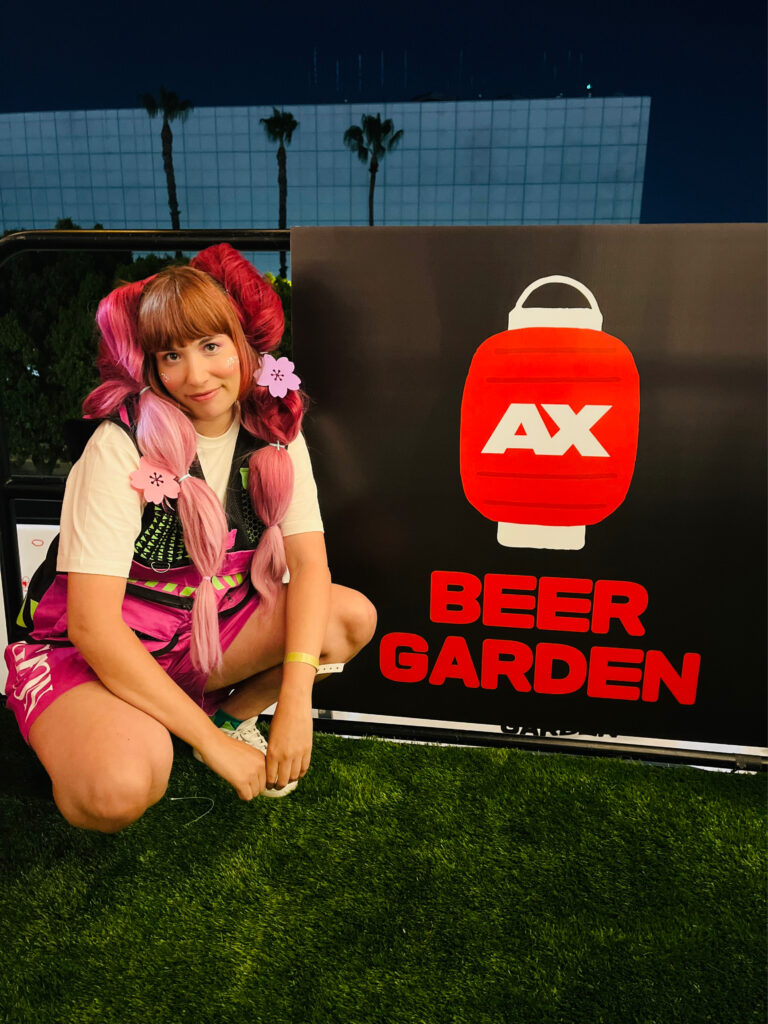 After being invited to perform as a musical guest at AX I was also invited to perform at Anime Expo private Welcome Reception that was only held for guests of honor and industry. This was truly an honor that I was chosen to be one of the musical guests at the reception that was held at the beautiful hotel the Westin Bonaventure.
The reception was held on the rooftop overlooking the dazzling city skyline. The event also had musical artists Here Between You Me perform which is a 8-bit dream pop band. When I got to the event I was able to meet a lot of the Anime Expo staff that have been working so hard to bring us this convention after two years of it not happening due to the pandemic. I got to the venue and was able to go over my sound check and get myself situated for the concert. The reception was amazing and the sound for my concert went very well. Once again I was truly honored to be there.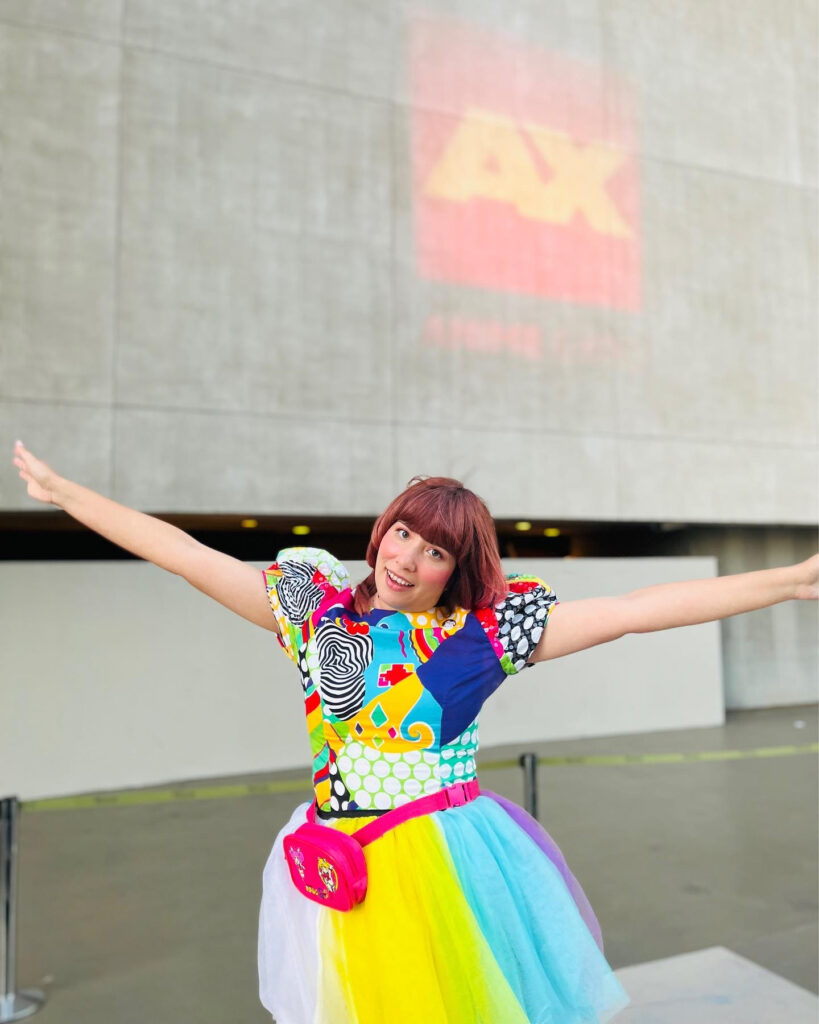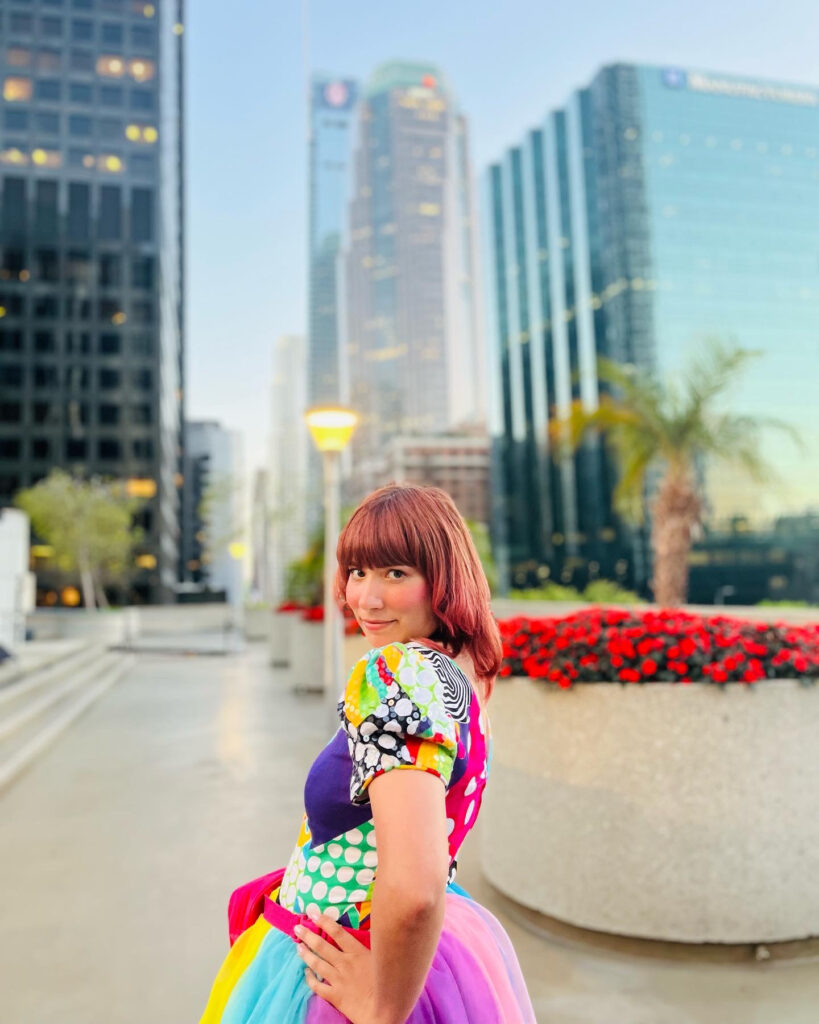 Now that I had finished my concert at the reception it was time to focus on my concert for the beer garden. While working at an Anime Convention, there is a lot of running around with business meetings, preparing for the concert, and creating content for companies and myself. I was honored to be creating a lot of content for BoxLunch which is a retailer offering a lot of anime merchandise. They had a huge announcement with a major collaboration with Sanrio and the anime series Fruits Basket which I was creating content for at the convention. The only time I was able to find enough time to check out the exhibit hall in its entirety was on the last day of the convention.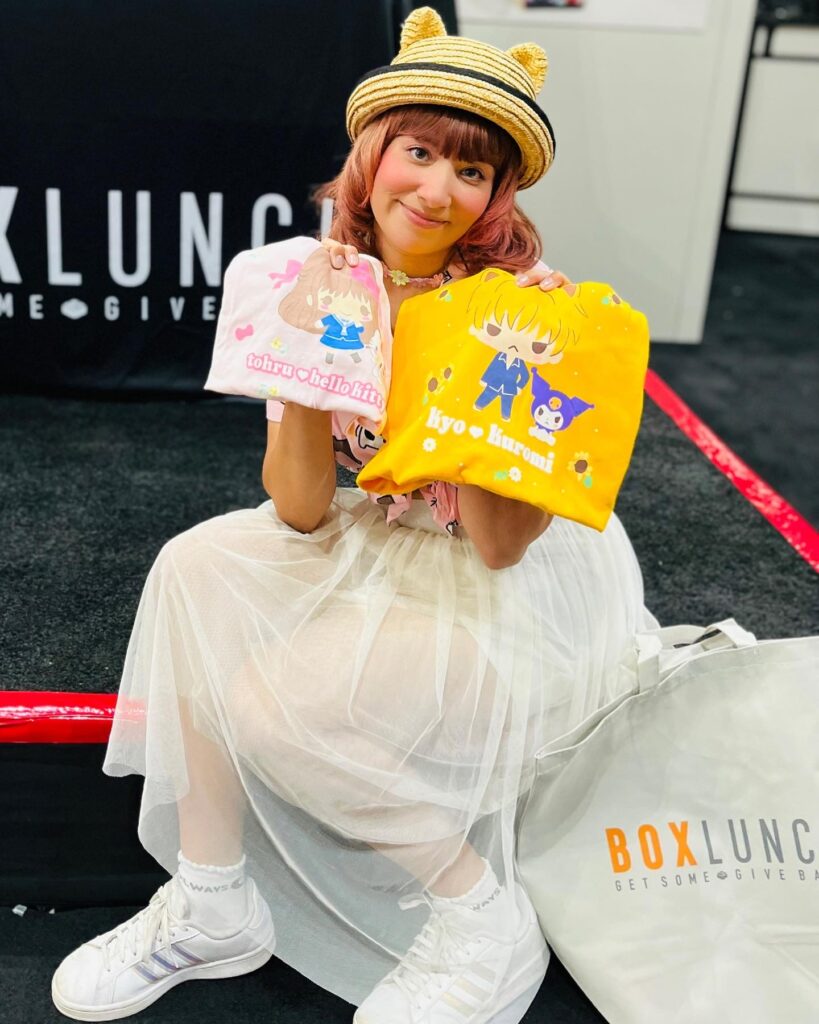 So now it's time for my concert at the beer garden. I arrived with the AX staff making sure everything was good to go. I was truly taken care of during AX this year. I can not tell you enough how amazing the AX staff was to me. I really appreciated all of the staff and all that they did. I had my merch table all setup to go and just finished my sound check. Here is a photo of me after my sound check on the stage.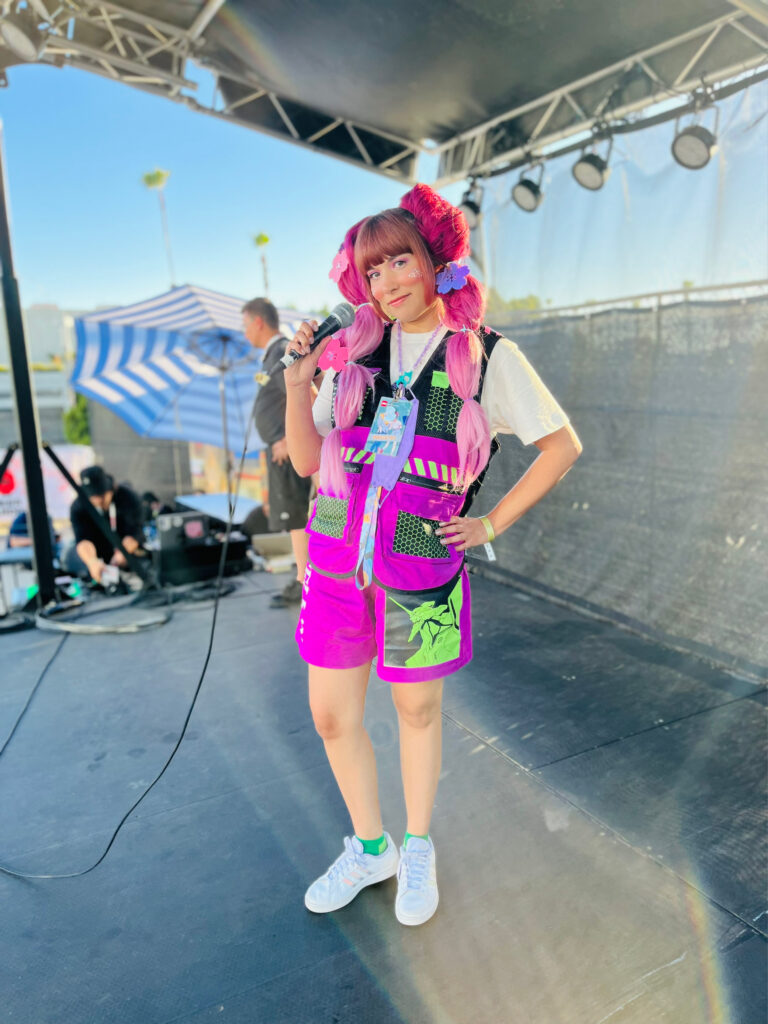 My whole outfit was sponsored by anime brand Shop Atsuko that have officially licensed anime clothing. My entire outfit is from the anime series Neon Genesis Evangelion. At my concert I performed my original songs like my most recent single Neon Lies with Japanese music artist Shinkawasaki and one of my most loved songs from the game TinierMe that I officially collaborated with Crypton Future Media and Hatsune Miku Ultimate Miku World. While performing all of my original songs I also performed retro anime classics with some city pop as well. The sound and the lighting on this stage was very nice! I felt very blessed that people came out to my show knowing how busy AX can get for people. I just feel truly honored and just really happy to be a part of this amazing community of anime music loving people. If you ever want to get into the anime music scene as a musical artist I encourage you all to go for it. You will meet the most amazing people that will become your friends for life. I got a shirt recently that said I wish anime was real life. Well for me it actually is.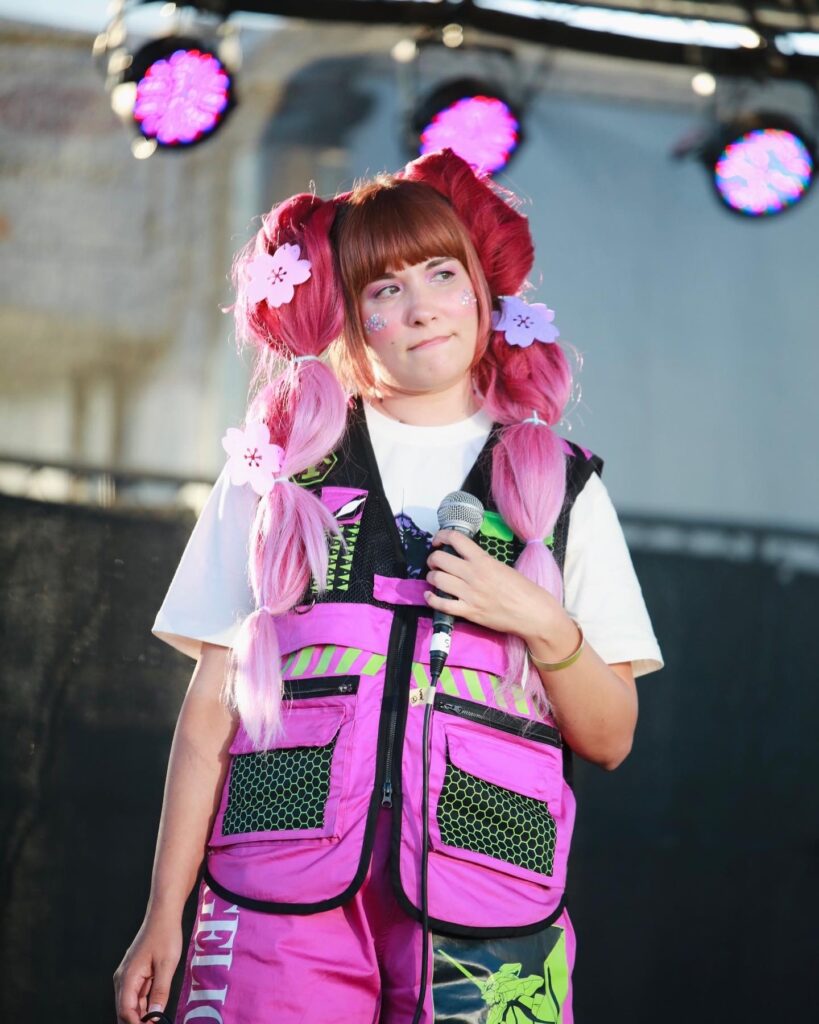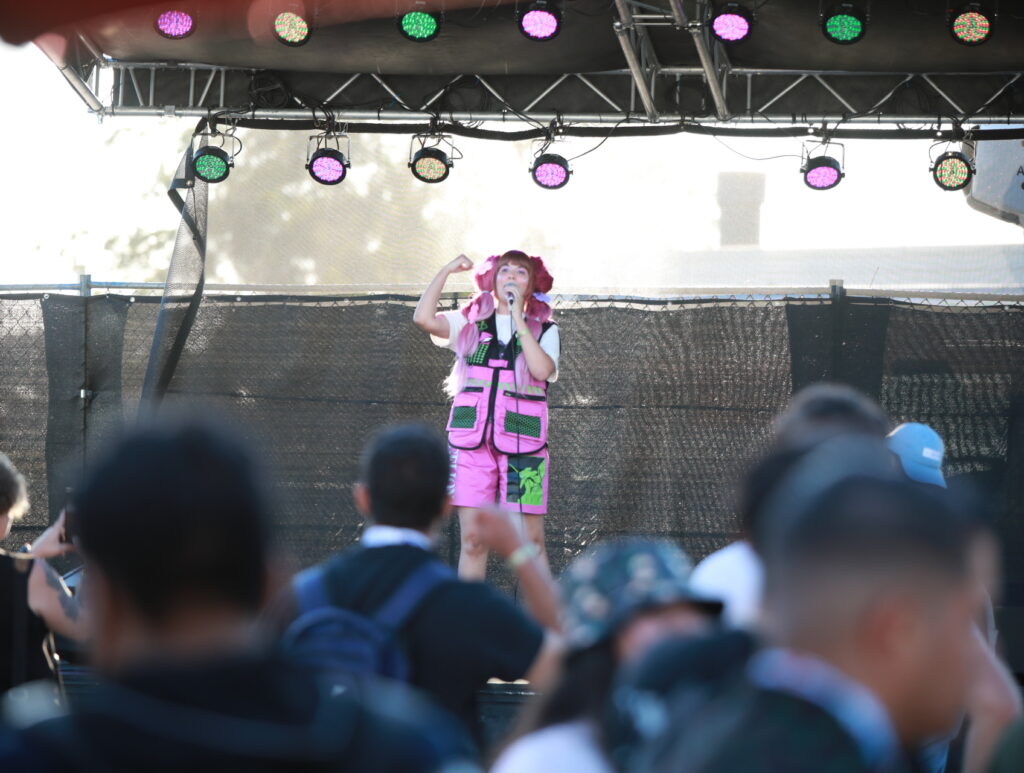 『JAPANESE POP CULTURE NEWS THAT YOU MUST KNOW!!!』
Writer: Stephanie Yanez
Instagram @stephachu
Website https://direct.me/stephachu
(7/5/2022)
,
.
.
.
.