SPECIAL INTERVIEW
JapanUp! July Issue(vol.177)
Tradition×Dance "JPN dance" to the World
Nihon-buyo is a traditional Japanese dance that has been passed down since the Edo period. Nihon-buyo dancers wear kimonos and hold props, such as folding fans, to express beautiful movements.
While the Nihon-buyo population is decreasing, Naomichi Hanazono created a brand-new style of Nihon-buyo by mixing orthodox Nihon-buyo elements into modern pop to attract the younger generation and people from overseas as well.
Naomichi Hanazono
花園直道
Nihon-buyo Dancer
Naomichi has been learning "Bando style" Nihon-buyo and Tsugaru-jamisen since he was a child.   At the age of 17, he was named "Bando Tsutano Ryu," and formed a dance group, "Kabuto" to announce a new and unique "Japanese style" dance that he pioneered with peers.   He continues to promote Nihon-buyo globally.

Website: http://naomichi.net/
Member Wanted! JPN dance: https://www.jpn-dance2021.com/
Instagram: @naomichi0819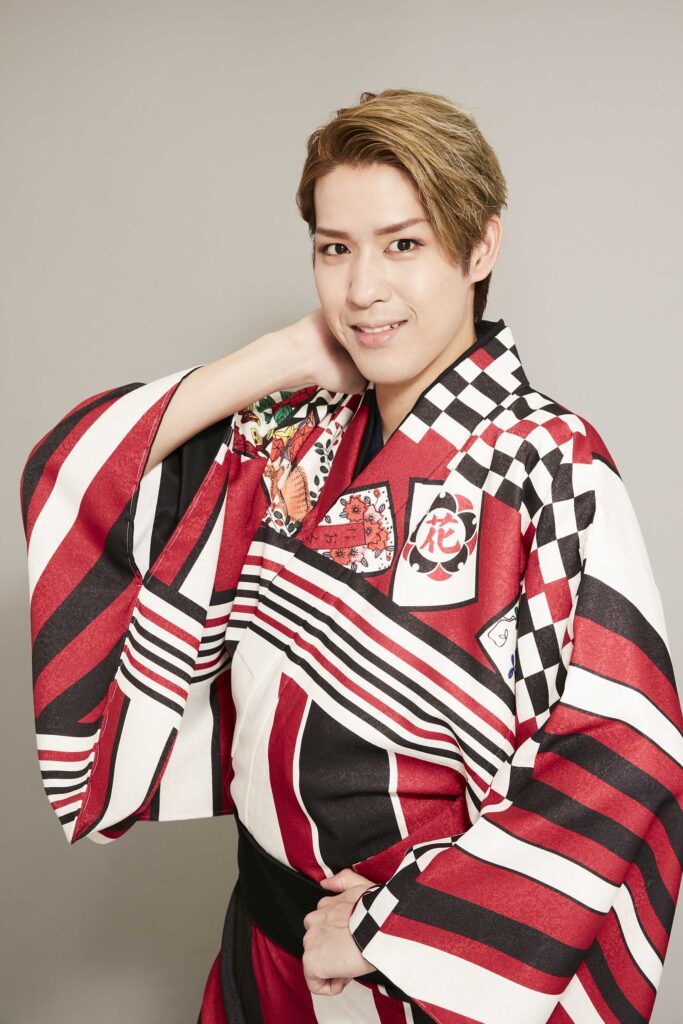 20th Anniversary of Performing Nihon-buyo
Naomichi, who has pioneered a unique style of a combination of elements of traditional Nihon-buyo and rock & pop music, has been fascinating fans with his original works as a young Nihon-buyo performer. He started to perform Nihon-buyo on stage at the age of 15 and will celebrate his 20th anniversary as a Nihon-buyo performer next year.
Among his achievements in the past 20 years, performing on the stage at the "Japanese Festival," which was held in Las Vegas in 2014, was one of Naomichi's breakthrough moments. His Nihon-buyo performance stage attracted the attention of 20,000 spectators and Japanese media as well.
Though Naomichi constantly creates new works and keeps evolving his entertainment style, the underlying purpose, "To appeal to the young generation of both Japanese and non-Japanese, who are not familiar with Japanese traditional performing arts," never changes. Naomichi said, "I want more people to know the beauty and enjoyment of Japan's traditional and classical art, so I mixed them into the latest trend of entertainment, such as Michael Jackson and Lady Gaga."
Nihon-buyo × Dance "JPN dance"
"JPN dance" is the association that fosters dancers/performers to promote a new genre of Nihon-buyo that fuses with modern dance, launched in 2020 by Naomichi as a representative. "JPN dance" currently consists of about 300 members, including trainees, instructors, professional performers, and supporters. JPN dance holds workshops and six performances a year.
"We learn dance movements, use of folding fans, and secrets of entertainment in lessons. In July, we are planning to perform show in Malaysia. We would like to spread 'JPN dance' in the States in the future too!"