ATT.JAPAN × JapanUp! magazine
August 2021 (vol. 166)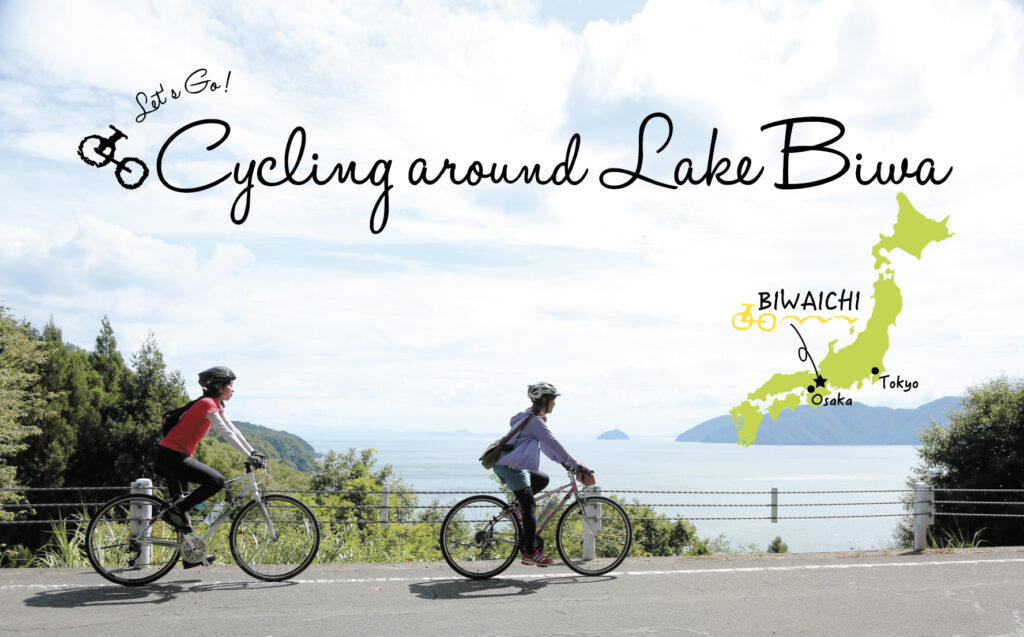 Located in Shiga Prefecture, Lake Biwa is the biggest lake in Japan.  A cycling route around the lake, called "BIWAICHI," has been selected as one of the National Cycle Routes.  It is a long cycling course of about 200km around the lake; however, with lots of flat parts, it can be recommended for not only advanced cyclists but also beginners.
.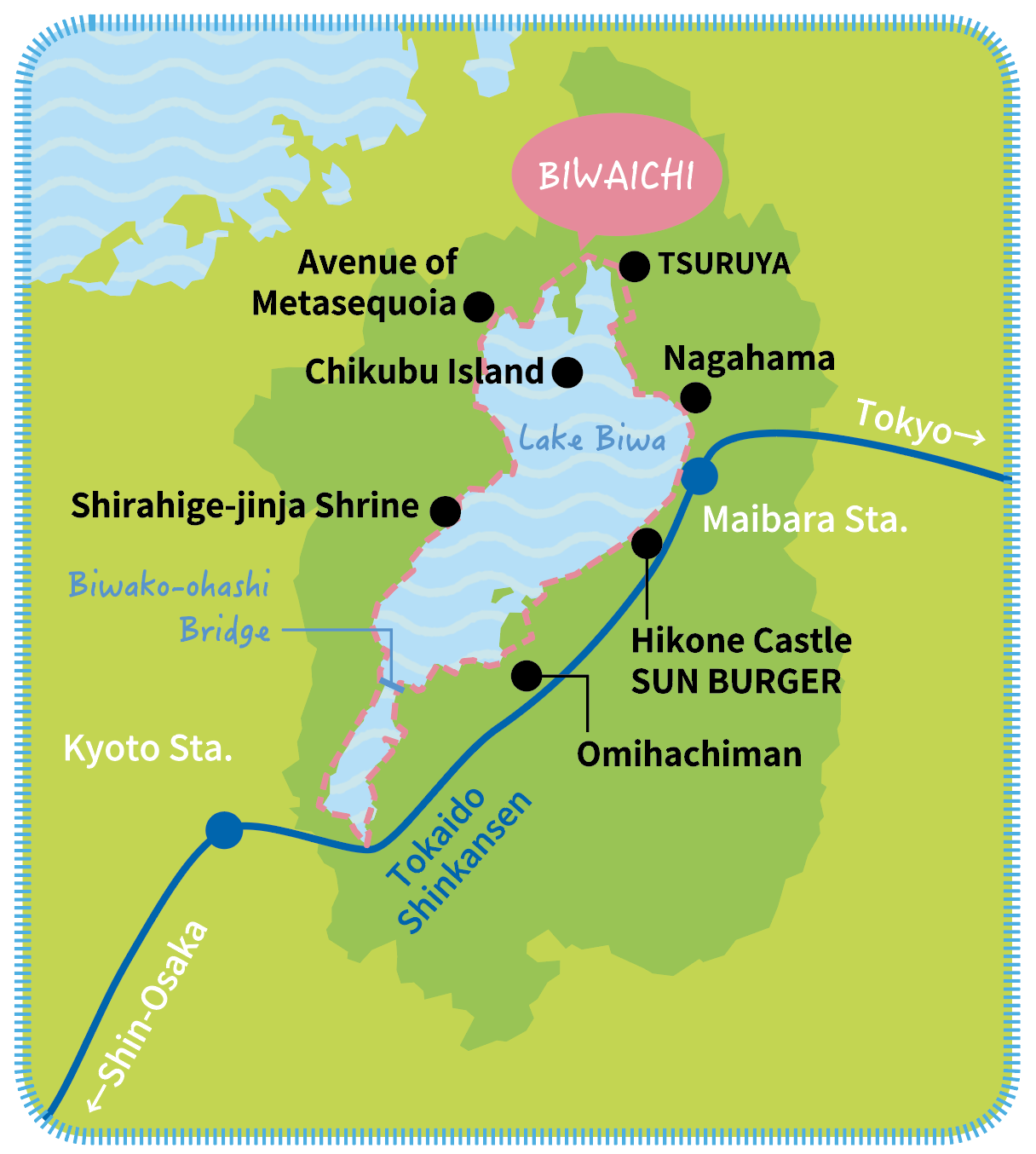 If you are used to cycling for a long distance, it won't be too hard to go through the course in one day. However, you may want to take a bit more time, from one-night and two-days to two-night and three-days to fully enjoy the course. There are lots of places that are too good to pass by along the course, such as historical sites and spots with gorgeous views. Depending on the time available and your stamina, you can choose to cycle either on the north side Hokko (North Lake), about 150km, or the south side Nanko (South Lake), about 50km. There are also 11 cycling courses, called "BIWAICHI PLUS," visiting sights in the surrounding areas a little distance away from the lake. You can enjoy cycling in various ways.
.
More attractive aspects of
BIWAICHI
.
Local dishes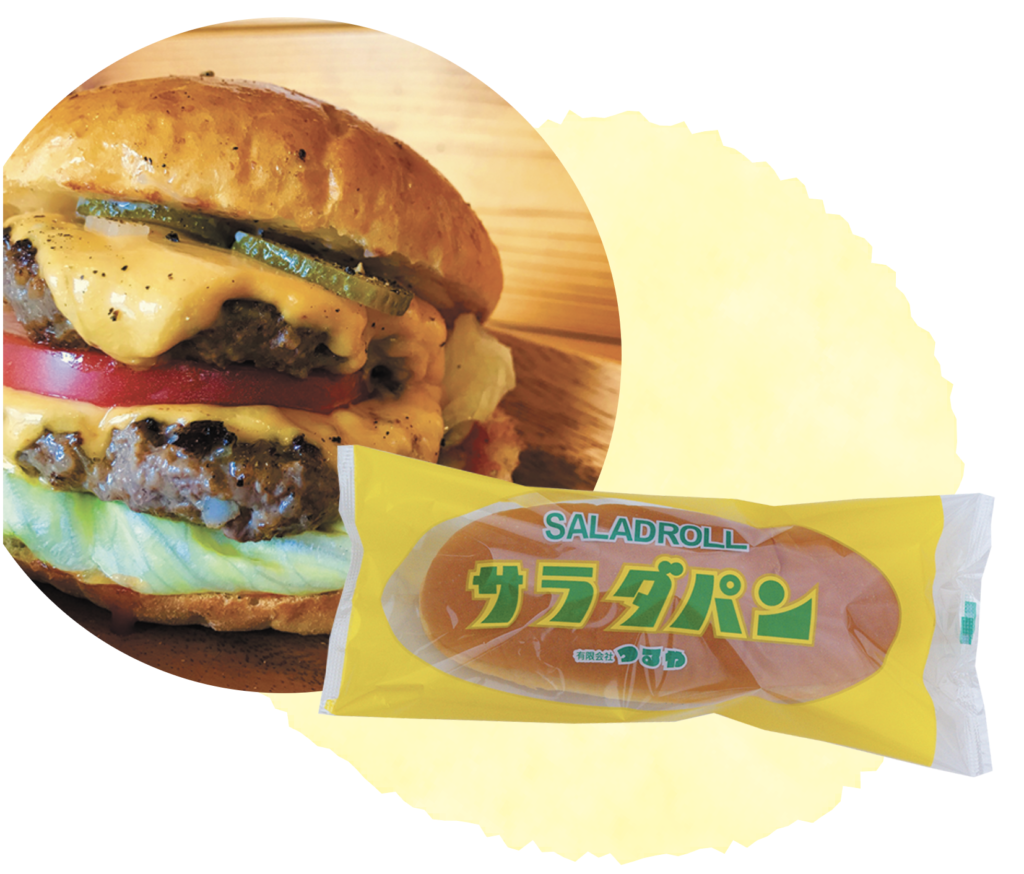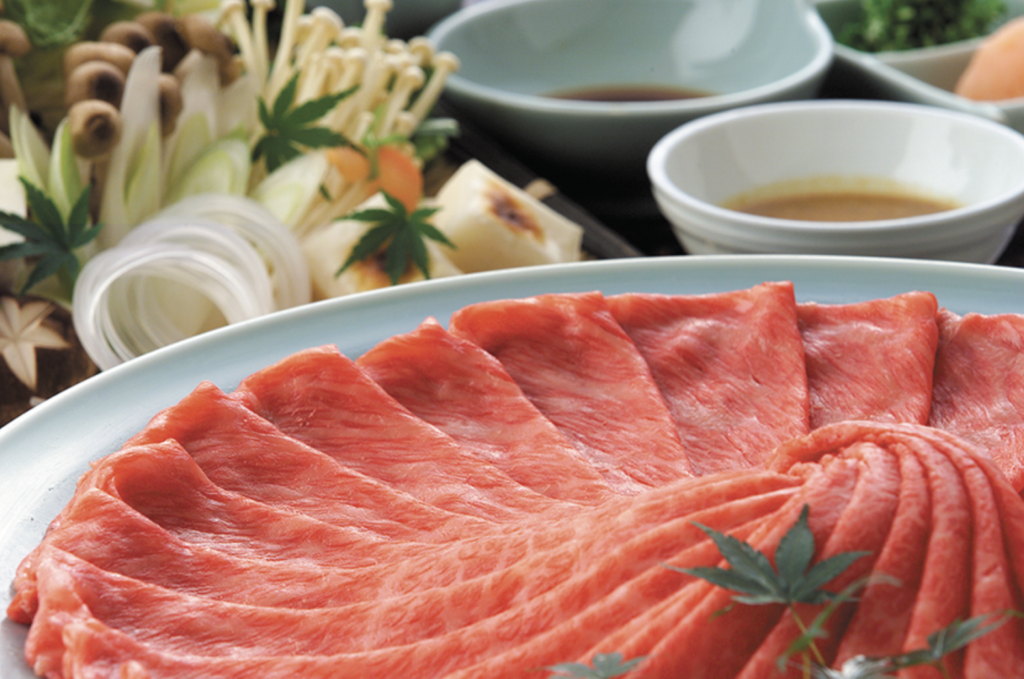 One of the most famous kinds of food in Shiga Prefecture is Omi Beef, one of the top wagyu brands. If you want to taste it casually, you can try an Omi Beef burger offered at Sun-Burger in Hikone. Another popular food among cyclists is "Saladroll" from Tsuruya, a long-established bakery. This unique bun is stuffed with strips of takuan, Japanese daikon pickles, mixed with special mayonnaise.
.
POINT 1
A fun place for strolling around with many historical spots!
Located next to Kyoto, Shiga Prefecture often appears on historical center stage since ancient days.  Along the cycling course, there are many spots where you can feel the history of Japan, including Hikone Castle (National Treasure), streetscapes with a remnant of old castle towns in Omihachiman and Nagahama, and numerous temples and shrines with a distinguished history.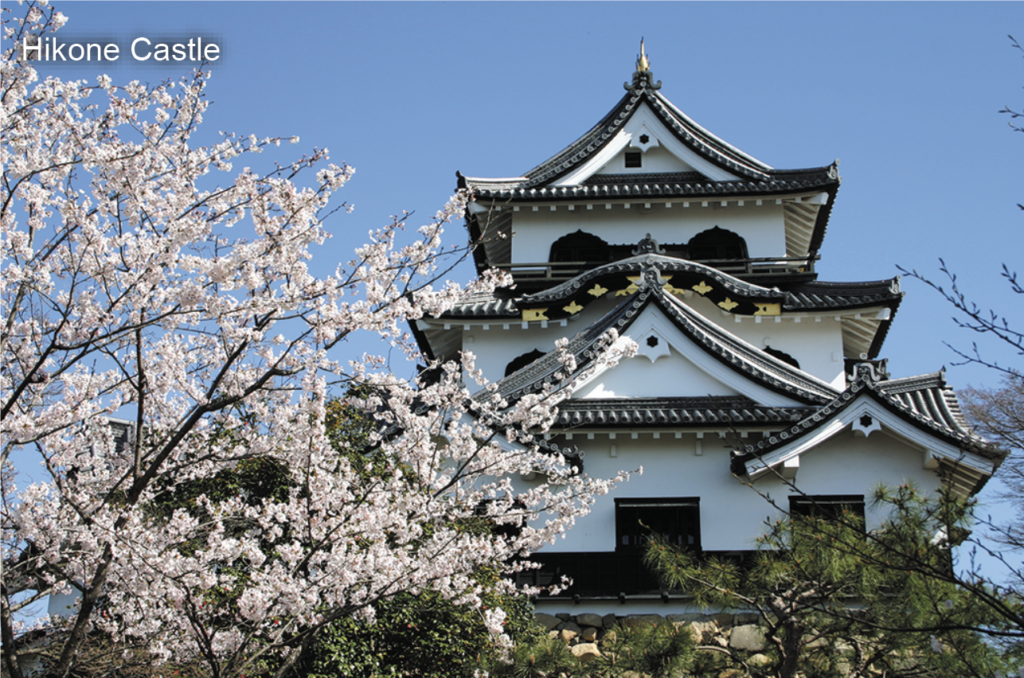 .
Point 2
Lots of photo spots!
Along the water and the mountains, there are not only lots of beautiful country views but also "instagrammable" spots, which attract attention through SNS.  Said to be established about 2,000 years ago, Shirahige-jinja Shrine has a torii gate standing in the lake with a mysterious atmosphere.  With 500 metasequoia (dawn redwood) trees planted along it for 2.4km, the beautiful avenue of metasequoia is another popular photo spot.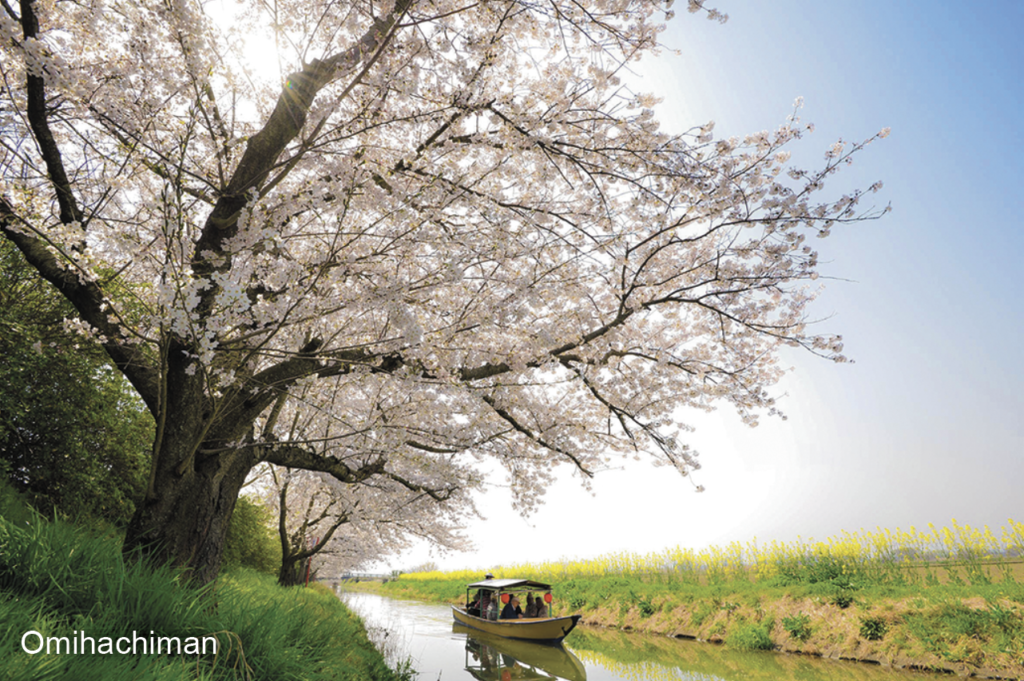 .
Point 3
Take a cruise trip with your bicycle!
A cruise ship, Ohmi Marine, connecting Hikone Port on the east side of the lake and Makino Port on the west side, is equipped with cycle racks, which allow passengers to bring their bicycles onboard. By taking this ship, you can avoid the road with lots of ups and downs on the north side, so it is recommended for beginners. On the cruise course, you can land on Chikubu Island, which has been a popular place of religious worship by people since olden times, with several historic temples and shrines.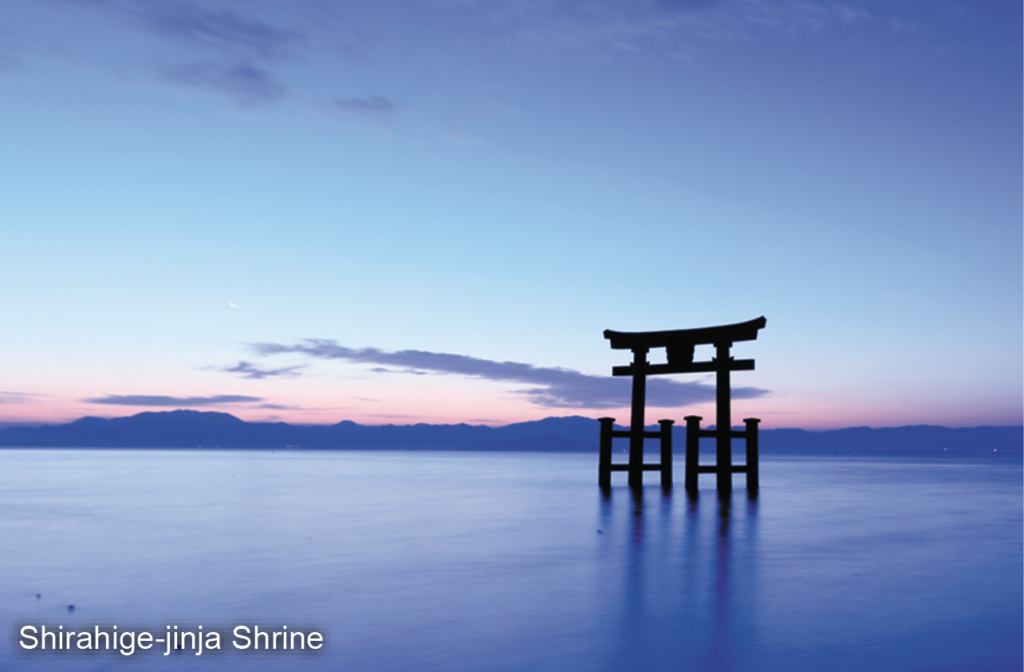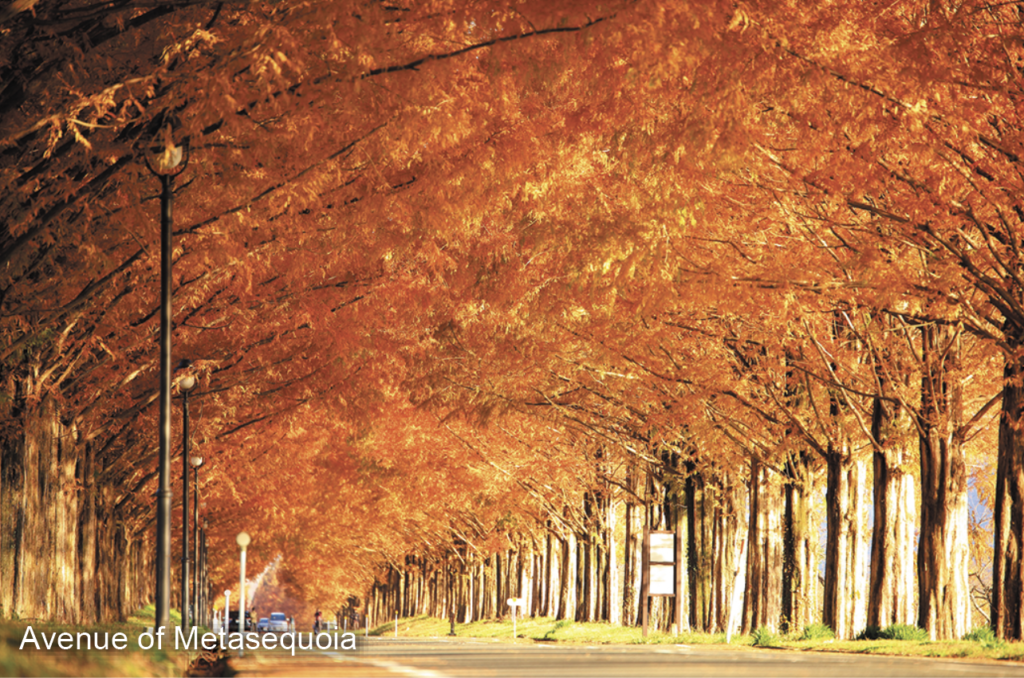 .
Rental bicycle services
Maibara Cycle Station 米原Cycle Station
Directly connected to JR Maibara Station, which is one of the Shinkansen stations, this rental facility is conveniently located for you to start cycling right away after getting off the train. It offers a wide variety of rental bicycles, including those by famous manufacturers in Japan and abroad, as well as reliable servicing. Also equipped with shower rooms, it supports lots of cyclists. (from 3,800 yen for one day, tax not included)
*It closes for a while during winter. For details, please check the website.
www.biwaichi-cycling.com/en/
.
Onsen
Along the cycling course, there are some onsen places, including Ogoto Onsen and Nagahama Taiko Onsen. So, you can take a few days to go around the lake by staying overnight at one of the onsen hotels to heal your fatigue.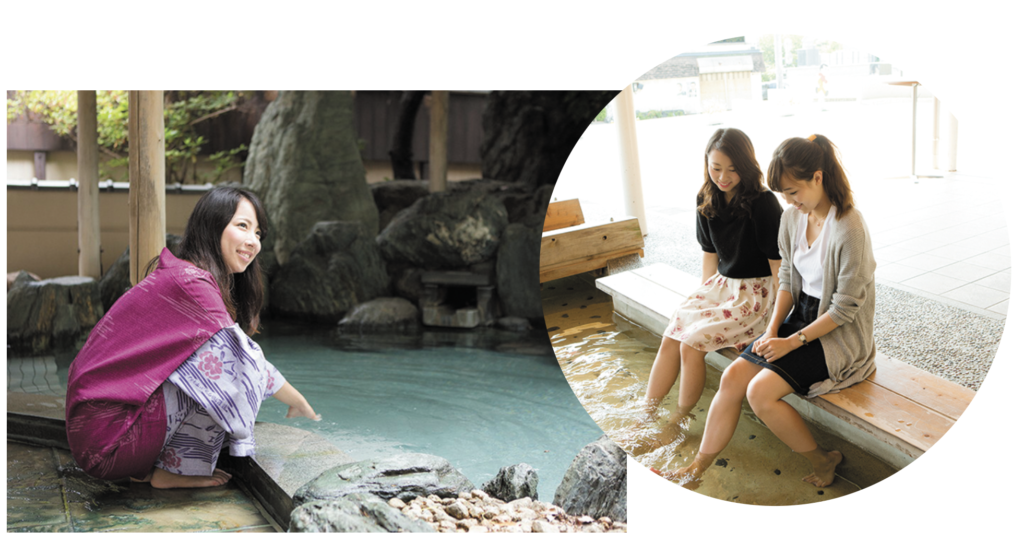 .
.
About att.JAPAN
The magazine att.JAPAN is for non-Japanese visiting from overseas and those residing in Japan. This quarterly magazine written in English, Mandarin, and Korean offers a wide range of information about Japan—from travel and sightseeing to various aspects of traditional culture and the latest trends. The magazine is distributed at major airports, hotels, and tourist information centers throughout Japan.
https://att-japan.net/en/
Facebook: att.JAPAN
Instagram: att.japan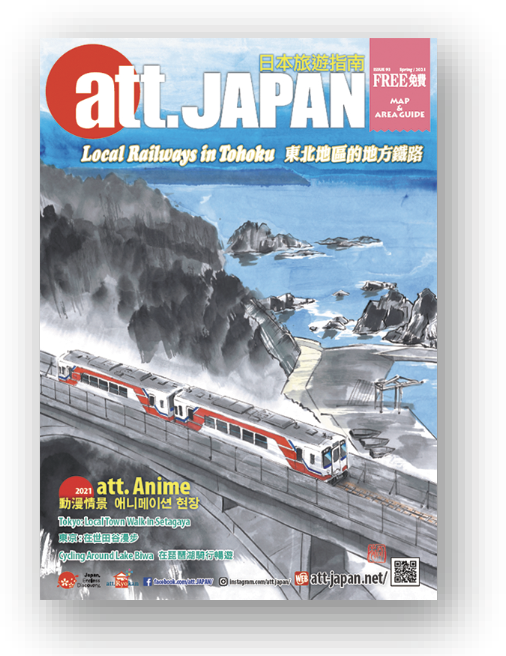 .
.
.
.
.
.
.
.
.