This past weekend, I was the official MC and one of the headlining musical artists of the Taste of Japan festival, which was a two day event held at the Anaheim Garden Walk. The event was hosted by STC Garden Walk, STC Foundation, SoCAL Anime, and Tanoshii Project Inc. The festival had local restaurants and Japanese companies featuring the most delicious selection of food, great shopping, fun activities, and amazing entertainment that was enjoyed by all who came out.
While working as the MC, I saw all of the hard work the staff, vendors, and entertainers put into Taste of Japan which truly made it a successful event. People traveled from all over to come out to this event where each day was filled with smiling faces ready to take in the taste, shopping, and sounds from Japan.
For the entertainment on the first day was Kyokushin Karate, SoCAL cosplay contest, and my concert where I performed my original music along with Anime and City Pop covers. I was also a judge for the cosplay contest which I truly enjoyed seeing everyone's hard work and dedication for their favorite anime series and video game. During the contest one of the judges almost fell off of the stage and broke his back. But with my swift ninja skills I was able to keep him from falling. I was more than a MC and musical guest at Taste of Japan. I was also a hero.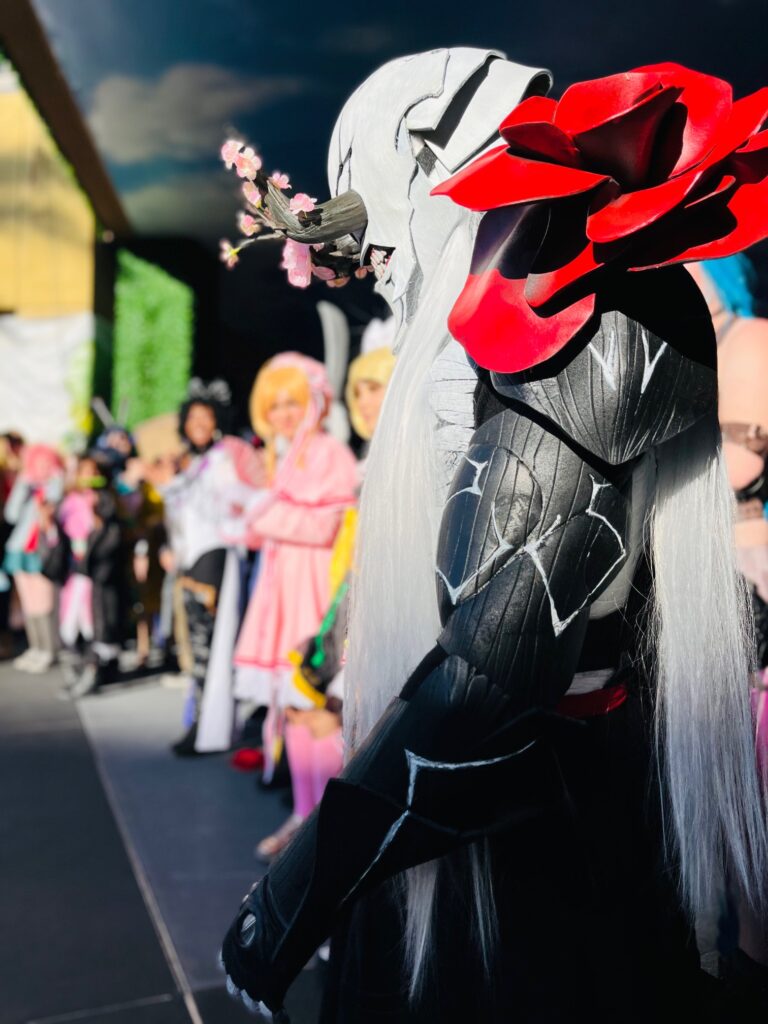 Did you know the Taste of Japan had anime themed food? Yep, that's right! Kagura was selling Demon Slayer themed bentos that sold out each day!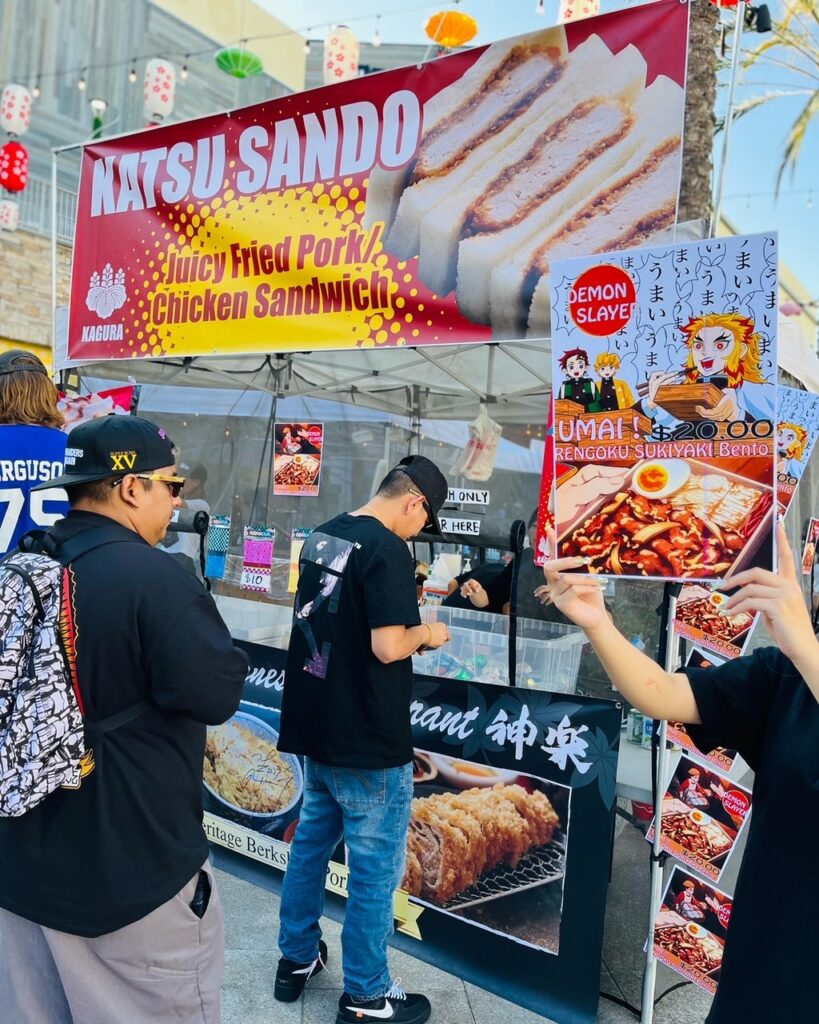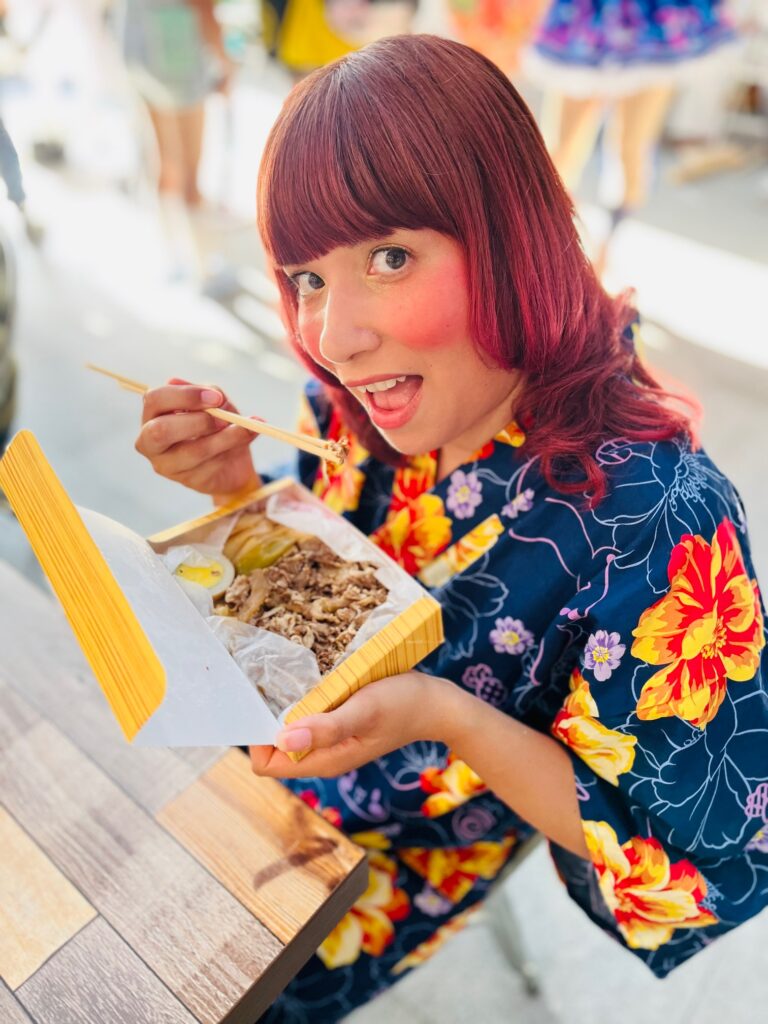 I was also interviewed by Japanese Radio Station TJS not once but twice! Thank you VJSam for having me!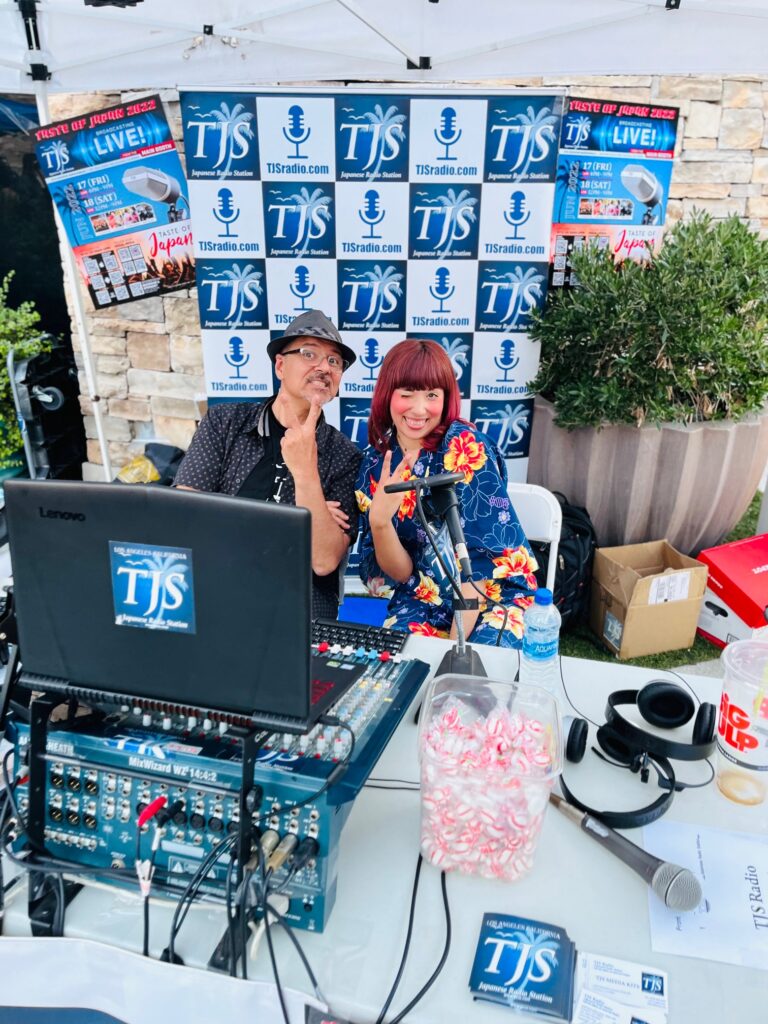 On the second day of Taste of Japan they had so much entertainment that was inspiring and amazing to see. They had the POM POM Girls, Ryujin Taiko/Terminal Islanders, Burai Productions, Gurukuns, Okoto & Shakuhachi, Shamisen, Umamix, Okinawa Odori, Greg Hignight, and myself (Stephanie Yanez) that was also included in that amazing list of entertainers.
Ryujin Taiko with Stage Manager Jarrel: I love love love these guys! Super talented and super kind people. Their set was amazing!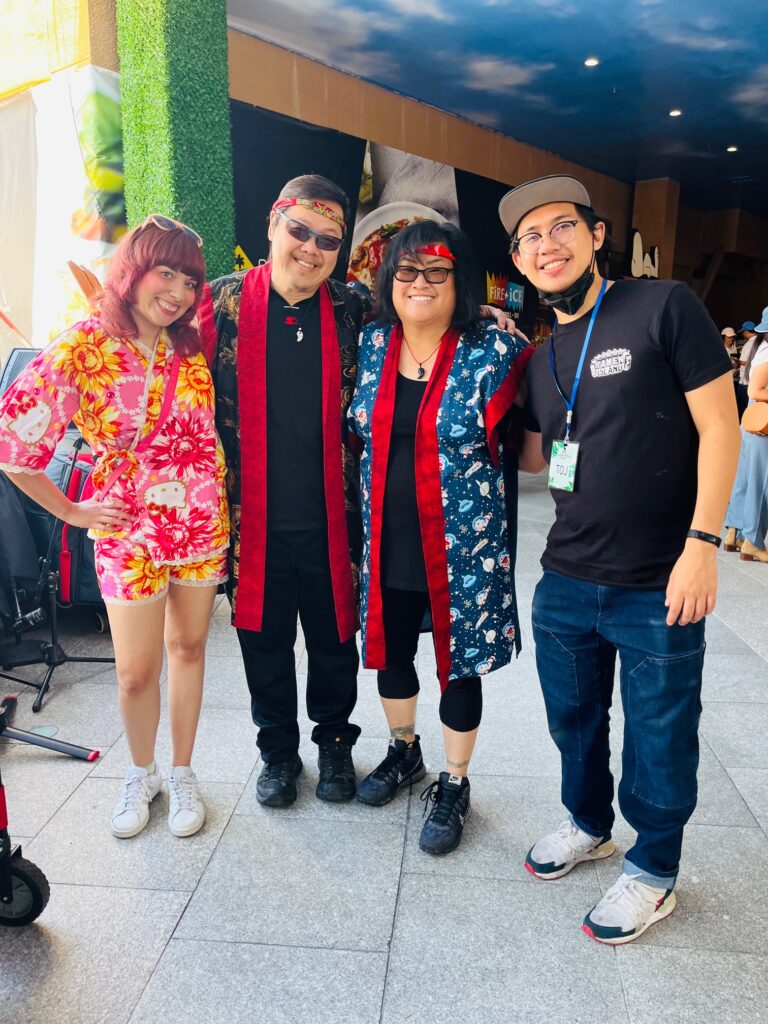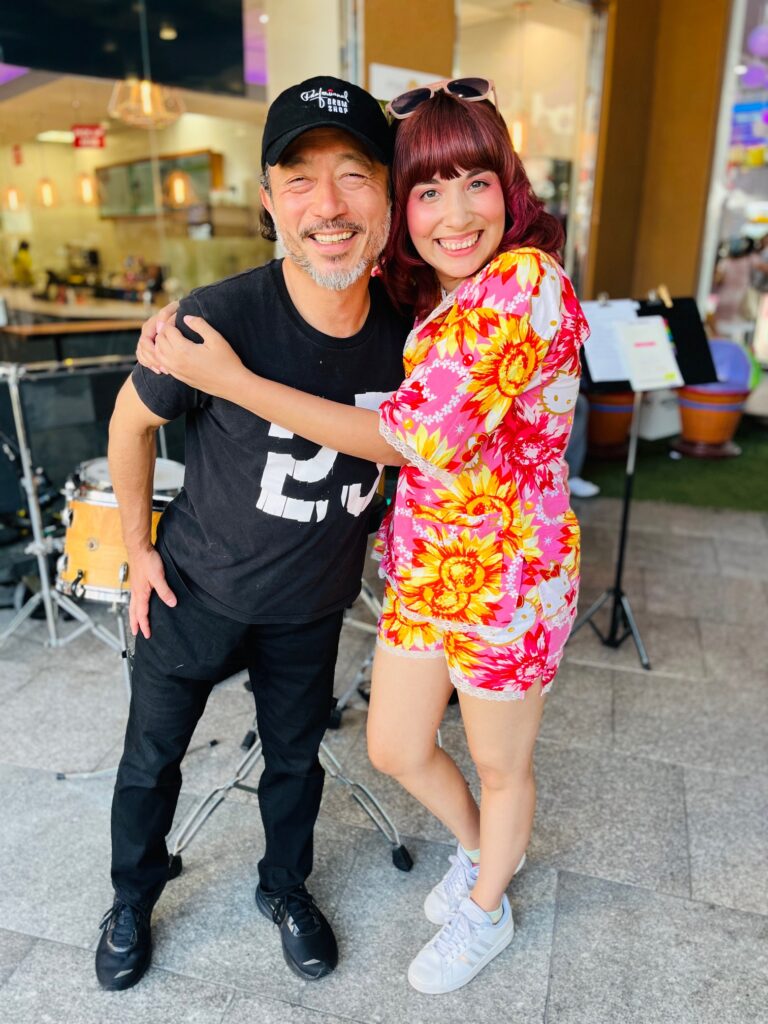 Haru is the drummer from Umamix and here is a little known fact: for my debut into the Anime and Japanese entertainment industry, I recorded at Paramount Studios with Haru. I'm always so happy to see him and I treasure what we have done together.
Greg Hignight is a staple at Japanese/City Pop/Anime events. I have had the honor to gig alongside him for many years now. He is family to me!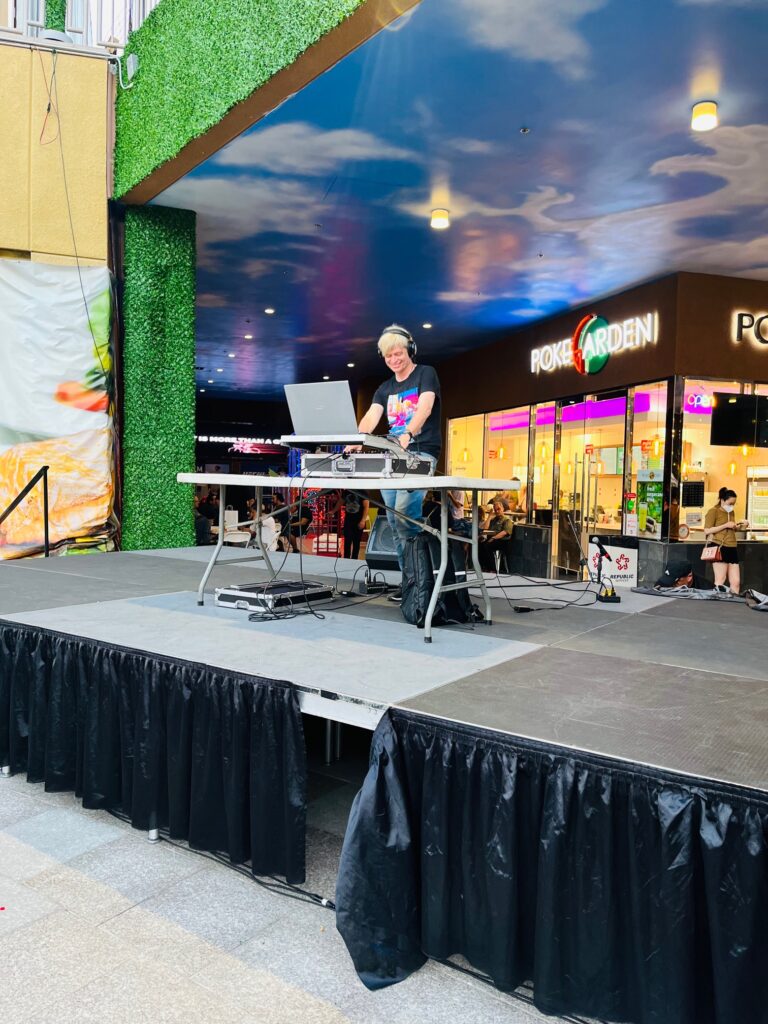 Terminal Islanders: I had so much fun dancing ondo to the Ryujin's Taiko. Amazing group of people!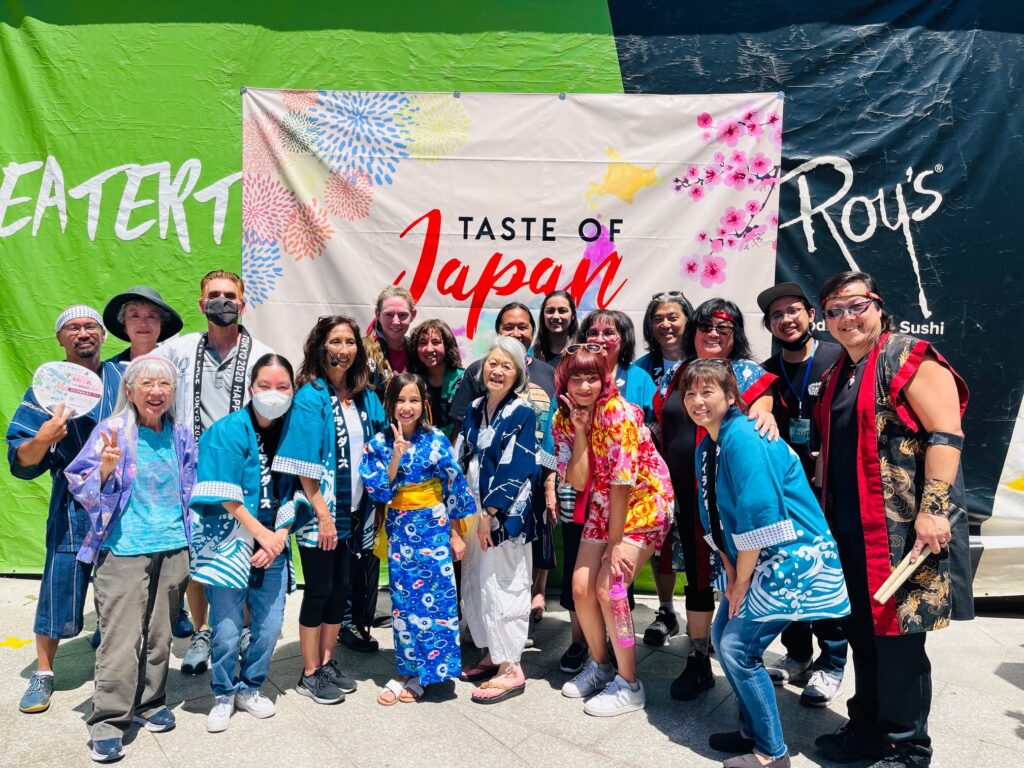 Also at the event were many favorite vendors and companies of mine like anime shop Anime Topia. I was so busy shopping at their booth I forgot to take a photo.
Weekly LALALA was also at the festival! They had this booth where you can try and catch fish. Weekly LALALA is a Japanese Entertainment Weekly Magazine. They also run JapanUp! magazine. It has been such an honor writing for JapanUp! I can't wait to write more!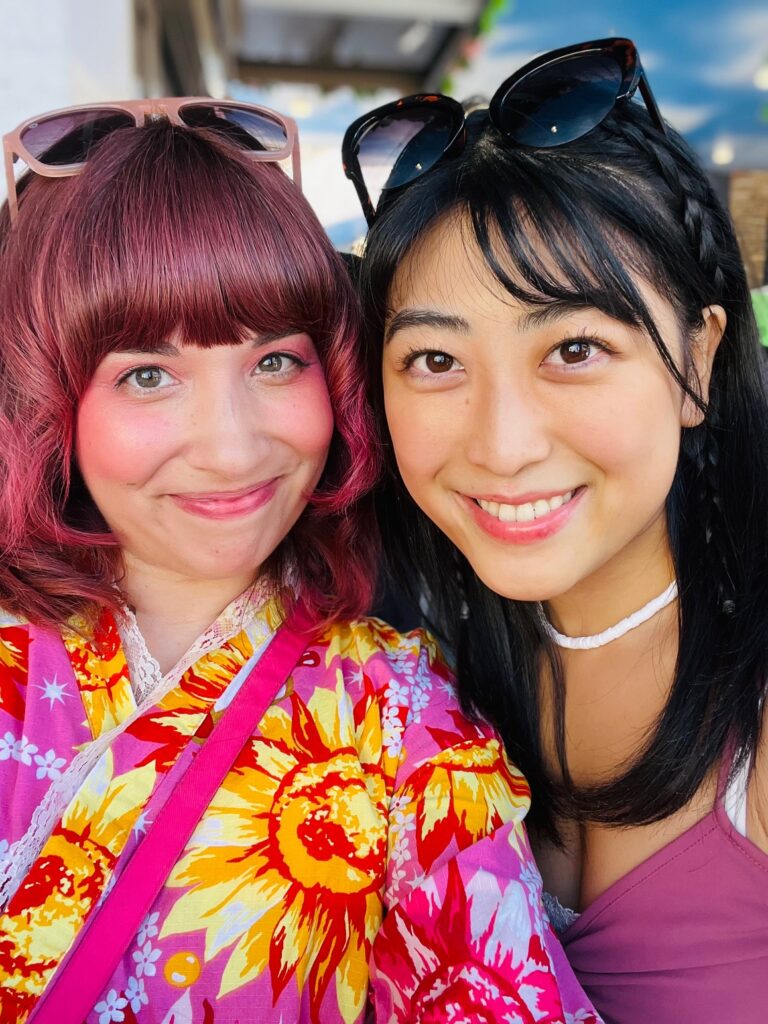 I'm just so happy and honored to be a part of this amazing community of hard working, talented, and just loving people that has really taken me in with open arms.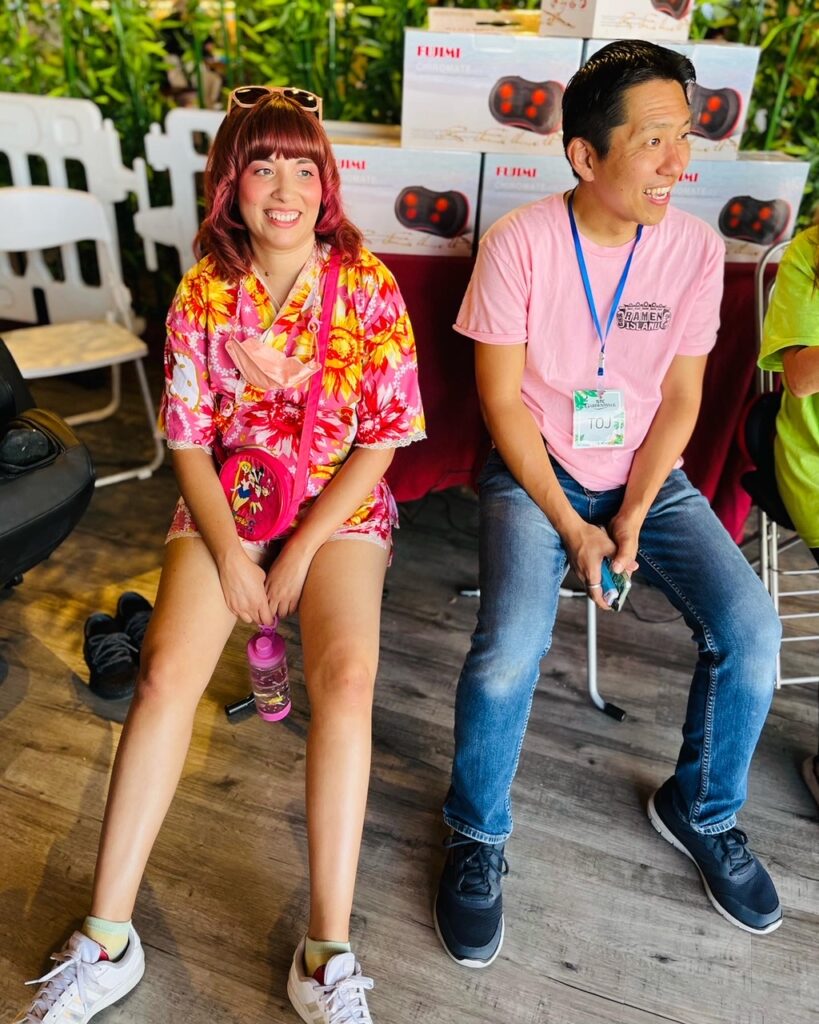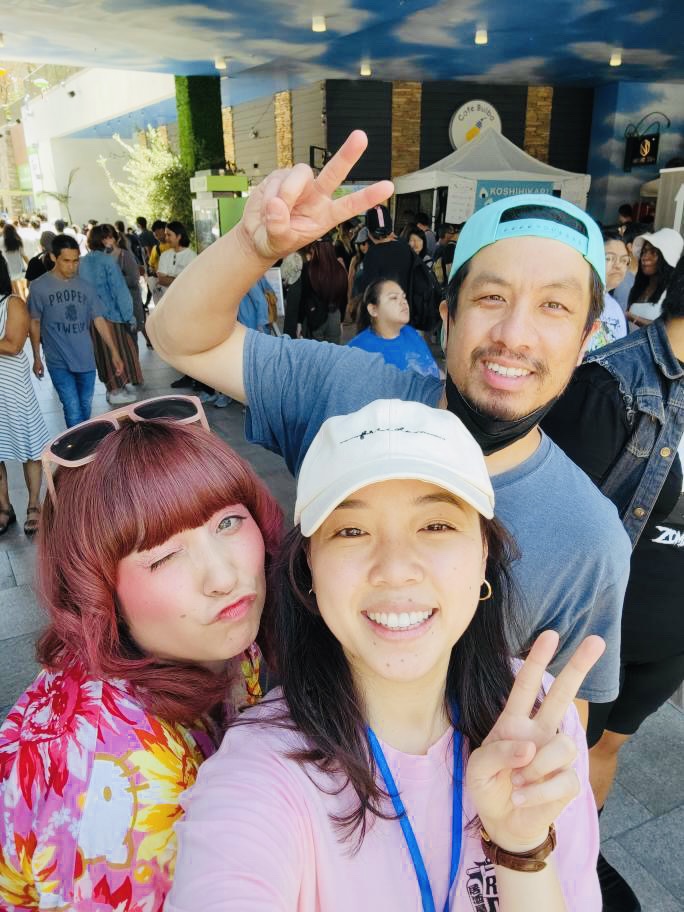 Tanoshii Project Inc and all of the staff from Taste of Japan are family to me! I love all of them so much! They work so hard to bring amazing events that have heart and soul that show how beautiful this community really is. I was really honored to be the official MC and musical guest. Thank you so much for having me! Next time Tanoshii Project Inc has an event you will definitely not want to miss it! 
『JAPANESE POP CULTURE NEWS THAT YOU MUST KNOW!!!』
Writer: Stephanie Yanez
Instagram @stephachu
Website https://direct.me/stephachu
(6/21/2022)
,
.
.
.
.