Enjoy the joke while eating Nagano's juicy fried chicken
If you've ever been to Nagano Prefecture in the Japanese Alps, you've probably had a chance to eat one of the local specialties, a type of fried chicken called sanzoku-yaki (山賊焼き) which is usually rendered into English as "Mountain pirate (or bandit) chicken."
With a name like mountain pirate, I knew there had to be a good story. And when I found out the name was based on a Japanese pun, it became my favorite food.
Long ago, I was the "Pun Products Editor" of Mangajin (漫画人), a magazine introducing Japanese manga to English readers. Yes, the magazine had a monthly column just for Japanese products named for puns! It showcased products like vitamins named Bi-ta-min (美多民 —lit. many beautiful people, but a homonym for "vitamin") and socks called tsūkin kaisoku (通勤快足—pleasant walking feet instead of express train). But then, what would you expect from a publication itself named for a pun — manga-jin meaning "manga person" in Japanese but similar to "magazine" in English.
Japanese is perhaps the best language in the world for puns, and puns feature prominently in Japanese comedy and humor. Come up with a good one and you'll be awarded a zabuton pillow cushion.
The Japanese language makes puns easy. Japanese has only 22 separate vowels and consonants compared to 44 in English. Add to that the way English gets mangled through katakana and that onyomi mostly only uses a small subset of the possible sounds means there are a lot of homonyms in Japanese. I mean, a lot.
I used to work for a steel manufacturing company named Kōbe Seikō. There are at least 15 words with different kanji that are all pronounced seikō, including steel manufacturing, sex, and success. Talk about obvious puns. It was hard to get through an hour of work without a crude joke at the company's expense.
So when I heard the name "Mountain Pirate Chicken", I smelled a pun in this chicken. I wasn't wrong.
Sanzoku (山賊) is made up of 2 characters: san (山) meaning mountain and zoku (賊) meaning pirate or bandit.
As a landlocked, mountainous province with roads connecting Edo to Kyoto and the Japan Sea, the Nagano region had more than its share of bandits. But what was the connection with chicken? Did the bandits survive in their hideouts by stealing chickens and eggs from local farmers? Nope, the name is a lot more interesting than that.
The Japanese word for bird is tori (鳥). And the verb for deep fry is ageru (揚げる). Tori-age (鳥揚げ) therefore means fried chicken. But…tori-age can have another meaning. Tori or toru (取る) is the verb "to take." Age (上げ) is the verb "to give". Together, they mean "take away" or "have something stolen."
So, tori-age can mean either "fried chicken" or "stolen". And in Nagano, who would do the stealing — the mountain pirates, of course! So instead of calling it tori-age, this particular local style of fried chicken became known as sanzoku-yaki or "mountain bandit chicken". You have to love it!
But is the chicken as good as the pun? Oh, yes! Crisp outside and succulent inside, it's the best fried chicken I've ever had.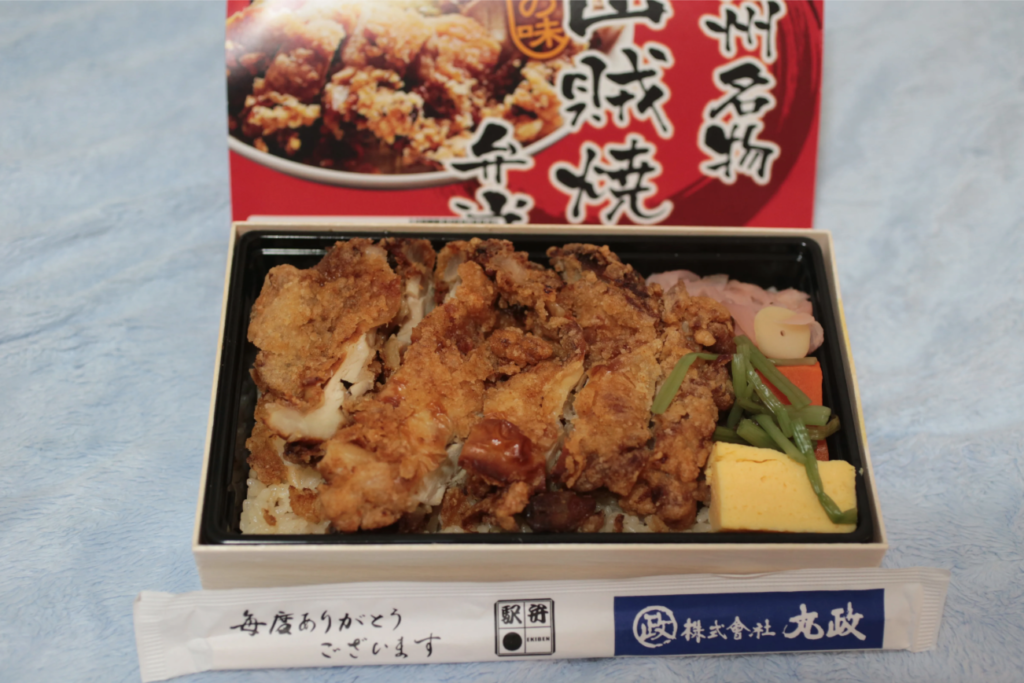 Sanzoku-yaki is a chicken thigh (or sometimes a breast cutlet) marinated in soy sauce with garlic and onions, and coated in potato starch before being deep fried in oil. Instead of covering with tonkatsu sauce like karaage or sanzoku-yaki is served with lemon to add a citrus tang. Similar to chicken katsu, it is often garnished with shredded cabbage.
Unlike the most famous local food — basashi (raw horsemeat) — eaten mostly by gawping tourists, sanzoku-yaki is popular with locals, especially around Matsumoto and Shiojiri. It can be found in restaurants and izakayas throughout central Nagano, and is often cooked at home.
Want to try sanzoku-yaki? Just look for the pirate banner!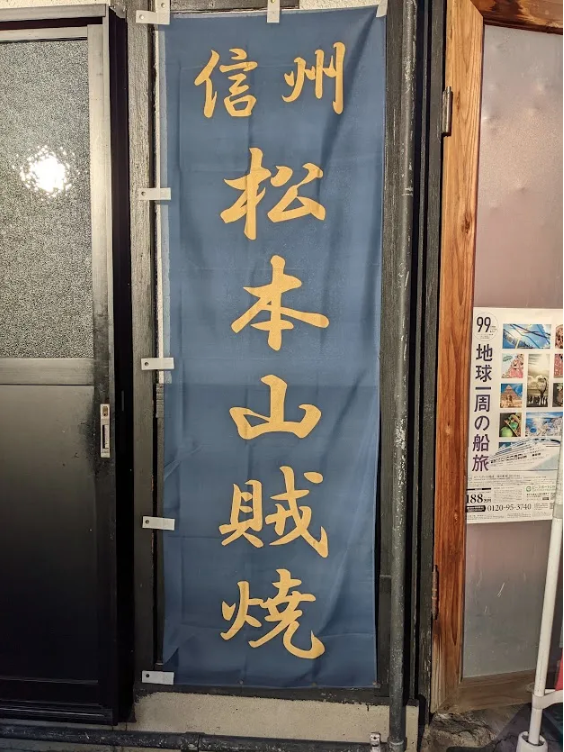 ・・・
If you enjoy my articles, you'll love my novel of Japanese culture in Silicon Valley. To Kill a Unicorn is the story of a Japanese-American in Silicon Valley (which was originally a Japanese farming community) who uses tea ceremony, sake, and Japanese whiskey (a bit too much) to find his missing friend. Pre-order your copy now!
.
『Learn Japan Deeply with DC!』
Writer: DC Palter
Read DC's Stories More at Japonica Publication ( medium.com/japonica-publication )
(3/14/2023)
.
.