Are you ready for Anime Expo 2023? Anime Expo is the largest anime and manga convention in North America! It will come back on July 1-4 at the Los Angeles Convention Center.
For over 30 years, Anime Expo has been the place where the anime community, industry, artists, and anime fans come together to celebrate anime and Japanese culture. It will bring an even more euphoric atmosphere to an already extraordinary energy. What adventures await you at Anime Expo 2023… Here's what you need to know!
Anime Expo 2022 sold out all the tickets for 4 days, and attendees from over 70 countries showed up in LA. The event has shown tremendous growth year by year.
Tickets this year are already sold out, and AX is expected to bring in a positive economic impact of over $100 Million for local hotels.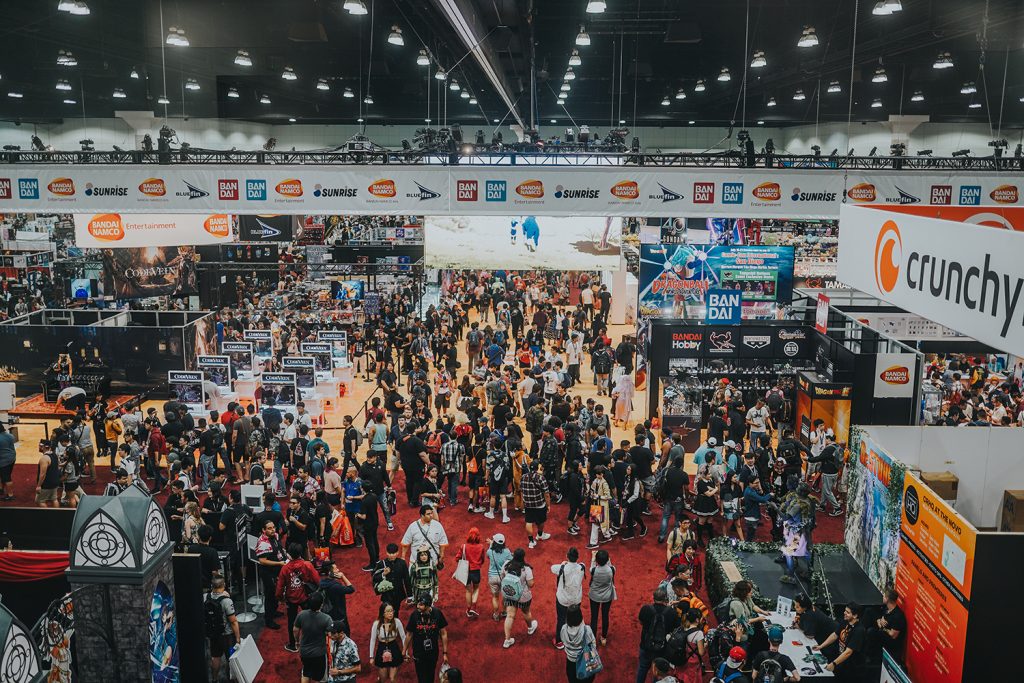 The venue will host more than 30 exclusive world and North American premieres, over 250 star-studded industry panels, celebrations, special performances and concerts by world-renowned and up-and-coming musicians, and much more.
We get you covered as JapanUp! magazine has created this special edition for anime lovers this month. We'll make sure you don't get lost in the big halls and miss the events among the numerous programs you want to attend!
Are you ready for it? Read this and head to Anime Expo fully prepared.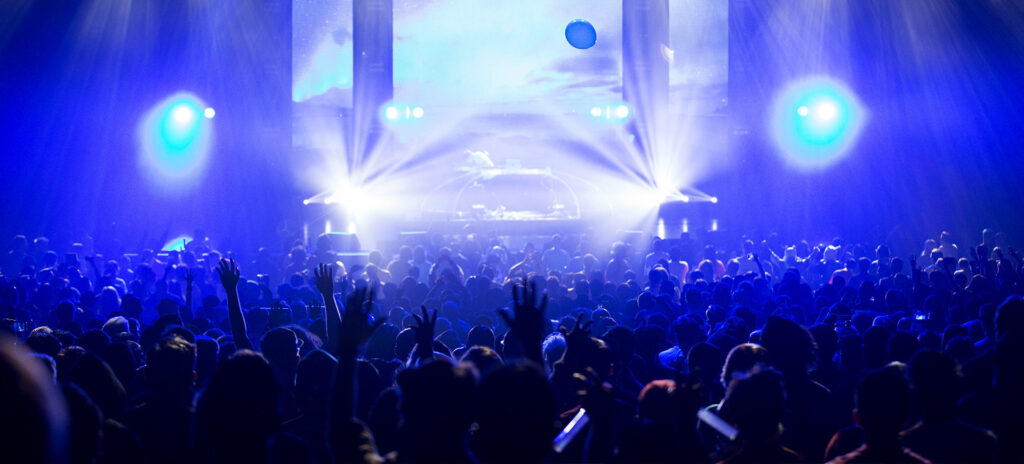 Here's a fun highlights document from last year!
---
Events and Activities
With so many activities and events here at AX, you'll need shadow clones to do them all!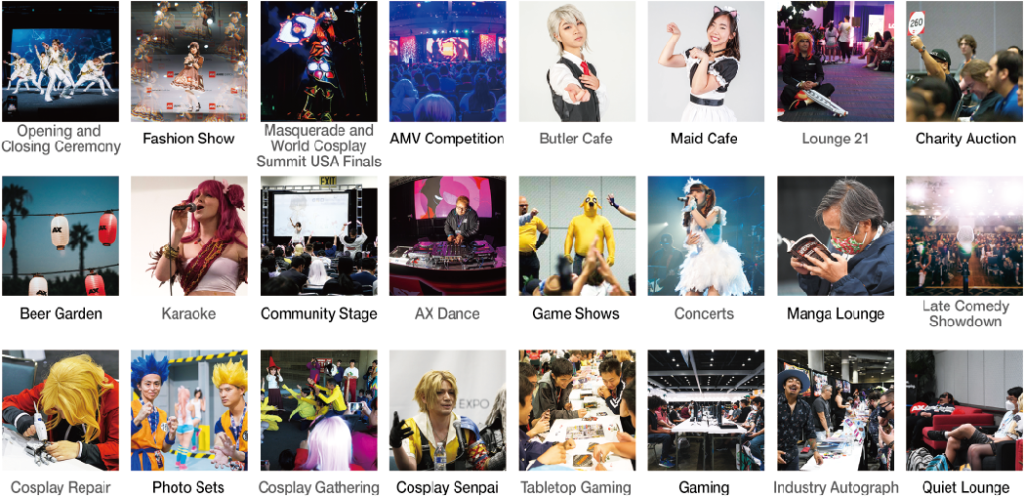 ---

Anime Expo Schedule 2023
JapanUp! PickUp! (Panel Room: Main Events)
July 1st (Sat)
Welcome Ceremony
START: 10:30 AM | END: 11:20 AM
The Welcome Ceremony is one of the most highly anticipated main events programming. It is where many AX attendees kick off the start of their Anime Expo adventure.
SPY x FAMILY Panel featuring Takuya Eguchi
START: 5:00 PM | END: 5:50 PM
Join Crunchyroll and Takuya Eguchi, the Japanese voice of Loid Forger, as we discuss all things SPY x FAMILY.
July 2nd (Sun)
Disney Twisted-Wonderland at Anime Expo 2023
START: 10:00 AM | END: 11:20 AM
Attention Night Raven College students! Heartslabyul's very own Natsuki Hanae, the voice of Heartslabyul's Housewarden, Riddle Rosehearts, and Chiaki Kobayashi, the voice of Heartslabyul's hardworking student, Deuce Spade, join us for Disney Twisted-Wonderland at Anime Expo 2023!
Production I.G x WIT
START: 12:00 PM | END: 12:50 PM
Join Maki Terashima-Furuta and George Wada as they do their first time collaborative panel between Production. I.G and WIT. They will be showcasing new shows such as Uzumaki, etc.
July 3rd (Mon)
Rurouni Kenshin U.S. Premiere Presented by Aniplex of America
START: 10:00 AM | END: 11:20 AM
Aniplex of America presents the U.S. premiere of the highly anticipated series, Rurouni Kenshin, at Anime Expo!
The exclusive screening will be followed by an exclusive discussion with special guests Soma Saito (Kenshin Himura), Rie Takahashi (Kaoru Kamiya), and Aniplex Producer Masami Niwa!
Toei Animation & GKids Presents: THE FIRST SLAM DUNK – North American Premiere – Subtitled
START: 12:00 PM | END: 2:20 PM
After smashing box office records across Asia, watch the highly anticipated "THE FIRST SLAM DUNK" before it hits US and Canadian theaters this summer.
July 4th (Tue)
Undead Unluck Open Auditions Presented by TMS Entertainment X Bang Zoom! Studios
START: 10:00 AM | END: 1:00 PM
TMS Entertainment and Bang Zoom! Studios present Open Auditions for the highly anticipated anime series Looking for your shot to be a voice actor for anime?
"Undead Unluck"! No experience necessary!
Closing Ceremony
START: 4:00 PM | END: 5:00 PM
As Anime Expo 2023 concludes, the closing ceremony will give AX attendees the chance to reflect and wrap up their experiences with various performances and closing traditions.
---

Ticketed Events
・ AMV Competition
・ Masquerade
・ Maid Cafe
・ Butler Cafe
Lounge 21 Performers
・ Assertive
・ DJ Disc Jockey
・ Eririn
・ hiero.
・ HYPERLOCK
・ Isiliel
・ Kotori
・ Nekomi
・ Slappy
・ Syntho
・ Welksie
・ yuna yuna
Night Market Performers
・ TaiKomotion
・ Black Ros3
・ Kotori
・ Kyle Navarro
・ The Little Tokyo Dance Club
・ Mii
・ Phoebe
・ Saeko Kujiraoka
・ S4X
・ Shiho Tendou
・ Super Soul Bros.
・ tsUgU Itagaki
---
Workshops
・ Calligraphy
・ Origami
・ Taiko
・ Learning Japanese with Anime and Anime Song Presented by FUJISCHOOL
・ How to Draw Attractive Characters
・ Drawing Anime With Calligraphy Perspective
・ Cultural Values Workshop by Kizuna Little Tokyo
・ Paint Your Own Ramen Bowl
・ Bon Odori Dance Lessons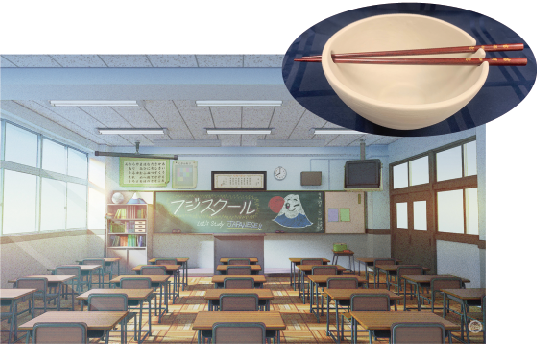 ---
Other Special Thing
Love Live! Series Events July 1st
JW Marriott Platinum Ballroom
Come join us in welcoming Yohane (CV: Aika Kobayashi), Kasumi Nakasu (CV: Mayu Sagara), and Kanon Shibuya (CV: Sayuri Date) to Los Angeles for a special Love Live! Series event including talk show, screenings, and more!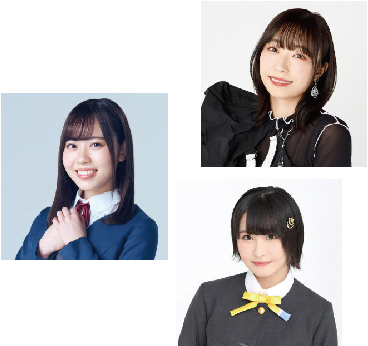 ---
YOSHIKI July 2nd
He will make some announcements and show some videos of current projects. YOSHIKI (@yoshikiofficial) is a composer, classically-trained pianist, rock drummer, and the leader of the rock groups @japanofficial and @thelastrockstars
Register Now: https://bit.ly/3J4ht7B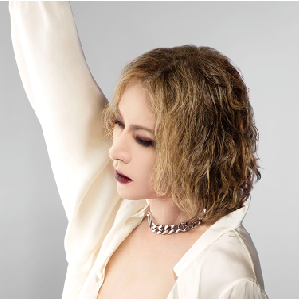 ---
THE FIRST SLAM DUNK July 3rd
THE FIRST SLAM DUNK marks the first new feature-length film from the globally cherished franchise in over 28 years, as well as original manga creator Takehiko Inoue's directorial debut. The film went on to be awarded this year's Japan Academy Prize for Best Animation of the Year – marking the first nomination and win for Inoue. GKIDS will release THE FIRST SLAM DUNK theatrically in the United States and Canada later this summer in both its original Japanese language with English subtitles and an all-new English dubbed version.
On July 3rd @ Noon in the Main Events Hall
AlI AX attendees welcomed. #SLAMDUNKMOVIE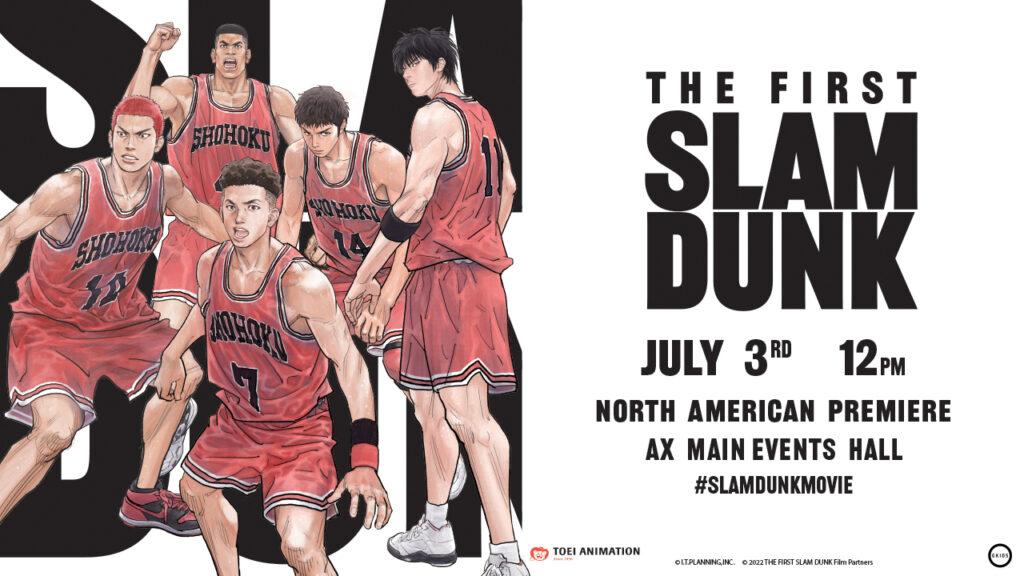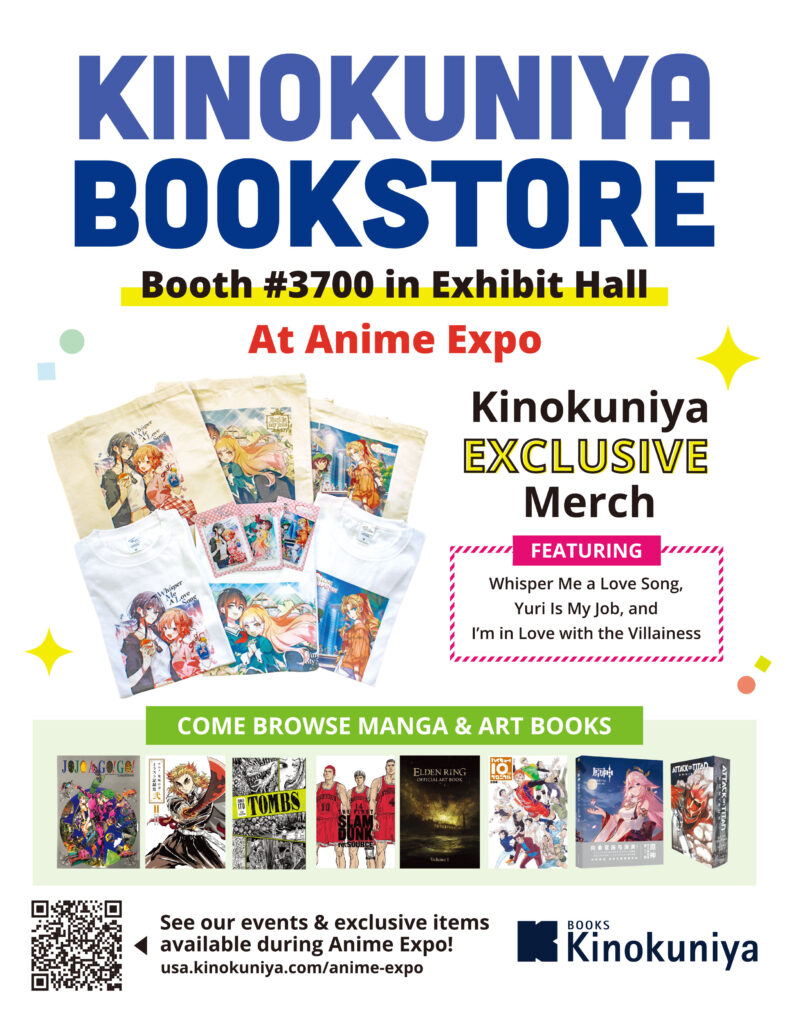 PRODUCT CATEGORIES:
Gaming
Manga
Subscription Services
Toys & Collectibles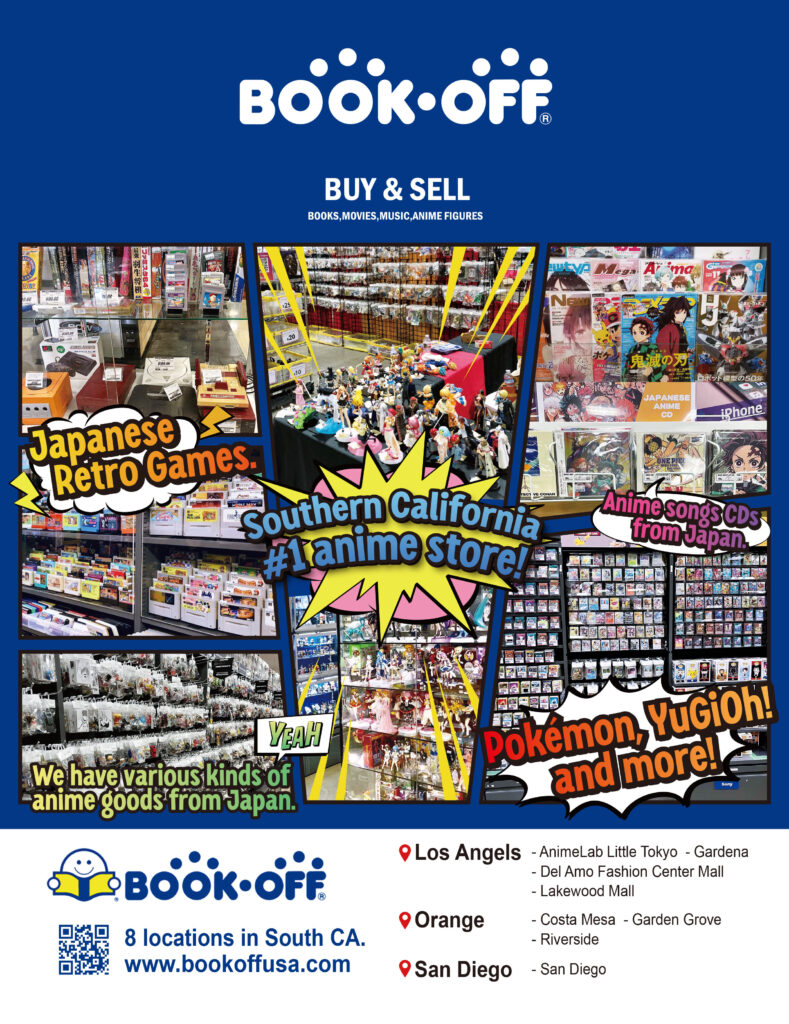 PRODUCT CATEGORIES:
Toys & Collectibles
Anime goods
Figures