,j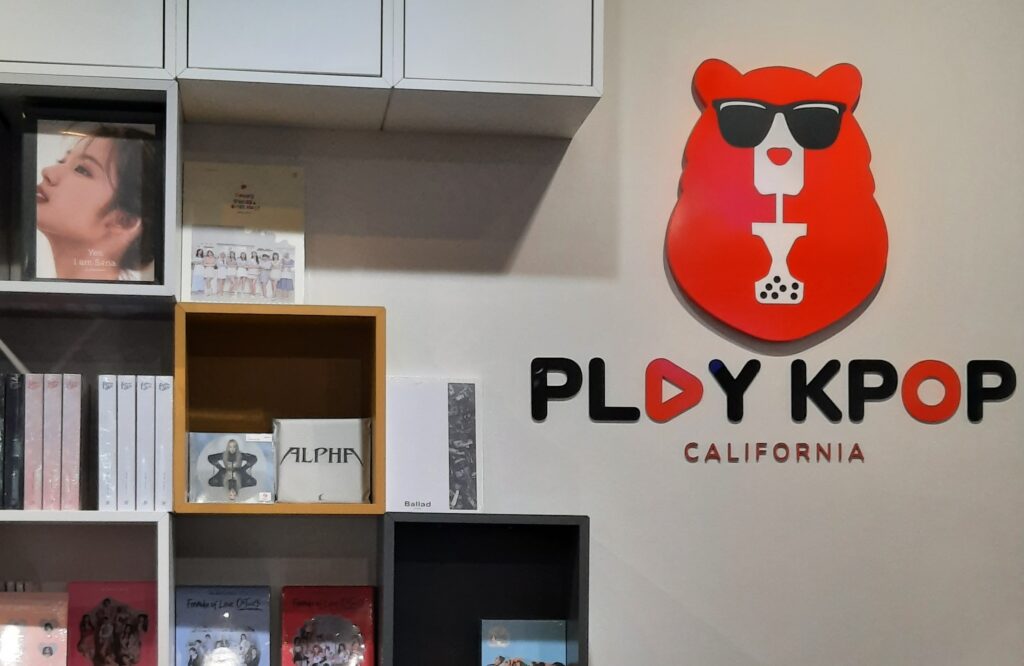 Hello and welcome readers, I am talking about PLAY KPOP CAFE. It is truly a hidden gem in the Little Tokyo/East LA area. It is a spot I want to let fellow KPOP fans know where to go. It's a wonderful store, and very clean. The atmosphere is very welcoming, and the employees know so much about the KPOP products in store. They are stocked up on all of the newest albums, a large variety of groups, and solo artists. They sell artist light sticks too.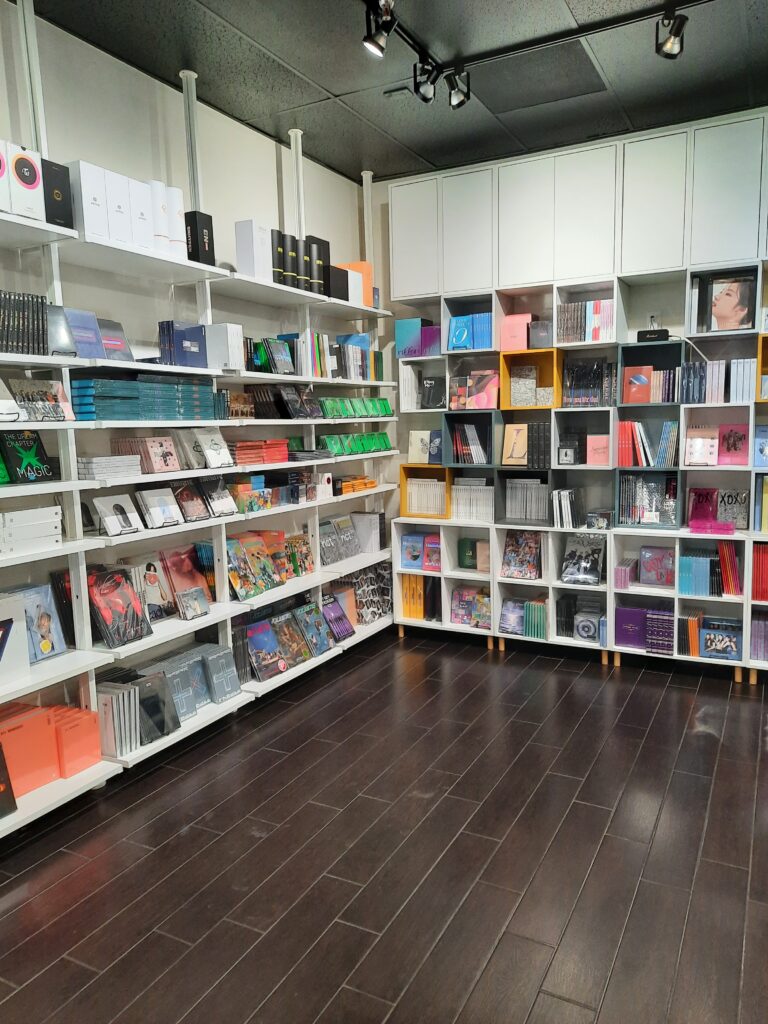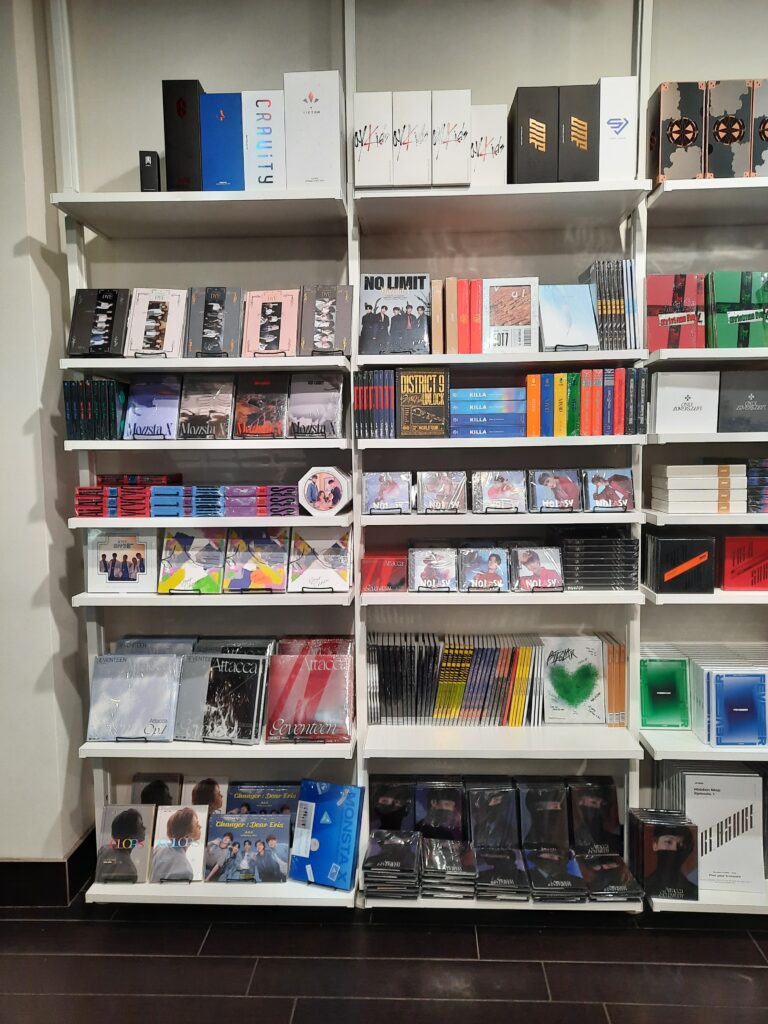 Back in mid-December, my friends and I visited the place. We got to look at everything in store, albums, light sticks, photo books, and posters. The employees were knowledgeable about the products, answered any of the questions we had and let us know that with a purchase of an album, you will get a free poster. There was so much to look at and I was impressed by the wide selection of KPOP products. We enjoyed our visit at the PLAY KPOP CAFE and hope to visit again sometime soon.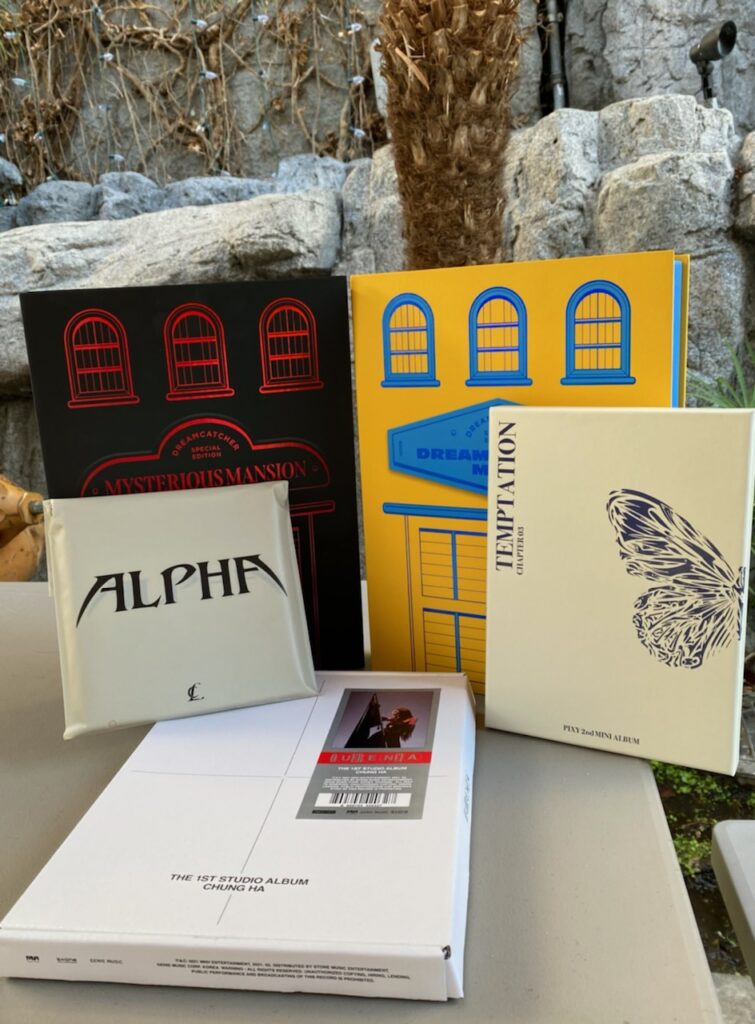 A friend of mine bought three albums and two photo books. He bought Querencia by Chungha, Alpha by CL, Temptation by Pixy, Mysterious Mansion and Dreamcatcher Mind by Dreamcatcher. The photobooks from Dreamcatcher are special editions. I have included a picture of his purchases. 
.
Also, they have an area across from the albums where you can buy a signature drink/beverage. You can purchase a drink like a milk tea, yogurt smoothie/slush, or a special drink. They have toppings like honey boba, rainbow jelly, and red bean. A friend of mine got Matcha Milk Tea and loved it! The selection of the drinks is good, the price isn't horrible, plus the cup is washable so you can keep it.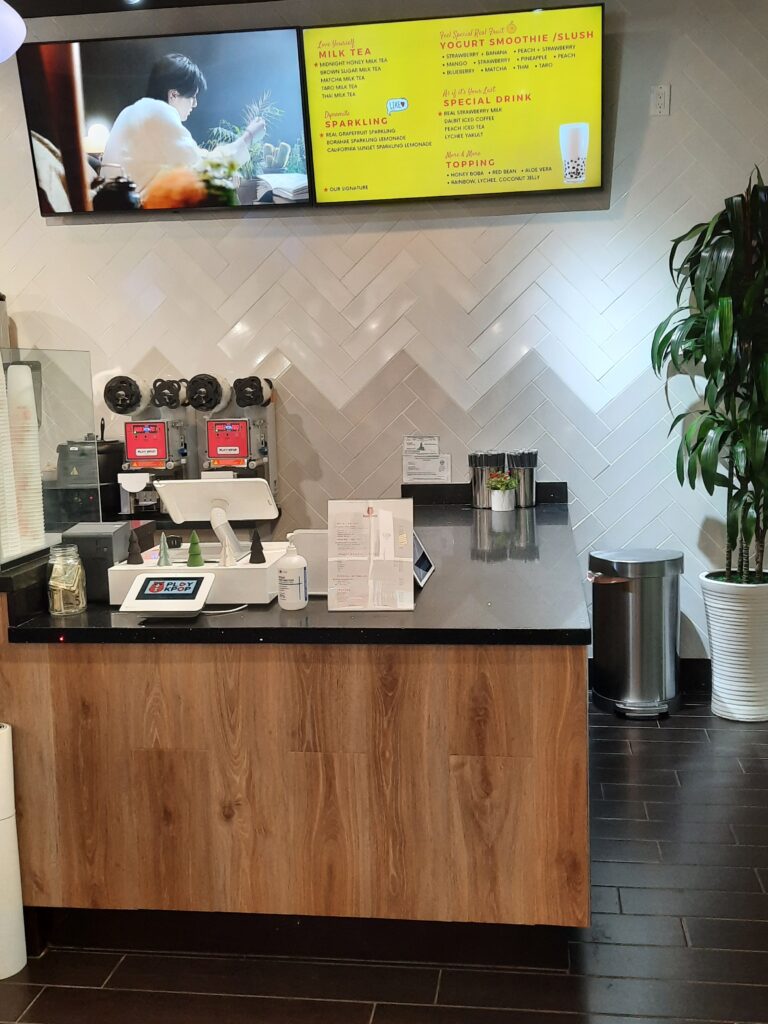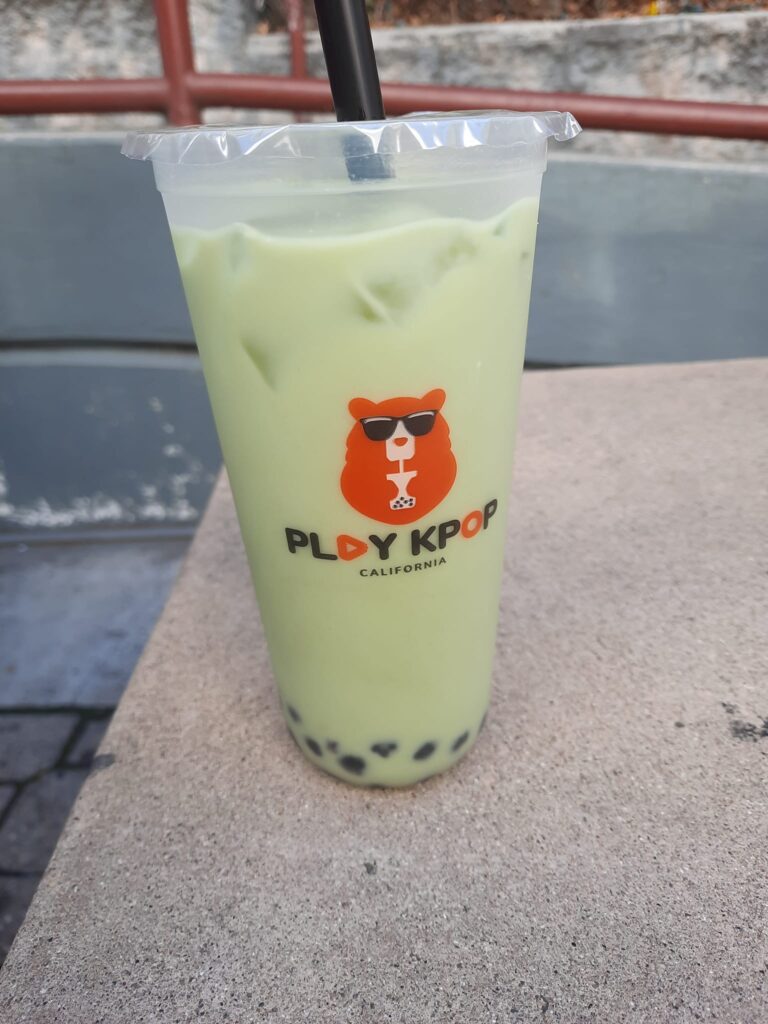 I want to come back and visit to try their "Real Strawberry Drink." As I have read from their Instagram post, the drink is made with real strawberry puree made in house. They use actual whole milk and it's topped with fresh chopped strawberries. The description alone makes it sound so good! 
h
Last month, they were holding giveaways from their Instagram account. Around late December, I won the AleXa signed album, and I am so happy to have won something from their giveaway!!!
I hope they will do more giveaways in the future! I recommend following their account; @playkpopcafe. You can check out what they have in stock and their drink recommendations.  
Parking is pretty easy since it is located in a plaza building and there is a parking structure. Other businesses and eateries on the first floor of the Little Tokyo Galleria include Daiso, utsuwa-no-yakata, Little Tokyo Florist, Smile Hot Dog, and Little Tokyo Marketplace.
Their address is: 333 S. Alameda Street #103 Los Angeles, CA 90013.
They are open Monday-Saturday, 11 a.m. to 9 p.m. 
.
.
『Snap Japan in Los Angeles; Little Tokyo Adventure』
Writer: Tribecca Ing
Tribecca blog
(2/2/2022)