.
Have you tried "the world's best cream puffs?" The chances are high considering the chain has 400 stores worldwide in 15 countries. This renowned cream puff store is none other than Beard Papa's (ビアード・パパ) of course.
.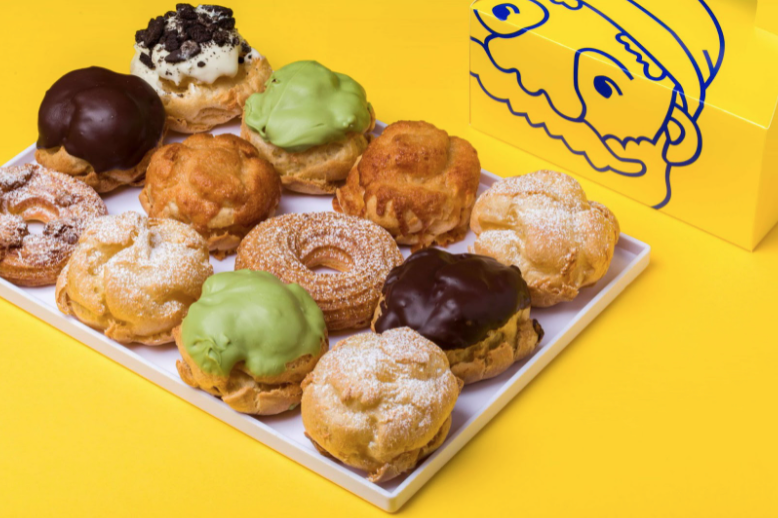 .
Cream puffs at Beard Papa's are made to order in order to preserve freshness. Opposed to stores selling pre-made pastries, the choux pastry shell is baked regularly throughout the day and isn't filled with cream until the customer places an order.
There are eight unique shells to pick from: original, chocolate eclair, green tea eclair, honey butter, crispy almond, Oreo cookie crumble eclair, strawberry eclair, and s'mores eclair.
After selecting a shell, customers pick what custard-based filling they'd like. The flavors include vanilla, green tea, chocolate, and a rotating flavor that changes every month. During my visit, it was strawberry for the month of March.
Beard Papa's success is evident from its international following, but behind that fame is humble beginnings.
The origin story begins when Yuji Hirota opened up a bakery in Osaka, Japan in 1999.
According to Beard Papa's "About Us" section of their website, "people in the town couldn't resist the aroma from the bakery, or the kind face of the owner… his fluffy white beard was so renowned that he became known as 'Beard Papa' to all of his regular customers."
After more than 20 years since Hirota started his business, his face still serves as the iconic logo for Beard Papa's, his beanie and bushy beard easily recognizable to fans of his sweet treats.
What makes Beard Papa's cream puffs incomparable to others is the special recipe developed by Hirota that's used to this very day. The "double layered puff-choux on the inside" and the "pie crust on the outside," a twist on the European snack, make for perfectly crispy and flaky shells. Paired with the "mixture of whipped and vanilla custard cream," Beard Papa's cream puffs are light and airy without being too sweet.
The Irvine location I visited in Heritage Plaza has this story printed on a wall for customers to read while waiting in line or waiting for their order.
.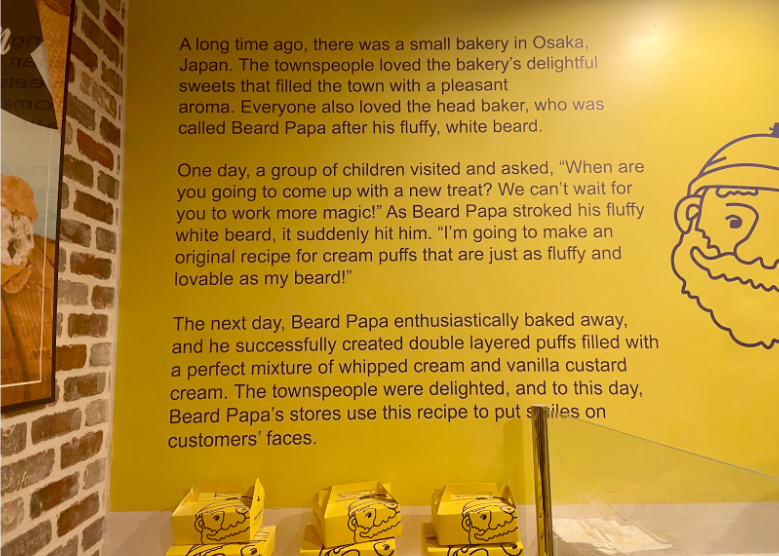 .
It's said that Hirota "wanted every new customer to feel like they were sitting with him in Osaka," and that is clearly reflected. The atmosphere in the Irvine location is cozy with its abundant seating, inviting customers to get comfortable while eating their desserts. The location also featured cute decals of cats lounging around on the walls, adding to the overall homey ambiance.
.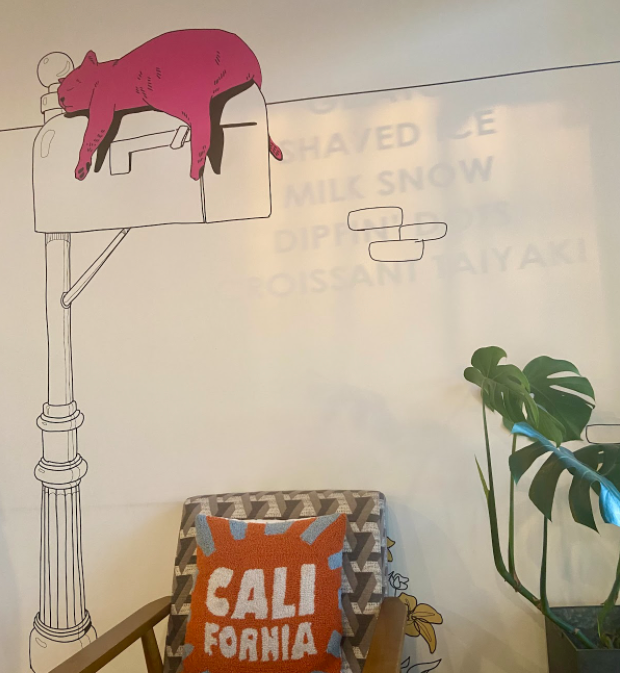 .
Despite over two decades passing since Hirota first conceived the idea for Beard Papa's, you can still feel his kind hospitality each time you enjoy one of his cream puffs. It's easy to picture his smiling, bearded face when looking at the timeless logo.
Those interested in visiting Beard Papa's for themselves may find a location near them here.
.
Source: Beard Papa's
.
.
Writer: Yuika Yoshida
(3/15/2022)
.
.