APRIL 2022 (VOL.174)
Home country: Perpignan, Occitanie, France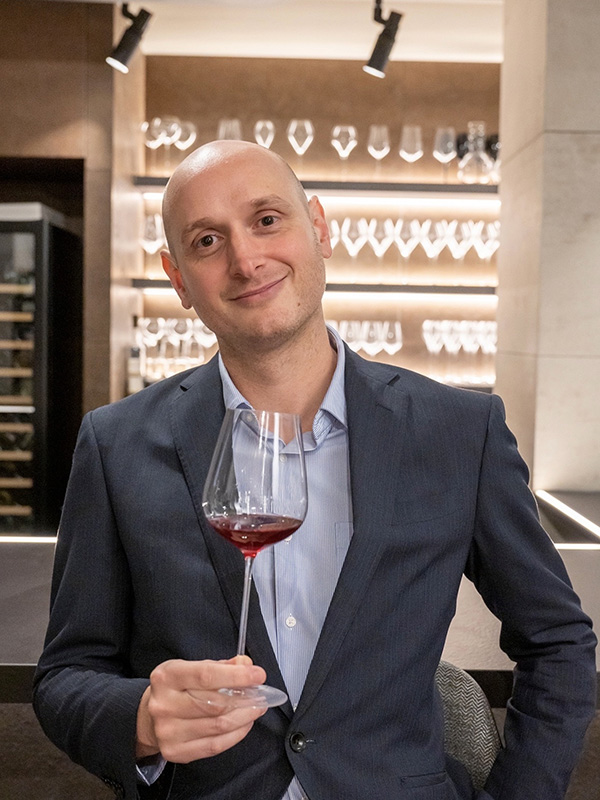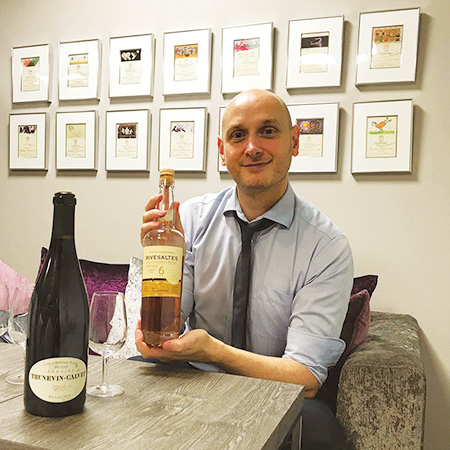 Were you hesitant to relocate to Japan?
Definitely no! Japan represents an interesting challenge to me; however, I have never regretted it.
.
Since moving to Japan, have you had any funny experiences?
I think my most funny experiences in Japan are my encounters with people in bars and restaurants. My wine specialty and my (somewhat) reputation are sometimes creating funny surprises in those places. Recently I was in the beautiful town of Yugawara, visiting a cozy restaurant called the Rusty Blue (my recommendation there), becoming friends with the owner, and the customers. We ended up laughing all night and sticking together until 3 am! I love these kinds of unexpected encounters, which are happening very often to me in Japan.
What kind of activities do you engage in Japan?
Principally, I am a wine educator at the Academie du Vin in Tokyo, at the same time, I am also a candidate for the Master of Wine title.
Recently, I have been cast to become the main navigator for "Vin Japonais," a documentary movie with Florent Dabadie. This movie is an exciting project where we had the chance to discover Japanese wineries across the country for our audience.
In parallel to these activities, I am also the official representative for the European Grenache in Japan, and I am often a speaker in luxury restaurants such as Beige Alain Ducasse, Tokyo American Club, and at the Meiji Kinenkan.
.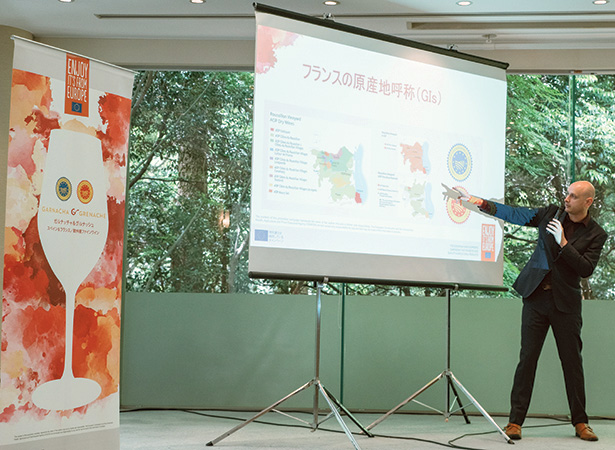 .
What do you think about Japanese wine?
I am a true believer in the Japanese wine potential. Viticulture has had a decent history since the 19th century, and I am amazed about the signature and the significant terroir-expressions depending on the region of production. For me, it was a formidable surprise to discover the tradition behind the Koshu and Muscat Bailey A grapes in Yamanashi, but also the strong potential of the Pinot Noir in Hokkaido. Outstanding and a must-try for every wine lover.
.
Do you like Sake?
I have a strong interest in Sake, and I love the perfection of pairing Sake with traditional and local food. I believe Sake really influenced Japanese gastronomy over the ages. Unfortunately, I do not have much expertise about Sake; however, it does not stop me from enjoying it.
.
What is the distinctive difference between France and Japan?
I believe that Japan and France share many points. However, I would say that the culture may vary from a very little to a huge gap sometimes. It may be challenging for foreigners in their first years in Japan, but with time, I believe that understanding and adapting to this cultural challenge is making the adventure in Japan even more beautiful.
.
What do you miss about your maternal country living in Japan?
When I lived and worked in Asia, I have always missed the classic French style cuisine and the real French cheeses. However, Tokyo really displays some of the very best traditional French restaurants. While living in Tokyo, I remember traveling back to France and tasting some of the very best dishes from the Jura region or enjoying traditional Alsace tarte flambée. The fact is, many of these Japanese chefs studied in France and imported both the French tradition and their talent in their exceptional cuisine.
In that case, I would say that the thing I am missing the most here is my family.
.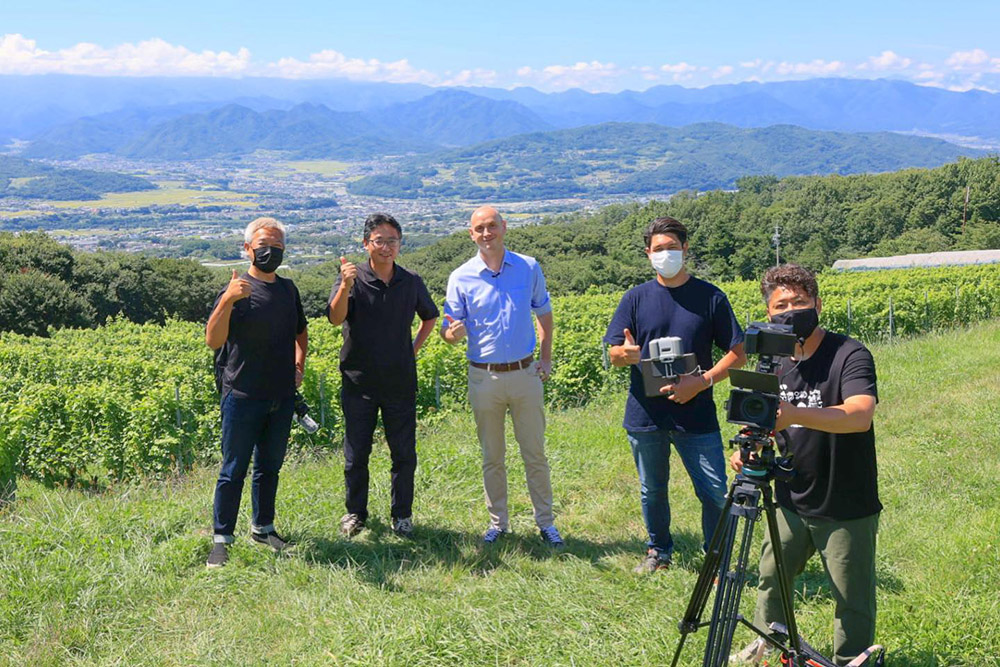 What are the most impressive things to you in Japan?
I am always amazed by the outstanding variety of landscapes and sightseeing that Japan offers. Each region possesses its own features, including a wide range of styles of food specialties, which will perfectly be paired with locally produced beverages.
.
Which places in Japan do you recommend that foreigners see?
Visiting Yamaguchi remains one of my most beautiful memories here. A must-try! For a more wine-educative trip, I am recommending the little and charming town of Katsunuma in Yamanashi, or the enchanting town of Yoichi in Hokkaido.
.
What are your favorite Japanese foods?
Unagi! It is perhaps a classic, however a very effective Japanese dish. When the preparation is mastered, paired with a beautiful Japanese wine made from Muscat Bailey A! This is an outstanding experience!
.
.
.
V