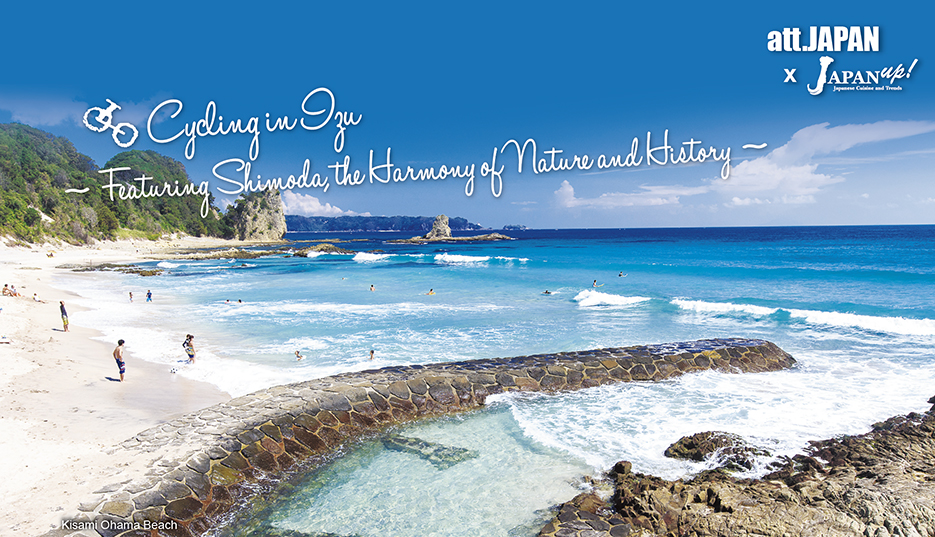 ATT.JAPAN × JapanUp! magazine
January 2023 (vol.183)
Located on the east side of the southern edge of the Izu Peninsula, Shizuoka Prefecture, Shimoda is a city filled with natural beauty, surrounded by mountains and the ocean. Shimoda became well known when its port was opened in 1854 following the arrival of the US fleet led by Commodore Matthew Perry at the end of the Edo period. Shimoda is an ideal place for strolling through the old streets, or enjoying panoramic views of the emerald-green sea. Cycling is the best way to make the most of Shimoda, which is home to a number of historical spots and picturesque sites: you can get on and off your bike whenever you want.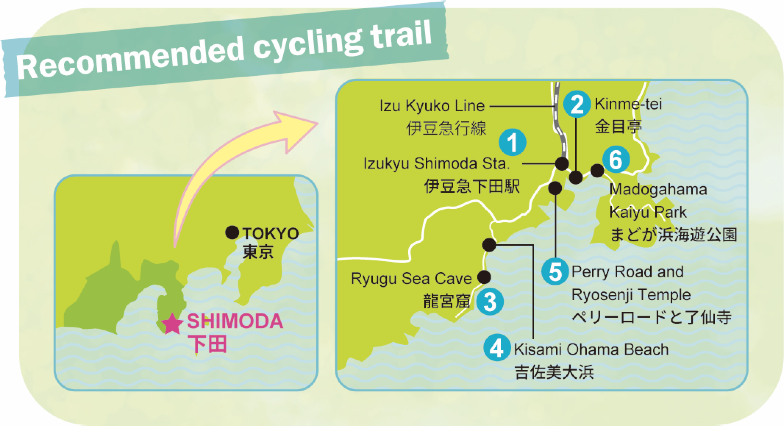 ❶ Rent a bike at Izukyu Shimoda Station!
You can rent a bike inside the station. Now you are ready to go!

Izukyu Rental Bicycle Izu Potter
You can book a one-day rental cycle plan online. There are several hilly streets to reach the scenic spots in Shimoda, but don't worry, the bikes here are all battery-assisted.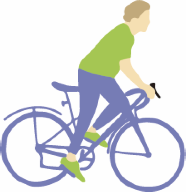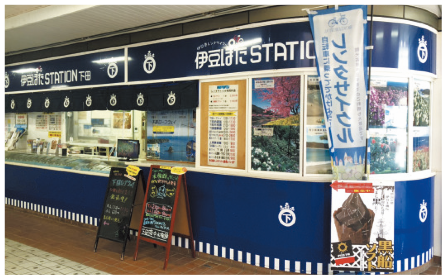 Located in Izukyu Shimoda Station

Occasionally on Wednesdays (please check the website)

One-day plan, 2,200 yen (online booking available 1 day prior) 2-hour plan, 1,100 yen (at the reception in the shop, cash only) *We recommend the one-day plan to fully enjoy Shimoda
❷ Treat yourself to Shimoda's seafood!

"Kinme-tei" in the fish market
Enjoy famous delicacies in Shimoda to fuel your body for biking.
Five minutes by bike from Izukyu Shimoda Station, you can find "Kinme-tei" restaurant in the Shimoda Fish Market. They offer fresh fish dishes such as seafood bowls and the simmered alfonsino combo. Try these scrumptious dishes with the locals in the lively atmosphere of the fish market: a classic Shimoda experience.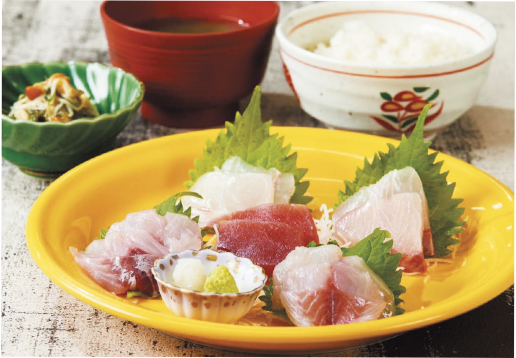 1-1Sotogaoka, Shimoda City, Shizuoka


Tuesdays (closed Monday or Wednesday once a month, depending on month)
❸ Delve into the mysterious "Ryugu Sea Cave"!
After your satiating meal, pedal your way southwards! Ryugukutsu (Ryugu Sea Cave), one of the most popular sites in Shimoda, is located around 30 minutes from downtown Shimoda by bike. Ryugukutsu, a miracle of nature, is a sea cave with a portion of its sea cliff collapsed due to erosion.
Looking down at the cave from the boardwalk, you will see a heart-shaped formation! This popular place is believed to be a spiritual "power spot" for those looking for luck in love. Looking up from the beach, you will see the sky through a unique 50-meter opening. Catch the dreamy rays of light coming through on sunny days.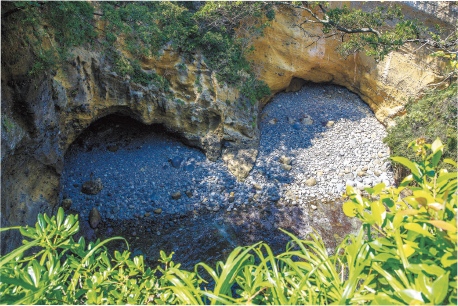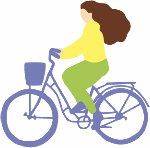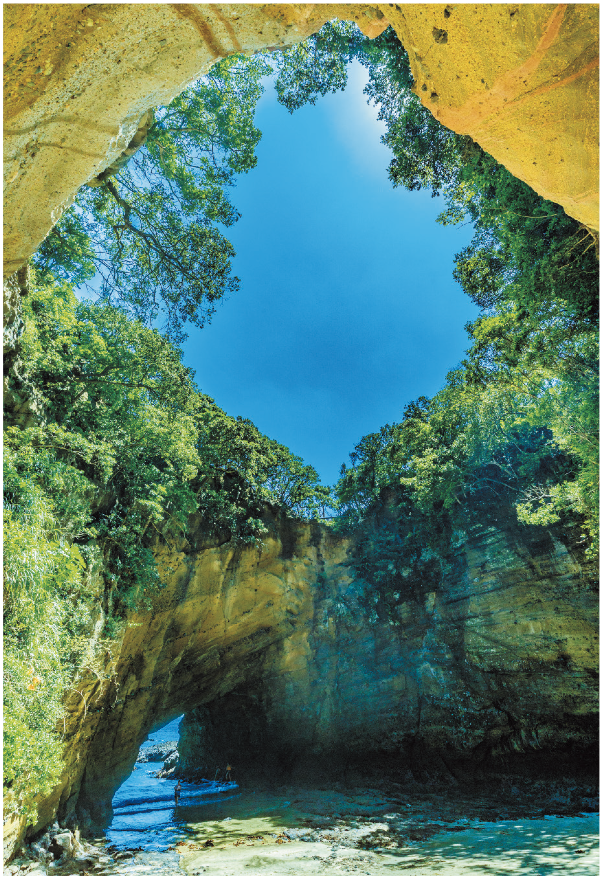 ❹ Enjoy the resort atmosphere at Kisami Ohama Beach!
This beach is popular among families, couples, and overseas tourists. There are hotels offering rooms with panoramic views as well as stylish cafés, making for a relaxing atmosphere.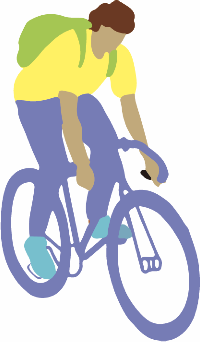 ❺ Stroll around quaint Perry Road and Ryosenji Temple!
Perry Road is the street that Commodore Perry walked along on his visit to Shimoda. The row of willow trees is in perfect harmony with the nostalgic old-time buildings. After a stroll down the stone-paved street, have yourself a light meal at one of the chic cafés.
Ryosenji Temple is where Perry and the Tokugawa Shogunate administration held negotiations at the end of the Tokugawa era. From mid- to end-May, the temple is filled with the refreshing aroma of 1,000 yesterday-today-and-tomorrow flowers in full bloom.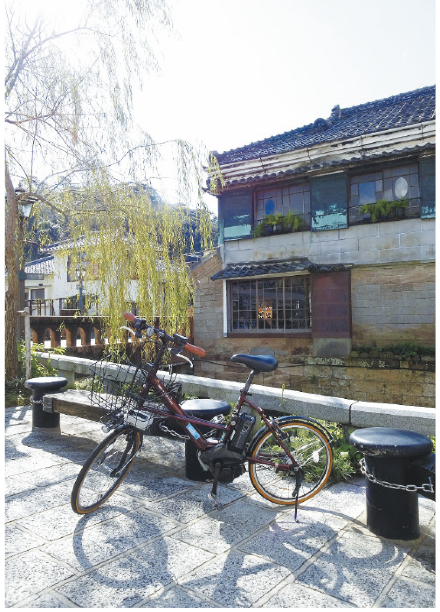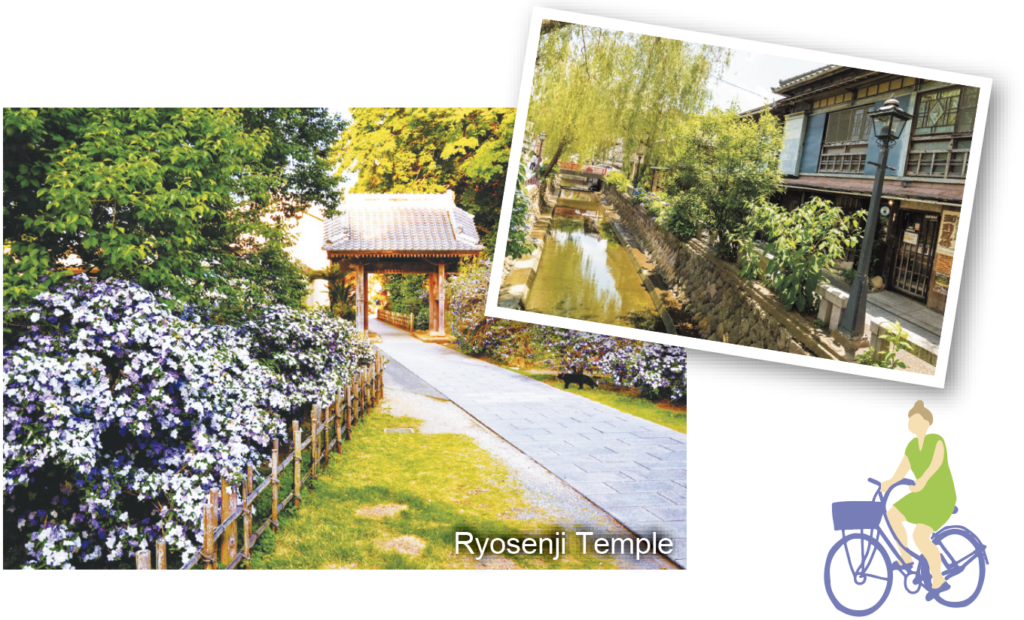 ❻ Soak away the day's fatigue in a footbath!
After a day full of fun, enjoy a soothing footbath. The "Kaiyu no Ashiyu" footbath at Madogahama Kaiyu Park, overlooking Shimoda Bay, is available for free 24 hours a day. Relaxing in the footbath with the pleasant sea breeze is a luxury not to missed.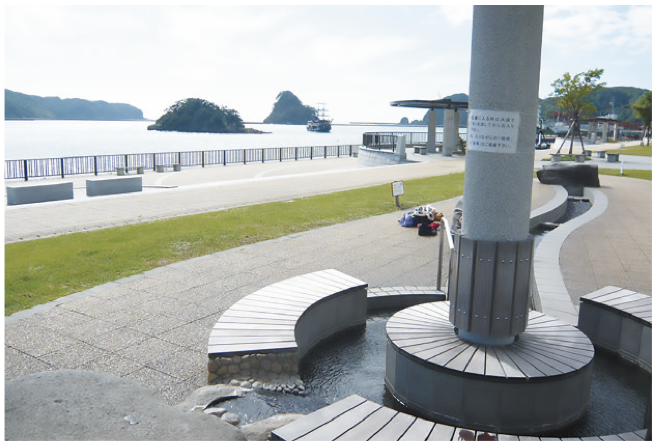 ---
About att.JAPAN
The magazine att.JAPAN is for non-Japanese visiting from overseas and those residing in Japan. This quarterly magazine written in English, Mandarin, and Korean offers a wide range of information about Japan—from travel and sightseeing to various aspects of traditional culture and the latest trends. The magazine is distributed at major airports, hotels, and tourist information centers throughout Japan.
https://att-japan.net/en/
Facebook: att.JAPAN
Instagram: att.japan